Why I like
Garrett & Boyd Orthodontics - Sugar Land
4645 Sweetwater Blvd, Ste 100
Sugar Land, TX 77479
Get directions
(281) 980-3900
https://lonestarbraces.com/
Sugar Land Orthodontists, Garrett & Boyd Orthodontics is dedicated to "raising the bar" for quality orthodontic care for children, teens, and adults in the Sugar Land, Richmond, Rosenberg, Missouri City, Houston, Needville, Lake Jackson, Angleton and surrounding Texas communities.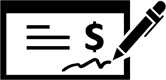 Read Reviews
Mar 01, 2019
Friendly, courteous professional service.
The Ambience is cool, really !!
Feb 21, 2019
They are very accomidating and helpful
Feb 21, 2019
Wonderful office staff, beautiful office and the best Orthodontists anywhere!
Feb 20, 2019
The staff is very nice and sweet. The environment is up beat and I love to see the pond outside the office. Dr. Boyd is very knowledgeable and friendly.
Feb 20, 2019
Very friendly staff and office is very nice and clean
Feb 20, 2019
Everyone is so friendly and positive. Everything is explained to you. Experienced orthodontist and well trained staff!
Feb 19, 2019
I cannot say enough things about Dr. Boyd and his staff, he is such a joy to see each and every time we go, always a pleasant smile and friendly demeanor. It's a obvious to see why they are so successful , we are happy to drive a few miles further away from our house to get here, quality matters !
Feb 19, 2019
Everyone is very friendly and it seems like it is a very efficient office
Feb 19, 2019
Nice office environment. Very friendly staff. Very short wait times.
Feb 19, 2019
Service is great and Dr. Garrett's experience with TMJ.
Feb 19, 2019
I like that Dr. Boyd explains how the braces work and what the goals are for my son's teeth. I like that everything is explained and that through the use of videos, xrays, and consultation. We have not surprises. We are looking forward to our next two years or so with Dr. Boyd.
Feb 17, 2019
Pleasant customer service.
Made me feel comfortable.
During the procedure I was explained step
by step what was being done.
Everyone was helpful.
Feb 15, 2019
Everyone is so cheerful, friendly, helpful, and nice!
Feb 15, 2019
The staff is awesome, friendly
Feb 15, 2019
Everyone is always so nice in the office and fit me in when I have a problem with my braces.
Feb 15, 2019
They are friendly and very accommodating , I have had a great experience and will send others to them. !!Dr Boyd is the best.
Feb 14, 2019
Such professionalism and friendly demeanors!
Feb 14, 2019
They are the best Orthodontist in the whole nation
Feb 14, 2019
You guys are awesome
Feb 12, 2019
Everyone in the office is so sweet and very personable. Everyone is knowledgeable and they work collectively to make every visit a wonderful experience. Great TEAM!