Why I like
Garrett & Boyd Orthodontics - Sugar Land
4645 Sweetwater Blvd, Ste 100
Sugar Land, TX 77479
Get directions
(281) 980-3900
https://lonestarbraces.com/
Sugar Land Orthodontists, Garrett & Boyd Orthodontics is dedicated to "raising the bar" for quality orthodontic care for children, teens, and adults in the Sugar Land, Richmond, Rosenberg, Missouri City, Houston, Needville, Lake Jackson, Angleton and surrounding Texas communities.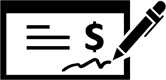 Read Reviews
Nov 21, 2018
The staff is always accommodating and pleasant. They also make sure to give detailed information about procedures being done.
Nov 18, 2018
Both offices are inviting, clean and comfortable. The staff was always professional and polite on the phone and at each visit every time my son came from beginning to end of having braces.

Currently, waiting for retainers that were shipped overnight but have not arrived 3 days later.

Overall a positive and great experience.

Thank you!

Nov 16, 2018
Warm reception from the staff and the dentist. It's a place where you will feel at home.

Nov 14, 2018
The staff is very family oriented and always so happy.
Nov 13, 2018
Everyone is very helpful and kind. You can tell that the staff and doctors love their jobs!
Nov 09, 2018
The office is close to home and everyone is super nice! Plus they have cookies and water for the adults :)
Nov 09, 2018
I like seeing Dr. Boyd because he explains everything that going on. Rosenberg is more convenient for the drive.
Nov 09, 2018
I just love how personal they are!!! I just love this place. They really care about each patient.
Nov 09, 2018
Everyone is so friendly and nice.
Nov 08, 2018
My daughter had braces a couple of years ago and her teeth have started to shift. We found Dr. Boyd through a referral.... should have found him first! He explained everything that needs to be done to give her the smile she deserves. He talked directly to her and included her in the decision. I believe the staff makes a practice and his staff is awesome from the time you check in till the time you leave!!!
Nov 08, 2018
Because of your professionalisms and friendly service.
Nov 07, 2018
Why? We love coming to Dr. Garrett & Dr. Boyd's office because we LOVE the Doctors & Staff of course! Everyone is so friendly, and we always feel right at home while there!
We also know that we are getting the absolute best patient treatment expertise as well!!
This is so important, and the results don't lie!!
Love y'all!
Nov 07, 2018
The staff is incredible, they are happy and smiling and communicate well.
Nov 06, 2018
The staff....everyone is always so happy and friendly. Dr. Garrett and Boyd provide their employees with a great working environment and you feel it when you walk in.
Nov 02, 2018
Great staff!! Great orthodontist!!
Nov 02, 2018
I am grateful for the excellent services I have received with my orthodontic treatment and so happy I was able to find Garrett and Boyd Orthodontics. Everyone is so friendly and welcoming. Dr. Boyd and the entire team are always so responsive to any questions or concerns I may have. I have had a great experience with my Invisalign treatment and I know I am getting the best care for my teeth to create the smile I have always wanted.
Nov 02, 2018
It is an upbeat office full of knowledgeable people. Also they are extremely prompt with your appointment time yet always find a time to bring you in if you have issues.

Nov 01, 2018
G&B did both of my children and they have beautiful teeth! Now it's my turn.
Nov 01, 2018
It's closer to my home than Richmond