Why I like
Garrett & Boyd Orthodontics - Sugar Land
4645 Sweetwater Blvd, Ste 100
Sugar Land, TX 77479
Get directions
(281) 980-3900
https://lonestarbraces.com/
Sugar Land Orthodontists, Garrett & Boyd Orthodontics is dedicated to "raising the bar" for quality orthodontic care for children, teens, and adults in the Sugar Land, Richmond, Rosenberg, Missouri City, Houston, Needville, Lake Jackson, Angleton and surrounding Texas communities.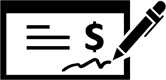 Read Reviews
Feb 28, 2020
What is there not to like? It is a beautiful office with wonderful staff that are so pleased to see you each appointment and make you feel like you are the only patient there. Dr Garrett and Boyd are consummate professionals that just put you at ease with their knowledge and chair side manor. It is always an enjoyable experience!
Feb 26, 2020
We love Dr. Boyd and Staff! They are so kind! They helped out with a schedule issue last visit and we really appreciated it!!
Feb 25, 2020
Great service, professional personnel, friendly atmosphere.
Feb 20, 2020
Dr. Boyd, Dee and all his staff are so sweet! I always enjoy coming for my visits and FYI I am Dr. Boyd's favorite patient, ask him.
Feb 20, 2020
I was blown away by the friendly staff and just overall experience. Dr Boyd made sure we understood everything we needed to know and was extremely knowledgeable. I've never had such a wonderful experience with a dentist or orthodontist like I did here.
Feb 20, 2020
Friendly AND professional service.
Feb 19, 2020
The staff are so sweet, polite, and efficient. Dr. Boyd is so sweet and very professional. The office is absolutely beautiful!!
Feb 18, 2020
Everybody is friendly.
Feb 13, 2020
People are so nice, the service is very good and you are treated like family
Feb 13, 2020
Everyone is always happy and friendly!!
Feb 12, 2020
The best ever, always willing to help out? Fast and efficient friendly and professional. Would not go anywhere else!!
Feb 12, 2020
I love Yvette. She treats me like a queen and always takes my concerns as her first priority
Feb 11, 2020
Everyone is so friendly! Appointments are quick but attentive.
Feb 11, 2020
From walking into the building to leaving everything about the visit was great. I felt as if I was at home (a friends house) I was so comfortable.
Feb 11, 2020
Convenient, wonderful staff and great doctor!!
Feb 11, 2020
It's a family atmosphere. Everyone is so nice, friendly, professional and efficient. They make you feel comfortable and relaxed. Everyone is genuine and caring.
Feb 08, 2020
Everyone from the receptionist to the Invisalign assistants are very nice and helpful! My appointments are always on time, And I'm also always in and out! I HAD extremely crowded teeth. They were corrected into a perfectly straight smile I couldn't be happier with in only 14 months by Dr. Boyd. He sure is the best at moving teeth👍🏼
Feb 07, 2020

ENJOYED MY VISIT WITH A WONDERFUL , CAPABLE, WELL TRAINED STAFF.THE LATEST EQUIPMENT WAS USED. CLEAN
ATTRACTIVE OFFICE.
Feb 06, 2020
No waiting in the waiting room, if your appt is at 10, you are in a chair by 10:05. Friendly, professional staff.
Feb 05, 2020
The office is clean. The people are all friendly every single time we go in. Dr. Boyd is amazing. He explains everything so clearly. He answers all your questions and he is always upbeat. You never feel like an unimportant patient. The care is quality care. I wouldn't go anywhere else. Highly recommended!!!