Why I like
Garrett & Boyd Orthodontics - Sugar Land
4645 Sweetwater Blvd, Ste 100
Sugar Land, TX 77479
Get directions
(281) 980-3900
https://lonestarbraces.com/
Sugar Land Orthodontists, Garrett & Boyd Orthodontics is dedicated to "raising the bar" for quality orthodontic care for children, teens, and adults in the Sugar Land, Richmond, Rosenberg, Missouri City, Houston, Needville, Lake Jackson, Angleton and surrounding Texas communities.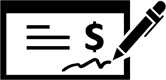 Read Reviews
Jan 24, 2020
Friendly staff, keep appointments on time, and excellent orthodontics.
Jan 24, 2020
Always a wonderful experience at Garrett and Boyd Orthodontics. The doctors and staff are excellent!
Jan 24, 2020
They have the best customer service! Everyone there is very nice and helpful. Beautiful Offices. Amazing doctors and staff
Jan 23, 2020
Just a beautiful environment with the greatest staff and always seen on time with great quick results! Couldn't be better!
Jan 23, 2020
Staff is friendly and attentive to my daughters concerns. Dr. Boyd made the whole having braces phase enjoyable for my daughter.
Jan 10, 2020
Because he is awesome! He has taken me u set his wing and cares for me as if I was not a transfer! And everyone I have come in contact with there are amazing! Great group for sure!
Jan 09, 2020
The work ethic of the entire team is notably high. It's important for me to feel I am in good hands and that a high level of competency is apparent when I'm receiving treatment. All members of staff here are clearly competent and work as a team. They are enthusiastic, well mannered, and professional. The facility is clean and bright too.
Jan 09, 2020
They are fast and friendly and clean. Really just top notch all around. I would recommend them to anyone.
Jan 08, 2020
I finished my Invisalign course 5 months quicker than expected! I love these guys!
Jan 08, 2020
Dr Boyd and the entire staff are incredibly efficient, knowledgeable and friendly. I highly recommend their services to anyone!
Dec 17, 2019
It is a no hassle facility. Everything is set up at the beginning of the procedure and all you have to worry about is getting him or her there.
Everyone is so nice and helpful and very accommodating.
Dec 17, 2019
Every time I go in for a visit I feel like I am visiting friends. Everything is personalized and everyone is very friendly!
Dec 13, 2019
The feeling is so comfortable and worm like family. My daughter loves going into the office. Everyone is so sweet and helpful
Dec 13, 2019
They are the most caring orthodontist I have ever even heard of! The staff is super friendly, they remember the little details about my son that make him feel comfortable. He says even after he's done with his braces he plans on still stopping by just to say hi when he's in the neighborhood!
Dec 13, 2019
Great service
Everyone is very nice
Dec 11, 2019
We had such a wonderful experience yesterday when we came for a consultation. The waiting area was absolutely beautiful and very friendly staff. Everyone we encountered with were so polite. Dr. Boyd was so thorough. He explain everything to us and even explain it to my boys to where they would understand him as well. I would highly recommend them to my family and friends.
Dec 11, 2019
Office personnel are very friendly. Waiting time is very minimal and I am always pleased with the results.
Dec 11, 2019
Exceptional service! Love the bedside manner of Dr Garrett and Dr Boyd. You just don't get that experience or personal caring anymore! We're so glad we found y'all!
Dec 10, 2019

Everyone is so nice and friendly; it's like family. The work fast but very good. It's just a great atmosphere and very convenient.
Dec 10, 2019
Convenient location. Friendly and helpful staff.