Why I like
Garrett & Boyd Orthodontics - Sugar Land
4645 Sweetwater Blvd, Ste 100
Sugar Land, TX 77479
Get directions
(281) 980-3900
https://lonestarbraces.com/
Sugar Land Orthodontists, Garrett & Boyd Orthodontics is dedicated to "raising the bar" for quality orthodontic care for children, teens, and adults in the Sugar Land, Richmond, Rosenberg, Missouri City, Houston, Needville, Lake Jackson, Angleton and surrounding Texas communities.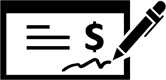 Read Reviews
May 22, 2019
The staff is so friendly and explains everything that is going on in my daughters mouth. They feel like family!
May 22, 2019
They are excellent orthodontist's that do there best for all of their patient's!
May 21, 2019
It's quick and convenient! Dr. Boyd is absolutely amazing! We ❤️ Him!
May 21, 2019
Great customer service and great doctors that listen and understand their customer needs.
May 17, 2019
Always a pleasure! Staff is great! Even though she is my sister... Shawnda is always so gentle and caring!
Apr 29, 2019
Doctors and staff were not only professional but polite and friendly. The facility is beautiful and they have high quality sophisticated technology. I was very impressed with the whole experience.
Apr 22, 2019
Everyone is very friendly. Always have a great experience at Garrett Boyd.
Apr 19, 2019
Everyone is so friendly. From the moment I arrive and am greeted by the ladies upfront, to the moment I leave after being seen by top notch folks, I feel welcomed and valued as a patient.
Apr 04, 2019
The staff members are very professional
Apr 04, 2019
It is always a good experience. It's clean, fast, the staff is great- I have NO complaints.
Apr 03, 2019
At Garret & Boyd Orthodontics, they make me feel more than just a patient. Dr. Boyd make me feel like a long-time friend. He always has a smile on his face, very personable, and great bed-side manner. His staff is top notch and just as personable as Dr. Boyd. I drive all the way from Katy to see Dr. Boyd and his team, and believe me... it's worth the drive.
Apr 02, 2019
Everyone was so welcoming! I look forward to my next visit.
Apr 01, 2019
Friendly staff. Very informative and helpful but still fun to see.
Mar 29, 2019
Everyone is so incredibly nice and helpful! Would highly recommend the practice!
Mar 29, 2019
Friendly staff! Great Dr that was genuinely caring and this is my second son that was ready for braces. He felt very comfortable and also loved the atmosphere.
Mar 29, 2019
Dr.Boyd is so good. He has seen both of my girls and they just love him and the staff. They are so nice and helpful. For informative also. Wouldn't want to go anywhere else!
Mar 28, 2019
Staff is always friendly and welcoming. Dr. Garrett is great and my kiddo even enjoys going! It's a win win for our family!
Mar 28, 2019
Always a calm and professional environment. Appreciate the fact that you always explain what you are doing so that there are no surprises. Thank you for being patient and answering all of my child's questions so that she can understand and be involved in her treatment.
Mar 28, 2019
Very Professional ,helpful and friendly environment!!
Mar 27, 2019
Great Dr. and staff!