Why I like
Garrett & Boyd Orthodontics - Sugar Land
4645 Sweetwater Blvd, Ste 100
Sugar Land, TX 77479
Get directions
(281) 980-3900
https://lonestarbraces.com/
Sugar Land Orthodontists, Garrett & Boyd Orthodontics is dedicated to "raising the bar" for quality orthodontic care for children, teens, and adults in the Sugar Land, Richmond, Rosenberg, Missouri City, Houston, Needville, Lake Jackson, Angleton and surrounding Texas communities.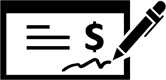 Read Reviews
Jul 19, 2018
Dr. Boyd is kind and caring, easy to talk to, explains things well, and he is more than willing to answer all your questions. I highly recommend him.
Jul 18, 2018
All of the staff are friendly & cheerful. It must be a great place to work!
Jul 14, 2018
Everyone is so nice, friendly and inviting. They make you feel very comfortable.
Jul 14, 2018
Well today was my first visit. Everyone was so nice, I really liked that a lot. I don't know if yall actually read these things or not. But the girl, and I feel bad I can not remember her name, who took my xrays and then took the pictures of my teeth, God bless her. SHE was by far my absolute favorite there today. She was so nice and friendly and made me crack up even tho she was shoving mirrors in my mouth and taking photos of my horrid teeth. I really like it there, and unlike my first ortho when I was younger, I am looking forward to my next visit.
Jul 13, 2018
Everyone is friendly, bright, and happy!
Jorah
Jul 12, 2018
Because everyone is super nice and they make me feel comfortable and not scared. Ms. Yvette is the BEST! She always has me smiling.
Jul 12, 2018
Staff is so welcoming. And I appreciate the kindness towards my son.
Jul 12, 2018
Knowledge and service
Jul 11, 2018
They are so caring and always willing to help by providing the best option for my son. They are truly the best!
Jul 07, 2018
Friendly staff and doctor Garrett is Awesome!
Jul 04, 2018
Staff are so professional and friendly!
Jul 04, 2018
Very quick. Very friendly.very professional.
Jun 29, 2018
We love how convenient the location is and we were in and out in no time!
Jun 29, 2018
the staff is always wonderful they explain everything to my girls as well as me and they treat you like family i like the movies and love the cookies while i wait
Jun 28, 2018
Everyone is very friendly, helpful and knowledgeable.
Jun 28, 2018
Everyone is friendly and welcoming. The office has the newest technology and is always clean. I also love the cookie at the end of my visit!
Jun 27, 2018
Everyone is friendly and helpful!
Jun 26, 2018
Friendly and professional
Jun 26, 2018
They are nice and quick.
Jun 26, 2018
The staff is very friendly, knowledgeable and efficient. Brandon is in and out in no time.