Why I like
Darsey-Krivan Orthodontics
9090 Gaylord Dr, Suite #103
Houston, TX 77024
Get directions
(713) 464-8905
http://www.darseykrivanortho.com
drdarsey@gmail.com
Darsey-Krivan Orthodontics has been serving the people of Houston, TX, since 1971 as the practice of Dr. James Krivan. In 2012, Dr. Drew Darsey joined us to provide his expertise to each of our patients while maintaining the dedication to excellent, courteous care people have come to expect from us. We are happy to give our patients the extra attention made possible by a team of two accomplished orthodontists and a support staff of skilled professionals.
Our practice offers a wide variety of options for your orthodontic care. You can opt for traditional, self-ligating, or even clear braces if you're interested in a more cosmetic option. Darsey-Krivan Orthodontics is also a Premier Preferred Provider of Invisalign® and Invisalign Teen® clear aligners.
We look forward to seeing you in our office to discuss the benefits orthodontic care can provide for you and your family. We want your orthodontic experience to be as enjoyable as possible, which is why we have made attentive, personal service the foundation of our practice.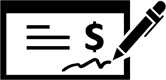 Read Reviews
Jun 17, 2019
Absolutely everyone in the office is fabulous! Always smiling, happy and helpful! Very happy with our first few visits.
Jun 06, 2019
DK Ortho is so welcoming and never fails to make me smile. DK Ortho can sure turn my day around with their fun conversations and funny stories!!
Jun 06, 2019
The DK team is very timely and informative throughout the entire process. It was a pleasure to have my work done there. I already recommended a colleague of mine who has started his invisilign treatment after seeing my progress!
Jun 05, 2019
They know my family. They extend grace and are flexible. They are always smiling and are conservative with their practice. They are for my children. I am thankful!
May 23, 2019
I like Dr Darsey and his team because they are easy to talk to and they answer my questions. Also I can tell Dr Darsey's treatment plans are thought out and intentional based on his knowledge, research, and experience.
Apr 29, 2019
Friendly!!! Always a smile and always on time.
Apr 24, 2019
They are friendly and welcoming. Conservative dentistry.
Apr 03, 2019
Dr. Darsey and his staff were so attentive to our needs and circumstance. They could not have made the visit to their office any better than it was. My boys are looking forward to having Dr. Darsey as their orthodontist!
Mar 10, 2019
They are very friendly and put my kids at ease. They are very knowledgeable and good at educating their patients so we understand what is going on. We love Dr. Darsey and his team!
Feb 05, 2019
They are thoughtful of our time!
Jan 31, 2019
Everyone is welcoming and friendly! Dr. Darsey is very professional and answered all my questions.
Jan 23, 2019
Wonderful doctors and great team. Love the early morning appointments to avoid missing too much school. Your office runs like clockwork and usually the patients are called back in a few minutes. Thank you.
Jan 22, 2019
Professional, efficienct, prompt.
Jan 22, 2019
Everyone is so great and friendly! We consulted with several before choosing Dr. Darsey. My daughters exact words after our first visitvwere "He was so nice! I liked how he told me before he put things in my mouth that they looked pointy and sharp but they wouldn't hurt. Nobody else did that" :)
Jan 22, 2019
We are very pleased with the service that we received at Darsey-Krivan. Every staff member in this practice is kind and caring, and excellent at what they do. Thank you Dr. Darsey for creating a wonderful environment and providing excellent care for my son and for every patient.
Jan 11, 2019
Great staff and office environment
Dec 18, 2018
The team is friendly and very prompt.
Nov 15, 2018
Because they're awesome!!
Nov 14, 2018
Dr. Darsey and his team have been a pleasure to work with. The entire process was seamless!
Nov 14, 2018
The reasons are many. Everyone is so nice, friendly and professional Dr Darcy gave excellent advise on my teeth and very receptive to all kinds of questions. I am very please with my results and would recommend him to anyone.