Why I like
Darsey-Krivan Orthodontics
9090 Gaylord Dr, Suite #103
Houston, TX 77024
Get directions
(713) 464-8905
http://www.darseykrivanortho.com
drdarsey@gmail.com
Darsey-Krivan Orthodontics has been serving the people of Houston, TX, since 1971 as the practice of Dr. James Krivan. In 2012, Dr. Drew Darsey joined us to provide his expertise to each of our patients while maintaining the dedication to excellent, courteous care people have come to expect from us. We are happy to give our patients the extra attention made possible by a team of two accomplished orthodontists and a support staff of skilled professionals.
Our practice offers a wide variety of options for your orthodontic care. You can opt for traditional, self-ligating, or even clear braces if you're interested in a more cosmetic option. Darsey-Krivan Orthodontics is also a Premier Preferred Provider of Invisalign® and Invisalign Teen® clear aligners.
We look forward to seeing you in our office to discuss the benefits orthodontic care can provide for you and your family. We want your orthodontic experience to be as enjoyable as possible, which is why we have made attentive, personal service the foundation of our practice.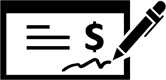 Read Reviews
Mar 16, 2020
They are all very welcoming and friendly!
Mar 10, 2020
Dr. Darsey and team are fantastic. They make the process easy to understand. They make you feel comfortable and cared for, and they are great at achieving the results you want!
Feb 20, 2020
We love Dr. Darsey and all his staff. They are very professional and kind!
Feb 20, 2020
Words can not explain how much Dr. Darsey and his team mean too me. Dr. Darsey and his team was amazing! I had some anxiety staff but the team here was so sweet, professional, and accommodating. I'd recommend them to anyone looking for a great dentist.The best Orthodontics experience every!
Feb 20, 2020
Words can not explain how much Dr. Darsey and his team mean too me! His staff was amazing! Nice, friendly, make you love going to the Orthodontics.
I had some anxiety but his team was always so sweet, professional, and accommodating. I'd recommend them to anyone looking for a great orthodontics!
Jan 31, 2020
They're always so nice to me and help me feel calm and safe
Jan 31, 2020
Your whole team is so wonderful! Caring and helpful. Lucky to have y'all in our neighborhood!
Jan 29, 2020
They are very nice, extremely professional, knowledgeable and respectful of time.
Jan 28, 2020
Very caring doctor and staff. I highly recommend
Jan 28, 2020
They are family friendly.
Jan 27, 2020
Friendly, Professional Team !!! They are great with Time! And my kids smiles are Beautiful
Jan 27, 2020
At 55 getting braces, for the first time, was pretty traumatic. Darcey-Krivan Orthodontics team are so warm and friendly I feel like I am home. They take the time to throughly explain each time I go in where we are in the process. Totally first class from beginning to end.
Jan 23, 2020
Always friendly, courteous, professional and on time!
Jan 23, 2020
Everyone is so nice and they are always on time. They are flexible should our schedule require it. My older son's teeth were corrected sooner than expected and look fabulous! Great customer service. Dr. Darsey is very professional! I would highly recommend them.
Dec 02, 2019
Friendly and helpful
Oct 20, 2019
Dr. Darsey straightened my 4 teenagers' teeth and is currently working on the 5th teen. His work is exquisite. The staff is knowledgeable and friendly. The office runs on time. We are extremely pleased with our experiences at Darsey Krivan Orthodontics!
Sep 25, 2019
Everyone is very welcoming and outgoing. They made the whole experience very comfortable for me.
Sep 17, 2019
They made a great recommendation for my son not to use invisalign for his particular situation. And Dr. Krivan and Dr. Darcy have treated all three of my boys for orthodontics. I drive from Cypress to go to their office on I-10 and Campbell!
Aug 20, 2019
"They are very nice and Dr. Darcy is gentle and explains everything well."
~Ryder D. 9 years old
Aug 15, 2019
Always professional, always on time and efficient. Always pleasant and very clear about treatment plans, as well as patient with questions.

As long as in Houston, will continue to use Darsey-Krivan for orthodontic services.