Why I like
Darsey-Krivan Orthodontics
9090 Gaylord Dr, Suite #103
Houston, TX 77024
Get directions
(713) 464-8905
http://www.darseykrivanortho.com
drdarsey@gmail.com
Darsey-Krivan Orthodontics has been serving the people of Houston, TX, since 1971 as the practice of Dr. James Krivan. In 2012, Dr. Drew Darsey joined us to provide his expertise to each of our patients while maintaining the dedication to excellent, courteous care people have come to expect from us. We are happy to give our patients the extra attention made possible by a team of two accomplished orthodontists and a support staff of skilled professionals.
Our practice offers a wide variety of options for your orthodontic care. You can opt for traditional, self-ligating, or even clear braces if you're interested in a more cosmetic option. Darsey-Krivan Orthodontics is also a Premier Preferred Provider of Invisalign® and Invisalign Teen® clear aligners.
We look forward to seeing you in our office to discuss the benefits orthodontic care can provide for you and your family. We want your orthodontic experience to be as enjoyable as possible, which is why we have made attentive, personal service the foundation of our practice.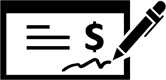 Read Reviews
Jun 24, 2021
Went in to get Invisalign, Dr. Darsey was super helpful in letting me know exactly what the procedure was going to be like, and exactly how he was going to go about the treatment. Whether its braces or Invisalign, I highly recommend.
Jun 24, 2021
Dr. Darsey was very helpful and informative. All the nurses were great.
Jun 22, 2021
Everyone very friendly and helpful… great to meet all of you… thanks again for all the good information.
May 12, 2021
Exceptionally nice people work here. A pleasure to come.
May 11, 2021
The office was clean and well-run. Dr. Darsey made my child feel comfortable and explained things thoroughly.
May 11, 2021
They took the time to go over all issues and explain in detail the plan for my kids!
May 03, 2021
Wonderful Dr. & all of his Staff!
Apr 15, 2021
Words can not explain how much I Love this group!
They treat you like family. As welcome you with open arms , make you feel comfortable every time you come for service! I just love them!
Apr 01, 2021
Dr.Darsey and His Team are very professional and friendly, they care about how you feel and they can make you have beautiful smile. I'm very happy my choice.
Mar 31, 2021
Dr. Darsey and the team are extremely efficient with their work. The office has this sense of peace that could let anyone relax for appointments. It was worth paying all that money if I was able to smile without feeling conscious about my teeth.
Mar 30, 2021
Entire staff pleasant and polite ... take good care of us.... get us in and out quickly..... explain everything ..... making the whole thing a painless process which is greatly appreciated!
Mar 25, 2021
Dr. Darsey makes us feel comfortable and the team is very friendly.
Mar 11, 2021
Friendly staff, great dental work!
Mar 11, 2021
1) They are all very noticeably thoughtful and caring about all their patients.

2) They achieve the goals of the care and provide a wonderful "final product".

3) They provide a safe and friendly environment in which to be treated.
Mar 10, 2021
The entire staff is super friendly! They always make sure you feel comfortable and happy :) Dr. Darsey always makes sure to ask how you're doing answers any questions you may have.
Mar 10, 2021
The entire team is so professional and caring. The office is practicing the safety guidelines from the CDC and I never felt unsafe.
Feb 24, 2021
Dr. Darcy and his team were very kind, patient and understanding. They answered all my questions and made my child feel at ease with the exam.
Feb 24, 2021
The entire team is fresh, fun and awesome and makes the orthodontic experience better than tolerable!
Feb 24, 2021
The staff is friendly, professional and very easy to work with.
Feb 23, 2021
Everyone is so sweet and accommodating