Why I like
Darsey Orthodontics
9090 Gaylord Dr, Suite #103
Houston, TX 77024
Get directions
(713) 464-8905
http://www.darseyortho.com
[email protected]
Darsey Orthodontics has been serving the people of Houston, TX, since 1971 as the practice of Dr. James Krivan. In 2012, Dr. Drew Darsey joined us to provide his expertise to each of our patients while maintaining the dedication to excellent, courteous care people have come to expect from us. We are happy to give our patients the extra attention made possible by a team of two accomplished orthodontists and a support staff of skilled professionals.
Our practice offers a wide variety of options for your orthodontic care. You can opt for traditional, self-ligating, or even clear braces if you're interested in a more cosmetic option. Darsey-Krivan Orthodontics is also a Premier Preferred Provider of Invisalign® and Invisalign Teen® clear aligners.
We look forward to seeing you in our office to discuss the benefits orthodontic care can provide for you and your family. We want your orthodontic experience to be as enjoyable as possible, which is why we have made attentive, personal service the foundation of our practice.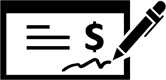 Read Reviews
Nov 21, 2023
I am absolutely in awe of my sons smile! His smile just lights up the room and it's all thanks to Darsey Orthodontics! He is so professional as well as everyone on that entire team.
Nov 21, 2023
They did my daughter's teeth so well and fast. Abey did an amazing job!
Nov 17, 2023
Dr. Darcy and his staff are cordial friendly and pleasant to be around visits are always on time as scheduled. It's been a pleasure to work with them.
Nov 15, 2023
I was very happy with Dr.Darsey and his staff. They explained everything in detail, showed me images of my teeth and the plan they had for me . I'm so excited about getting my braces on ..I would recommend them to everyone 😊
Nov 10, 2023
Welcoming staff, knowledgeable doctors! Will recommend friends and family in the future!
Nov 09, 2023
Darsey Orthodontics is great! I came here for Invisalign, and was very happy with my service. I never waited more than 5 minutes in the waiting room, and the staff is very courteous. I would definitely recommend to anyone needing orthodontia work.
Aug 24, 2023
Wow is all I can say! My daughter's teeth are so perfect and beautiful. I was very apprehensive about her having to get braces at 6 years old due to some orthodontic issues, but your practice made me feel so comfortable and in good hands. I made the right decision for my child. My daughter was never in pain and y'all took great care of her. Wonderful staff and wonderful orthodontists. I also loved how I could be seen at two different locations in the area if a particular time/date was needed. I highly recommend Darsey Orthodontics and his partnered orthodontist's. She was so well cared for here. Thank you!
Aug 15, 2023
Amazing! Thorough, professional and helpful in every way!
Jun 26, 2023
I had a great experience all around. From the moment I walked in, the staff was friendly, I didn't have to wait and the doctor and his assistant were very professional and thorough.
Feb 16, 2023
Professional caring and kind
Feb 08, 2023
The Darsey-Krivan Orthodontics staff are so welcoming, knowledgeable and friendly. The office is bright and modern, and the technology they use is top of the line. They helped my daughter with an end result being a beautiful smile and now my younger son is a patient. I am so grateful to the team at Darsey Orthodontics for their hard work and dedication. I highly recommend them to anyone looking for quality orthodontic care.
Jan 12, 2023
It was a great experience amd my sons teeth look amazing
Nov 02, 2022
Because of them being very knowledgeable, friendly and was a very clean area. I really liked it
Sep 01, 2022
Very knowledgeable, friendly and excellent explanation of options. The entire staff was very kind and helpful.
Aug 31, 2022
Friendly and professional staff. Very kind and attentive to patients needs.
Jun 22, 2022
Very professional and friendly. Answered all my questions.
Jun 22, 2022
We're very thorough and professional.
Mar 23, 2022
Experience of team and convenience.
Feb 23, 2022
I'm a medical professional and have experience with dental issues including orthodontics. I went in to see Dr Darsey and his staff for a second opinion and was more than impressed with all aspects of my consult. In his office, the patient definitely has autonomy with respect to treatment options and all the staff were exceptional with extensive education and experience from start to finish. I was allowed to have all my questions answered and satisfied with the recommendations I received.

I think I was sold on moving forward with treatment when I heard a local dentist came in as a patient to have her braces put on. Just like doctors, when you are a dentist to other dentists you have a reputation that must exceed other professionals in your field.

My first impressions with providers are often everlasting and I must say that Dr Karsey and staff are a step above the rest, and I have confidence knowing I will be completely taken care of in the future.
Jan 19, 2022
We love this team! Thanks for taking excellent care of Lindsay.