Why I like
Darsey-Krivan Orthodontics
9090 Gaylord Dr, Suite #103
Houston, TX 77024
Get directions
(713) 464-8905
http://www.darseykrivanortho.com
drdarsey@gmail.com
Darsey-Krivan Orthodontics has been serving the people of Houston, TX, since 1971 as the practice of Dr. James Krivan. In 2012, Dr. Drew Darsey joined us to provide his expertise to each of our patients while maintaining the dedication to excellent, courteous care people have come to expect from us. We are happy to give our patients the extra attention made possible by a team of two accomplished orthodontists and a support staff of skilled professionals.
Our practice offers a wide variety of options for your orthodontic care. You can opt for traditional, self-ligating, or even clear braces if you're interested in a more cosmetic option. Darsey-Krivan Orthodontics is also a Premier Preferred Provider of Invisalign® and Invisalign Teen® clear aligners.
We look forward to seeing you in our office to discuss the benefits orthodontic care can provide for you and your family. We want your orthodontic experience to be as enjoyable as possible, which is why we have made attentive, personal service the foundation of our practice.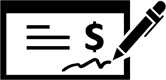 Read Reviews
Jan 11, 2019
Great staff and office environment
Dec 18, 2018
The team is friendly and very prompt.
Nov 15, 2018
Because they're awesome!!
Nov 14, 2018
Dr. Darsey and his team have been a pleasure to work with. The entire process was seamless!
Nov 14, 2018
The reasons are many. Everyone is so nice, friendly and professional Dr Darcy gave excellent advise on my teeth and very receptive to all kinds of questions. I am very please with my results and would recommend him to anyone.
Nov 13, 2018
The staff is very friendly, we never have to wait and it is easy to schedule appointments so the kids don't have to miss school.
Nov 08, 2018
Great office environment, friendly staff!
Nov 07, 2018
Great experience
Nov 07, 2018
Dr. Darsey is an amazing orthodontist. I highly recommend him to all my friends.
Nov 02, 2018
Very knowledgeable and friendly staff!!! We drive from Cypress for my daughters appointments because we know they are the best in Houston! (Facebook)
Nov 02, 2018
Dr. Darsey and Dr. Krivan are top-notch docs. Always giving you choices and never mandating one form of treatment has been really nice for our family. Dr. Darsey has treated several people in my family and the results have been terrific . I would recommend this practice wholeheartedly! (Facebook)
Nov 02, 2018
By far the best place I have ever been to that works on my teeth. I usually dread going to places like this but Darsey-Krivan makes it super chill. I've never been in pain, they are always very gentle with my teeth and gums. The office and work spaces are always spotless, and everyone is genuinely kind and in a good mood. I would refer all of my family and friends here, in fact I've mentioned to several co workers asking about my invisaline that they should book an appointment. These are professionals and it shows in everything that they do. (Facebook)