Why I like
Darsey-Krivan Orthodontics
9090 Gaylord Dr, Suite #103
Houston, TX 77024
Get directions
(713) 464-8905
http://www.darseykrivanortho.com
drdarsey@gmail.com
Darsey-Krivan Orthodontics has been serving the people of Houston, TX, since 1971 as the practice of Dr. James Krivan. In 2012, Dr. Drew Darsey joined us to provide his expertise to each of our patients while maintaining the dedication to excellent, courteous care people have come to expect from us. We are happy to give our patients the extra attention made possible by a team of two accomplished orthodontists and a support staff of skilled professionals.
Our practice offers a wide variety of options for your orthodontic care. You can opt for traditional, self-ligating, or even clear braces if you're interested in a more cosmetic option. Darsey-Krivan Orthodontics is also a Premier Preferred Provider of Invisalign® and Invisalign Teen® clear aligners.
We look forward to seeing you in our office to discuss the benefits orthodontic care can provide for you and your family. We want your orthodontic experience to be as enjoyable as possible, which is why we have made attentive, personal service the foundation of our practice.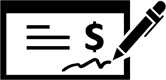 Read Reviews
Jan 17, 2022
Always friendly, appointments are on time. Excellent experience.
Jan 13, 2022

DKO is a wonderful practice. Appointments are always on time and there is flexibility when needed, which really matters in these current times. Dr. Darsey and his amazing team feel like family. Since 2016, they have truly addressed the orthodontic needs of our two older boys, and continue to do so with the same attention to care and detail. And now, our youngest starts his journey too.
Jan 13, 2022
Excellent service
Jan 03, 2022
Everyone in the practice is friendly, accessible, and professional. My son's appointments were always started right on time and he was given the full attention of the staff. I highly recommend this practice.
Jan 03, 2022
I was just looking at pictures of my daughter from 1 year ago and I'm just amazed at the difference in her smile! She started with an underbite and double cross bite with lots of crowding now has beautiful straight teeth and I'm just so happy for her! Thank you Dr. Darsey and team for taking such good care of our family!
Dec 09, 2021
Personable, no rush, no "sales" pitch
Oct 26, 2021
The whole team was so nice and make you feel informed and comfortable. An all around great vibe in the office!
Oct 01, 2021
My ortho journey was incredible at DKO. The entire staff was amazing. Everyone is extremely friendly, knowledgeable, and professional. They really made the ortho process smooth and worry free. I also had to get double jaw surgery (with another DR outside DKO) during the middle of my ortho process to correct my bite. After my surgery, Dr. Darsey was incredible gentle with me and continuously made sure I was comfortable for every ortho appointment. I would highly recommend DKO to anyone! Young or adult, they will give you the smile you are looking for, I couldn't be more happy with my results.
Sep 30, 2021
They are wonderful. I love going to my appointments. They're some of the nicest people and have done a great job with my braces!
Sep 27, 2021
They are wonderful. I love going to my appointments. They're some of the nicest people and have done a great job with my braces!
Sep 23, 2021
Very friendly dentist and staff. The environment was comfortable and clean.
Aug 28, 2021
Dr. Darsey and Juliana? (I think) were wonderful.
The appointment was on point. I received great information from both of them. It was EASY!
I apologize if I got the 'technician's name' wrong.
Aug 17, 2021
Very efficient and I left feeling informed with a plan!! More conservative approach than other orthodontists I have been to.
Aug 17, 2021
Friendly, on time. I left feeling informed!
Aug 12, 2021
Great orthodontist and staff!
Jun 24, 2021
Went in to get Invisalign, Dr. Darsey was super helpful in letting me know exactly what the procedure was going to be like, and exactly how he was going to go about the treatment. Whether its braces or Invisalign, I highly recommend.
Jun 24, 2021
Dr. Darsey was very helpful and informative. All the nurses were great.
Jun 22, 2021
Everyone very friendly and helpful… great to meet all of you… thanks again for all the good information.
May 12, 2021
Exceptionally nice people work here. A pleasure to come.
May 11, 2021
The office was clean and well-run. Dr. Darsey made my child feel comfortable and explained things thoroughly.