Why I like
Gallerano Orthodontics
12920 Highway 6
Santa Fe, Texas 77510
Get directions
409-925-6505
http://www.sforthotx.com/
Dr. Gallerano and his team have been serving the Orthodontics needs of Santa Fe and the Texas Gulf Coast area for over 30 years. We are committed to the highest quality and make sure that your orthodontic experience is as pleasant as possible.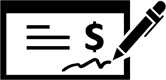 Read Reviews
May 29, 2019
I like y'all because you always call and give us reminders about appointments. Also y'all are very friendly and make everyone feel at home.
May 29, 2019
They are always very nice and gentle. They work hard to make sure that I get the straightest teeth possible. I really enjoy coming here.
May 29, 2019
Everyone is friendly and helpful. Financial arrangements are explained well up front, so there are no surprises or extra charges. Office is well managed and appointments are timely.
May 29, 2019
Everyone is friendly, they have always gone above and beyond. We have never had a bad experience.
May 29, 2019
Very friendly staff here. They are amazing! We love Dr. Gallerano and all the staff here!
May 29, 2019
Because everything is awesome
May 29, 2019
Great place and amazing staff! Always friendly.
May 29, 2019
We love Dr. Gallerano and his staff. Every step of the process has been exactly what they described. There have been no surprises! Walking in feels like we're home. Thank You!
May 29, 2019
My treatment was specific to my needs and Dr. Gallerano was very attentive to detail. Everyone in the office makes you feel at home. Everyone was very accommodating to scheduling needs as well. Highly recommend!
May 29, 2019
We love everyone here, coming here feels like visiting family. Everyone is happy, friendly, and caring. Every visit makes my day better.
May 29, 2019
Such friendly staff. Always a warm and welcoming place. Dr. Gallerano is honest and kind and has always treated me like family!
May 29, 2019
I love my ortho! The nicest staff I've ever experienced and they made my treatment comfortable. This is the best ortho I have found. :)
May 29, 2019
Love this place. 5 of my 6 kids have been treated on one being treated by Dr. Gallerano. I would recommend this Dr. and staff to anyone looking for treatment.
May 29, 2019
I had braces back in the '80s. Dr. Gallerano placed them. When my children were old enough, I knew there was no one else that I would trust their teeth to. He's patient and thorough. His staff is helpful and kind. We chose Dr. Gallerano even though he wasn't in network on our insurance. That's how much we trust him.
May 29, 2019
Good, although braces suck. Very sweet people.
May 29, 2019
Amazing people here and service. Also lovely work and craftsmanship teeth wise. I love coming here because I know I'm getting the best.
May 29, 2019
I appreciate how cooperative Dr. Gallerano is with me and my treatments. Dr. Gallerano and his crew are friendly and understanding!
May 29, 2019
Dr. Gallerano and his awesome crew have kept a smile on my face since I was a little girl. I'm welcomed like family each time I visit and they've managed to remember me after all these years! I couldn't have asked for a better team. Thank you, everyone!
Dec 18, 2018
Friendly staff; Work well to accommodate your schedule; Caring to each patient; I came as a kid and I'm bringing my family back.
Dec 18, 2018
Wonderful staff, not enough positive words. I went to Dr. Gallerano as a child and now my son goes to him, and he is just amazing, kind and thorough. Many thanks to this group for their care and service.