Why I like
Jennings Orthodontics
13132 Memorial Drive
Houston, TX 77079
Get directions
281-497-7920
http://www.drjenningsortho.com
Houston Orthodontist Dr. Brad Jennings offers Invisalign and Damon Braces for kids and adults. Initial consultations are always complimentary, so call or stop by for a visit and let us give you the smile you've always wanted.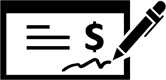 Read Reviews
Nov 09, 2018
Friendly and good orthodontist!
Nov 07, 2018
You are the best!!!
Oct 16, 2018
I love it because I feel like there is a real personal touch from the staff and Dr. Jennings. The staff is always professional and happy to answer any questions you may have. You definitely feel the extra care that is provided by Dr. Jennings and how well he explains things do the patient as well as the parent. A big plus is my son loves coming there! It's a Icon office. I will highly recommend to anyone Dr. Jennings to anyone who needs braces. I can honestly say no changes need to happen in your office!
Oct 12, 2018
He did a great job working with my two girls and giving them beautiful smiles. We've known him now for about 15 years and trust him. I would not go or recommend anyone else. Thank you Dr. Jennings!
Oct 04, 2018
Great office staff! Great invisalign smile! :) Fun environment!
Sep 25, 2018
They run a very efficient office and we had a great experience. My teenager just finished his Invisalign- 14 1/2 months! and his smile is perfect!
Sep 07, 2018
Dr Jennings did an amazing job with our daughter's teeth. We're very happy with the end result and we found all of the staff very helpful and accommodating to our schedule. Many thanks
Aug 19, 2018
Great results for my son with Invisalign in less than 1 year. My son was very happy that he could do Invisalign instead of braces. Dr. Jennings is very personable and gives the parent an update at the end of each appointment. Friendly and courteous staff.
Aug 11, 2018
Dr. Jennings is the coolest and nicest Orthodontist.
Is a treat going to his office.
The staff is great and kind.
My daughter had an awful experience at the dentist when she was 3. From then on, visiting the dentist has been a nightmare.
Thanks to Dr. Jennings, Dianne and the staff, my daughter's fears are part of the past. She's now 10 and loves having her braces tightened.
Thank you for all you do and for the beautiful teeth our children now have.

Aug 08, 2018
We really liked the care we received from Dr. Jennings and his staff. They really go the extra mile to make sure we understood everything that was going on.
Aug 04, 2018
The most fun and best orthodontic care ever!!
Aug 04, 2018
Dr J rocks!!!
Jul 26, 2018
Dr. Jennings and his staff are extremely friendly and easy to work with. My mouth was a unique case and Dr. Jennings did a fantastic job achieving the results I wanted!
Jul 26, 2018
Everyone is so friendly and accommodating, plus it is super close to where we live. Dr. Jennings does AMAZING work. My teeth have never looked this awesome. Thank you, Dr. Jennings!!!
Jul 10, 2018
Professional staff, doctor explains the details, very good results from treatment and never boring for a parent to visit the office!
Jul 05, 2018
Dr. Jennings and his team are very professional and do a great job! I've sent two of my daughters to Dr. Jennings for orthodontic care and their smiles look great! This team is highly recommended.
Jul 03, 2018
How lucky we were to find Dr. Jennings! We had been visiting friends in Houston when my son had a major problem with his braces. We walked into Dr. Jennings' office without an appointment and showed them the issue. They took him in straight away and got him all fixed up--which took quite a bit of effort--then refused to accept payment, saying only that they would hope other orthodontists would do the same for their patients who are away from home. We could not have asked for a kinder, more professional orthodontist to save the day. The super cool rock-and-roll office was an unexpected bonus. Five stars for Dr. Jennings and his whole team!
Jul 02, 2018
Easy to make appointments, wait time is minimal, staff is wonderful & friendly, but most of all, Dr. Jennings is clearly experienced and knowledgeable. We trust his recommendations and guidance.
Jun 28, 2018
Dr. Jennings and staffs are very professional and friendly.
Jun 26, 2018
Dr. Jennings was recommended by our orthodontist in Pennsylvania, we moved in the middle of treatment. Dr Jennings recommended an orthodontist closer to where we live but we my daughter didn't feel comfortable with them so we decided to go to Dr. Jennings. His staff is very friendly and he is an awesome orthodontist!!