Why I like
Jennings Orthodontics
13132 Memorial Drive
Houston, TX 77079
Get directions
281-497-7920
http://www.drjenningsortho.com
Houston Orthodontist Dr. Brad Jennings offers Invisalign and Damon Braces for kids and adults. Initial consultations are always complimentary, so call or stop by for a visit and let us give you the smile you've always wanted.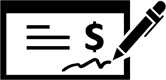 Read Reviews
Dec 06, 2019
Professional and friendly staffs
Nov 22, 2019
Dr. Jennings did a fantastic job giving my son a beautiful smile! He always treated my son with kindness during his appointments. His staff are all so sweet. I never had any issue getting in or scheduling. Rock on Dr. Jennings, you're the best!
Nov 12, 2019
Good result of treatment. Friendly and efficient staff.
Oct 24, 2019
He knows is job very well I am so pleased with my smile. I actually referred my daughter and she's currently in invisalign and her teeth are coming a long very nicely. So this was a family affair. :-) If you want it done right this is the place to be, highly recommended it. Also a plus is not only is Dr Jennings awesome his staff is awesome too!
Oct 18, 2019
Very professional staff and office. Dr Jennings has a great personality and sense of humor. Made my visit wonderful The music and special coffee was so much fun.
Oct 17, 2019
I love that it does not feel like I am at a dental office. The staff is wonderful. The Doc is awesome or should I say rockin'!
I recommended Jennings Orthodontics to everyone!
Best investment ever!
Sep 25, 2019
Dr Jennings' office is fun and
my kids look forward to going! I also love to look at all the rock and roll memorabilia he has collected while I wait. Both kids have had great success with their outcomes and have beautiful smiles now!
Sep 24, 2019
Friendly staff, efficient process. Great Dr!
Sep 19, 2019
Atmosphere superb! Staff great! Excellent Quality of service.
Sep 09, 2019
I really enjoyed going to the orthodontist. Dr. Jennings is super awesome and all the nurses are absolutely fantastic. I can't wait to go there again and visit.
Aug 10, 2019
He created the perfect teeth have always wished for
Aug 09, 2019
Dr. Jennings and his staff are amazing!! They're so professional, polite and prompt.
Aug 08, 2019
The people are very nice and the waiting room is very eccentric and fun for any age, with games and coffee, and in summer you get ice cream. Unlike any other orthodontist or any doctor I've ever been to or even heard of. Highly recommended
Thank you -Eli Anderson
Aug 01, 2019
Kind & flexible staff! Great job on my 2 children & me!!!
Jul 31, 2019
The office is fun and the people are nice.
Jul 30, 2019
The personal attention and professionalism.
Jul 24, 2019
Friendly, professional and fun atmosphere!
Jul 24, 2019
We had a great experience at Dr Jenning's. Did Invisalign instead of regular braces and had no regrets. Super happy with the result. Highly recommend Dr Jennings and his team.
Jul 23, 2019
Professional services in an enjoyable atmosphere. Dr. Jennings is great!
Jul 23, 2019
If I could give 6 stars I would. Dental services taken to the next lvl. Always on time and quick appointments. 100% satisfied with the results. Great office space and the amazing and professional stuff.