Why I like
Jennings Orthodontics
13132 Memorial Drive
Houston, TX 77079
Get directions
281-497-7920
http://www.drjenningsortho.com
Houston Orthodontist Dr. Brad Jennings offers Invisalign and Damon Braces for kids and adults. Initial consultations are always complimentary, so call or stop by for a visit and let us give you the smile you've always wanted.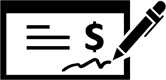 Read Reviews
Mar 22, 2019
Pleasant people. Very professional but fun at the same time.
Mar 21, 2019
Great doctor and everyone there have helped me out and taken care of me really well. Never really felt uncomfortable and felt like I was in the best hands.
Mar 06, 2019
I love Dr. Jennings Orthodontics, because of the way they make their clients feel. They have always made me feel comfortable and free to adjustments to my braces. It made four years of having braces feel like only a quarter of what it actually was.
Mar 02, 2019
Both Dr Jennings and his staff always made us feel at home. My sister and I have had our braces with him and our parents are very pleased with the results!
Feb 22, 2019
Fast courteous service. Really cool office decor and good coffee.
Feb 22, 2019
Professional!
Feb 18, 2019
I've just completed Invisalign and I'm so pleased with my results!! Dr Jennings and his staff are professional and friendly, and I will refer him in the future.
Feb 14, 2019
Fun, friendly and very professional environment.
Jan 31, 2019
The office is fun and has games for kids to play. They always decorate for Halloween and dress up. There are waters and coffee and hot chocolate while you wait. Let's not forget the free cups that change color with the temperature of your beverage!
We won a thanksgiving turkey dinner because we were flooded.
Dr. Brad is easy, generous, kind and professional.
It's been a treat getting my teeth straightened by him. Thank you for all of it!!
Jan 30, 2019
Dr Jennings was awesome! I love my new smile. Dr. J and the team made braces the second time around a great experience. He listened to my concerns and gave me the smile of my dreams. They were patient and professional with me. I'd recommend this practice to anyone!
Jan 23, 2019
Everyone is super nice and Dr. Jennings is very professional!
Dec 18, 2018
Dr. Jennings was amazing and his staff was equally impressive! I love my new smile and the journey to get it was well worth it.
Dec 14, 2018
It a fun place . Everyone is super nice.
Dec 02, 2018
Everybody is kind
Nov 21, 2018
Nice place with very helpful and welcoming staff.
Nov 09, 2018
Friendly and good orthodontist!
Nov 07, 2018
You are the best!!!
Oct 16, 2018
I love it because I feel like there is a real personal touch from the staff and Dr. Jennings. The staff is always professional and happy to answer any questions you may have. You definitely feel the extra care that is provided by Dr. Jennings and how well he explains things do the patient as well as the parent. A big plus is my son loves coming there! It's a Icon office. I will highly recommend to anyone Dr. Jennings to anyone who needs braces. I can honestly say no changes need to happen in your office!
Oct 12, 2018
He did a great job working with my two girls and giving them beautiful smiles. We've known him now for about 15 years and trust him. I would not go or recommend anyone else. Thank you Dr. Jennings!
Oct 04, 2018
Great office staff! Great invisalign smile! :) Fun environment!