Why I like
Jennings Orthodontics
13132 Memorial Drive
Houston, TX 77079
Get directions
281-497-7920
http://www.drjenningsortho.com
Houston Orthodontist Dr. Brad Jennings offers Invisalign and Damon Braces for kids and adults. Initial consultations are always complimentary, so call or stop by for a visit and let us give you the smile you've always wanted.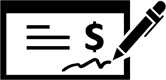 Read Reviews
Jul 10, 2018
Professional staff, doctor explains the details, very good results from treatment and never boring for a parent to visit the office!
Jul 05, 2018
Dr. Jennings and his team are very professional and do a great job! I've sent two of my daughters to Dr. Jennings for orthodontic care and their smiles look great! This team is highly recommended.
Jul 03, 2018
How lucky we were to find Dr. Jennings! We had been visiting friends in Houston when my son had a major problem with his braces. We walked into Dr. Jennings' office without an appointment and showed them the issue. They took him in straight away and got him all fixed up--which took quite a bit of effort--then refused to accept payment, saying only that they would hope other orthodontists would do the same for their patients who are away from home. We could not have asked for a kinder, more professional orthodontist to save the day. The super cool rock-and-roll office was an unexpected bonus. Five stars for Dr. Jennings and his whole team!
Jul 02, 2018
Easy to make appointments, wait time is minimal, staff is wonderful & friendly, but most of all, Dr. Jennings is clearly experienced and knowledgeable. We trust his recommendations and guidance.
Jun 28, 2018
Dr. Jennings and staffs are very professional and friendly.
Jun 26, 2018
Dr. Jennings was recommended by our orthodontist in Pennsylvania, we moved in the middle of treatment. Dr Jennings recommended an orthodontist closer to where we live but we my daughter didn't feel comfortable with them so we decided to go to Dr. Jennings. His staff is very friendly and he is an awesome orthodontist!!
Jun 22, 2018
Great patiënt centered friendly and professional service. Making it fun for my teens at the same time.
Jun 20, 2018
Was quick process and same price as traditional braces
Jun 20, 2018
Efficient appointments, friendly staff, great looking teeth. Always able to work us in for last minute needs. My daughter loved Diana the best. She is excellent!
Jun 14, 2018
I have been going to Jennings Orthodontics for a few years now and I have never had an issue with any of the staff. They treat patients extremely well and I would definitely recommend it to family and friends.
May 25, 2018
JENNINGS ORTHODONTICS is very accommodating and mindful that I am now an out of state patient. Everyone is always helpful, professional, and friendly. I'm no longer self conscious to flash a great big smile!
May 17, 2018
I love this place. I HIGHLY RECOMMEND them to ALL family & friends
May 16, 2018
Great staff! Organized and efficient! Everything is explained and you stay on track. Fun and welcoming office environment
May 10, 2018
Fun environment, nice staff & beautiful results!
May 08, 2018
My family has been coming to
Jennings Orthodobtics for over 9 years. Both my children had braces ( one with traditional and one with the Invisalign). I did the Invisalign as well and the result with all 3 of us was great! The staff is professional and friendly. They take the time to answer any issues you might have and they explain in advance what's expected from you and your responsibility . If you need a payment plan they take the time to work with you. Their office is full of music memorabilia which makes it so much fun to be there!( believe it or not !)
Finally , I cannot say enough of Dr. Brad Jennings. His work is superb. He is an excellent orthodontist. He is approachable and friendly and educates you as to what will be done orthodontically to get the results you want . I cannot say enough about Jennings Orthodontics! They are the best!
Apr 20, 2018
Efficient and Dr J very personable, as well as accessible.
Apr 20, 2018
We came in during the middle of treatment due to a move from another city and we were welcomed right away! Dr. Jennings went right to work and made a plan for the last phase of treatment! We could not be more happy with the end results! A big thank you to the Dr. Jennings and the entire Jennings crew!
Apr 10, 2018
Wait time is usually short, friendly staff and Dr. J is a "rock star"!
Apr 06, 2018
Super friendly staff and amazing Orthodontist!!
Apr 02, 2018
patient and professional