Why I like
Jennings Orthodontics
13132 Memorial Drive
Houston, TX 77079
Get directions
281-497-7920
http://www.drjenningsortho.com
Houston Orthodontist Dr. Brad Jennings offers Invisalign and Damon Braces for kids and adults. Initial consultations are always complimentary, so call or stop by for a visit and let us give you the smile you've always wanted.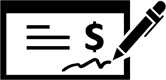 Read Reviews
Nov 29, 2022
I really like going in the office
I would refer friends and family to dr Jennings
Nov 29, 2022
Everyone are so nice and friendly
I'm happy with the results
Nov 29, 2022
Everyone are so nice and friendly
Nov 28, 2022
I loved the service and everyone was so nice and warm towards the patients. Good and precise instructions were always given to me. Thank you for making my teeth straight!!
Nov 15, 2022
Quick and easy appointments and payment process, friendly staff, fun office for kids. Great results.
Oct 31, 2022
Great experience!!! Dr. Jennings gave my daughter the smile she always wanted and exactly at the time he estimated. Now I'm planning to go back and have my smile corrected :)
Highly recommend!!!
Oct 27, 2022
Fantastic experience. Dr Jennings is amazing. Extremely professional and detailed with every corner of the mouth. The results are amazing !!! The whole 2 years treatment was smooth and very pleasant. Everyone that works there is super professional and friendly. I couldn't recommend Dr Jennings enough. Best of the best.
Oct 24, 2022
Very cool office with great service.
Oct 24, 2022
Great friendly service , outstanding orthodontic care, and great guitar museum!?
Sep 23, 2022
Recommended by my dentist, Dr. Paul Winter, I decided to checkout Jennings Orthodontics and get my free Invisalign consultation. Upon arriving, I was greeted by Dr. Brad Jennings's friendly staff and was immediately taken care of. It seemed right away that these guys are very professional, and it's no wonder they are rated highly by their patients. Dr. Brad was really thorough with the Invisalign treatment plan, and I couldn't wait to start. 6 weeks later, after getting my initial 3D scans, I went in to get my attachments and my initial 25 trays. It's been only 2 days and I could already feel a slight change in my bite. I can't wait to see my results after the 25th tray. Overall, I definitely recommend going to Jennings Orthodontics to get that perfect smile.
Sep 21, 2022
The office is fun, Dr Jennings is great and all the staff are so friendly and helpful
Sep 20, 2022
The staff and Dr Jennings were professional and super knowledgeable and very friendly!
Sep 16, 2022
Great service & experience! 10/10
Aug 11, 2022
Always ready and willing to assist and support with any dental assistance.
Aug 09, 2022
"Thee" best ortho practice around- I highly recommend Dr. Jennings practice! Knowledgeable, attentive, and solution-oriented doctor. Friendly and compassionate staff. Clean office. Appointments are always on-time. The band/music theme in the office really "rocks" and creates a fun atmosphere.
Aug 02, 2022
Great orthodontics, love the friendly atmosphere!
Jul 14, 2022
No experience better—Dr. Jennings is so incredibly thorough, takes time to listen and is just an overall nice person. Wish more people took the time to care about their patients/clients like this doctor and his staff does! All three of my kiddos see him-highly recommend!
Apr 27, 2022
Great care & fun environment!
Mar 31, 2022
Dr Jennings and his staff are knowledgeable, kind and accommodating. I wasn't kept waiting for any of my appointments. I 'm very happy with the results of my Invisalign treatment. Thank you, Dr Jennings!
Mar 09, 2022
Jennings Orthodontist not only gave me my dream smile but the staff was so nice and generous. I recommend them 1000x and more.