Why I like
Jennings Orthodontics
13132 Memorial Drive
Houston, TX 77079
Get directions
281-497-7920
http://www.drjenningsortho.com
Houston Orthodontist Dr. Brad Jennings offers Invisalign and Damon Braces for kids and adults. Initial consultations are always complimentary, so call or stop by for a visit and let us give you the smile you've always wanted.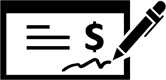 Read Reviews
Mar 12, 2020
He's got a unique office that's pretty entertaining. Pragmatic guy that doesn't waste time.
Mar 04, 2020
He was very patient with me and helped me get the smile I want
Mar 03, 2020
Good customer service and really nice dental office very friendly people.
Feb 18, 2020
Dr. Jennings is highly knowledgeable of his work. He is kind, compassionate, patient, and approachable. This is by far one of the best experience my kids have doctors.
The office is friendly and relaxed and every staff members are professional and cheerful.
Feb 13, 2020
My family has been going to Dr. Jennings for many years. Dr. Jennings is excellent and was able to put my son in Invisalign. Our dentist was impressed with how Dr. Jennings was able to make the Invisalign work for my son because there are not many orthodontists that could have done what Dr. Jennings was able to do. My other children will be getting braces soon and he also works with adults too. I went in for a mouth guard and I was impressed with the 3D imaging he used to make it in order to get a perfect fit. I am thoroughly impressed with Dr. Jennings and his staff has always been kind and patient.
Feb 13, 2020
The staff is amazing!! Fun environment that removes some of the anxiety that any dental work can cause! I chose Invisalign & could not be happier! Highly recommend!
Feb 12, 2020
Dr Jennings gives you an honest medical evaluation. My son had horrible teeth so our dentist recommend to see an orthodontist. Dr Jennings evaluated that this was only an cosmetic problem my son had . And recommended to wait until he had all his permanent teeth. Any other doctor might just made an easy dollar out of it.
I can only highly recommend him and his team.
Feb 11, 2020
He's a good orthodontist. Not mean like my previous orthodontist.
Jan 23, 2020
Jennings Orthodontics provides fabulous service! The staff is very friendly and knowledgeable. Dr.Jennings is awesome and just an all around cool guy! I would highly recommend Jennings Orthodontics!
Jan 09, 2020
Very kind and professional and I love how fun they make having braces .
Dec 20, 2019
A visit at this lovely facility is a very professional, efficient, and fun experience.
Dec 12, 2019
He and his staff are really good at being patient and understanding. He gave me a beautiful smile and I love his office (The Rock and Roll Hall of Fame of Houston). Thank you Dr Jennings for being a great doctor!
Dec 11, 2019
Dr. Jennings has bent over backwards getting my teeth aligned just right through a combination of braces and then Invisalign. I had a crossbite that needed to get fixed due to clenching my jaw at night and waking up with headaches. Having braces as an adult was not ideal, but my smile has been completely transformed due to his diligence. His staff is the sweetest around and every time I come into his office he and the ladies have taken care of me. You will not find a better orthodontist!
Dec 06, 2019
Professional and friendly staffs
Nov 22, 2019
Dr. Jennings did a fantastic job giving my son a beautiful smile! He always treated my son with kindness during his appointments. His staff are all so sweet. I never had any issue getting in or scheduling. Rock on Dr. Jennings, you're the best!
Nov 12, 2019
Good result of treatment. Friendly and efficient staff.
Oct 24, 2019
He knows is job very well I am so pleased with my smile. I actually referred my daughter and she's currently in invisalign and her teeth are coming a long very nicely. So this was a family affair. :-) If you want it done right this is the place to be, highly recommended it. Also a plus is not only is Dr Jennings awesome his staff is awesome too!
Oct 18, 2019
Very professional staff and office. Dr Jennings has a great personality and sense of humor. Made my visit wonderful The music and special coffee was so much fun.
Oct 17, 2019
I love that it does not feel like I am at a dental office. The staff is wonderful. The Doc is awesome or should I say rockin'!
I recommended Jennings Orthodontics to everyone!
Best investment ever!
Sep 25, 2019
Dr Jennings' office is fun and
my kids look forward to going! I also love to look at all the rock and roll memorabilia he has collected while I wait. Both kids have had great success with their outcomes and have beautiful smiles now!