Why I like
Jennings Orthodontics
13132 Memorial Drive
Houston, TX 77079
Get directions
281-497-7920
http://www.drjenningsortho.com
Houston Orthodontist Dr. Brad Jennings offers Invisalign and Damon Braces for kids and adults. Initial consultations are always complimentary, so call or stop by for a visit and let us give you the smile you've always wanted.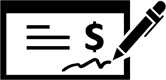 Read Reviews
Mar 05, 2021
Excellent care and friendly staff!
Feb 25, 2021
Great team, great office.
Feb 07, 2021
Professional team, courteous staff and great outcome! Love the fun ambiance too!
Feb 03, 2021
Dr. Jennings is a great orthodontist! All three of my kids got their braces here and my oldest just got his off yesterday. He was extremely happy and satisfied with his smile! My other two kids still have their braces on and their smiles are already so pretty. Dr. Jennings and the ladies are super welcoming and nice to the kids.
Jan 28, 2021
Dr. Jennings is the best orthodontist ever!! His attention to detail is on point, he has the latest technology and all the staff is wonderful. Highly recommend the office!!
Jan 20, 2021
Overall the friendliness of all the staff members.
Jan 14, 2021
Great, friendly staff and great environment. Dr. Jennings is very professional but cordial—great combination.
Jan 13, 2021
Fantastic care, expert knowledge, options for care, ease of appointment making, and very caring staff. Three years of braces with follow up appointments was easy and enjoyable with Dr. Jennings and his staff.
Jan 13, 2021
Fantastic care, ease of appointment making, and caring staff. I highly recommend Jennings Orthodontics for your family.
Jan 07, 2021
Visited a number of orthodontist before selecting Dr Jennings . Right from the outset the staff at reception through to meet Dr Jennings made it a super positive experience. I felt confident in the review of the work needed and the treatment plan was explained. Dr Jennings and his staff are all amazing, they lead with care and my daughter is very happy with the outcome. Thank you for everything you do.
Jan 06, 2021
I visited Dr. Jenning's office for an ortho consult after being recommended by my family who has had prior treatment with him. Upon entering the office, I was immediately drawn to the pieces of rock history laid throughout the rooms. It's unlike any other dental/ortho office i've ever been to! After initial x-rays and photos, I was greeted by him to discuss an ortho plan. I was fully appreciative of Dr. Jennings and his treatment coordinator Nicole who were honest in their recommendations. Instead of recommending an initial ortho treatment, Dr. Jennings suggested other alternative options for me to seek first, which I feel in of itself deserves me writing a review on. His integrity and willingness to help is why I am writing this review today :)
Dec 10, 2020
Dr. Jennings has a fun office, lots of music memorabilia, highly competent staff, they do a great job all around! And it's fast! Hands down, one of the top orthodontists in Houston!
Dec 03, 2020
Thorough and whitening kit!
Dec 01, 2020
Great service and care
Nov 17, 2020
He is amazing and my teeth are looking great
Nov 11, 2020
Doctor Jennings is an amazing doctor. He strives for perfection, and will definitely make your smile one to remember! I would recommend him to anyone and everyone.
Nov 10, 2020
Great atmosphere and decor. Hoping the end product is as good!
Nov 05, 2020
Friendly staff and the coolest ortho in Houston.
Jul 22, 2020
My daughter (Yoselinn) is in love With her amazing new smile!!!!! Her confidence is back and she can't stop smiling and showing her teeth! It was fast (little less than a year) painless and The best of all service we got from start to finish was great! We highly recommend Dr. Jennings