Why I like
RJ Orthodontics
6911 North FM 620, Suite A-200
Austin, TX 78732
Get directions
(512) 363-5792
http://rjorthodontics.com/
Welcome to RJ Orthodontics, your board certified Austin orthodontist serving the Steiner Ranch, River Place and nearby neighborhoods.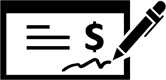 Read Reviews
Jun 28, 2018
RJ and his staff are so wonderful! Such an upbeat group. My husband needed to get braces and they have done such an amazing job that I have also decided to get braces. I recommend if anyone is looking to get braces for themselves or the kids, this is the place to get your smile on!
Feb 16, 2018
Dr. RJ and his staff are amazing! Very welcoming and accommodating. So glad we found him!
Feb 16, 2018
Dr. RJ's staff is very polite and professional, they know you by name. Good use of technology. Have never had a bad experience. Highly recommend.
Feb 16, 2018
RJ and staff are top notch! I simply can't put into words how wonderful this office is and how great the smile I have is. I had several consultations before finding RJ and RJ clearly stood out from the rest. And the work he does is perfection!
Feb 16, 2018
The office staff and Dr RJ were so friendly and professional. They explained everything in detail. I had intended to get a 2nd opinion after our visit but liked them so much, we decided to go ahead and start treatment that day.
Feb 16, 2018
Amazing caring staff! I would highly recommend Dr.Rj, he explained the process in a way that was easy to comprehend and understand. The staff is so helpful and friendly I would not want anyone else to be my orthodontist! An amazing office that is very nice, highly recommended.
May 03, 2017
They are like family everyone is wonderful, caring, and so willing to help!
Apr 20, 2017
He and his staff are amazing! They are so nice and all have a great attitude!
Apr 13, 2017
The entire staff at RJ Orthodontics has made our daughter's transfer from an out of state orthodontist easy and stress free. Dr. Jackson made sure to speak with our previous doctor before starting his treatment plan, explains the stages clearly to my daughter, and the front office staff has gone above and beyond welcoming us into the practice.