Why I like
RJ Orthodontics
6911 North FM 620, Suite A-200
Austin, TX 78732
Get directions
(512) 363-5792
http://rjorthodontics.com/
info@rjorthodontics.com
Welcome to RJ Orthodontics, your board certified Austin orthodontist serving the Steiner Ranch, River Place and nearby neighborhoods.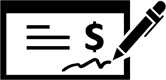 Read Reviews
Jan 10, 2023
5 star experience for sure. When I first came in I was nervous didn't know what to expect. Everyone at RJ Orthodontics was so friendly and worked with me and my needs to getting my teeth straightened. Now I got that 5 star smile because of them. Would highly recommend them. Thank you all!
Jan 03, 2023
Dr. Ensley and the entire staff are fantastic! Results are great! Appointment availability is always convenient and I never sat in the lobby for any extended amount of time. Staff is very knowledgeable and gets you taken care of and on with the rest of your day each and every time. HIGHLY recommend Dr. Ensley and his team for any orthodontic needs! ALL STAR TEAM!!!
Nov 21, 2022
Dr jackson is always very kind and patient. I have been going here since i was 9, and they are always nice. I would highly recommend them to any of my friends.
Nov 15, 2022
Staff is amazing!!!! Both my children were patients, so have been going to the office for years. The end results are perfect, but equally important is the kindness and attention to detail the entire staff puts into each patient at every step of the way. Thank you for helping my family look beautiful and feel great!
Nov 15, 2022
The whole staff is warming and welcoming. They truly care about the health of your teeth and the overall outcome!
Nov 15, 2022
The staff is some of the best here in Austin! If you are looking for a place to get any orthodontics work this is the place. They are extremely flexible with scheduling and always accommodating.
Nov 14, 2022
The team of RJ Orthodontics is great. They took excellent care of my kids and myself! Strongly recommend them!
Nov 01, 2022
RJ Orthodontist has been the most amazing orthodontist I've ever been too! They truly care for there patients and go above and beyond! Can't say enough amazing things! Would trust anyone else with my smile!
Oct 14, 2022
10/10 experience working with all the staff here. Erik was especially easy to work with and my teeth look great.
Oct 13, 2022
We have had a great experience with RJ Orthodontics! Everyone is positive and friendly, and they take the time to answer all my questions. My daughter enjoys her appointments. Would recommend!
Oct 06, 2022
Been a patient for almost 10 years and have only positive things to say.
Oct 04, 2022
Very personable and helpful staff.
Oct 04, 2022
Excellent staff, very personable and helpful.
Sep 30, 2022
I've been with RJ orthodontics for 3 years while being a travel nurse. I had braces for one year and then Invisalign for nearly 2 years. They helped me feel confident in my smile while also being flexible with my hectic schedule! During my 3 years I can't think of a single complaint. Above and beyond!
Sep 20, 2022
The RJ Orthodontics team has been awesome. From the consultation before braces to my braces removal, the doctors and reception team have been incredibly welcoming and thorough. I have wanted straight teeth for forever, and they made that happen in less than 18 months. Highly recommend them. I commuted from South Austin an hour to each appointment, and it was worth it. Just finished my treatment with Alyssa, who made the braces removal process a breeze. Very kind and professional team here. I am so happy with my experience.
Sep 15, 2022
RJ Orthodontics staff is friendly, professional and my kids actually enjoy going! We shopped 3 different orthodontics before we chose RJ and team. I highly recommend them!
Sep 10, 2022
RJ Orthodontics is amazing! My daughter just got her braces off and crazy as I sounds, she didn't want them off but as soon as she saw her smile… she was more exited then she thought she would be, could not stop grinning from ear to ear! I just received my Invisalign trays, my husband is next and my son after that! The will have your whole family's teeth on point! Did I mention EVERY staff member is the bomb! I've been to EVERY one so I know! Lol! They are 5 star for sure!!!!!
Sep 08, 2022
I love coming to The orthodontist ! The staff make it so worth it! Alyssa is my girl 🤩 she's so sweet and fun and have such amazing energy, Josh is the best super funny (probably a baller in his past life the way he can shoot the gloves and make it every time ⛹🏽‍♂️) . Ms.Bernice is so warm and welcoming! & Everyone there is just really cool they always do great work & make sure your comfortable and we always have fun! It's just amazing. With the right team you'll always win, and they are WINNING at RJ Orthodontics. I love coming here, I really would come here every week If i could no cap. 🫶🏽
Sep 03, 2022
Dr. Jim is awesome. We are so happy with the care and treatment my son is getting at RJ Orthodontics. I cannot say enough about the level of care my son receives, the friendliness of the professionals and their staff, and our overall experience. Thank you RJ orthodontics and Dr. Jim! Highly recommend to everyone!
Sep 02, 2022
No other place I would recommend! Excellent staff who does excellent work!