Why I like
RJ Orthodontics
6911 North FM 620, Suite A-200
Austin, TX 78732
Get directions
(512) 363-5792
http://rjorthodontics.com/
Welcome to RJ Orthodontics, your board certified Austin orthodontist serving the Steiner Ranch, River Place and nearby neighborhoods.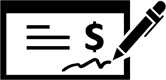 Read Reviews
May 06, 2021
Our experience with Dr RJs team was great! Always willing to go above and beyond for us and making sure to keep us safe. Thanks for all of your help!
Apr 27, 2021
I highly recommend RJ Orthodontics! Dr. Jackson and his entire staff are professional, kind, accommodating, and truly excel at what they do. We are so grateful for the excellent care we received throughout my son's orthodontic treatment. My son has an awesome smile thanks to RJ Orthodontics!
Apr 27, 2021
The best orthodontist ever!!! They have the most amazing staff and have helped me feel so much better about my smile. Thank you RJ Orthodontics!!
Mar 31, 2021
Dr. RJ and his team are the greatest in the whole wide world. They make you feel welcome and treat you with such great care. I was recommended to come here through my dentist. MELANIE IS #1.
Mar 28, 2021
I was always skeptical of doctors in general because so many of them suggest a procedure that I don't need. But this place was exact opposite. I met with Dr. Ensley for a consultation and he and his nurse was very thorough and made me feel very comfortable to discuss whatever discomfort I have. At the end I didn't need the braces again and he didn't charge me for his time.

Also I find the team of RJ and Dr.Ensley extremely organized that when I walked in for my appointment time they knew me by my name when it was my first time there. This is a true 5 Star place.
Mar 23, 2021
Our family is in the process of getting great smiles from the fantastic team at RJ Orthodontics. Very courteous and consistently excellent care. We are super-happy with the care we are getting.
Mar 04, 2021
Dr. RJ and his staff are very professional. Through out the treatment we got the best service ever, the staff are very friendly and answere phone call any time we needed to schedule an appointment or answer a questions. Dr. RJ clinic has the best flixable time for parents that worked very convenient for us. In addition,we got an amazing results with orthodontic, with best techniques Dr. RJ clinic has. We got a full, clear explanation about the next coming steps in treatment with helpful instructions to follow. My son always looks forward to his next visit because he is happy with the results he gets between each visit, and noticing for the improvement of his dental condition made him very happy, and he began to show his smile more than before. The encouragement and support that he is getting from Dr. RJ and his staff helped my son to stay committed to follow the instructions, which make it easier for me too as a mom.
I want to mention that if you don't live close to the clinic area that shouldn't be a problem at all, the flixabilty in scheduling, plus the care and the best services Dr. RJ clinic provides will make your visits easy and suitable for your time.
Jan 13, 2021
RJ Orthodontics is great! Dr. RJ and his staff are very professional, organized, considerate, and so nice! We have had a great experience. Thank you so much!! And special thanks to Melanie and Rachel!!! :)
Nov 20, 2020
Wonderful office and staff. Dr. RJ has GREAT people working for him. Very grateful for everything they have done to provide excellent service for me.
Oct 23, 2020
The team here is amazing! They've been super accommodating, and they're always friendly and professional. I highly recommend RJ Orthodontics to anyone!
Oct 19, 2020
Dr. RJ and his staff are amazing! I got Invisalign during my pregnancy and everyone was wonderful and caring during the whole process. Highly recommend them!
Oct 05, 2020
Dr.Rj always made sure i was comfortable and happy whenever i was in his office! Great staff and great Ortho would highly recommend!!
Sep 08, 2020
Dr Rj and his team are amazing. Myself and my daughter have gone through treatment and couldn't be happier. My daughter is always so comfortable coming in for her appointment and greeted with smiles.
Sep 04, 2020
We've had a great experience with RJ Orthodontics! Even during COVID restrictions, they have remained professional and efficient - all the while making sure his patients feel safe and taken care of!
Aug 28, 2020
I love Rj Orthodontics they are so professional, organized, and Kind. I get such good vibes and they treat you with such good service. This was one of my best experiences with an orthodontist!!!
Aug 28, 2020
My daughter and I both have had Invisalign through RJ and had a great experience
Aug 17, 2020
Rachel and Carly were so kind and welcoming, the clinic is spotless and they follow all the necessary Covid procederes. It's a great choice for people that suffer from dental anxiety. RJ is very lovely, he patiently went over all the option I have, a lil pricier than others but still a good experience.
Aug 11, 2020
Dr RJ treaded both my daughters and they just love him.
They are always welcoming and very professional!
Jul 21, 2020
Dr. RJ is awesome. The staff there was so nice and friendly. My friends always complained about how much their braces hurt with other orthodontist. Mine never hurt because the process there was so easy and fast. I highly recommend RJ orthodontist.
Jul 09, 2020
Dr.RJ and his staff are always so awesome! I would highly recommend this office.