Why I like
RJ Orthodontics
6911 North FM 620, Suite A-200
Austin, TX 78732
Get directions
(512) 363-5792
http://rjorthodontics.com/
Welcome to RJ Orthodontics, your board certified Austin orthodontist serving the Steiner Ranch, River Place and nearby neighborhoods.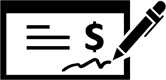 Read Reviews
Nov 20, 2020
Wonderful office and staff. Dr. RJ has GREAT people working for him. Very grateful for everything they have done to provide excellent service for me.
Oct 23, 2020
The team here is amazing! They've been super accommodating, and they're always friendly and professional. I highly recommend RJ Orthodontics to anyone!
Oct 19, 2020
Dr. RJ and his staff are amazing! I got Invisalign during my pregnancy and everyone was wonderful and caring during the whole process. Highly recommend them!
Oct 05, 2020
Dr.Rj always made sure i was comfortable and happy whenever i was in his office! Great staff and great Ortho would highly recommend!!
Sep 08, 2020
Dr Rj and his team are amazing. Myself and my daughter have gone through treatment and couldn't be happier. My daughter is always so comfortable coming in for her appointment and greeted with smiles.
Sep 04, 2020
We've had a great experience with RJ Orthodontics! Even during COVID restrictions, they have remained professional and efficient - all the while making sure his patients feel safe and taken care of!
Aug 28, 2020
I love Rj Orthodontics they are so professional, organized, and Kind. I get such good vibes and they treat you with such good service. This was one of my best experiences with an orthodontist!!!
Aug 28, 2020
My daughter and I both have had Invisalign through RJ and had a great experience
Aug 17, 2020
Rachel and Carly were so kind and welcoming, the clinic is spotless and they follow all the necessary Covid procederes. It's a great choice for people that suffer from dental anxiety. RJ is very lovely, he patiently went over all the option I have, a lil pricier than others but still a good experience.
Aug 11, 2020
Dr RJ treaded both my daughters and they just love him.
They are always welcoming and very professional!
Jul 21, 2020
Dr. RJ is awesome. The staff there was so nice and friendly. My friends always complained about how much their braces hurt with other orthodontist. Mine never hurt because the process there was so easy and fast. I highly recommend RJ orthodontist.
Jul 09, 2020
Dr.RJ and his staff are always so awesome! I would highly recommend this office.
Jul 07, 2020
Dr RJ & his staff are wonderful to work with & interact with. They are always cheerful & engaging. Dr RJ is awesome at his job & making a treatment plan that is easy to follow. I highly recommend him & his practice.
May 23, 2020
Great experience with RJ Orthodontics for our first visit. We'll continue to go there with our kids!
May 21, 2020
Throughout my Invisalign treatment period, I visited two of the RJ Orthodontics office locations. I found the staff at both the Four Points and the Cedar Park locations to be professional, courteous, and efficient. My treatment was successful and I am very happy with the results as well as the follow-up care I have received to date.
Mar 11, 2020
Wow! The entire experience (quality of work, staff, physical office, equipment, billing) is PHENOMENAL! The whole RJ team is fantastic. Cannot recommend them highly enough. They are professional, polished, punctual, friendly, helpful, the office is clean and bright, what more can I say? You're selling yourself short if you don't give RJ a chance at your business. They do fantastic work, make you feel at home, have excellent customer satisfaction, make retainers right in the office, etc. 10 stars!!!
Mar 02, 2020
We love RJ Orthodontics! Every single person on their staff is friendly, knowledgeable and professional! We highly recommend them ??
Feb 18, 2020
Great staff, and a great Ortho!!! I highly recommend Dr. RJ and the RJ Orthodontics team!
Jan 31, 2020
Our son had a pretty bad underbite with overcrowding...and a HUGE fear of permanent expanders. He's always been a very picky eater and sensitive to textures. We were extremely worried that a permanent (top & bottom) 6-9 month expander would be too much for him to deal with. After our previous ortho told us "absolutely not" on a removable expander - we almost caved! Luckily, we won a GC through a silent auction and found Dr. RJ. What a relief! He gave us exactly what we wanted and our son was thrilled! His underbite is almost completely gone and we have not had to worry about the restraints of a permanent expander. Our son also does acting so being able to remove the expanders so he doesn't slur is a HUGE bonus :)
Jan 31, 2020
Dr. RJ Jackson is the best orthodontist in Austin, TX, hands down!!! Trust me, I'm a sixth-generation Austinite, and I know these things;)! My three boys, and I, love his practice and all the people who work there! Upon entry, we are greeted by name with smiles, and such positivity, that immediately puts everyone at ease. The warmth, joy, and incredible smiles coming from all who work there, confirms that each of us, are certainly in the right place, to find our perfect smile. Truly within the walls of this practice you will find listening ears, true knowledge of skill, high-tech equipment, varieties of treatments, ease of paperwork, superior communication of processes, gentle hands, and caring hearts, leading you down the path to perfection of your ultimate, smile goals. This place is a rare gem in here in Austin. So, please check them out. You won't be disappointed, I promise!!!