Why I like
Houston Dentists at Post Oak
1330 Post Oak Blvd #1300
Houston, TX 77056
Get directions
713-255-1029
https://www.houstondentistsatpostoak.com/
Concierge@HoustonDentistsatPostOak.com
Complete Dental Care for Houston Uptown Residents and Office Workers

From preventative care to advanced smile restoration, all our services are located under one roof. Enjoy a relaxing environment, optional sedation, and professional dental care in the Houston Galleria area.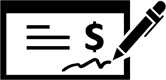 Read Reviews
Aug 28, 2019
Excellent, great freindly helpful staff. Always tentative to my needs! Easy to make appointments. Best in town. Plus they give out fantastic sunglasses😁
Aug 27, 2019
Great location, no parking hassle, and modern clean look. The best thing though is all the awesome staff members, each one with an award winning smile.
Aug 16, 2019
I have never been a huge fan of going to the dentist but my experience at Houston Dentists has completely changed my view. Clean facilities, great patient care, incredibly knowledgeable and friendly staff.
Aug 12, 2019
Had my first visit today and was really impressed by the team. The attention to detail, thoroughness, kindness and professionalism was greater than I anticipated. My dental hygienist, Deissy, asked me very detailed questions to understand my dental history. What was most impressive to me was how transparent Dr. Pigneri was in showing me all of my x-rays and explaining areas where he had concern. It gives me alot of trust and confidence in Dr Pigneri and how he manages his practice. Thank you Dr. Pigneri, Deissy, and Daniell for providing a really great experience for me.
Jul 28, 2019
My family is so grateful for the team of doctors at this dentistry. RDAs- Ashley, Alyssa, Dorcus, Deissy and Daniell with leading doctors Akers, Barras and Pigneri are all highly skilled in their field and always strive to provide good care and support whether we have needed a particular treatment for fillings or root canals etc. or general hygiene. They make sure we keep smiling!
Jul 26, 2019
Highly recommend Houston Dentists at Post Oak. The staff is extremely polite and make me feel comfortable before having my teeth worked on each visit. Dr. Pigneri is thorough and takes his time making to understand my teeth concerns and to address them. Plus the view from the office overlooking Uptown Houston is beautiful!
Jul 25, 2019
Always accommodating. Great dentist(s) and staff.
Jul 22, 2019
Simply the best!
Jul 21, 2019
Office is so accommodating to the patients and their special needs. Dentists are very professional and caring.
Jul 20, 2019
Excellent service! Daisy was able to clean my teeth to perfection with absolutely NO PAIN or discomfort. Wow!!! I am no longer afraid to go to the dentist!
Jul 17, 2019
Very friendly staff!!
Jul 11, 2019
I have TMJ problems, alone with other issues, the best SERVICES, I have ever received in my Life concerning my Oral health 5 🌟, THANK YOU AGAIN
Jul 08, 2019
My appointment went smoothly. The office staff was so polite and on time. They went over every detail and made sure I was comfortable the entire time. Thanks Dr. Pigneri!
Jun 13, 2019
Everyone is so professional and available at all times. Dr. Pigneri has been able to handle all my dental problems with minimal discomfort. All the staff and doctor assistants make going to the dentist a more pleasant experience. My husband and I would highly recommend the Houston Dentist at PostvOak anytime.
Jun 13, 2019
As always, another pleasant experience getting my teeth cleaned.
Jun 12, 2019
Very friendly staff! I really don't like going to the dentist but they make me feel comfortable!😁
Jun 11, 2019
I had my first visit with Houston Dentists at Post Oak yesterday and I was very impressed. Everyone was friendly, efficient and very knowledgeable. They are conveniently located in the building I work in and I have already recommended them to several of my friends at work.
Jun 06, 2019
Love these guys! Everyone has such great attitudes and I'm always made to feel like a very special patient. I love, love, love Dr Pigneri!
Jun 06, 2019
High quality dental care in a comfortable, relaxed setting.
Jun 05, 2019
Deissy has the hands of an angel. My cleaning was done so gently but thoroughly. Both Deissy and Dr. Pigneri were very communicative and let me know exactly what was going on. I can't wait until my next cleaning!