Why I like
Houston Dentists at Post Oak
1330 Post Oak Blvd #1300
Houston, TX 77056
Get directions
713-255-1029
https://www.houstondentistsatpostoak.com/
Concierge@HoustonDentistsatPostOak.com
Complete Dental Care for Houston Uptown Residents and Office Workers

From preventative care to advanced smile restoration, all our services are located under one roof. Enjoy a relaxing environment, optional sedation, and professional care in the Houston Galleria area.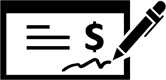 Read Reviews
Feb 19, 2019
Very professional and personable. My Dental Assistant was great! And I don't think I can say enough about Dr Pigneri... Fabulous!!
Feb 14, 2019
Skilled and pleasant staff, effective and comfortable treatment and a calm and modern environment.
Feb 13, 2019
Very professional accommodating and caring
Feb 12, 2019
Dr. Barras is calming. Totally painless experience. Assistants are patient and kind.
Feb 11, 2019
Very thoughtful and mindful of working with my sensitivity.
Jan 23, 2019
Dr Barras and his entire staff are great. If you suffer from TMJ and related issues he has the expertise and equipment to help. I am so pleased with the care they provide.
Jan 22, 2019

Professional group of happy staff all doing their jobs well!
Jan 17, 2019
Excellent service!
Jan 13, 2019

I love all of the awsome staff they do a very great job. I had a crown break over the holidays and they got me in right away.
Dr.Barras and Dr. Pigneri worked together to get me quickly fixed up. Will be forever grateful for them and their team!

Jan 09, 2019
Calm, Profeasional, painfree and they truly care about the patient.
Jan 08, 2019
Great friendly people
Jan 07, 2019
I have been with Houston Dentist at Post Oak since 2010
Dec 17, 2018
They are the absolute BEST!
Dec 13, 2018
I love it! The view, the staff, and the sparkling water are all incredible!
Dec 06, 2018
Very patient, thorough and personalized service. Highly recommend
Nov 28, 2018
Experts; professional; great "atmosphere;" pleasant!
Nov 26, 2018
Staff is the best!
Nov 21, 2018
Dr Pigneri and his team made me comfortable this morning when they fixed a cavity. I have now found a dentist in Dr. Pigneri that does quality work and makes all efforts towards making his patients comfortable. Thank you Dr. Pigneri and team!
Nov 19, 2018
It is truly personalized service. Obviously, everyone has different dental needs, but they are so knowledgeable and I have great confidence in them. The office staff is great and they treat you like we all want to be treated.
Nov 13, 2018
The office is very clean and the staff are very nice, caring , and professional. There is never a long wait so I am in and out in no time!