Why I like
Houston Dentists at Post Oak
1330 Post Oak Blvd #1300
Houston, TX 77056
Get directions
713-255-1029
https://www.houstondentistsatpostoak.com/
Concierge@HoustonDentistsatPostOak.com
Complete Dental Care for Houston Uptown Residents and Office Workers

From preventative care to advanced smile restoration, all our services are located under one roof. Enjoy a relaxing environment, optional sedation, and professional dental care in the Houston Galleria area.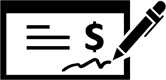 Read Reviews
May 08, 2019
Good service
May 01, 2019
Absolutely the best!!
May 01, 2019
Ashley is a delight of my day.
Apr 23, 2019
When you drive up the building feels nice, free and easy parking and easy to find office. You walk in the office and it feels modern, clean, up to date, water, coffee, chapstick- little touches are noticed. Awesome, friendly, knowledgeable staff! Felt easy, new software and technology, love the spa like hand treatment, chapstick put on your lips, numbing gel and feedback and tips given. Awesome dentists, fun music and nice views of the city. I will recommend to friends. Keep up the great work. Thank you!
Apr 17, 2019
The staff is very sweet and knowledgeable.
Apr 17, 2019
Great service . Daisy does excellent work.
Apr 15, 2019
They are the absolute best people!!
Apr 09, 2019
The staff at Houston Dentists at Post Oak are so incredibly welcoming. They take the time to chat and educate on dental health, and they make you feel like more than a patient there. They are very kind and patient with all my concerns and needs, addressing questions and details with a very friendly and professional bedside manner. The office itself is so nice and clean and has a beautiful view of the city scape while you sit in the exam chair. The most important thing is that they make you feel comfortable and at ease before, during and after an exam or procedure. I would definitely recommend this practice for dental care!
Apr 08, 2019
Best office ,great job
Apr 01, 2019
Staff is so awesome and always so kind!! I'm always comfortable coming to the office.
Mar 26, 2019
Very professional and clean environment.
Everyone is extremely nice and helpful.
Mar 18, 2019
I haven't been to a dentist in well over 9 years and was expecting it to be as painful as I remembered. Dr Pigneri was very knowledgeable on my mouth and you could tell he has much experience. I enjoyed the whole experience from the music selection to the actual cleaning, to hardly waiting in the waiting room. I came an hour early and they accommodated me earlier. I wouldn't recommend anyone else.
Feb 27, 2019
My Hygenist is the best! High standards of service.
Feb 19, 2019
Very professional and personable. My Dental Assistant was great! And I don't think I can say enough about Dr Pigneri... Fabulous!!
Feb 14, 2019
Skilled and pleasant staff, effective and comfortable treatment and a calm and modern environment.
Feb 13, 2019
Very professional accommodating and caring
Feb 12, 2019
Dr. Barras is calming. Totally painless experience. Assistants are patient and kind.
Feb 11, 2019
Very thoughtful and mindful of working with my sensitivity.
Jan 23, 2019
Dr Barras and his entire staff are great. If you suffer from TMJ and related issues he has the expertise and equipment to help. I am so pleased with the care they provide.
Jan 22, 2019

Professional group of happy staff all doing their jobs well!