Why I like
Houston Dentists at Post Oak
1330 Post Oak Blvd #1300
Houston, TX 77056
Get directions
713-255-1029
https://www.houstondentistsatpostoak.com/
Concierge@HoustonDentistsatPostOak.com
Complete Dental Care for Houston Uptown Residents and Office Workers

From preventative care to advanced smile restoration, all our services are located under one roof. Enjoy a relaxing environment, optional sedation, and professional dental care in the Houston Galleria area.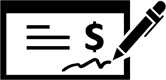 Read Reviews
Aug 03, 2020
I always have a great visit at Houston Dentists at Post Oak. The office is immaculate, the staff is extremely friendly and helpful and Dr Pigneri is very thorough and extremely nice and patient. 5 stars!
Jul 23, 2020
Everything was extremely professional from the moment I walked in. Very clean and modern. The hygienists and assistants were great and explain everything they are doing and very easy to talk to and GENTLE. They made me very comfortable and have all the goods (tv, etc.) Dr. Pigneri made me very comfortable and was very cheery and friendly. I hated going to the dentist, but I actually am not dreading it anymore! They also are very upfront with all costs with you and don't put any pressure on you to do any unnecessary work as I have had with past dentists. Would highly recommend. Bonus is the view out of the windows!!
Jul 19, 2020
Fine experience - Diessy did a good job on hygiene and Dr. Pigneri did a fine job of examining me.
Jul 18, 2020
Dr. Pigneri and Daisy the hygienist are great! Can't say enough good things about this office as a whole :) plus I have a handful of family members that trust this office with their teeth too - we ALL LOVE IT!
Jul 10, 2020
Everybody is very nice and professional! Super clean environment very trustworthy with information! They gave me a nice warm welcoming! recommend them to everyone!
Jun 25, 2020
I am very happy with my treatment at Houston Dentists on Post Oak . Doctors and Staff all very friendly ,polite and very careful during treatment.
Jun 18, 2020
Deissy did a great job of my prophy today!!! Thank you!!!
Jun 18, 2020
One of the top dental experiences of my life. Great views, very friendly staff and Dr. P and his staff are extremely competent and have good attention to detail. They ensured that my comfort was their primary concern In every situation and because of that I look forward to my next dental appointment (never thought I'd find myself saying that!)
Jun 11, 2020
Best dentist experience in my entire life. Quick scheduling. Simple parking. Beautiful office on the 13th floor of an impressive building. The staff are a collection of professional, friendly, bright, clean, confident and warm people. The dental work I had done to bond a broken tooth was exceptional.
Jun 03, 2020
First time there as a new patient, let me tell you, this place is top notch! Everyone was friendly and very nice. The office was clean and inviting, I could have thrown my feet up and taken a nap (#Tranquil). The dental hygienist Deissy, was very thorough, calming, knowledgeable, and personable. Dr Pigneri is a straight shooter. He knows his stuff, and he's looking out for your best interest. In my past experiences, dentists are either disinterested/unenthused, want to get you in and out quickly, and/or try to "up-sale" you into something or a procedure you don't necessarily need.

I would strongly recommend this dental practice to all of my friends and family.

Check them out!!
May 31, 2020
Always a pleasure visiting Houston Dentists at Post Oak. I've been a patient of Dr.Barras for over 15 years and wouldn't change a thing.
May 21, 2020
My appointment on 05-20-20 was only a cleaning. my rating is 5, AWESOME!!
May 19, 2020
Great Job by Dr. Pigneri and his staff. I had need for a crown on one of my wisdom teeth. The whole process went smoothly. Everything was explained clearly, and I was made very comfortable. It's great that my crown is made during a short wait. Dr. Pigneri and his very capable assistant Carlie were very patient as they adjusted my new crown for a perfect fit. After the novacaine wore off, it felt perfectly normal with no pain. If you need a crown or other services, make an appointment with Dr. Pigneri.
May 16, 2020
I love everything about this office! It is extremely clean, nice and I like that the hygienists have their own separate cubicles. I just had my visit with Deissy and she was extremely sweet and careful while doing my cleaning. I also love the fact that they have a TMJ specialist and an oral surgeon in that office. No going over here or over there to get teeth removed. I found this office via Google search reviews. It had 5 stars and they are well deserved.
Feb 22, 2020
Amazing treatment from the moment you walk through the door! Everyone at the office is so welcoming and takes great care of the patients. Dr. Pigneri is very thorough and explains all parts of the appointment and treatment in detail! I highly recommend this practice!
Feb 01, 2020
Very great experience, Dr. Barras was very informative and educational!

Thank you!
Jan 31, 2020
Dr. Pigneri, Dr. Barras and staff, very attentive and caring. Have been going to them for years, always a great experience. Highly recommended.
Jan 30, 2020
Excellent, great freindly helpful staff. Always tentative to my needs! Easy to make appointments. Best in town. Plus they give out fantastic sunglasses?
Jan 27, 2020
Dr. Pigneri recently did some work on my teeth and they turned out better than I hoped. He and Dr. Barras and all the people that work in this office are so friendly and make my least favorite thing (going to the dentist) pleasant. Highly recommended.
Jan 22, 2020
The most thorough dental appointment I've ever had! I actually felt taken care of and that my dental health is in great hands. I don't agree with the need to wear Invisalign braces since I wore my retainer everyday since 2005. But apart from that I believe this is a great comprehensive dental clinic.