Why I like
Houston Dentists at Post Oak
1330 Post Oak Blvd #1300
Houston, TX 77056
Get directions
713-255-1029
https://www.houstondentistsatpostoak.com/
Concierge@HoustonDentistsatPostOak.com
Complete Dental Care for Houston Uptown Residents and Office Workers

From preventative care to advanced smile restoration, all our services are located under one roof. Enjoy a relaxing environment, optional sedation, and professional care in the Houston Galleria area.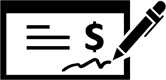 Read Reviews
Dec 13, 2018
I love it! The view, the staff, and the sparkling water are all incredible!
Dec 06, 2018
Very patient, thorough and personalized service. Highly recommend
Nov 28, 2018
Experts; professional; great "atmosphere;" pleasant!
Nov 26, 2018
Staff is the best!
Nov 21, 2018
Dr Pigneri and his team made me comfortable this morning when they fixed a cavity. I have now found a dentist in Dr. Pigneri that does quality work and makes all efforts towards making his patients comfortable. Thank you Dr. Pigneri and team!
Nov 19, 2018
It is truly personalized service. Obviously, everyone has different dental needs, but they are so knowledgeable and I have great confidence in them. The office staff is great and they treat you like we all want to be treated.
Nov 13, 2018
The office is very clean and the staff are very nice, caring , and professional. There is never a long wait so I am in and out in no time!
Nov 07, 2018
Welcoming experience. Attentive to detail. Professional. Convenient.
Nov 07, 2018
Fast, clean, caring staff and Drs.
Nov 05, 2018
Very friendly and prompt and professional
Nov 01, 2018
Dr. Akers is a great periodontist. She is wonderful, takes her time and explains every procedure well. She's so warm and personable. She's the best!
Nov 01, 2018
By far the BEST and most friendly staff Ive dealt with in a doctor's office. Dr Barras and Dr Pigneri are great as well, I have seen by both of them with nothing but positive results to report.
I definitely recommend this practice to my family and friends.
Oct 31, 2018
Wonderful staff. Personalized service. Excellent high quality care.
Oct 29, 2018
I love walking in and seeing Danielle! She is the best and has a smile on her face every time I walk in! Ashley is a great hygienist and always makes me feel comfortable. A great staff!!
Oct 27, 2018
I had a bad experience with a previous dentist I came here to try and get a second opinion and they've done everything they can to help !
Oct 26, 2018
The staff is very professional and they treat me like family. I feel very relaxed and comfortable because they are more than capable to complete the various tasks at hand.
Oct 22, 2018
Very friendly staff! I really don't like going to the dentist but they make me feel comfortable.
Oct 19, 2018
You did wonderful as usual and went the extra step to get me complete information (including insurance payments) for my additional procedures. Well done!!!