Why I like
Heather M. Wilmore, DDS
7500 San Felipe St #900
Houston, TX 77063
Get directions
(713) 266-4222
http://www.drwilmore.com
Houston Cosmetic Dentist, Dr. Heather Wilmore and her team believe that patients come first, and our actions show it! We've created an inviting, relaxing ambiance in our Houston, Texas dental office to welcome you and make you feel at home. We use state-of-the-art technology and contemporary procedures to make dental visits a joy. Explore our general dentistry, cosmetic dentistry, and restorative dentistry services. Dr. Wilmore is one of the Top Invisalign providers in Houston. During your appointment, Dr. Wilmore and her team will dedicate their time to carefully listen and learn about your dental health needs, concerns, and desires to ensure your overall satisfaction.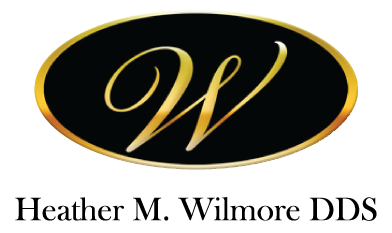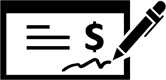 Read Reviews
Jan 15, 2019
My son with disabilities used to HATE going to the dentist. He said he didn't mind having his teeth cleaned and wanted to come back here every time.
Jan 14, 2019
Friendly and knowledgeable staff!I appreciate the time they all take to explain things about my visit and care.
Jan 05, 2019
Great care from the whole staff......Thanks for getting me in asap and taking care of my dental needs.....Very relaxed and comfortable experience.
Jan 04, 2019
Very personable and genuinely cares
Jan 04, 2019
Confidence in the professionalism and the consistently courteous staff.
Jan 03, 2019
Robin was extremely considerate of my gag reflex and very informative. Dr. Wilmore was thorough, and more importantly, both kind and enjoyable to someone who really doesn't like sitting in a dentist's chair!!
Dec 22, 2018
My hygienist Shelita is awesome! Very friendly and thorough. Dr. Wilmore is amazing and she is always willing to go the extra mile to make her patients happy!
Dec 20, 2018
Caring, "no pain" service and modern equipment.
Dec 19, 2018
Because she is amazing and the staff is wonderful!
Dec 12, 2018
I have been coming to Dr. Wilmore for almost 10 years and she has always been a gem. However, my latest experience proved how dedicated she is to her patients. I broke a tooth last night, and called her around 10 pm. Not only did she answer, but she made provisions for me to come into the office as soon as I could this morning and fixed me right up! She is very professional, uses the latest dental technologies, and has a pleasant demeanor. She is wonderful, as is her staff!
Dec 11, 2018
She's hot and doesn't BS you about your dental needs. She stands by her word.
Dec 06, 2018
Quick and efficient!
Dec 05, 2018
Wonderful environment; professional and experienced people; pain free dentistry! Best dentist in Houston!
Dec 04, 2018
Excellent experience with Dr. Wilmore and her entire staff.
Nov 29, 2018
Warm knowledgeable and very well qualufied.
Nov 28, 2018
I love coming to Dr. Wilmore because I feel so comfortable and the dental experience is painless!!
Nov 14, 2018
Friendly and efficient! Thank you!
Nov 13, 2018
The staff is amazing, got in right at my appointment time and procedure went great!
Nov 13, 2018
Staff is friendly and knows patients. Great work, fast , friendly.
Nov 08, 2018
Everyone was so nice and understanding. We got caught up in traffic so we were 15 mins late and they still accommodated us. Dr Chen did a great job with the sedition and Dr Wilmore did a great job on her teeth cleaning. It was our first time but definitely not our last.