Why I like
Heather M. Wilmore, DDS
7500 San Felipe St #900
Houston, TX 77063
Get directions
(713) 266-4222
http://www.drwilmore.com
Houston Cosmetic Dentist, Dr. Heather Wilmore and her team believe that patients come first, and our actions show it! We've created an inviting, relaxing ambiance in our Houston, Texas dental office to welcome you and make you feel at home. We use state-of-the-art technology and contemporary procedures to make dental visits a joy. Explore our general dentistry, cosmetic dentistry, and restorative dentistry services. Dr. Wilmore is one of the Top Invisalign providers in Houston. During your appointment, Dr. Wilmore and her team will dedicate their time to carefully listen and learn about your dental health needs, concerns, and desires to ensure your overall satisfaction.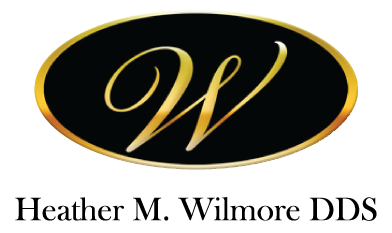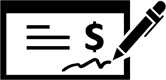 Read Reviews
May 22, 2019
Free wine bar, although it tasted caffeinated...idk why it's in such small cup portions and filtered through a Keurig machine
May 14, 2019
I love all of you. Very comfortable and a great experience. Thank you
May 11, 2019
Friendly staff. Good service. Good price, no oversell.
May 10, 2019
Everyone is so friendly! Also quick in and out
May 07, 2019
The people are great. Everybody is happy to see me and take good care of me. My questions are answered and my concerns are addressed.
May 02, 2019
Good Suggestions for maintaining your Health
Apr 29, 2019
I've been a patient for 8 years. The customer service is top notch. In addition, Dr. Wilmore is a professional who takes time to explain your options. The entire staff is is all about providing great service.
Apr 20, 2019
Great Dentist with equally wonderful Staff who run the office. Its no fun going to the dentist as we all know but the personality of Dr. Wilmore and her staff make it a pleasant experience. Keep up the good work!
Apr 05, 2019
Friendly staff and insurance is accepted
Apr 02, 2019
Very friendly office.
Mar 27, 2019
I really enjoyed my visit with the doctor I was scared at first and she made me feel comfortable while she worked on me look forward for her to fix the rest of my teeth
Mar 21, 2019
The dentist and all of the staff are always professional, polite and prompt during my visit.
Great customer service!
Mar 20, 2019
I love Dr Wilmore and her staff! They always go above and beyond what any other Dentists office would do. I've recently moved out of the city, but I still use Dr Wilmore as my dentist, even though it's an hours drive. That's how good she is! Wouldn't go anywhere else!
Mar 14, 2019
Good service, capable Dentist and very close to home.
Mar 12, 2019
Nice staff. Great dentist. Clean office
Mar 07, 2019
Dental hygienist was extremely nice and effective with cleaning and x-rays. Doctor Wilmore was personable and answered any questions I had regarding dental care.
Feb 28, 2019
Dr. Wilmore was great! She was so patient during my tooth pulling procedure and made me feel super comfortable. 10/10 would recommend!
Feb 28, 2019
Pleasant atmosphere and wonderful ladies in the office. They are always welcoming and sweet.

The dental hygienist is wonderful!
Feb 27, 2019
I live going to Dr. Wilmore's office. I've been going since 2015 and had never had a bad experience. My dental health has been maintained perfectly. The staff is kind and respectful and there is no waiting time.
I also love going there because it provides such a relaxing environment. Every room has a stunning Houston view from the 9th floor and they just recently added TV screens with Netflix right next to the dentist lamp so that can watch during your visit.
Feb 27, 2019
Very friendly. Relaxed.
She makes going to the dentist a non-event!