Why I like
Heather M. Wilmore, DDS
7500 San Felipe St #900
Houston, TX 77063
Get directions
(713) 266-4222
http://www.drwilmore.com
Houston Cosmetic Dentist, Dr. Heather Wilmore and her team believe that patients come first, and our actions show it! We've created an inviting, relaxing ambiance in our Houston, Texas dental office to welcome you and make you feel at home. We use state-of-the-art technology and contemporary procedures to make dental visits a joy. Explore our general dentistry, cosmetic dentistry, and restorative dentistry services. Dr. Wilmore is one of the Top Invisalign providers in Houston. During your appointment, Dr. Wilmore and her team will dedicate their time to carefully listen and learn about your dental health needs, concerns, and desires to ensure your overall satisfaction.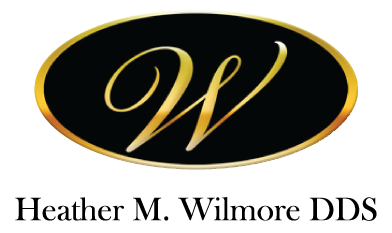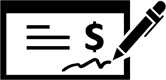 Read Reviews
Jan 15, 2020
The people are nice professional and so caring the care they give is amazing omg and when you leave there I have my smile back
Jan 11, 2020
Dr Wilmore is always on time and she is very professional. Dr Wilmore and her staff is friendly. The one thing that touch my heart is she has a special needs day.. I neve known a dentist office to have a special needs day. As a person with a disability this makes my heart over flow with joy
Jan 09, 2020
Great dentist and staff.
Jan 03, 2020
Good bedside manner and quick cleaning :)
Dec 12, 2019
It's fun. Everyone is nice there. It feels like family!!

Dec 12, 2019
Friendly staff and nice environment.
Dec 04, 2019
The hospitality is awesome. Very friendly and courteous. Take theirs business seriously and does an excellent job.
Nov 23, 2019
Very professional and knowledgeable.
Nov 12, 2019
Everything was great from the beginning. I set up my appointment via email, location is great, very little wait in the waiting room, dental hygienist was kind and knowledgeable, Dr. Wilmore herself was prompt and to the point. I felt very happy afterwards. Looking forward to my next appointment.
Nov 01, 2019
Great Service and worth a 5 star!
Oct 30, 2019
Dr. Wilmore and her staff are wonderful!
Oct 19, 2019
Absolutely a wonderful experience. I am not a fan of visiting the dentist but the staff were so hospitable and professional that I felt immediately comfortable. I believe I've found my new dentist!!! Thank you. Will see you soon.
Oct 10, 2019
I have to be honest. It was the best experience I have ever had at a dentist office. The dentist Ms. Heather Wilmore and her assistant actually cared about me.
Oct 09, 2019
Excellent service. Very kind and caring staff.
Oct 09, 2019
She does A Great Job I m Very Happy
Oct 04, 2019
My rating is 4 because no one likes to go to the dentist.
The good new is: every staff member provides outstanding customer service coupled with great interpersonal skills. Dr. Wilmore is very detailed! The office atmosphere is relaxing and welcoming.
Oct 03, 2019
The staff goes beyond expectations, to schedule, assist and welcome patients.
Oct 03, 2019
Dr. Wilmore is absolutely wonderful. I started seeing her for Invisalign, which was an easy, painless process. She had ample availability for Invisalign appointments and never seemed rushed when I saw her, even on her busiest days. She takes time to get to know you, your needs and build a relationship with you. Her staff is very nice and very flexible with scheduling. Her office is gorgeous with a stunning view from every chair, and she uses the most advanced dental technology for everything she does. I highly recommend Dr. Wilmore!
Oct 03, 2019
Everyone is always cheerful, friendly and polite.