Why I like
Heather M. Wilmore, DDS
7500 San Felipe St #900
Houston, TX 77063
Get directions
(713) 266-4222
http://www.drwilmore.com
Houston Cosmetic Dentist, Dr. Heather Wilmore and her team believe that patients come first, and our actions show it! We've created an inviting, relaxing ambiance in our Houston, Texas dental office to welcome you and make you feel at home. We use state-of-the-art technology and contemporary procedures to make dental visits a joy. Explore our general dentistry, cosmetic dentistry, and restorative dentistry services. Dr. Wilmore is one of the Top Invisalign providers in Houston. During your appointment, Dr. Wilmore and her team will dedicate their time to carefully listen and learn about your dental health needs, concerns, and desires to ensure your overall satisfaction.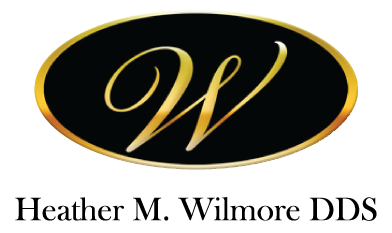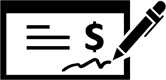 Read Reviews
Nov 14, 2018
Friendly and efficient! Thank you!
Nov 13, 2018
The staff is amazing, got in right at my appointment time and procedure went great!
Nov 13, 2018
Staff is friendly and knows patients. Great work, fast , friendly.
Nov 08, 2018
Everyone was so nice and understanding. We got caught up in traffic so we were 15 mins late and they still accommodated us. Dr Chen did a great job with the sedition and Dr Wilmore did a great job on her teeth cleaning. It was our first time but definitely not our last.
Nov 02, 2018
I fly from Colorado to Texas to have my dental work done. The absolute best staff and such a cordial environment. Dr. Wilmore is so attentive and I never feel nervous about my treatment plan.
Oct 26, 2018
All the staff are very nice and professional!
Oct 25, 2018
I like the warmth in the employees at Dr. Wilmore's office. Everyone is friendly and makes me feel at home and comfortable!
Oct 25, 2018
It was a great experience! The office is clean and beautifully arranged. There is TVs screen in the rooms to entertain while in care. The Dr. was really friendly and explained in details the procedure and do and don'ts. The hygienist was great too and asked her if I was fine while she was taking pictures. Even the reception and the plan/finance assistant were really helpful and friendly. I also must say I did not waited long so is a big plus for me as I needed to go back to work.
Oct 25, 2018
I love the service and great conversations that take place whenever I get my dental work done. This place has genuine people who really care for their customers. They also work with my busy schedule and are very understanding. I recommend this place to anyone who is looking for a great dental experience.
Oct 24, 2018
I had a great experience with Dr. Wilmore. The hygienist spent a lot of time making sure everything was as it should be and they both sat down and explained my treatment plan. Also, they were both very sweet!
Oct 12, 2018
Dr. Wilmore and her staff are so professional and friendly. I never have to wait for my appointment. I'm seen immediately upon entry. Appointments are made quickly and easily. I've had Invisalign's and dental treatment done with her and all we're perfect!
I highly recommend her as your dentist for all your needs!
Oct 11, 2018
Amazing staff. Thorough and awesome dentist
Oct 11, 2018
The service and team are amazing. They are always friendly and very professional
Oct 10, 2018
Friendly staff and hygienist was awesome!! I've had rough experience with other dental hygienist and I appreciate their knowledge, professionalism, and attention to needs. I have already recommended to my family. Thank you!
Oct 10, 2018
Everyone is friendly, professional and helpful. Even though I only see them twice a year they remember me with a smile and welcome whenever I go in. I went from being scared of Dentists to completely unfazed because of Dr Heather Wilmore and her amazing team.
Oct 09, 2018
Friendly people that perform high quality work.
Oct 09, 2018
Good cleaning and fast honest service.
Oct 06, 2018
Wonderful care for my daughter the day after she had to go to the ER. They fit her in despite it being a tough day which I truly appreciate and made my daughter feel comfortable as they pulled her tooth.
Oct 05, 2018
Thy are the kindest caring people.. They take their time a show you.. They care.. Everyone inthe office is Great
.