Why I like
Heather M. Wilmore, DDS
7500 San Felipe St #900
Houston, TX 77063
Get directions
(713) 266-4222
http://www.drwilmore.com
Houston Cosmetic Dentist, Dr. Heather Wilmore and her team believe that patients come first, and our actions show it! We've created an inviting, relaxing ambiance in our Houston, Texas dental office to welcome you and make you feel at home. We use state-of-the-art technology and contemporary procedures to make dental visits a joy. Explore our general dentistry, cosmetic dentistry, and restorative dentistry services. Dr. Wilmore is one of the Top Invisalign providers in Houston. During your appointment, Dr. Wilmore and her team will dedicate their time to carefully listen and learn about your dental health needs, concerns, and desires to ensure your overall satisfaction.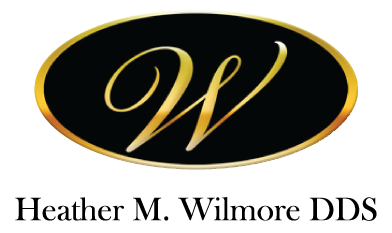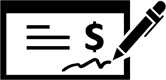 Read Reviews
Sep 20, 2022
Shelita, Dr. Wilmore and the entire office are so friendly. Always on time.
Sep 20, 2022
Every one in the office are very nice and know how to take care of client. They do great dental work. very satisfy customer
Sep 06, 2022
This Dentist office is very professional, caring, down to earth & kind. This is a very very good Dentist.

Her entire staff: hygienist, assistants, Office Mgr., Office Secty. are All excellent workers. Everyone is respectful and excellent, competent dental work is given here.
The office is very clean sterile.
You feel safe and comfortable.

I highly recommend going to this Dentist. She is a 5*

I know a few people who went here including My brother and my mom also. 👍
Aug 25, 2022
Excellent experience!!
Aug 25, 2022
Great care given, thoughtful and kind personnel, excellent experience!
Jul 05, 2022
Had to find a new dentist who was closer and heard about Heather Wilmore through a friend who highly recommended her. I even switched my dental insurance to ge able to go here. It was a great checkup and cleaning. I would recommend Heather Wilmore. All her staff was very courteous and professional.
May 13, 2022
I wanted to wait until I finished my Invisalign treatment before writing a review, and I just finished it a few days ago, so here I am. I honestly couldn't be any happier with my entire experience. Dr. Wilmore personally and immediately responded to a question I had about the Invisalign promotion - on a weekend! She makes herself available to her patients, and is super friendly every time. The ladies in the office are super nice every single time you call (Tory is amazing) and every time you check out (Miss Rose is always friendly and personable). The dental assistants are great too. And to top it all off, after 5.5 months of Invisalign treatments, my teeth have completely transformed and look absolutely amazing. I couldn't be happier with the results. Dr. Wilmore and her entire team excel at customer service with a smile and excellent results. Go in!
May 13, 2022
Dr. Wilmore is great. Shalita does a very good cleaning.
May 02, 2022
Dr. Wilmore and her staff are exceptional, they make the patients feel at ease, are very competent, caring, respectful, helpful. They go the extra mile to make sure the patients are well cared for. I love the Office staff : office Mgr., secretary, dental assistants, hygienist and last but not least the dentists' working there are very very good.

I would not want any other Dentist other than Dr. Heather Wilmore. Extra accolades to her office Mgr. and front desk Secty. They are a God send. I see that Dr. Wilmore office/ place of business is greatly attributed to her wonderful, kind and professional office staff.

I love my Dentist she is #1 top dentist. I had so many prior bad dental experiences from other dentist elsewhere. I was afraid to go to another Dentist. I am not going anywhere else but to Dr. Wilmore office. I feel at ease getting my dental work done from her team.
I highly recommend this Dentist to others.
Mar 29, 2022
Dr. Wilmore and Staff are always so professional and friendly on our visits. They take such great care of our princess when we bring her in. I truly wish all doctor offices had such great service.
Mar 28, 2022
About as good/great an experience as you can have at the dentist! Seriously! Dr.Wilmore is one of only a few dentists in the Houston area who will take on the difficult and challenging responsibility of treating the disabled adult community. She does this with great care ,compassion and professionalism. Thank you Dr. Wilmore and thanks to your wonderful staff!
Mar 21, 2022
I must say, Heather Wilmore and her staff are nothing short of perfection. Her dental practice has been timely, attentive, clean, professional yet always friendly. I've been a patient of hers for over 5 years and every visit puts a smile on my face!
Mar 17, 2022
Wow! I took my 95 year olds Mom and I was very impressed by the whole visit. Check in was fast and friendly. They were able to coordinate the insurance with the treatment that my Mom desperately need.ed. Dr. Wilmore was professional and explained every procedure my Mom needed. Thank You So Much. Wonderful experience.
Dec 17, 2021
Dr. Heather Wilmore is a very conscientious doctor and she is very good with details and her patients . I rate her five stars all the way- very professional!
Nov 22, 2021
I was greeted very warmly by the staff members that I saw, and the dentist was just as warm in her greeting. I was very comfortable because of the hospitality, and very impressed with how fast everything went. I was expecting to be there longer than I actually was! Too bad I can't bring you all with me to Daytona Beach! Keep doing what you do the way you do it! Thank you so much!
Oct 20, 2021
Man those women are great. I'm in the military. LHI forced me to see her for my yearly exam. I was so impressed I switched my whole family. My kids went there today and they loved the experience.
Oct 18, 2021
My twins came out of the dentist office saying, "We did great! No cavities! And it didn't even hurt!" :-)

Shelita (dental hygienist) was so patient with my little men and was very careful and patient with her approach. Best part?

When Dr. Wilmore said, "Good news, dad. Your kids have no cavities." :-)

I got my teeth cleaned, too. I guess you could call it a Father-Son-Son dentist day. Thanks, Dr. Wilmore! We enjoyed our visit and chatting with everyone in your office.
Sep 09, 2021
My experience was great! From the time I walked in the door, sat in the chair, and walk out the door. It was very professional with a touch of strong positive vibe. I highly recommend Miss Wilmore and her team.
Aug 11, 2021
The atmosphere is professional and welcoming. On my first visit, I felt comfortable because I knew I was in "great hands." The hygienist, Shelita Ballentine, was very detailed in taking x-rays and answering my questions. She also did a great job cleaning and making my teeth look wonderful. Dr. Wilmore did a complete review of my current dental situation and even checked gums, jaw, and neck areas for any signs of health problems. I have to also mention the staff for the friendly personal attention they gave, from check-in to paying the bill. The attention for detail in this office was the best I have ever had in a dental appointment. Dr. Wilmore is going to be my dentist in the future.
Jul 21, 2021
From the moment I stepped in the door i felt at home. The receptionist was very polite and accommodating. The office was very clean and organized. The dental assistant was amazing and professional. The view was spectacular and I felt as if i knew the dentist my entire life. I am very pleased and will be back soon. Thank you