Why I like
Heather M. Wilmore, DDS
7500 San Felipe St #900
Houston, TX 77063
Get directions
(713) 266-4222
http://www.drwilmore.com
Houston Cosmetic Dentist, Dr. Heather Wilmore and her team believe that patients come first, and our actions show it! We've created an inviting, relaxing ambiance in our Houston, Texas dental office to welcome you and make you feel at home. We use state-of-the-art technology and contemporary procedures to make dental visits a joy. Explore our general dentistry, cosmetic dentistry, and restorative dentistry services. Dr. Wilmore is one of the Top Invisalign providers in Houston. During your appointment, Dr. Wilmore and her team will dedicate their time to carefully listen and learn about your dental health needs, concerns, and desires to ensure your overall satisfaction.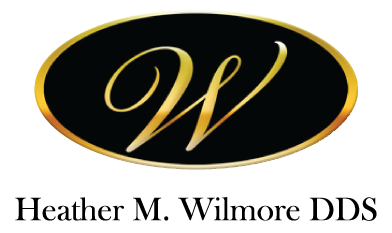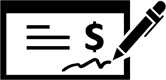 Read Reviews
Aug 11, 2020
I stumble upon the office through google as I was looking for a good dentist office in Houston. The reviews were impressive so I decided to make an appointment and had a great experience. Here are the details of my visit as I HIGHLY recommend them!
-I emailed them on the weekend to make an appointment and I was very surprised when they replied.
-Liz the office manager was very prompt at communicating and assisting to makes I had everything ready for my visit.
-The office was clean and they had proper PPE.
-There was hardly any wait time which I appreciate.
-Shelita my dental hygienist was very sweet, informative, and had GREAT bedside manners.
-The view of the office was very nice and it was quite relaxing.
-Dr. Wilmore was also very nice and informative with great bedside manners. She has done a great job of putting an amazing team together. I have found our family dentist as I'm planning to take our son also.
Jul 30, 2020
The staff and Dr. Wilmore are just fantastic. They are very efficient, no waiting times and so very friendly. I would recommend going to this office for your dental needs.
Jun 22, 2020
Great staff, always a nice experience. COVID precautions-plexiglass, special face shields, zero contact with doors, etc.
Jun 15, 2020
I have been coming to this dental office for years now. The staff is amazing and caring. There is barely any wait time, super clean and cute office. LHI sent me here for an appointment and I continued my services on my personal accord with them because they are just that bomb.
May 28, 2020
Consistently courteous staff and sincere concern by Dr. Wilmoore.
May 22, 2020
DR. WILMORE IS AWESOME! DOES GREAT WORK AND GREAT TO CONVERSATE WITH! GREAT VIEW AS WELL!
May 17, 2020
Dedicated to patient comfort
Apr 24, 2020
Dr. Wilmore was very friendly and professional. Enjoyed the view and the environment.
Mar 05, 2020
Very nice, people were absolutely terrific, probably will be my dentist from now on
Mar 03, 2020
Very clean & upscale office! I felt as if I knew all of the employees. Very welcoming & respectful!
Mar 03, 2020
I've only been once. Everything, from reception to office visit to programming my teeth correction was smooth, pleasant, and professional. Everyone was extremely courteous and went out of their way to keep me at ease. Why wouldn't I go back?
Feb 25, 2020
I was referred by my wife, who was referred by several friends. I am very pleased with Dr. Wilmore and her staff, who are all very pleasant and punctual. The communication has been excellent and scheduling early appointments has never been an issue. I would recommend Dr. Wilmore and her staff to other friends and family.
Feb 22, 2020
Very friendly atmosphere. Makes you feel relaxed
Feb 18, 2020
Very nice staff and quick service!
Feb 18, 2020
Dental hygienist Shelita is great! Everyone answers any questions I ask and there's no "surprise" expenses. If there are, they're taken care of immediately. Always a great experience.
Feb 14, 2020
I always enjoy my visits at Heather M. Wilmore's office. The staff is super friendly and goes over and beyond each and every time. I also have great and insightful conversions during my sessions. I would recommend anyone looking for a dentist to come check them out, they are simply amazing!
Feb 06, 2020
The staff are extremely courteous, efficient and friendly, Dr. WiIlmore is a fantastic dentist which I love coming to.
Feb 06, 2020
A trip to the dentist's office is never fun. That said, it is a pleasure to see Dr. Heather and her staff. These people are pros. I am always treated promptly and professionally. I highly recommend Dr. Heather. You will not be disappointed.
Feb 06, 2020
Your guys are very nice and I love the facility. I would love to visit again and I'll be sure to tell my other military partners about you guys.
Jan 15, 2020
The people are nice professional and so caring the care they give is amazing omg and when you leave there I have my smile back