Why I like
Heather M. Wilmore, DDS
7500 San Felipe St #900
Houston, TX 77063
Get directions
(713) 266-4222
http://www.drwilmore.com
Houston Cosmetic Dentist, Dr. Heather Wilmore and her team believe that patients come first, and our actions show it! We've created an inviting, relaxing ambiance in our Houston, Texas dental office to welcome you and make you feel at home. We use state-of-the-art technology and contemporary procedures to make dental visits a joy. Explore our general dentistry, cosmetic dentistry, and restorative dentistry services. Dr. Wilmore is one of the Top Invisalign providers in Houston. During your appointment, Dr. Wilmore and her team will dedicate their time to carefully listen and learn about your dental health needs, concerns, and desires to ensure your overall satisfaction.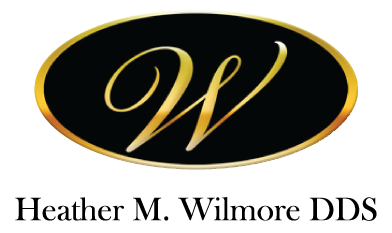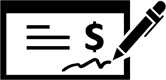 Read Reviews
Sep 13, 2018
Appoints are on time, entire office is professional and friendly and all services have been performed perfectly.
Aug 31, 2018
I was Long overdue , and am so glad I finally came in. It was a Great experience ...The whole Staff were very cordial , even before my appointment I received a courtesy call as a reminder of my time and date.
Beautiful Office / Facility *** three thumbs up
Did an Excellent job on my Treasured Teeth !! LOL
Thank You Very Much Ms. Heather !!

Aug 24, 2018
Great service. Professional staff. Little to no wait time.
Aug 21, 2018
Friendly staff, (Sandra is a sweetheart) and Dr. Wilmore makes you feel like family. You are seen right at the time of your appointment (no waiting) very satisfied with their work.
Aug 20, 2018
friendly and thourough
Jul 24, 2018
awesome dentist and staff
Jul 18, 2018
She's an amazing dentist! Gave me confidence in my smile again! Thank you so much!
Jul 18, 2018
I've been going to Dr Wilmore for 5+ years. I have always had a great experience at her office for teeth cleaning, exams, x-rays, etc.
Jul 17, 2018
Dr. Wilmore and her staff are very friendly, efficient, comprehensive and professional. I would highly recommend her to anyone.
Jul 13, 2018
Awesome staff! Lots of TLC given and very professional!!!!
Jul 12, 2018
Never thought going to the dentist could be this enjoyable! Really gentle, thorough, and extremely friendly.
Jul 03, 2018
she is so patient, and helpful with all our needs she is the best dentist ever
Jun 26, 2018
The staff is great! Wonderful all around!
Jun 26, 2018
Everyone in the office is friendly - appointments are so easy and pleasant.
Jun 26, 2018
friendly and fast service, always walking out with a smile on my face
Jun 26, 2018
Everyone is super professional and nice! I love this place!
Jun 21, 2018
Heather and her staff are easy to talk and make you feel really comfortable!
Jun 21, 2018
Dr. Wilmore is a professional and she and her staff always makes me feel extremely comfortable on every visit!
Jun 13, 2018
I enjoy going to the Dentist for the first time ever! Great people, great communication along with friendly and professional service. They do an excellent job and I'm very happy.
Jun 12, 2018
love the staff! always great service