Why I like
Heather M. Wilmore, DDS
7500 San Felipe St #900
Houston, TX 77063
Get directions
(713) 266-4222
http://www.drwilmore.com
Houston Cosmetic Dentist, Dr. Heather Wilmore and her team believe that patients come first, and our actions show it! We've created an inviting, relaxing ambiance in our Houston, Texas dental office to welcome you and make you feel at home. We use state-of-the-art technology and contemporary procedures to make dental visits a joy. Explore our general dentistry, cosmetic dentistry, and restorative dentistry services. Dr. Wilmore is one of the Top Invisalign providers in Houston. During your appointment, Dr. Wilmore and her team will dedicate their time to carefully listen and learn about your dental health needs, concerns, and desires to ensure your overall satisfaction.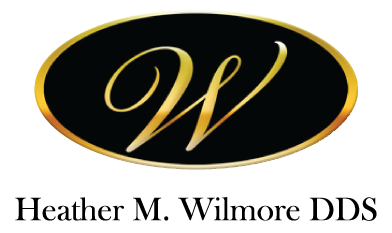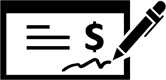 Read Reviews
Dec 04, 2019
The hospitality is awesome. Very friendly and courteous. Take theirs business seriously and does an excellent job.
Nov 23, 2019
Very professional and knowledgeable.
Nov 12, 2019
Everything was great from the beginning. I set up my appointment via email, location is great, very little wait in the waiting room, dental hygienist was kind and knowledgeable, Dr. Wilmore herself was prompt and to the point. I felt very happy afterwards. Looking forward to my next appointment.
Nov 01, 2019
Great Service and worth a 5 star!
Oct 30, 2019
Dr. Wilmore and her staff are wonderful!
Oct 19, 2019
Absolutely a wonderful experience. I am not a fan of visiting the dentist but the staff were so hospitable and professional that I felt immediately comfortable. I believe I've found my new dentist!!! Thank you. Will see you soon.
Oct 10, 2019
I have to be honest. It was the best experience I have ever had at a dentist office. The dentist Ms. Heather Wilmore and her assistant actually cared about me.
Oct 09, 2019
Excellent service. Very kind and caring staff.
Oct 09, 2019
She does A Great Job I m Very Happy
Oct 04, 2019
My rating is 4 because no one likes to go to the dentist.
The good new is: every staff member provides outstanding customer service coupled with great interpersonal skills. Dr. Wilmore is very detailed! The office atmosphere is relaxing and welcoming.
Oct 03, 2019
The staff goes beyond expectations, to schedule, assist and welcome patients.
Oct 03, 2019
Dr. Wilmore is absolutely wonderful. I started seeing her for Invisalign, which was an easy, painless process. She had ample availability for Invisalign appointments and never seemed rushed when I saw her, even on her busiest days. She takes time to get to know you, your needs and build a relationship with you. Her staff is very nice and very flexible with scheduling. Her office is gorgeous with a stunning view from every chair, and she uses the most advanced dental technology for everything she does. I highly recommend Dr. Wilmore!
Oct 03, 2019
Everyone is always cheerful, friendly and polite.
Aug 21, 2019
Referral from my colleague, Darcy Fleeman. I had a dentist I previously went to. They were a bit pushy like a car salesman. The last message they left me was that they were concerned about oral cancer. Used this as a scare tactic to get me to book my appointment. I thought it was a bit desperate so I switched to you all. My first experience with you was fantastic. Everyone was friendly, pricing is always disclosed, and they had the latest technology.
Aug 08, 2019
I love coming to Dr. Wilmore for all my dental work. The staff is super friendly and works with my busy schedule. They honestly make you feel like family, I would recommend anyone who is looking for great service, friendly staff and just a better overall dental experience to come to Dr. Wilmore.
Aug 08, 2019
Dr. Wilmore succeeded my expectations! Her customer service and professionalism won me over as a customer for life. I live in Cypress and her office is located on San Felipe, its totally worth it !

Great work and my teeth look incredible !
Aug 06, 2019
Dr. Heather Wilmore is very caring and genuine, I couldn't ask for a better dentist.
Jul 25, 2019
My special needs son (37) has had bad experiences with the dentist as a child and it has been a chore to get him to go as an adult. Dr Wilmore and staff have made him feel comfortable and safe. He doesn't mind going at all now. Very pleased with their services.
Jul 24, 2019
I shopped around for invisalign. Out of all the dentists I saw, Dr. Wilmore seemed super easy to work with, available at all times, approachable, comforting, and was very affordable. Not to mention, great location. I look forward to the carrying through with the plan we discussed.