Why I like
Heather M. Wilmore, DDS
7500 San Felipe St #900
Houston, TX 77063
Get directions
(713) 266-4222
http://www.drwilmore.com
Houston Cosmetic Dentist, Dr. Heather Wilmore and her team believe that patients come first, and our actions show it! We've created an inviting, relaxing ambiance in our Houston, Texas dental office to welcome you and make you feel at home. We use state-of-the-art technology and contemporary procedures to make dental visits a joy. Explore our general dentistry, cosmetic dentistry, and restorative dentistry services. Dr. Wilmore is one of the Top Invisalign providers in Houston. During your appointment, Dr. Wilmore and her team will dedicate their time to carefully listen and learn about your dental health needs, concerns, and desires to ensure your overall satisfaction.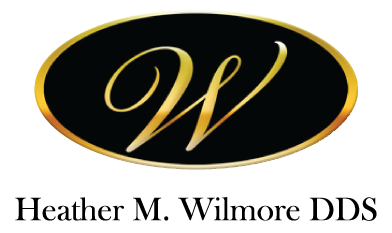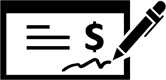 Read Reviews
Jul 19, 2019
Competency, results,kindness
Jul 17, 2019
She is an excellent Dentist with a great staff and personality.
Jul 11, 2019
My visit was excellent as always. Very friendly staff made my dreadful yearly check up as pleasant as possible.
Jun 28, 2019
Always a great experience!
Jun 27, 2019
Excellent care by Dr. WILLMORE and her entire staff. Always ready to help !
Jun 21, 2019
Great staff and service. Best dentistry I've ever visited!
Jun 20, 2019
She is a very competent and intelligent dentist. She has a staff who make your visit comfortable and satisfactory. There is no lag time and delay once I enter the office.
Jun 20, 2019
Dr. Wilmore is nice, fast, and courteous.
Jun 20, 2019
Last minute appointment. Very kind and helpful! Highly recommended!
Jun 19, 2019
Everything perfect, as always.
Jun 15, 2019
It is a wonderful experience thanks to the friendly staff, the outstanding quality service, and the ambiance, and the great view from my seat My favorite dentist is taking care of my teeth and mouth. Everything is fantastic and super professional, however the best is that always appointments are on time. I have never had to wait more than 5 minutes to be seen by Dr. Wilmore.
Jun 12, 2019
The office was very inviting, the staff was professional, polite and friendly.
Everything looked very clean and up to date.
Jun 06, 2019
The office is clean, modern, organized, automated technology system outlines your costs easy to read. The staff is friendly and professional! Dr. Heather Wilmore pays attention to details and explains your needed procedures thoroughly! My teeth cleaning procedure was awesome, I feel it was more thorough than others I have had! High Tech system coupled with expertise! And I got to watch a movie! :) Thank you!! Looking forward to watch the rest of the movie on my next visit!
May 29, 2019
I love the comfort and relaxing feel I get when going to the dentist! I don't feel anxious or the pressure to purchase products.
May 22, 2019
Free wine bar, although it tasted caffeinated...idk why it's in such small cup portions and filtered through a Keurig machine
May 14, 2019
I love all of you. Very comfortable and a great experience. Thank you
May 11, 2019
Friendly staff. Good service. Good price, no oversell.
May 10, 2019
Everyone is so friendly! Also quick in and out
May 07, 2019
The people are great. Everybody is happy to see me and take good care of me. My questions are answered and my concerns are addressed.
May 02, 2019
Good Suggestions for maintaining your Health