Why I like
CORT Tradeshow and Events
534 Garden Oaks Blvd.
Houston, TX 77018
Get directions
(832) 786-4150
https://www.cortevents.com
Start with confidence at your next meeting, conference or special event. Having a partner like CORT can help make almost anything possible. We have the skills and knowledge to understand your vision and help transform your event into an engaging experience. Our extensive rental product collections, free 3D space planning tool, national footprint, and unparalleled service deliver value you can trust.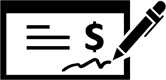 Read Reviews
Jan 15, 2019
Fantastic team that sees everything through to the end.
Jan 08, 2019
Most of my inquiries are for stage furniture and seem to be last minute requests but Kim and the Cort Team are always able to handle the requests. The suggestions that they make are spot on and they make the process quick and easy. Thank you for your professionalism.