Why I like
Lakeway Orthodontics
1007 Ranch Rd 620 S #201
Austin, TX 78734
Get directions
(512) 263-2993
https://lakewayortho.com
Dr. Brian Bolerjack and his team specialize in board-quality orthodontic care using Invisalign, clear, and metal braces to create healthy smiles for patients of all ages. Dr. Bolerjack tailors treatment to meet each patient's individual needs and goals. Out of respect for your time, our team uses the most up-to-date systems and mechanics to deliver efficient orthodontic treatment. The result is a beautiful smile in fewer office visits, shorter appointment times, and shorter overall treatment length than in years past. Call our office to schedule your Complimentary Smile Consultation with Dr. Brian Bolerjack, and we'll help you achieve the smile you desire.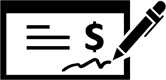 Read Reviews
Nov 04, 2019
We are SO PLEASED that we took a friends advice and brought our daughter to this fine team. From the moment we stepped in, to now with the perfect spreader just installed, we have had nothing but a comfortable and great feeling from Dr. Bolerjack and his team. If you think only the kids are apprehensive about this whole process, think again! Now even the parents are comfortable, that's a lot!
Oct 31, 2019
From the moment you first walk in you are greeted with smiling faces. Everyone is very professional and every visit thus far has been efficient and pleasant. I am very impressed.
Aug 31, 2019
They are very personal and fun with their patients!
Aug 31, 2019
I love L.O. Because Dr Brian and his staff make everyone feel at ease. I'm laughing when I'm there and it's always fun. They are professional and laid back all at once. It's braces! I should not be looking forward to visits! But I do!
Aug 22, 2019
They make me feel safe when I am afraid.
Aug 20, 2019
All three of my daughters have either been treated or are currently being treated at Lakeway Orthodontics.
Their staff are always professional, friendly and so welcoming. They put you right at ease.
My girls smiles are almost perfect and I know when they finish treatment, they will be.
Highly recommend Dr. Bolerjack and staff at Lakeway Orthodontics.
Aug 13, 2019
Friendly and professional staff! Welcoming atmosphere. Dr. Bolerjack is very patient, friendly and spends as much time as is needed to answer questions. I've never felt rushed...
Aug 13, 2019
They were so friendly and patient with my son who wanted to know on every visit what they were planning to do before they did it. He was my second child to complete his braces journey with Lakeway Orthodontics and unlike his sister he always wore his rubber bands and got his braces off several months early which happened to be just before starting middle school. A huge thank you to the whole staff for another great experience and the great smiles. Thank You
Aug 10, 2019
Both our girls have gone to Dr. Bolerjack and his talented staff. They offer amazing service and are flexible with appointments. Both girls got out of their braces and rubber bands very quickly.
Aug 07, 2019
Caring, friendly staff
Aug 06, 2019
Dr. Bolerjack was willing to work our son in on short notice for a full set of braces. We were in and out in less than 2 hours. The professionals at Lakeway orthodontists were calming, light hearted and showed us great care. We highly recommend Dr. Bolerjack and his staff.
Aug 03, 2019
The office is bright, the employee are kind and welcoming, we never had to wait more than a few minutes before Seeing Dr Bolerjack, and the end result was exactly what we were hoping for!
Aug 01, 2019
Dr. B and allll of the staff are genuinely kind, upbeat, patient, and consistent. Thanks for being so great with Harper yesterday... she walked in feeling super nervous but out feeling like a champ.
Jul 30, 2019
friendly staff
doctor is totally hands on
experienced technicians
cool office- great location
Jul 30, 2019
It's been really helpful knowing how committed Dr. Bollerjack has been to getting results with my daughters teeth, through her treatment. I've been very grateful for the retainers that have been helping get her teeth back on track. Staff is always 100% awesome.
Jul 24, 2019
We have loved the entire staff at Lakeway Orthodontics! Friendly, flexible, and they listen to our needs too!
Jul 20, 2019
The people working are super nice and fun, they make sure that your teeth are the best that they can be before they let you off.
Jul 20, 2019
These guys are great, Dr Bolerjack is knowledgeable and great with young people. Everyone else in the office is friendly and precessional too. He took on both my kids as transition patients when we moved to Lakeway and now I'm having Invisalign with him. I always recommend him to people.
Jul 18, 2019
Everyone is so nice and always easy to make an appointment:) and very trustworthy:)
Jul 12, 2019
Awesome, friendly, and professional! Always on time! :)