Why I like
Lakeway Orthodontics
1007 Ranch Rd 620 S #201
Austin, TX 78734
Get directions
(512) 263-2993
https://lakewayortho.com
Dr. Brian Bolerjack and his team specialize in board-quality orthodontic care using Invisalign, clear, and metal braces to create healthy smiles for patients of all ages. Dr. Bolerjack tailors treatment to meet each patient's individual needs and goals. Out of respect for your time, our team uses the most up-to-date systems and mechanics to deliver efficient orthodontic treatment. The result is a beautiful smile in fewer office visits, shorter appointment times, and shorter overall treatment length than in years past. Call our office to schedule your Complimentary Smile Consultation with Dr. Brian Bolerjack, and we'll help you achieve the smile you desire.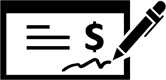 Read Reviews
Jan 15, 2020
First of all Dr. Bolerjack really knows what he's doing. But second it's just a good experience going there as the team are friendly and amazing and we have always felt valued as patients.
Jan 13, 2020
Dr. Bolerjack and his entire staff are friendly, skilled and a well-oiled machine! They are always on time, yet never make you feel like you were rushed in/out. We decided to proceed with my son's treatment here after visiting another local office because of the personal connection my son had to Dr. B. Truly an amazing practice and I'm so glad we chose Lakeway Orthodontics!
Jan 11, 2020
It is a very friendly place.
Jan 11, 2020
Everyone who works there is very nice and they do a great job making everyone's teeth amazing
Jan 08, 2020
Dr. Brian Bolerjack and his team are awesome!
Dec 20, 2019
Always happily on time! Great final result for my first son, ready to start with my second and myself soon!
Dec 20, 2019
Alwaysh appily on time! Great final result for my first son, ray too start with my second and myself soon!
Dec 15, 2019
The staff is always friendly and Dr. Bolerjack is the best orthodontist ever!
Dec 11, 2019
I recommended lakeway Orthodentics
Dec 07, 2019
Dr Bolerjack & his team will take you to the finish line no matter what it takes or how long it might take. Their team is talented, detailed and most importantly they treat you like family.

Dec 05, 2019
Dr Bolerjack and his team are awesome is main reason, but the location is also very convenient.
Dec 03, 2019
f are not only really good at what they do but they're super caring, friendly and fun! It's always a great experience. I was cared for there as an adult and now my kiddos will both be seeing Dr Bolerjack. Highly recommend!
Nov 22, 2019
The staff is very friendly and always makes us feel welcome and the office has a cool vibe.
Nov 04, 2019
We are SO PLEASED that we took a friends advice and brought our daughter to this fine team. From the moment we stepped in, to now with the perfect spreader just installed, we have had nothing but a comfortable and great feeling from Dr. Bolerjack and his team. If you think only the kids are apprehensive about this whole process, think again! Now even the parents are comfortable, that's a lot!
Oct 31, 2019
From the moment you first walk in you are greeted with smiling faces. Everyone is very professional and every visit thus far has been efficient and pleasant. I am very impressed.
Aug 31, 2019
They are very personal and fun with their patients!
Aug 31, 2019
I love L.O. Because Dr Brian and his staff make everyone feel at ease. I'm laughing when I'm there and it's always fun. They are professional and laid back all at once. It's braces! I should not be looking forward to visits! But I do!
Aug 22, 2019
They make me feel safe when I am afraid.
Aug 20, 2019
All three of my daughters have either been treated or are currently being treated at Lakeway Orthodontics.
Their staff are always professional, friendly and so welcoming. They put you right at ease.
My girls smiles are almost perfect and I know when they finish treatment, they will be.
Highly recommend Dr. Bolerjack and staff at Lakeway Orthodontics.
Aug 13, 2019
Friendly and professional staff! Welcoming atmosphere. Dr. Bolerjack is very patient, friendly and spends as much time as is needed to answer questions. I've never felt rushed...