Why I like
Lakeway Orthodontics
1007 Ranch Rd 620 S #201
Austin, TX 78734
Get directions
(512) 263-2993
https://lakewayortho.com
Dr. Brian Bolerjack and his team specialize in board-quality orthodontic care using Invisalign, clear, and metal braces to create healthy smiles for patients of all ages. Dr. Bolerjack tailors treatment to meet each patient's individual needs and goals. Out of respect for your time, our team uses the most up-to-date systems and mechanics to deliver efficient orthodontic treatment. The result is a beautiful smile in fewer office visits, shorter appointment times, and shorter overall treatment length than in years past. Call our office to schedule your Complimentary Smile Consultation with Dr. Brian Bolerjack, and we'll help you achieve the smile you desire.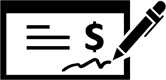 Read Reviews
Jul 20, 2019
The people working are super nice and fun, they make sure that your teeth are the best that they can be before they let you off.
Jul 20, 2019
These guys are great, Dr Bolerjack is knowledgeable and great with young people. Everyone else in the office is friendly and precessional too. He took on both my kids as transition patients when we moved to Lakeway and now I'm having Invisalign with him. I always recommend him to people.
Jul 18, 2019
Everyone is so nice and always easy to make an appointment:) and very trustworthy:)
Jul 12, 2019
Awesome, friendly, and professional! Always on time! :)
Jul 04, 2019
Dr.Bolerjack and his staff are wonderful, caring and professional. Dr. B does a great job making beautiful smiles!
Jun 28, 2019
Dr. Bolerjack and his staff are very friendly. My kids love the office visits, as well as chatting with everyone there. Dr. Bolerjack is always cheerful, and cares for his patients. I love the positive vibe there!
Jun 22, 2019
Great staff, super professional and competent while laid back and comfortable. I would recommend Dr. B and team to anyone.
Jun 20, 2019
Dr. B and his team provided super great service for my daughter's braces experience! I highly recommend them to anyone wanting braces.
Jun 19, 2019
The staff and service are excellent! Whenever I had a question, the staff was always ready with an answer and support if I needed it. Dr. B completely transformed my teeth and smile. I wish I would have done this sooner!
Jun 15, 2019
Love the staff, everyone is super friendly and considerate Monica and Meghan are amazing, fun and sweet and Dr Bolerjack is super fun, honest and incredibly detail oriented and has accomplished corrections with my teeth that a previous Orthodontist didn't successfully correct. I trusted them with my teeth and they completely transformed my smile. My older son is now seeing Dr Bolerjack and my youngest will soon be coming in for his first visit! Awesome team.
Jun 14, 2019
They are super friendly!
Jun 01, 2019
The service is great and the orthodontist is very nice.
May 31, 2019
Friendly staff and excellent care and communication!
May 17, 2019
We LOVE Lakeway Orthodontics!!! They are so accommodating to our crazy schedules (and we have TWO daughters there simultaneously), always on time, always sweet and professional and kind, always ensure that our girls' teeth/bites are progressing perfectly with no pain, calmly answer our questions, and so much more! The entire staff is super-friendly and like a family and we couldn't be happier. Our oldest daughter just got her braces off and LOVES her smile!!! Thank you Dr. B and team!!!
May 16, 2019
Professional, knowledgeable, easy to schedule and reschedule appointments, great people.
May 14, 2019
Dr. Bolerjack and his staff are always friendly. My son has received excellent care!
May 04, 2019
Team is fun but professional. You can tell everyone likes their job and the kids they work with. Doctor is awesome. My 9 hrs old son like going to them
May 02, 2019
Lakeway Ortho has been a pleasure to work with. Every appointment we left with a feeling of confidence that we made the right choice. Our family has had both braces and Invisalign and their attention to detail, the reach for perfection, and making us comfortable was in every step of the journey. We would highly recommend to anyone in the Lakeway area!
Apr 30, 2019
Dr. Bolerjack and his team are fantastic. I have just completed my treatment of braces and all through out the process they were excellence. Thank you Dr. Bolerjack and Lakeway Orthodontics!
Apr 26, 2019
Lakeway Orthodontics is fantastic. They were able to straighten my daughter's teeth a year earlier than their original estimate. Also, my daughter, like many, doesn't really like going to the dentist. Lakeway Orthodontics always made her appointments fun. She no longer fears the dentist. Dr. B. and all of the ladies are wonderful people and they care about their patients. I highly recommend them.