Why I like
Dream Smile Team
5258 Louetta Rd #100
Spring, TX 77379
Get directions
(281) 893-4746
http://www.dentistinspringtx.com
info@thedreamsmileteam.com
Dr. Clifton Baldwin has been dedicated to bringing world-class dentistry to Spring, TX for over 30 years. Between his vast experience, his wonderful team, and the latest dental technology, he's able to provide a level of care and service you simply won't find anywhere else. When this is all combined with his warm, friendly demeanor, you get a complete dental experience that will have you and your family smiling brightly for years to come. We accept all PPO insurance policies and offer interest free financing.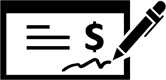 Read Reviews
Sep 23, 2020
Professional, courteous, and always smiling!
Sep 20, 2020
Dr Baldwin and his staff are very professional. They explain what to expect at the first appointment and if any dental procedures are required, they explain them clearly and share the cost.
Sep 19, 2020
What's not to like. I went in for urgent repair & came out with a whole new & beautiful smile. The work took just over 3 hours, but it was an immense amount of work, including a bone graft with post for implant. I did have pain within the first two hours which I treated with prescribed meds & ice. Day two has been amazing. I work 12 hour shifts and have not had to medicate once! The team is amazing and they really make you feel like the only patient there. Finally, before I left, they presented me a care basket of soft foods and treats. Thanks to the entire staff and the amazing Dr. Baldwin. Top notch service with a smile!
Sep 18, 2020
Your friendly and professional staff.
Sep 18, 2020
The friendly and professional staff
Sep 12, 2020
Personable, professional, friendly, attentive, and they don't hurt me. :-)
Sep 11, 2020
Dr. Baldwin and the entire Staff are extremely Professional and Competent from the moment you walk in the door to when you walk out. You are made very comfortable in the treatment rooms and all of your questions are addressed immediately and answered completely. You are received promptly at your scheduled appointment time and work is completed on time. There is no wasted time lying on the chair waiting for service to resume during your treatment process.
Sep 10, 2020
Everyone is so nice in the office. They make you feel at home and it is such a comfortable environment to be in for a Doctor's office.
Sep 09, 2020
I was very apprehensive about going to dentist
It has been a very long time between visits since my original dentist retired.
From the time I arrived everyone was extremely friendly putting me at ease
From the receptionist, to the young lady checking my temperature to escort me in, the hygienist, to the dental assistant and last but last not least Dr. Baldwin!
I was there for 4 1/2 hours but it felt like 2 hrs at the most..that's how calm everyone got me.
If someone I know is need of dental care, I will not hesitate to recommend Dr.Baldwin and his team!! Love this new "family" that I came across!
Sep 03, 2020
The team acts together, planned, efficient, neat, clean, always says the right thing, gets you in and gets you out, the activity/product is perfect, and you get a free toothbrush and tooth paste at the end. Nice.
Aug 21, 2020
The staff is so friendly and cheerful.. very professional
Aug 19, 2020
I have been treated by SO many dentists in my life and never had such good care. Dr. Baldwin is so skilled. And his "dream team" of assistants are incredibly kind, patient, caring and skillful. They work hard at making you comfortable and appreciated! I am moving 90 miles away but will continue driving to see my "dream team" for dental care. Oh, Dr. Baldwin also took gentle care of my 90 year-old mom who had Parkinson's and end-stage Alzheimer's.
Alzheimer's.

Aug 15, 2020
The staff is so friendly and cheerful.. very professional
Aug 12, 2020
I had the best experience! I was so afraid to go to the dentist because of the amount of pain I was in , and past experiences. The staff was so friendly and accommodating, I was so comfortable because of the warmth each and every staff member showed me. The dentist was gentle and so very thoughtful. He made me feel hopeful for my oral health and ideal Dental appearance . After 6 years of extremely bad teeth pain I feel like they saved me! I highly recommend them!
Jul 31, 2020
Everyone is very friendly and pleasant. The hygienist is very good at her job. The whole staff makes me feel welcome and appreciated.
Jul 18, 2020
Dr Baldwin is by far the best Dentist I have ever seen. His staff is truly amazing, freindly, they seem to go above and beyond to make your visit a pleasant one.
Jul 11, 2020
Friendly, professional & super caring team ....
Jul 10, 2020
Very friendly staff! Kristen, Maggie, and Tiffany were super. My procedure flew by and never felt a thing!