Why I like
Dream Smile Team
5258 Louetta Rd #100
Spring, TX 77379
Get directions
(281) 893-4746
http://www.dentistinspringtx.com
info@thedreamsmileteam.com
Dr. Clifton Baldwin has been dedicated to bringing world-class dentistry to Spring, TX for over 30 years. Between his vast experience, his wonderful team, and the latest dental technology, he's able to provide a level of care and service you simply won't find anywhere else. When this is all combined with his warm, friendly demeanor, you get a complete dental experience that will have you and your family smiling brightly for years to come. We accept all PPO insurance policies and offer interest free financing.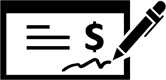 Read Reviews
Dec 03, 2021
Very peofessional with relaxed atmosphere. Great staff. Pleassnt people.
Dec 01, 2021
They are always friendly. Always helpful and accommodating. Always there when you need them. Very knowledgeable about what can be done needs to be done. Always very understanding.
Nov 05, 2021
Very kind staff. My appointment is always on time. I've never had to wait. Super satisfied.
Oct 27, 2021
Everyone is so nice. Makes you feel at home! Very satisfied with the work done to preserve my teeth!
Oct 21, 2021
Great teeth cleaning. Everyone is friendly and efficient.

Oct 15, 2021
This is a very jovial and professional team. From Dr. Baldwin and all the way down the organization there is an atmosphere of providing customer service and comfort that resonated with me. Plus, the results of the work are amazing. I highly recommend the Dream Smile Team!
Oct 07, 2021
I really liked them because they are down to earth, and really try to get to know you. Dr. Baldwin is amazing, and his staff is top notch.
Oct 07, 2021
I love them because they are very down to earth, and they really take the time to get to know you. Dr. Baldwin is amazing, and his staff is top notch. I would highly recommend them for all of your dental needs.
Oct 05, 2021
Professional , no waiting, customer service rate five stars, office are clean. Dr. Baldwin he is down to earth, now this day very hard to find.
Oct 01, 2021
One of the best experiences I've had at a dentist office.
Sep 24, 2021
I felt staff & Dr. Baldwin wanted to care for my needs & pain. Thank you for your professionalism & tender care.
Sep 24, 2021
Every time i go in, it feels like family. The atmosphere, the energy everything. It doesn't feel like a dental office even when you're sitting in the chair. I will never use another dentist again. Dr Baldwin and everyine in that office are the most amazing people you will find.
Sep 22, 2021
Professional and attentive to dental health needs.
Sep 17, 2021
Professional and attentive to dental health needs.
Sep 13, 2021
Dr. Baldwin has been my dentist for over 20 years. He has treated me and everyone I have referred to him with outstanding care, honesty and professionalism. he has built a team that is informed, responsive and always answers the phone! Thanks for taking care of me and my family!
Sep 08, 2021
The entire team made me feel made me feel so very comfortable
Aug 10, 2021
The entire staff has always been very helpful and cheerful during visits. Questions and issues are carefully addressed and options are outlined well.
Jul 30, 2021
Very friendly and good staff and Dr. Baldwin
Jul 13, 2021
Friendly staff!