Why I like
Dream Smile Team
5258 Louetta Rd #100
Spring, TX 77379
Get directions
(281) 893-4746
http://www.dentistinspringtx.com
info@thedreamsmileteam.com
Dr. Clifton Baldwin has been dedicated to bringing world-class dentistry to Spring, TX for over 30 years. Between his vast experience, his wonderful team, and the latest dental technology, he's able to provide a level of care and service you simply won't find anywhere else. When this is all combined with his warm, friendly demeanor, you get a complete dental experience that will have you and your family smiling brightly for years to come. We accept all PPO insurance policies and offer interest free financing.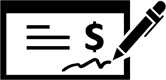 Read Reviews
May 23, 2019
Everyone is really really sweet. Angelica did a fantastic job and was very careful. Teeth felt great after!
Apr 26, 2019
Everyone treats you great and their service is phenomenal.
Apr 18, 2019
Friendly staff, welcoming environment and never felt rushed or like a number. The dental care is taken seriously per each case and made sure comfort and understanding was all in check.
Apr 18, 2019
Very very professional staff, very knowledgeable, and they know how to make you feel relaxed and keep a dental visit from being stressful
Apr 18, 2019
Everyone is extremely friendly and puts you at ease immediately upon walking in the door. Once in the chair, you know each person is knowledgeable of his/her job what your person needs are. They are professional in their approach and don't mind taking time explaining the procedures. You walk out knowing you've received treatment that was necessary and well performed.
Apr 12, 2019
They were very informative regarding the condition of my teeth. I really like the fact that Dr. Baldwin stated to me that he treats all his patients like family. I feel very comfortable that I am in good hands when it comes to my dental health.
Apr 07, 2019
My number one reason is simple: NO PAIN!
They are some of the nicest people you will ever meet, they really care about you, your family and the experience, but for me it's the fact that I know going in I'm not going to be put through any pain whatsoever.
Apr 06, 2019
They are like family to me.
Mar 27, 2019
Because they are the best!!!
Mar 27, 2019
Outstanding customer/patient service. Everyone there had a dream smile themselves from beginning to end. In fact I was very impressed with how I was treated.

Dr. Baldwin did an amazing job helping to restore my teeth. In fact, what they did was a "miracle." Actually, I couldn't believe my eyes once the work was done. The team that assisted him were outstanding, also.

I appreciate the opportunity to give a review. As someone who provides training in customer service, my standards and expectations are very high. They not only met my standards, they exceeded my expectations, and I can't say that about too many organizations today.
Mar 08, 2019
It felt like the entire staff was there with me throughout the visit to make the process more comfortable
Mar 06, 2019
Excellent Doctor, Excellent staff.
Mar 05, 2019
Awesome team! They were very thorough and spent over an hour talking to me, answering various questions and concerns that I had pertaining to my dental health. The service is exceptional! It starts off with the lovely ladies doing x-rays and initial consultation and ends with the cherry on top (Dr. Baldwin). Thank you!
Mar 05, 2019
I luv them! Dr. Baldwin was so thorough, as was the entire staff! Lovely ladies to set everything right initially and then Dr. Baldwin is the cherry on top. Thank you!
Feb 13, 2019
Staff so friendly & accommodating! I had a unusual case & they took care of me! I appreciate the honesty up front with costs & plan of care. Highly recommend!
Feb 08, 2019
This office is absolutely awesome! They truly care about their patients!! I could not be happier going to the dentist!
Feb 07, 2019
Dr. Baldwin and his team have taken care of my teeth for almost thirty years. They have always done a great job. Before I found Dr. Baldwin I did not like going to the dentist. Dr. Baldwin turned that around by NOT hurting me when he does his work. I can't say enough good things about everyone. It's like we are all family. I guess after thirty years those kind of relationships are created. Thank you Dr. Baldwin and everyone on the team !
Feb 06, 2019
They are great caring people, and always helpful
Jan 31, 2019
The Team is always so pleasant!
Jan 30, 2019
The service I receive from the entire staff is superb! It makes me feel special when I walk into your office and several welcome me by my first name and are genuinely glad to see me.