Why I like
Dream Smile Team
5258 Louetta Rd #100
Spring, TX 77379
Get directions
(281) 893-4746
http://www.dentistinspringtx.com
info@thedreamsmileteam.com
Dr. Clifton Baldwin has been dedicated to bringing world-class dentistry to Spring, TX for over 30 years. Between his vast experience, his wonderful team, and the latest dental technology, he's able to provide a level of care and service you simply won't find anywhere else. When this is all combined with his warm, friendly demeanor, you get a complete dental experience that will have you and your family smiling brightly for years to come. We accept all PPO insurance policies and offer interest free financing.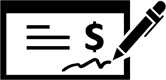 Read Reviews
Mar 08, 2019
It felt like the entire staff was there with me throughout the visit to make the process more comfortable
Mar 06, 2019
Excellent Doctor, Excellent staff.
Mar 05, 2019
Awesome team! They were very thorough and spent over an hour talking to me, answering various questions and concerns that I had pertaining to my dental health. The service is exceptional! It starts off with the lovely ladies doing x-rays and initial consultation and ends with the cherry on top (Dr. Baldwin). Thank you!
Mar 05, 2019
I luv them! Dr. Baldwin was so thorough, as was the entire staff! Lovely ladies to set everything right initially and then Dr. Baldwin is the cherry on top. Thank you!
Feb 13, 2019
Staff so friendly & accommodating! I had a unusual case & they took care of me! I appreciate the honesty up front with costs & plan of care. Highly recommend!
Feb 08, 2019
This office is absolutely awesome! They truly care about their patients!! I could not be happier going to the dentist!
Feb 07, 2019
Dr. Baldwin and his team have taken care of my teeth for almost thirty years. They have always done a great job. Before I found Dr. Baldwin I did not like going to the dentist. Dr. Baldwin turned that around by NOT hurting me when he does his work. I can't say enough good things about everyone. It's like we are all family. I guess after thirty years those kind of relationships are created. Thank you Dr. Baldwin and everyone on the team !
Feb 06, 2019
They are great caring people, and always helpful
Jan 31, 2019
The Team is always so pleasant!
Jan 30, 2019
The service I receive from the entire staff is superb! It makes me feel special when I walk into your office and several welcome me by my first name and are genuinely glad to see me.
Jan 26, 2019
Our Family loves the the Dream Smile Team because they always make us completely comfortable. We are a part of their family and we thank them for that!
Jan 10, 2019
Awesome. I wish there were alternative financing options.
Dec 28, 2018
They're very well prepare, friendly, they do excellent job
Dec 28, 2018
Professional, courteous and friendly 😀
Dec 19, 2018
The team seems to be knowledgeable and accomplished in its mission, but I do not know if I like the team--yet. I have to think some about what it means to "like," then I can answer this question with felicity.
Dec 11, 2018
Very friendly staff and always go beyond in helping you, especially in emergency situations.😊.
Dec 09, 2018
They are great Dentist and staff. They do fantastic work and always very pleasant.
Dec 05, 2018
They were very professional and really nice people who really want to solve your problem as soon as possible. I have no complaints. I'm a new customer & definitely will be back.
Nov 16, 2018
Because I felt cared for and confident that I was receiving quality dental care.