Why I like
Dream Smile Team
5258 Louetta Rd #100
Spring, TX 77379
Get directions
(281) 893-4746
http://www.dentistinspringtx.com
info@thedreamsmileteam.com
Dr. Clifton Baldwin has been dedicated to bringing world-class dentistry to Spring, TX for over 30 years. Between his vast experience, his wonderful team, and the latest dental technology, he's able to provide a level of care and service you simply won't find anywhere else. When this is all combined with his warm, friendly demeanor, you get a complete dental experience that will have you and your family smiling brightly for years to come. We accept all PPO insurance policies and offer interest free financing.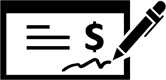 Read Reviews
Nov 15, 2019
It is always like going to visit a friend. Everyone is so friendly and helpful. Thank you for being my friends and smile team.
Oct 17, 2019
Excellent service
Oct 10, 2019
You guys have always been great to me and my family
Sep 27, 2019
Friendly, and family spirit.
Sep 27, 2019
The staff and other support members are so awesome. They are very friendly. Dream Smile Team makes you feel welcome and supported by their services. It is a pleasure to visit the office when necessary.
Sep 25, 2019
Appointments on time. Very helpful office staff.
They do a very good job helping you keep your teeth and gums in
good shape.
Sep 25, 2019
Because their customer service is impeccable.
They are truly the Ritz Carleton of Dentistry.
Sep 23, 2019
Dr. Baldwin and his excellent staff were caring and understanding about my dental visit and made me feel comfortable and well educated about the procedures I had to have done. I have never felt more welcome and the customer service was amazing! Dr. Baldwin is a top notch dentist and his staff are the best I have ever had the pleasure to meet.
Sep 21, 2019
Friendly. Kind. On time. They always make me feel well cared for. Excellent patient care.
Sep 19, 2019
Friendly, helpful , and professional
Sep 18, 2019
Genuine caring attitude is 90% of a positive dental appointment experience and the Dream Smile Team with Dr. Baldwin truly exceeds my expectations. Not only is the entire staff caring and knowledgeable, they went out of their way to accomodate me due to a delayed flight home causing me to miss an urgent appointment with my regular dentist. Luckily,
a coworker recommended I call Dr. Baldwin and now I look forward to permanently switching to continue receiving the excellent care that has been graciously extended to me. Congratulations to Dr. Baldwin and the entire Dream Smile Team for their superior dental practice, BRAVO!
Sep 04, 2019
I've been going to Dr Baldwin for over 20 years. He and his staff always exceeded my expectations, are very knowledgeable and have a very jovial environment and trustworthy . I highly recommend Dr Baldwin and his staff to all my friends and family.
Aug 30, 2019
Great Team and office!
Aug 21, 2019
Hands on, informative and treats you like family.
Aug 20, 2019
Great people... awesome service.
Aug 13, 2019
They are so nice and accommodating. They explained it very well the dental care they've done to my daughter. She had a big smile after she came out from the room.
Aug 01, 2019
I like Dream Smile Team because doctor and staff are knowledgeable of dental art and patient care, skilled and efficient in practice, and well experienced. Their product, a Dream Smile, is inviting, attractive and healthy. I enjoy looking in the mirror and practicing my smile to show off my new and healthy mouth. Also, the office is designed, balanced and clean; the music is soothing; there is adequate parking; and I am cared for on time. I enjoy going to the dentist now!
Jul 30, 2019
Professional and friendly while doing a great job of taking care of their patients.
Jul 27, 2019
Everyone is very friendly and makes you feel very comfortable.
Jun 14, 2019
They are friendly. Always attentive to my needs. Always have a kind word.