Why I like
Dream Smile Team
5258 Louetta Rd #100
Spring, TX 77379
Get directions
(281) 893-4746
http://www.dentistinspringtx.com
info@thedreamsmileteam.com
Dr. Clifton Baldwin has been dedicated to bringing world-class dentistry to Spring, TX for over 30 years. Between his vast experience, his wonderful team, and the latest dental technology, he's able to provide a level of care and service you simply won't find anywhere else. When this is all combined with his warm, friendly demeanor, you get a complete dental experience that will have you and your family smiling brightly for years to come. We accept all PPO insurance policies and offer interest free financing.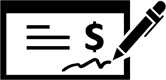 Read Reviews
Jan 10, 2019
Awesome. I wish there were alternative financing options.
Dec 28, 2018
They're very well prepare, friendly, they do excellent job
Dec 28, 2018
Professional, courteous and friendly 😀
Dec 19, 2018
The team seems to be knowledgeable and accomplished in its mission, but I do not know if I like the team--yet. I have to think some about what it means to "like," then I can answer this question with felicity.
Dec 11, 2018
Very friendly staff and always go beyond in helping you, especially in emergency situations.😊.
Dec 09, 2018
They are great Dentist and staff. They do fantastic work and always very pleasant.
Dec 05, 2018
They were very professional and really nice people who really want to solve your problem as soon as possible. I have no complaints. I'm a new customer & definitely will be back.
Nov 16, 2018
Because I felt cared for and confident that I was receiving quality dental care.
Nov 08, 2018
Absolutely incredibly friendly staff. My second visit I felt like I was visiting family. Your interests and concerns are really heard and they deliver! Most people hesitate to visit dentist because they fear the discomfort. Well all I felt was comfort. They constantly made sure I was good. My results are amazing! Happy to call the Dream Smile Team my new dentistry home.
Nov 03, 2018
Over all great dentist
Nov 01, 2018
Because they all know me personally! They know my occupation, they remember my kids names and everything! I've even brought my husband and my mom over to Dr. Baldwin!
Oct 19, 2018
The quality Dr. Baldwin and his staff provide are incomparable to any other office I've ever been to. They are kind and very professional and make you feel right at home. I'm so thankful my husband referred me to them for a serious procedure. After my procedure they called the following day to make sure I was ok. When they didn't reach me by phone I got a text message and I felt that was amazing because most of the time you get a call and try and call back and the business is closed. They want to make sure you can reach them. I will be switching dentist offices and no longer fear going to the dentist. The cost of my procedure was much less than I thought it would be as well. Thank you Dr. Baldwin and his staff for taking such good care of me!!
Oct 04, 2018
Everyone makes me feel right at home. I feel like I am going to see friends, when I go to the dentist.
Sep 19, 2018
Allison the new hygienist was very good. She came offf as very knowledgeable.
Aug 07, 2018
friendly , professional
Jul 31, 2018
Very competent, caring, compassionate, and very professional! Caring staff! Best dental office I have ever been to in my life!!!!
Jul 31, 2018
Very professional, caring, and compassionate. Also kind and caring staff. The go above and beyond any other dentistry office I have ever experienced in my life!!!!!
Jul 27, 2018
The team in this office were awesome. It had been a while since I had been to the Dentist and I would recommend this place to anyone.
Jul 27, 2018
I felt very much like family as I went in. People were excited to see me and knew that I was a new patient.