Why I like
Dream Smile Team
5258 Louetta Rd #100
Spring, TX 77379
Get directions
(281) 893-4746
http://www.dentistinspringtx.com
info@thedreamsmileteam.com
Dr. Clifton Baldwin has been dedicated to bringing world-class dentistry to Spring, TX for over 30 years. Between his vast experience, his wonderful team, and the latest dental technology, he's able to provide a level of care and service you simply won't find anywhere else. When this is all combined with his warm, friendly demeanor, you get a complete dental experience that will have you and your family smiling brightly for years to come. We accept all PPO insurance policies and offer interest free financing.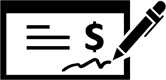 Read Reviews
Apr 19, 2020
Dr. Balwin is a great dentist. His staff is very knowledgeable and helpful. I've been using him for years and will continue.
Apr 07, 2020
I had an amazing experience at Dr. Baldwin's office! While experiencing severe tooth pain the Dream Smile Team took such good care of me. This meant a lot because my original dentist told me they couldn't do anything for me while I was going through a dental emergency. Dr. Baldwin and his staff did not hesitate to help me fix my problem even with the Coronavirus in full swing. I can definitely say I have a new dentist with Dr. Baldwin and look forward to future visits.
Mar 20, 2020

Everyone was friendly, helpful and explained everything to me. I was very impressed with everyone there.
Mar 12, 2020
Extremely Knowledgeable, Personable, Accommodating and Organized
Mar 06, 2020
Dr. Baldwin and his incredible staff are seriously awesome and genuinely care about their patients. I can honestly say that it was the best experience at a Dental Practice I have ever had. Thank you!
Mar 06, 2020
Great service. Friendly
Feb 21, 2020
They are welling to do and be there when you need them. Always very pleasant and helpful. I would and we'll always recommend Clifton B. Baldwin, DDS and staff.
Feb 20, 2020
Knowledgeable and friendly.
Feb 19, 2020
Everyone is Always smiling!
Feb 14, 2020
Dream Team make me feel comfortable the entire time I was there. Everyone is so friendly and helpful. I've never laughed so much at a dental visit in my life. I am telling everyone about Dr. Baldwin and his amazing DREAM TEAM!!
Feb 07, 2020
Everything went great.
Jan 21, 2020
The WHOLE crew is great! Laughs and smiles all the time!
Jan 04, 2020
The team was so friendly. I have brought my entire family here and recommend The Smile Team to all my friends. Dr Clifton and the staff are amazing
Dec 27, 2019
Thank you all, you have a great team working together to take care of me. And all very kind and professional. Makes a dentist visit much more pleasant.

And now I can smile again. Thanks again bill w.
Dec 24, 2019
Very friendly ladies.
Nov 23, 2019
I ask tons of questions and they were so patient with me and so caring! Best exam and cleaning experience I've had in a long time. Professional and friendly, I'm greatly satisfied.
Nov 15, 2019
It is always like going to visit a friend. Everyone is so friendly and helpful. Thank you for being my friends and smile team.
Oct 17, 2019
Excellent service
Oct 10, 2019
You guys have always been great to me and my family