Why I like
Wise Orthodontics
6960 Parkwood Dr.,
Frisco, TX 75034
Get directions
(972) 712-6862
https://www.wiseorthodontics.com
With locations in Frisco and McKinney, TX, Wise Orthodontics offers high quality orthodontic care, including Invisalign®, SureSmile®, and braces for children, teens, and adults.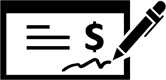 Read Reviews
Jul 08, 2019
We were referred to Dr. Wise by my dentist and the entire experience was fabulous! The front desk staff and Wendy were awesome, and super friendly. Dr. Wise spent a good amount of time with us, and didn't seem to be rushed or in a hurry to get us out the door. He was intelligent and kind and I will definitely recommend him to others moving forward.
May 28, 2019
Dr Wise and Dr Lee have treated all seven of our children. They are kind and patient with the children. Very accommodating when you need help. And now we have seven kids with beautiful smiles!!!

The Albin Stanley family
Apr 29, 2019
Wise Orthodontics is the best place for our family. Highly recommend!
Apr 19, 2019
The staff is phenomenal and the doctors are great!
Mar 15, 2019
I like Wise Orthodontics because they are very personable, professional and friendly. I see how they are with children and making it fun. As an adult who had braces they always put me at ease and made sure I stayed focused on the goal and not the process.
I really like Dr. Wise, his voice is calming and he has a great sense of humor!
Feb 13, 2019
They are prompt with their appointments and honor your time.
Feb 02, 2019
Every person who works there is exceptionally helpful and professional. Even though I have needed to return several times after getting my alignment trays, no one has made me feel like I came back too often. Dr. Wise was very innovative on my last visit in the adjustment of my upper tray. Thanks to him and Dr. Lee and the whole staff for being so understanding and helpful!
Jan 24, 2019
personal care
Jan 16, 2019
Very friendly & knowledgeable about their practices.
Jan 10, 2019
Friendly staff and Dr. Wise was very informative!


Dec 26, 2018
They never fail to each person feel welcome and have done a wonderful making my smile the best it can be!
Dec 13, 2018
Location, customer service, teacher discount, payment plan
Dec 05, 2018
Dr. Wise is friendly and has created a warm, inviting atmosphere. My daughter enjoys her visits and enjoys receiving Lone Star bucks.
Nov 21, 2018
The minute you walk in you are instantly greeted! And to top it off, they had warm slices of pumpkin cream cheese bread for Thanksgiving! As if you were sitting in your own home. Just love that my sweet girls are cared for by such an amazing Orthodontist and staff!!!
Nov 04, 2018
Mt daughter had phase 1 treatment already and now my son will need phase 1. The kids really like the office and as a dental professional I like how things are done here. Dr. Lee is great with the kids and very relaxed and not pushy.
Oct 19, 2018
Staff is always friendly, helpful and knowledgeable. The office is clean, well kept which is important to me. The doctor is very very nice and most importantly he always sees the patient.
Oct 19, 2018
Everyone is so friendly to work with!
Oct 12, 2018
Great, easy consultation. Friendly staff!
Oct 09, 2018
Dr Lee is amazing.
Oct 06, 2018
Christi and Dr Lee are awesome! They came up with a plan that exceeded my wishes for my teeth and my future smile.
Every staff member was friendly and courteous.