Why I like
Wise Orthodontics
6960 Parkwood Dr.,
Frisco, TX 75034
Get directions
(972) 712-6862
https://www.wiseorthodontics.com
With locations in Frisco and McKinney, TX, Wise Orthodontics offers high quality orthodontic care, including Invisalign®, SureSmile®, and braces for children, teens, and adults.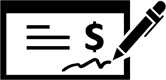 Read Reviews
Jan 16, 2019
Very friendly & knowledgeable about their practices.
Jan 10, 2019
Friendly staff and Dr. Wise was very informative!


Dec 26, 2018
They never fail to each person feel welcome and have done a wonderful making my smile the best it can be!
Dec 13, 2018
Location, customer service, teacher discount, payment plan
Dec 05, 2018
Dr. Wise is friendly and has created a warm, inviting atmosphere. My daughter enjoys her visits and enjoys receiving Lone Star bucks.
Nov 21, 2018
The minute you walk in you are instantly greeted! And to top it off, they had warm slices of pumpkin cream cheese bread for Thanksgiving! As if you were sitting in your own home. Just love that my sweet girls are cared for by such an amazing Orthodontist and staff!!!
Nov 04, 2018
Mt daughter had phase 1 treatment already and now my son will need phase 1. The kids really like the office and as a dental professional I like how things are done here. Dr. Lee is great with the kids and very relaxed and not pushy.
Oct 19, 2018
Staff is always friendly, helpful and knowledgeable. The office is clean, well kept which is important to me. The doctor is very very nice and most importantly he always sees the patient.
Oct 19, 2018
Everyone is so friendly to work with!
Oct 12, 2018
Great, easy consultation. Friendly staff!
Oct 09, 2018
Dr Lee is amazing.
Oct 06, 2018
Christi and Dr Lee are awesome! They came up with a plan that exceeded my wishes for my teeth and my future smile.
Every staff member was friendly and courteous.
Sep 29, 2018
The staff completely put my daughter at ease for her first appointment. Christy and Dr. Lee were amazing.
Sep 21, 2018
Both Dr Wise and Dr Lee are great. The staff is wonderful and everyone in the office is so nice and friendly. The office atmosphere is very much that of a team all working together for the benefit of the patient.
Sep 12, 2018
Dr. Lee is wonderful!
Aug 31, 2018
Dr. Wise and his staff are amazing!!!
Aug 30, 2018
We had a really great experience with the whole staff in this office on our first visit. They entertained both of my children and shared good laughs with them. You can tell that these people truly care about their patients and have great bedside manners. I will definitely recommend this practice to all of my family and friends! All the staff and the kid-friendly environment made it really a 5 star experience.
Aug 18, 2018
Everyone is very friendly, and the office has a space for my youngest to play. Very helpful! Everyone takes the time to explain where we are in the treatment process.
Aug 04, 2018
The staff is wonderful. They are extremely flexible. I love that they use SureSmile technology. They take their time and I don't feel rushed when I come in. The ask me questions to see how I'm doing, etc. I feel like a friend there and not a client. My teeth have been moving according to schedule.
Aug 02, 2018
I adore Dr. Wise, Dr. Lee, and their entire office staff!! They work hard to make sure time spent in their office is always as quick, pleasant and upbeat. They are concerned about anything that concerns their patients. Most of all, I am grateful for the great work they did for my daughter, my son, and most recently--- myself, in straightening our teeth. Incredibly grateful and pleased with the outcomes!!