Why I like
Wise Orthodontics
6960 Parkwood Dr.,
Frisco, TX 75034
Get directions
(972) 712-6862
https://www.wiseorthodontics.com
With locations in Frisco and McKinney, TX, Wise Orthodontics offers high quality orthodontic care, including Invisalign®, SureSmile®, and braces for children, teens, and adults.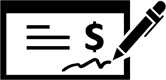 Read Reviews
Sep 12, 2018
Dr. Lee is wonderful!
Aug 31, 2018
Dr. Wise and his staff are amazing!!!
Aug 30, 2018
We had a really great experience with the whole staff in this office on our first visit. They entertained both of my children and shared good laughs with them. You can tell that these people truly care about their patients and have great bedside manners. I will definitely recommend this practice to all of my family and friends! All the staff and the kid-friendly environment made it really a 5 star experience.
Aug 02, 2018
I adore Dr. Wise, Dr. Lee, and their entire office staff!! They work hard to make sure time spent in their office is always as quick, pleasant and upbeat. They are concerned about anything that concerns their patients. Most of all, I am grateful for the great work they did for my daughter, my son, and most recently--- myself, in straightening our teeth. Incredibly grateful and pleased with the outcomes!!
Jul 26, 2018
Personable service. Engaging to my 11 year old. Quality of service is stellar. And as a former braces wearer, I respect all that is being done to enhance my son's smile!
Jul 19, 2018
All is the staff made us feel welcome and made our son feel comfortable with this new chapter.
Jul 12, 2018
My kids go there. They are very thorough with their work, friendly, accomodating in squeezing you in for emergency visits. I would definitely recommend them.
Jun 28, 2018
Great atmosphere and friendly staff...will address any concerns you might have and will take the time to explain what to expect in your personal journey to straight teeth and a happy smile. Dr. Wise was my children's orthodontist and when I decided to get braces I didn't hesitate who I would go to....
Jun 08, 2018
Dr. Wise and Dr. Lee and the staff go out of their way to make sure the patients needs are met and that a thorough, quality job is done.
Thanks!
Jun 08, 2018
Friendly professional
May 16, 2018
I love the staff! They are always smiling, and very kind. Professional always.
May 10, 2018
The very friendly and professional staff make each visit a pleasure.
Apr 26, 2018
Friendly, nice, clean, and doctors and staff have excellent knowledge. I'm new to orthodontics, so I appreciate how they make me feel welcome and answer any questions I have. Thanks!
Apr 19, 2018
I was very pleased with the office and the visit. I found the office a beautiful place filled with warm and helpful people.
Mar 29, 2018
Always so great to the kids and families!
Mar 23, 2018
friendly and helpful
Mar 14, 2018
Staff is so incredibly friendly, helpful and efficient. The office is always impeccable and everyone seems genuinely happy to see us.
Mar 07, 2018
You were great with both of my children with their braces and you are local to Frisco
Feb 28, 2018
They are friendly, knowledgeable and will work with your schedule.
Jan 19, 2018
Actually, I enjoyed everything about the place and the people. The magazine selection was bad, however. But I know most people just bury their head in their phones these days.