Why I like
Wise-Lee Orthodontics
6960 Parkwood Dr.,
Frisco, TX 75034
Get directions
(972) 712-6862
https://wiseleeortho.com
With locations in Frisco and McKinney, TX, Wise Orthodontics offers high quality orthodontic care, including Invisalign®, SureSmile®, and braces for children, teens, and adults.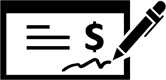 Read Reviews
May 30, 2023
Wonderful staff and DR's. Both my sons went to Wise-Lee Orthopedics over the last several years and are still clients. Great with the teens and we love them😸
Jan 13, 2023
Great experience here! Always on time and staff is friendly and knowledgable. I highly recommend them!
Nov 01, 2022
This office was highly recommended by my eye Dr, I have to say they are an awesome team. From front desk to Dr Lee, they are all super friendly and very professional. So happy I made the decision to attend for my teeth alignment journey
Oct 26, 2022
Can't say enough good things about this practice, both the Frisco and McKinney location are wonderful. Both of my daughters have gone to Dr. Lee for spacers and we absolutely love her, the practice and staff.
Oct 04, 2022
Dr. Wise and his staff are always so kind, professional, and eager to help in any way they can. I could not ask for more. I always look forward to my appointments. He's kind of my tooth hero!
Nov 08, 2021
All three of my children are patients here and I just can't say enough about this amazing crew! From day 1 we have always felt safe and guided with the care of our children. Thank you to Dr. Wise, Dr. Lee and their incredible staff for taking such great care of our kids!
Oct 07, 2021
Love this place my son had the best experience and their teeth look incredible I would recommend Wise Orthodontist to anyone needing Orthodontist services.
I just want to say that Dr Wise, Tammy, and the rest of the staff.
Thank for incredible job!
Jul 21, 2021
Love this place !!! All of my kids have had a great experience with Dr. Wise and Dr. Lee.
The staff is amazing, always with a great smile and attitude.
Thanks a lot !!!
Jun 23, 2021
The whole experience from the front to the treatment coordinator to the assistants and Dr Wise and Dr Lee ALL top notch. They were all professional and friendly to make getting ortho the most pleasant experience possible. Would highly recommend!
Feb 05, 2021
Both of my kids come here! Staff is awesome and Dr. Lee and Dr. Wise are very knowledgeable!!
Feb 04, 2021
the place is nice but i had to wait 20 extra because the lady could not find are car but besides that the rest was good
Aug 20, 2020
Love Dr. Wise, Dr. Lee and their staff! Everyone is friendly and helpful. Almost my entire family has gotten braces to improve our smiles with Wise Orthodontics. They also do a good job at making orthodontics affordable.
Jul 10, 2020
There has not been a moment where the service at Wise Orthodontics has been questionable. The front office staff are very accomodating and Dr. Lee is great with my kids. Highly recommend!
May 28, 2020
Excellent service definitely recommend doctor Wise and all his team all very professional.
Mar 06, 2020
All the staff is AWESOME! Grace put my braces on today and she is so kind, meticulous about her quality of work and is so caring! Dr. Wise and Dr. Lee are both great and they both always have a hand in the process of all of their patient
Mar 06, 2020
Dr. Lee and staff are amazing. My little girl feels so loved by Dr. Lee and staff.

Her birthday is next week and they went above and beyond to make her feel so special. She couldn
Mar 05, 2020
The team at Wise Orthodontics is absolutely fantastic! From the front desk, to both Dr. Lee and Dr. Wise, everyone was great with my son.
Unfortunately, with 2 other kiddo
Feb 20, 2020
Love love this place! My girls had the best experience and their teeth look incredible!
Feb 13, 2020
My son had his treatment performed at Wise Orthodontics and the experience was incredible. The office staff is second to none. Every time we had an appointment we were welcomed and felt right at home. Details were explained thoroughly throughout the process. My sons teeth now look like a million bucks.
Feb 10, 2020
Me as well as all my kids have gone here. They do a great job and all staff are friendly.