Why I like
Santiago's Paint & Home Improvement
1819 White Indigo Trl
Round Rock, Texas 78665
Get directions
512-739-8892
https://www.santiagosservices.com
santiagosservices@gmail.com
As a consumer, you should always feel comfortable with the company you choose to paint for you. We value the quality of our work and always have our customer with the best interest in mind.The lowest bid may not always be the best one. That's why we guarantee our work 100%. Our clients are our number one priority, and we make the effort to ensure that they are completely satisfied with our work. Have a specific project that requires professional attention? Get in touch with us today to discover how we can help.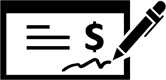 Read Reviews
Apr 07, 2021
The work is estimated reasonable and completed on time . Lucio and his team members are professional and efficient. I have got lot of project done in my home like outdoor partially covered patio to as simple as fixing high ceiling bulb , I have never been dissatisfied with Santiagos ,
Dec 18, 2020
There is good and cheap.....pick one. He wasn't the cheapest, but Santiago's did a great job on both the home projects we had. We will no doubt use them for any work we have in the future. Nicole and Lucio are great to work with. I would recommend them without reservation!
Oct 06, 2020
Excellent painters, go above and beyond to delight customers. Very professional.
May 31, 2020
Santiago's Paint and Home Improvement did an outstanding job on my house! They painted the exterior of the house, replaced old trim/siding, and painted the exterior trim. Their team was prompt and professional. I'll definitely use this company again when we do the interior of our house.
Apr 13, 2020
Lucio is very professional, reviewing all aspects of the job and returning while the job is in progress if there is a question to how the job should proceed. He listens. The good communication enables a job to be completed in a time efficient manner with good quality at a reasonable price.
Mar 09, 2020
Santiago paint and home improvement did a great job, I highly recommend them!
Mar 09, 2020
Professional, fairly priced, quality work
Feb 10, 2020
Efficient, reliable, great work!!
Feb 01, 2020
Santiago's did some interior painting in our home previously and they just stained our front door. We're very pleased with the quality of work and price.
Nov 18, 2019
We had a great experience. They did everything we asked for, were professional, and completed the job on time!
Oct 30, 2019
Everything went awesome!!! The crew were professional, competent and courteous! They did a phenomenal job. Pricing was outstanding!
Oct 21, 2019
Lucio and his crew always do an excellent job, completing all work with a smile, good work ethic, and attention to detail. I would highly recommend Santiago's Pant and Home Improvement.
Oct 13, 2019
The work they did on our home (both inside and out) was done efficiently & on time. The results are excellent! Cannot recommend them highly enough!
Sep 27, 2019
Great service. Wonderful attention to detail. friendly staff, who treat people and there homes with respect.
Sep 24, 2019
The work they did was exactly what I wanted. They came in the first day with a large crew protected/covered all of my personal belonging and started working. They finished ahead of schedule and I was very pleased. I will definitely be using their services again.
Sep 24, 2019
I couldn't have been more pleased with the work Lucio and his team did for us. Prices were fair, work was excellent, and the team was professional. Top notch service all the way around! I'd definitely recommend them.
Sep 22, 2019
Professional, excellent quality, friendly, and fast!
Sep 22, 2019
They arrive when they say they will, do a high quality job, & are very profressional
Sep 21, 2019
Very informative and on time. Very prompt when communicating.
Sep 20, 2019
We had the most incredible experience with Lucio and his team. We started with a paint quote and they did all of our home improvements. They are extremely organized, they work clean and get the job on time. I have recommended them to many people and plan to use them again.