Why I like
Johnson Dental - Barker Cypress
8649 Barker Cypress Rd.
Cypress, TX 77433
Get directions
832-683-4354
https://www.johnsondentalcypress.com
At Johnson Dental we love helping patients of all ages achieve the healthy, beautiful smile they deserve. Our practice is a warm and family friendly environment with a wide variety of general, cosmetic and restorative services available. Our doctors will listen to your concerns and find a conservative, personalized treatment plan that works to meet your unique needs.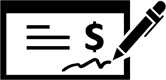 Read Reviews
Mar 20, 2020
This was an initial visit. They were friendly, from the people at the front desk to the actual dentist. I felt like I could trust the information that I was given and it felt like a place I definitely want to revisit.
Mar 20, 2020
Patient dentist and great staff. They really work to make your visit pleasant and painless!
Mar 17, 2020
Best ever for quality care! Dr. Johnson and staff are very friendly, glad to be assured my whole family are in good hands!
Mar 13, 2020
They are very nice
Mar 12, 2020
Everyone there is fantastic
Dr. Kerry Johnson is one of the best dentist I have ever gone to.
I told someone yesterday I have a early morning dental appointment
And they said, they hate going to the dentist, I told them Then you're going to the wrong dentist
And gave Dr. Johnson s information
Mar 11, 2020
Broke a tooth and they saw me the same day. Put a temp crown on the next morning. Excellent experience and very personal service.
Mar 10, 2020
Dr. Johnson is very kind and friendly with his patients. He is always thorough in his diagnosis as well as efficient and caring during treatments. I have no hesitation recommending Dr. Jhonson to any of my friends or family.
Also, all the staff of Jhonson Dental I have come across are highly professional and customer centric in taking care of them.
Mar 04, 2020
Ashley is great and super friendly.
Mar 04, 2020
I love Johnson's Dental because everyone in their office is upbeat, positive, friendly and helpful. It also helps that Dr Johnson is an excellent dentist...
Mar 04, 2020
I love Dr. Johnson and his whole team. I've been a patient for 15 years and I have and continue to receive excellent care with detailed service and excellent value.
Mar 04, 2020
Nice customer service, no waiting time, reasonable prices
Feb 27, 2020
Unless busy with another patient, They greet you by name the moment you walk in. They genuinely care and take time with you - not rushed. Down to earth personalities. Warm inviting office.
Feb 27, 2020
ALL the people are great. It's very close and convenient to get to. A personal relationship with the Johnsons. They take care of my entire family as well as extended family in the area.
Feb 25, 2020
Dr. Kerry Johnson is one of the best dentists I've ever had in my life. He does very good dental work. And I highly recommend him for that. He also has a gentle touch & this gentleness reflects his compassionate side. I've been his patient for 17 years & will continue to be so for many more years to come.
Feb 24, 2020
Clean, professional and friendly staff.
Feb 24, 2020
I'm very comfortable with Dr. Johnson and his staff. The office personnel are always in a good mood and the office itself is well run and always maintains a professional appearance. I'd give Johnson Dental a big thumbs up!
Feb 24, 2020
I have been going to Dr. Johnson for many years. Before finding him my daughters (now adults) We're scared to death of the Dentist. After finding Dr johnson going to do this was so easy. If you're searching for Dentists I highly recommend Dr. Johnson. Very thorough and conscientious. All technicians are sad for courteous And knowledgeable. I never considered going anywhere else
Feb 20, 2020
Staff ie very friendly and they do excellent work.
Feb 19, 2020
They are friendly and do a great job.