Why I like
Johnson Dental - Barker Cypress
8649 Barker Cypress Rd.
Cypress, TX 77433
Get directions
832-683-4354
https://www.johnsondentalcypress.com
At Johnson Dental we love helping patients of all ages achieve the healthy, beautiful smile they deserve. Our practice is a warm and family friendly environment with a wide variety of general, cosmetic and restorative services available. Our doctors will listen to your concerns and find a conservative, personalized treatment plan that works to meet your unique needs.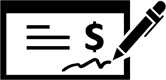 Read Reviews
Nov 26, 2019
Great people. Confident on their services. Very pleasant atmosphere.
Nov 23, 2019
The clinic has always been very responsive to my requests for assistance. They are very polite and do their best to practice painless medicine.
Nov 22, 2019
Miss Linda the hygienist is wonderful.
Did excellent job cleaning my teeth.
Thank you.
Nov 15, 2019
The staff was excellent, friendly and good at their job. My visit could not have gone better.
Nov 14, 2019
because they make you feel like family..
Nov 14, 2019
Great and prompt service, and the nicest people.
Nov 14, 2019
The service was amazing! All the staff members are incredibly nice and professional. The office is so new, clean and comfortable. I can not say enough good things about Johnson Dental.
Maria Margarita Martinez
Nov 14, 2019
I never write reviews but will for these guys. Dr. Kerry is great stuff, in tune with you genuinely as a patient. Staff is superb, wouldn't go anywhere else!
Nov 13, 2019
Friendly staff and comfortable environment!
Nov 13, 2019
Great service, staff, and facility.
Nov 12, 2019
Dr. Johnson and all the people in the office are professional, polite and friendly, and take care to provide excellent care in all respects.
Nov 12, 2019
Everyone is so friendly and very courteous!!
Dr. Johnson is the most gentle dentist that I have used! We had used the same dentist for many years and when he retired I was very concerned over finding a replacement. He came recommended and it was our lucky day! We are very pleased!
Nov 12, 2019
The whole staff are friendly, helpful and very professional.
Nov 12, 2019
Down to earth people, very friendly
Nov 07, 2019
Professional, friendly service by Dr Johnson, caring dental hygienist,
Friendly office staff
Nov 07, 2019
Very friendly, professional, and honest.
Nov 07, 2019
We like Johnson Dental on Barker Cypress because before we found them we thought all dentists in Houston performed way too many non-necessary procedures. Their honest conservatism makes them the best we have found by far.
Nov 06, 2019
Dentists , assistants and staff are friendly and professional.
Nov 06, 2019
Amazing bed manners, gentle touch, explanation of all possible treatment options
Nov 06, 2019
They're very friendly, professional and excellent service. I always recommend Dr. Johnson!