Why I like
Johnson Dental - Barker Cypress
8649 Barker Cypress Rd.
Cypress, TX 77433
Get directions
832-683-4354
https://www.johnsondentalcypress.com
At Johnson Dental we love helping patients of all ages achieve the healthy, beautiful smile they deserve. Our practice is a warm and family friendly environment with a wide variety of general, cosmetic and restorative services available. Our doctors will listen to your concerns and find a conservative, personalized treatment plan that works to meet your unique needs.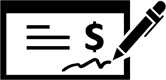 Read Reviews
Oct 15, 2019
Professional friendly support group and front office. Dr. Johnson is excellent at his job. Quality work ina great atmosphere.
Oct 14, 2019
Been a loyal customer for 25 plus years. Professional staff, quality care, friendly and available for my schedule.
Oct 09, 2019
This dental office is very professional and knowledgeable. The staff always greets their customers. Waiting time is always minimal, the staff is very efficient. Dr. Kerry is a great dentist,
Oct 09, 2019
It is always a pleasant experience and makes it easy to go to the "dentist". Great staff and Kerry and his wife have built up an amazing practice!
Oct 09, 2019
Best dentist ever! Our Family has been with them since they opened in the Kroger Plaza many years ago. Dr. Johnson at all of his staff are outstanding. Exceptionally good at what they do and state of the art in all their equipment.
Oct 09, 2019
Friendliest staff.EVER. Fantastic dentists and always on time
Oct 08, 2019
The staff is always nice and accommodating!
Oct 03, 2019
Super friendly and just great people all around. I would definitely recommend you to friends. Ashly is awesome.
Oct 02, 2019
Every time I visit Johnson Dental with my family, it is a pleasurable experience. The staff is friendly, attentive, and prompt. They show a caring attitude towards any needs we have. The technicians are fabulous with my young children, making them feel comfortable and showing patience as my little ones learn to love the dentist. Dr. Johnson is always friendly, thorough, and knowledgeable with any questions we bring. We are so glad we found Johnson Dental!
Oct 02, 2019
Honest, Professional and overall Patient First with lots of care!
Sep 03, 2019
The staff is friendly, informative and professional. Rarely wait beyond my scheduled appointment time. The dentists listen closely to understand what issues I may be having. Out of pocket costs are given prior to performing any procedure.
Aug 15, 2019
GREAT CUSTOMER SERVICE!! Easy to schedule, friendly, accommodating scheduling and easy access in Cypress!! My Dr's Kerry and Sandra have the best bedside ever!!!
Thank you for taking care of my family !!
Aug 12, 2019
The complete team is awesome!! Love working with everyone.
Aug 12, 2019
They are professional, organized, & very friendly. Additionally, Johnson Dental was willing to see my son on a Saturday when he had a dental emergency. I cannot thank them enough for helping our family out!
Aug 12, 2019
Dr Johnson is very personable and professional
Jul 27, 2019
Highly Competent, friendly, warm, and welcoming staff and facility. As close to painless dental work as it gets. Have been patient for about 16 years. Highly recommend.
Jul 26, 2019
Professional, caring.
Jul 26, 2019
From the front desk, all the way up to Dr. Johnson we would rate fantastic. They are friendly, caring, professional and make going to the dentist a pleasant experience. We love Lynnette and Dr. Kerry Johnson.
Jul 25, 2019
I love Johnson Dental Clinic. Dr. Johnson is the best and his office is run like a well oiled machine. My hygienist is excellent and has become a friend.

The new office is icing on the cake!
Thanks Dr. Johnson and staff.
Jul 24, 2019
Very friendly and gentle.