Why I like
Johnson Dental - Barker Cypress
8649 Barker Cypress Rd.
Cypress, TX 77433
Get directions
832-683-4354
https://www.johnsondentalcypress.com
At Johnson Dental we love helping patients of all ages achieve the healthy, beautiful smile they deserve. Our practice is a warm and family friendly environment with a wide variety of general, cosmetic and restorative services available. Our doctors will listen to your concerns and find a conservative, personalized treatment plan that works to meet your unique needs.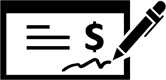 Read Reviews
Jul 12, 2021
I was referred to this practice by a patient of this group and he spoke very well of the group.
When I called to make the appointment, I explained my health situation and they gave me an appointment for the next day.
The staff in the office were very professional and took great care of me.
The dental hygienist (I believe her name is Gena / Jena), she listened to my explanations and did a good job with the x-ray.
And to complete this good experience, Dr. Sandra de Leon Johnson was terrific, she took the time to talk about my health condition something that I did not expect and I liked that very much. It is very important to communicate and establish a good relationship between patient and doctor and the group.
Sorry for the delay sending my review, after my appointment I had surgery.
May 29, 2021
Everyone at Johnson Dental is great. I'm terrified of dentists. Due to my medical health and anxiety, I'm not an easy patient. They have made me feel welcomed and comfortable. I have had multiple work done so far. Both Dr. DeLeon & Johnson made sure I was well cared for. It's hard to find a dental family you can trust and are comfortable with. I'm lucky I have found mine. Johnson dental is clean, their friendly, very thorough and do great work.
May 19, 2021
Very nice and clean. Friendly staff and professional service.
May 19, 2021
Awesome service
Professional service
Always on time 😉
Highly recommend this practice 🙏
May 18, 2021
Dr. Johnson & his staff are all very friendly & perform great service! I've been seeing Dr. Johnson for almost 20 years.
May 15, 2021
Johnson Dental Drs. Kerry, Sandy, Tim and their staff are awesome!! Professional, personable and cari g!!
May 13, 2021
Friendlyness....don't feel like a patient but as a person....Dr Johnson knows his business and the way he treat his patients is greatly appreciated.
May 13, 2021
Everyone very friendly and professional
May 13, 2021
Dr Johnson and the staff are amazing! Perfect from the time you call and schedule an appointment to walking out the door after your appointment!
May 13, 2021
Staff and Dr. are very professional and super friendly! I've been going there many years and will for many more! Highly recommend Dr. Johnson and hygienist Ashley, they are fantastic!
May 13, 2021
They do a fantastic job, my hygienist and Dr.J are awesome. What more can I say
May 13, 2021
Because positive environment and attitude of staff members and doctors and convenience,close to my house.
May 13, 2021
Great customer service. Kerry and his team provide quality care. That's why our family has been going to him for the past 15 years.
May 13, 2021
Great people, great service!
May 13, 2021
The office is very convenient, staff is very kind and helpful. Dr J is awesome.
May 13, 2021
They are always friendly, kind, respectful and engaged. They are my dentist as long as I live here.
May 13, 2021
Great service people very friendly and Dr Leon is the best
May 13, 2021
I like Johnson Dental because all the doctors and their staff are not only professional; they make me feel welcome and ease any concerns I may have. They answer my questions and let me know what needs to be done and as procedures are done; they explain why they are doing what they are doing and what to expect to feel. They also (which is extremely important to me) let me know what my responsibilities are if my insurance doesn't cover all - up front. That way I can make the decision about how to go about proceeding. I really appreciate their friendly atmosphere and seemingly honesty in truly caring about my health and needs.
May 13, 2021
Dr Kerry Johnson is so polite gentle and professional. From the time I enter the practice every staff member is so welcoming and polite and attentive. I'm so glad I found yr practice. Highly recommend it .
May 13, 2021
Super friendly and professional staff.
Dr Johnson is great!