Why I like
Johnson Dental - Barker Cypress
8649 Barker Cypress Rd.
Cypress, TX 77433
Get directions
832-683-4354
https://www.johnsondentalcypress.com
At Johnson Dental we love helping patients of all ages achieve the healthy, beautiful smile they deserve. Our practice is a warm and family friendly environment with a wide variety of general, cosmetic and restorative services available. Our doctors will listen to your concerns and find a conservative, personalized treatment plan that works to meet your unique needs.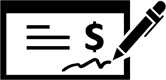 Read Reviews
Jun 14, 2019
The whole team is so professional and it starts right from when you walk in the door. I have trusted Dr Johnson with my whole family's health for nearly 20 years now. Ashley is absolutely the best hygienist - professional, gentle, caring able to answer any question in a clear and straightforward manner. Dr J is first class - you know you are being completely taken care of. The equipment and new facility is world class. Even though we have moved from the area we continue every six months to come back to where we know we are being taken care of!
Jun 13, 2019
Everyone is nice and professional.
Jun 13, 2019
Very friendly staff and on time. The new office is well decorated and overall pleasant atmosphere. Dr. Kerry Johnson and team are awesome.
Jun 13, 2019
Doctor Kerry Johnson is very nice and always takes time to explain the problem that I may have and I appreciate him being personable.
Jun 13, 2019
Not only do I get my teeth super clean but I get a squat workout sometimes
Jun 13, 2019
Everyone is extremely friendly and so accommodating with an emergency appointment. Totally go above and beyond - A+++ service!!!
Jun 13, 2019
Dr Kerry is an excellent dentist and has warm and friendly chair side manor. I love the staff. Friendly, funny, and very professional. Great place
Jun 12, 2019
The are always on time! Happy, friendly place. Great atmosphere.
Jun 12, 2019
Friendly staff and both Dr. Johnsons are professional and have awesome personalities!
Jun 12, 2019
Best Dentist ever and his team is the best, front desk very friendly and courteous! Will return !
Jun 12, 2019
Keri Johnson is the most genuine dentist I have ever been to. Great work, personality, and his staff is okay. My hygienist today was great, but the front desk could use a bit more "pep".
Great place for dentistry.
Jun 11, 2019
Dr. Johnson is always very professional with the human side to him allowing for the type of humor that puts patients at ease. The office staff all rate five stars and provide all the support required for this location.
Jun 11, 2019
Their staff was friendly and thorough. Doctors did great work. I felt no pain during a crown and was very comfortable. Thank you.
Jun 11, 2019
Friendly and always on time!
Jun 11, 2019
Friendly staff, professional and a great atmosphere!
Jun 07, 2019
Friendly, very accommodating and professional phone etiquette!!
Jun 06, 2019
Very professional and friendly. Take time to Listen to your concerns. Very gentle when the procedure is not very pleasant.