Why I like
Clean Slate Ink Tattoo Removal
600 Round Rock W Dr #203
Round Rock, TX 78681
Get directions
(512) 953–8566
https://cleanslateink.com
info@cleanslateink.com
Clean Slate Ink, Austin's newest laser tattoo removal clinic specializes in completely removing unwanted ink, selectively removing a specific part of tattoos, and lightening tattoos down in preparation for a cover-up tattoo.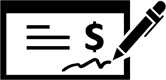 Read Reviews
Jun 12, 2019
Mr. Harris was Awesome! Hospitality was great! I am very impressed with the difference after just one session. Pricing was fair and treatment was fairly quick. I had alot of anxiety, and he was very reassuring and explained the process. If you are looking to clean up for personal or professional reason, I would highly recommend Clean Slate Ink.
Jun 10, 2019
Chris was extremely friendly and professional! The process was quick, clean and didn't hurt much at all. I feel like there is a lot of fear-mongering around tattoo removal, but Chris makes sure you're well informed and comfortable before even starting.
Jun 05, 2019
Great place! Def great experience!!
Jun 05, 2019
The location is very convenient if you live north of Austin. Very responsible prices. Very happy with the service.
May 31, 2019
Very knowledgeable about removing a tattoo.
May 28, 2019
Quick and easy! Chris was informative and professional.
May 23, 2019
Chris at Clean Slate went above and beyond to help a young person have a better chance at future success by removing unwanted tattoos! We appreciate you Chris!!!
May 16, 2019
What makes Clean Slate so awesome? Chris! He was so professional and friendly. He explained the entire process and mechanism of the laser so clearly. I had zero anxiety and knew exactly what to expect. The facility is so clean and comfortable. Safety and health is clearly the top priority here. 10/10 recommend Clean Slate.
May 14, 2019
The whole process was super quick and easy! Chris was very nice and professional and the atmosphere of the clinic was very pleasing.
May 14, 2019
The owner is the perfect combination of friendly, professional and knowledgeable. He explained the whole process to me and answered my endless questions. His communication before and after my treatment was top-notch!! His impressive, hi-tech equipment included an awesome machine to numb my finger (instead of an ice pack that doesn't really do the trick). Lastly, his prices and bundles are truly affordable. I highly recommend Clean Slate Ink to anyone interested in tattoo removal. A+++++
May 13, 2019
Chris is very knowledgeable and educated on different skin types and tattoos. I needed a few tattoos removed, because they were old and distasteful and I also work in the healthcare setting full time and do fitness and my body and skin is something I take pride in. I serve in the Texas Army National Guard and he services many veterans. He provides excellent services and will continue sessions with him. Services are affordable, flexible, he's kind, patient, and makes sure you are comfortable, the office is very nice and clean as well. I'm so glad I went to Chris!
May 13, 2019
Chris is very professional and the way he explained the equipment and procedure was very reassuring. Atmosphere was calm and relaxing. Price was very reasonable and I highly recommend him.
May 13, 2019
Chris Harris was very professional and his explanation of the procedure and equipment certainly put me at ease. Price was very reasonable and service was great. I highly recommend him and so Glad I found out about him.
May 10, 2019
It was great. Very inviting atmosphere, knowledgeable as well as professional!
May 10, 2019
Easy appointment scheduling. Good price, friendly service and clean environment. The process was explained and all of my questions were answered to my satisfaction.
May 09, 2019
Clean and professional! Certainly cares a lot about his patients.
May 09, 2019
Great experience! I contacted Chris to reschedule my appointment from 6pm and he was able to get me in during my lunch break. In and out in 30 minutes.
May 08, 2019
Reponse to my initial inquiry was prompt. It's a clean and professional environment. Special attention was given to explaining the procedure and equipment and answering any questions I had.
May 08, 2019
Chris was super awesome and friendly. He made the experience way less scary and made me feel at ease. I would recommend him anytime!!!!
May 03, 2019
I was on the fence about getting this done. I made the appointment for just a consult but after hearing all the information & all my questions answered I decided to do the procedure right then & there. A 15 yr mistake gone in 31 seconds. Thanks Clean Slate Ink for being affordable to help people like me.