Why I like
Clean Slate Ink Tattoo Removal
600 Round Rock W Dr #203
Round Rock, TX 78681
Get directions
(512) 953–8566
https://cleanslateink.com
info@cleanslateink.com
Clean Slate Ink, Austin's newest laser tattoo removal clinic specializes in completely removing unwanted ink, selectively removing a specific part of tattoos, and lightening tattoos down in preparation for a cover-up tattoo.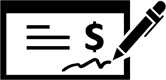 Read Reviews
Dec 16, 2018
The best thing about Clean Slate is Chris. You just couldn't ask for a more understanding, patient, sensitive person. I brought him a very reluctant and nervous client, and now we are on our way to a clean slate (and a cleaner face). Thank you, so much!
Dec 14, 2018
The services he offers for people who are joining the military is incredible! I feel extremely blessed to have the opportunity to have his help removing a few tattoos before I leave. The session was over very fast and he was so informative! 100% recommend to anyone looking to get ink removed.
Dec 09, 2018
Chris was very informative and professional. He broke down the process of what would need to be done to remove my tattoo that I've had for 17 years. He made my first appointment a painless in & out process while working with me on pricing for a great package deal. This is a must go for your removal needs.
Dec 01, 2018
Fast and easy, Chris was extremely knowledgeable and friendly, and the procedure was very easy
Nov 29, 2018
I highly recomend Clean Slate Ink to any one wanting a tattoo removed. Chris provided a very fast and painless tattoo removal in a matter of minutes. Depending on the size and condition of your tattoo, Chris will provide the best treatment for you.
Nov 28, 2018
Christopher truly knows his craft. He explained the entire procedure before, during and after. His professionalism and knowledge about the process eased some anxieties. Very clean facility with state of the art equipment. Christopher's approachability and friendly demeanor was appreciated and I think he makes a great face for the company.
Nov 24, 2018
Clean slate ink is one of the best laser tattoo removal clinics I've visited in all of the Austin area. Great location, very clean office, he will walk you step by step of the process and great prices. I wished I would've found this office sooner. I'm very happy with the work done.
Nov 24, 2018
Chris is incredibly responsive, professional, friendly, and patient. The office is very clean, well designed, and comfortable. Chris explained everything before, throughout the treatment, and after. I would absolutley refer anyone even considering removal to call Chris.
Nov 22, 2018
First session down. Completely professional and relaxing atmosphere. I've been in other Laser Removal establishments, this one is by far the cleanest, nicest place I've ever stepped foot in. Very knowledgeable and will continue treatments!
Nov 17, 2018
Fast setup and great atmosphere. The location is awesome. Great service and my sister said awesome coffee. Would definitely recommend to others
Nov 17, 2018
Great customer service. Fast and painless
Nov 16, 2018
He's super friendly guy and an amazing person . He talked me through the whole experience and explained any questions I had . Thank you again !
Nov 11, 2018
Awesome work
Nov 04, 2018
I had a great experience. Chris was very nice. He explained everything and why it's done that way. Not painful.
Oct 30, 2018
Incredible service and attention to detail. Extremely professional. Best pricing I found. Very clean and profession office. Great results.
Oct 27, 2018
Great place for tattoo removal. Friendly environment.
Oct 27, 2018
Chris responded to my request for a consultation within minutes and was able to see me that afternoon. It has been over six years since my last laser removal and I was thrilled to find out the technology is much more advanced and the pain is practically non-existent! Piece of cake. Chris took time to explain everything. He is so nice and his office is clean and comfortable. Can't recommend him highly enough! Thank you, Chris!
Oct 25, 2018
chris is super friendly, makes everything easy to understand about the process. he is a very cool guy. this was my first one and he made the whole process as easy as could be. definitely would recommend getting your tattoo removed through him
Oct 17, 2018
Kind,professional,and very understanding to your needs. Explained everything from before the procedure to after the procedure. Very thorough! I would recommend this to anyone that needed the help
Oct 16, 2018
Fast work. Explains the procedure and the risks clearly. Very good experience would definately recomend.