Why I like
Clean Slate Ink Tattoo Removal
600 Round Rock W Dr #203
Round Rock, TX 78681
Get directions
(512) 953–8566
https://cleanslateink.com
info@cleanslateink.com
Clean Slate Ink is a laser tattoo removal focused clinic that serves all of Round Rock, Georgetown, Cedar Park, Pflugerville, Hutto, Taylor, Elgin, and other surrounding cities in the North East Austin area. We specialize in completely removing unwanted ink, selectively removing a specific part of tattoos, and lightening tattoos down in preparation for a cover-up tattoo.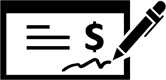 Read Reviews
Oct 17, 2018
Kind,professional,and very understanding to your needs. Explained everything from before the procedure to after the procedure. Very thorough! I would recommend this to anyone that needed the help
Oct 16, 2018
Fast work. Explains the procedure and the risks clearly. Very good experience would definately recomend.
Oct 11, 2018
The facility was very inviting and Chris made the entire experience better. I was skeptical about the procedure but Chris walked me through everything and made it a very enjoyable experience also quick, virtually painless and affordable. I would highly recommend Clean Slate Ink to anybody who is interested in tattoo removal.
Oct 11, 2018
Phenominal customer service! The staff here made me feel very comfortable and the process itself was so simple and painless.
Oct 11, 2018
Two of my friends and I went to get out tattoos removed and everything went so smooth. Chris was very nice and made us feel very comfortable and was veru knowledgable. The office is very clean and comfortable. I was so suprised how quick the treatment was! I would totally recommend Clean Slate Ink to anyone!
Oct 02, 2018
Professional, educational,affordable and easy ink removal system!
Oct 01, 2018
Clean slate is great. Chris is awesome makes me feel right at home. They have the absolute newest and invasive equipment and the pricing cannot be beaten.
Sep 25, 2018
I filled out the online survey and received a response SAME DAY! This is the first thing that set Clean Slate apart from other tattoo removal services. From there, Chris provided me with detailed information about the process and made sure I was aware of all my options. He was super personable and professional, and this carried through during the actual consultation and first session. My only concern walking in was how painful the treatment would be, but the process itself was virtually pain free...far less painful than actually getting my tattoo, if not painless. I HIGHLY recommend Clean Slate and am excited to continue in my tattoo removal journey.
Sep 25, 2018
Fantastic experience! Very professional and clean! Chris is an amazing person, and does a wonderful job. Goes above and beyond for customer service! Definitely making clean slate ink my go to for laser removal.
Sep 25, 2018
Loved it so much! The office was clean and Cristopher is super friendly and welcoming! The procedure was fast and pretty much painless! Plus pricing is the best I've seen! Would definately reccomend and I will for sure be going back!
Sep 22, 2018
Nice and clean environment! The gentleman that helped me was nice, friendly, informative and gave me information without making the process nerve wrecking. 10 out 10 experience all the way!
Sep 21, 2018
Did a walk in, Chris was very knowledgeable and accommodating. Excellent work, would recommend!
Sep 21, 2018
Clean slate ink is reliable, safe and convenient for anyone looking to remove an old memory
Sep 13, 2018
Super professional and super clean. Process was faster than I thought and less painful than I thought. I am happy with the results from my first session
Sep 12, 2018
Enjoyed a very comfortable setting with an experienced knowledgeable staff, great services along with beautiful clean environment. A MUST go to place to get your INK gone and done correctly
Sep 11, 2018
I went for my first time it was very nice place. Chris was super informed and if you have questions he's right there. Can't wait to go back! Super pain free procedure.
Sep 10, 2018
Awesome service, simple and quick procedure with very little pain. Great first expirence with tattoo removal.
Sep 09, 2018
Why spend money anywhere else . Top of line here , get a consultation and you will know what I mean.
Sep 09, 2018
Thank you Chris so much, the experience was not what I've imagined but 100 times better. I brought my kids because sometimes you no choice , it was stocked with drinks and snacks and my kids were happy. I can at times be very picky on where I do my business with but they are beyond the best when it comes to the technology. Do your research and trust me you will save time and receive value for your money .
Sep 08, 2018
This place is very professional and clean. Chris is very knowledgeable and makes you feel very comfortable with the process. I thought I was just going in for a consultation but ended up starting the process. It was quick and fairly painless. Definitely not what I expected, I was a little nervous going in, I'm very happy that I decided to go. Thank you Chris for making this a great experience. I highly recommend this place!