Why I like
Clean Slate Ink Tattoo Removal
600 Round Rock W Dr #203
Round Rock, TX 78681
Get directions
(512) 953–8566
https://cleanslateink.com
info@cleanslateink.com
Clean Slate Ink is a laser tattoo removal focused clinic that serves all of Round Rock, Georgetown, Cedar Park, Pflugerville, Hutto, Taylor, Elgin, and other surrounding cities in the North East Austin area. We specialize in completely removing unwanted ink, selectively removing a specific part of tattoos, and lightening tattoos down in preparation for a cover-up tattoo.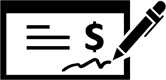 Read Reviews
Aug 21, 2018
I had my first treatment today. I was impressed with the entire experience so far! Courteous and knowledgeable. Efficient, yet took time to explain each step and answer any questions. The facility was also quite nice!
Aug 21, 2018
They were incredible- and almost totally painless. A lot of people are terrified to get their tattoos removed bc of the epic pain they hear about, I can certainly say I was shocked by how little it hurt today.

Chris was totally knowledgeable and skilled at his talent. I am definitely going to go back to finish this off!

Aug 15, 2018
Professional organization.
Aug 15, 2018
The owner is very personable. Facility is extremely clean and in good taste. It is feared to making the client feel at ease.
Aug 13, 2018
Clean Slate Tattoo removal is the only place I trust to properly, professionally and thoroughly remove tattoos. I originally had one friend see them and had outstanding success results. Such good results that we even had a second friend decide to use them after reserching other places. They are both so happy!! it only took a few short visits and they are completely free of their tattoos!! They are so good I have begun referring patients out of my own Medspa in Westlake to use their services. The staff is polite and dedicated..... but more importantly does an excellent job. The quality of their state of the art equipment combined with genuine effort, concern and capability of the staff from start to finish makes an unbeatable removal experience. You will be SORRY if try ANYONE else. When getting the job done right is most important Clean Slate tattoo removal is the ONLY choice. Their work can not be out done. Dont hesitate to sign up. You are in great hands!!
Aug 12, 2018
The staff was very kind and helpful, the office is very nice and the price is better than other clinics in Austin. Will definitely refer Clean Slate to my friends!
Aug 11, 2018
Absolutely the best place! I can't believe how easy the process was with almost no pain. I am so happy with the results. My only regret is that I didn't do it sooner.
Aug 10, 2018
Not as painful as expected, great service and knowledgeable staff!!
Aug 10, 2018
Awesome service will return again! Very fast and practically painless, was worried it was going to really hurt, good price compared to the other clinics in Austin.
Aug 10, 2018
I was really nervous about my procedure, but the staff prepared me every step of the way. From my initial phone call to follow up, they were sensitive to my fears (and embarrassment over a terrible tattoo from my teenage years). It wasn't nearly as bad as I thought, and the results are better than I expected. Thank you for making erasing this regret so easy!
Aug 10, 2018
I was very comfortable going here and everyone was very helpful.
Aug 10, 2018
Very friendly staff and amazing facility.
Aug 10, 2018
Great location and the staff is very knowledgeable!
Aug 09, 2018
Office is very comfortable, and staff is professional and knowledgeable. My experience was extremely pleasant with minimal pain due to the Cyro Chiller. I will be returning for future treatments and will refer my friends.
Aug 09, 2018

The staff was very professional and kind. The office was very organized and clean. I would highly recommend this business!