Why I like
Clean Slate Ink Laser Tattoo and Hair Removal
600 Round Rock W Dr #203
Round Rock, TX 78681
Get directions
(512) 953–8566
https://cleanslateink.com
info@cleanslateink.com
Clean Slate Ink, Austin's newest laser tattoo and hair removal clinic specializes in completely removing unwanted ink, selectively removing a specific part of tattoos, and lightening tattoos down in preparation for a cover-up tattoo.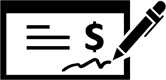 Read Reviews
Jul 24, 2021
Chris and Lana are wonderful. I felt completely at ease. The procedure was swift and efficient and I no longer have to look at or cover up badly tattooed eyebrows which had distressed me for years. They've gone! I'm so happy! Thank you, Chris!
Jul 22, 2021
This was my fist laser hair removal, it went great. Definitely will recommend it.
Jul 22, 2021
Great customer service, very fast and easy.
Jul 22, 2021
Lana is so comforting, educational and made this decision an easy one to make. It was almost painless. Don't think about it, just do it!
Jul 07, 2021
Promote communication, great service, efficient appointment.
Jun 26, 2021
I 100% recommend this place, they answered my calls and questions immediately, very professional and attentive and the price is reasonable.
Jun 26, 2021
Professional service, kind employees, great communication.
Jun 24, 2021
Chris and Lana are the best. Really let me know what to expect and made me feel comfortable by answering all the questions I had. Even got my first session in, quick and as pain free as possible. Happy I found Clean Slate!
Jun 24, 2021
Great experience! Chris and Lana were both wonderful, explained the whole process and answered all of my questions. Even got my first session in! Quick and as pain free as possible. Happy o chose them!
Jun 18, 2021
Amazing laser tattoo removal HANDS DOWN !!!!! Will make sure you understand everything and have all questions answered before anything. And best of all….. AMAZING PRICES 100% worth my 1.5 hour drive !!!
Jun 18, 2021
100% Best place in Texas to go for Tattoo laser removal. Very kind, courteous, and Chris will make sure you understand everything before you make a decision. Best of all they have amazing prices for the BEST quality !!!
Jun 14, 2021
I am so glad I chose Clean Slate Ink for my laser eyebrow tattoo removal..They answered all of my questions before I asked.. They are very knowledgeable..Nice voffice ..Great staff..I highly recommend this place for your laser...
Jun 08, 2021
Chris is awesome! Not only are his prices the best in town, he also has the best equipment that allows him to address all colors and types of tattoos. Tattoo removal is not painless, but Chris ensures I'm as comfortable as possible during the process. I'd recommend Clean Slate tattoo removal to anyone looking to erase the mistakes of their youth! :)
Jun 08, 2021
Very, professional, informative and easy process! Excited to see the end result.
Jun 01, 2021
I highly recommend Chris for the removal of ink from microbladed eyebrows to provide a "cleanslate" for the next artist. Chris was extremely thorough in explaining the process step by step and what I could expect afterwards. He is friendly and quite funny which calmed my nerves before and during the procedure. I'm in the fading step now. Final results should be in about 4 weeks. Will gladly be sending referrals! Thank you, Chris!
May 20, 2021
It was easy and fast.
May 08, 2021
Awesome experience! Chris is very professional and honest. We drove 3 hours each way for his amazing work. THANK YOU!
May 01, 2021
Chris was thorough, professional,very friendly, and knowledgeable about the whole procedure and what to expect. I've had several consultations but none have put me at ease and exceeded my expectations the way clean Slate did. Looking forward to continuing my tattoo removal process with him!
Apr 14, 2021
The place is Clean and the staff/technicians are very informative and knowledgeable. I had a tattoo removal procedure and Hair removal with a few more sessions to Go. Prices are also very reasonable. I highly recommend this place as I had a great experience With them. Thank you guys for the great Service.
Apr 12, 2021
Chris was great at explaining the process thoroughly and answering and questions I had. Very quick and easy!