Why I like
Clean Slate Ink Laser Tattoo and Hair Removal
600 Round Rock W Dr #203
Round Rock, TX 78681
Get directions
(512) 953–8566
https://cleanslateink.com
info@cleanslateink.com
Clean Slate Ink, Austin's newest laser tattoo and hair removal clinic specializes in completely removing unwanted ink, selectively removing a specific part of tattoos, and lightening tattoos down in preparation for a cover-up tattoo.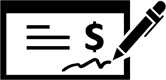 Read Reviews
Nov 21, 2019
I've been to a previous laser tattoo removal and I have to say going to Clean Slate was the best choice I could have made. They are very knowledgeable and personable.

10/10 would recommend.
Nov 20, 2019
Chris is very thorough in explaining the laser removal process. The client's comfort is important to him. I would definitely recommend him for laser tattoo removal.
Nov 15, 2019
This business is amazing! Chris was so helpful, kind and answered all of my questions before we got started. If you're on the fence, I would highly recommend going to see Chris, you will not regret it! State of the art equipment and you can't beat the quality of service, or price here. I can't wait to come back in 6 wks for another session AND I loved my experience so much I'm coming back for laser hair removal also. Thank you, thank you, thank you!!
Nov 14, 2019
Great service and great prices. Highly recommend them if you need any laser services.
Nov 11, 2019
Superb in cleanliness! Staff was very informative and kind.
Nov 09, 2019
The team made me feel so comfortable and that's a huge deal for me! They answered every question I had and were just super helpful through my entire appointment. I'm so thankful for what they do and I'm so excited to see my results.
Nov 09, 2019
The service was top notch!! I was a little nervous but that instantly went away when Chris started to explain the process! Everything was fast and very professional. A+ In my eyes!

Nov 08, 2019
Clean Slate Ink exceeded all my expectations in terms of professionalism, cleanliness, and overall knowledge of the procedures, equipment, and many other details associated with tats and tat removals. Chris was exceptional in providing the best level of customer service as he's personable and talks to his clients in a manner that's welcoming and friendly (even via text!) The price point was affordable and there was no high pressure sales pitch at all - he explained everything and left the decision up to me as to whether or not I wanted to continue or think about it. I appreciate everything and although my ankle is still stinging a little bit from this morning's treatment, I'm ready to get going on the next so I can finish this up. Come on, 6 weeks!
Nov 07, 2019
Excellent service and knowledgeable! Chris, owner was great and went out of his way to accommodate us with the schedule
Nov 03, 2019
Real nice and Kool guy . Felt comfortable the entire time . Fast and to the point of removing the tattoo i hated . Great job
Oct 31, 2019
I was nervous at first but the ease of getting in & out in less than 30 mins and the way the staff treated me was AWESOME! The removal of my unwanted tattoo is life changing, I appreciate what Clean Slate Ink is doing!!!
Oct 24, 2019
Not only do I like it but I loved it. Chris gave me a chance to come in and have my tattoos removed. Not only did he do me favor , he gave me a opportunity to my next step in life for the future to become apart of the military.
Oct 15, 2019
Having been referred by a friend who is a current customer, I like Clean Slate Ink because of the owner, Chris Harris. He is knowledgeable, thorough and friendly which created a very positive, pleasing and comfortable experience for me.
Oct 14, 2019
The technician put me at ease and seemed very knowledgeable.
Oct 11, 2019
I Went in for tattoo removal and had a great experience! I called to get an appointment and I have kinda of a crazy schedule but Chris was able to get me in. He was very friendly, the office is very clean and location was perfect for me. Chris explained the process thoroughly and answered all my questions. He made me comfortable and eased my anxiety during the treatment. Results after my first session are great, you can already see a big difference.
Oct 08, 2019
Upfront and realistic about everything and not afraid to answer any questions you may have. Really informative.
Oct 08, 2019
Can't say enough about how amazing this place and the people are. Thank you Lana & Chris.
Oct 07, 2019
Chris was so patient with me! I have only had one treatment but I am very surprised and happy with the first result! Can not wait to go back and see the end result.
Oct 04, 2019
Chris was very professional and explained everything. Very pleased with the results so far.
Oct 03, 2019
First it is top clean clinic. They are very patient with there client. GOOD EXPERIENCE. WITH GOOD SERVICE. Osman people to deal with. how ever it's my first session but love to deal with them