Why I like
Clean Slate Ink Laser Tattoo and Hair Removal
600 Round Rock W Dr #203
Round Rock, TX 78681
Get directions
(512) 953–8566
https://cleanslateink.com
info@cleanslateink.com
Clean Slate Ink, Austin's newest laser tattoo and hair removal clinic specializes in completely removing unwanted ink, selectively removing a specific part of tattoos, and lightening tattoos down in preparation for a cover-up tattoo.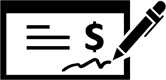 Read Reviews
Feb 27, 2020
They talk you through it and make sure your ready and relaxed.i was so comfortable
Feb 24, 2020
I would refer anyone who no longer wants a tattoo including eyebrows. They helped me calm my nerves and the tech explained everything in great detail.
Feb 18, 2020
Very professional and personal! They took away all my nerves and provided me with all the information I needed to feel confidant in my decision!
Feb 14, 2020
Quick easy process, very knowledgeable and friendly.
Feb 12, 2020
I enjoyed my visit at cleanslate ink because my tech person has made sure i was comfortable and has given me all the information i needed to know and plus gave me my discount. Overall they did an amazing job!
Feb 10, 2020
They are super nice and it was very comfortable. Nice and clean place . Thank you
Feb 07, 2020
Clean Slate Laser Tattoo Removal is most definitely a 5 star business. From the second you walk in the door, the professionalism is apparent. The office is beautiful, clean, welcoming, and state of the art . The owner is thorough in explaining the process and answering any questions. I never felt uncomfortable, confused, or embarrassed (and the area I was treating could have easily created all of those emotions). The price, treatment sessions, and expectations were all clearly discussed before treatments began. I can't say enough great things about them! Here's the funny part, I came in for 1 area and liked the process so much that I treated a second tattoo the same day! Thank you, Clean Slate, for doing just that for me. Thank you for cleaning the slate of the last radiation tattoo s from me and then cleaning the slate of a regretted tattoo decision as well.
Feb 07, 2020
Great costumer service! Treatment was very well explained.
Feb 05, 2020
I'm super impressed! Chris was extremely professional and explanatory regarding the procedure. His office is immaculate but also warm and welcoming. I felt completely comfortable during the entire process and I am very grateful I found clean slate. If you're hesitant, don't be. Chris will answer any and all questions and put your mind at ease.
Feb 04, 2020
Professional environment with positive results . All was explained in depth .
Jan 31, 2020
Walking in I was greeted immediately and the waiting area was so nice. As well as the assortment of refreshments. The customer service was absolutely astounding. The consultation was free and all of my questions were answered thoroughly. After the consultation I was asked if I had time that we could start the removal. This was a bonus as I live in the Temple area! I was able to test out a spot to see how it felt prior to beginning. It took about 2 minutes and it stung but wasn't as nearly as bad as I thought it would be. I was offered a package deal for my sessions - another bonus! HIGHLY recommend!
Jan 31, 2020
Chris at Clean Slate Ink is the personal attention you want when get tattoo removal service. He personally takes the time to tell you all you want to know about the total process and then answers any questions you might still have. From beginning to end, my experience here was exactly what I was looking for in terms of trusting someone to professionally remove my tattoo. I highly recommend taking the time to get a consultation here and you'll see why this is the perfect fit for your tattoo removal too. He also takes the time to provide an estimate for the price out on what the process will cost for your particular size and type of tattoo. I assure you that once you hear his service oriented customer touch and the appropriate pricing for your particular tattoo type you'll look no further.
Jan 27, 2020
Chis removed bad brow tattoos. So grateful. He was very professional and answered all my concerns and more. The place was very clean and inviting.
Jan 24, 2020
Great job! My brows look so much better. Very professional.
Jan 24, 2020
The people were amazing and helped change my life
Jan 24, 2020
Clean slatte is a great place they are very friendly lade back. But the best part is the results man i wont go any where else. Affordable care i love going there
Jan 22, 2020
It is a very beautiful and clean shop, Chris is very very professional and very patient.
He discusses every part of getting your tattoo removed with you.
Today was my 4th visit getting my tattoo lasered off.
I also went ahead and recieved my 1st treatment of their laser hair removal.
The staff is beyond FRIENDLY & PROFESSIONAL.
I would highly recommend this place before any other in the Austin area.

Jan 03, 2020
Professional and great service....
Jan 03, 2020
Extremely professional, friendly & convenient.
Dec 19, 2019
Absolutely super great people. Very clean and very professional. I highly recommend them. You won't be disappointed in their work.