Why I like
Gladstone Clinic - Manteca
1660 W Yosemite Ave #4
Manteca, CA 95337
Get directions
(209) 665-3202
https://gladstoneclinic.com/manteca+dermatology+medical+spa
info@gladstoneclinic.com
Gladstone Clinic is passionately committed to reflecting your inner beauty. Using the latest and most advanced procedures for dermatology, skin cancer treatment, cosmetic and reconstructive surgery, our team offers services emphasizing overall health and wellness to the residents of Manteca, Lathrope, Modesto, Stockton, Ripon, Tracy. Please contact us today to schedule a consultation!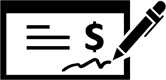 Read Reviews
Apr 18, 2021
I like it because they are very friendly and serve well and do not take long to serve people
Apr 10, 2021
I like it because they are very friendly and serve well and do not take long to serve people
Apr 08, 2021
Great care and very professional. I'd never go anywhere else.
Mar 24, 2021
organized, appointment time did not have to wait but a few minutes, provider professional and friendly.
Mar 20, 2021
I love coming to see Dr Gladstone. He is always happy to see you and he has the best follow up care after surgery. All of the girls behind the counter are so friendly and nice, you feel welcomed.
Mar 19, 2021
Due to giving v.good treatment by doctor and the staff and the attendance.
Mar 14, 2021
Because they are very friendly and very sincere
Mar 09, 2021
I liked everything about it I love seeing smiling faces in these hard times and courtesy First impressions are very important I give you all a A+
Feb 26, 2021
excellent service
Feb 23, 2021
The Gladstone Clinic - Manteca was very courteous and respectful to my child. My child left the appointment feeling so much better than when he arrived. Thank you!
Feb 20, 2021
The staff was very friendly and the Doctor answered all of my questions compassionately
Jan 07, 2021
The staff at Gladstone Clinic Manteca are very professional, caring, and courteous. I wouldn't go anywhere else for my Dermatological needs.
Jan 05, 2021
The place is very nice and clean and everybody is very professional
Dec 23, 2020
Thank you are being kind and patient with a person that is nervous about shots and procedure performed.
Dec 15, 2020
The people are very pleasant there and also it's very clean they schedule appointments where you're the only one there before the next patient comes in.
Dec 08, 2020
Very friendly, professional and quick service love it!
Dec 08, 2020
Very kind and caring
Dec 05, 2020
Everybody was very professional
Dec 01, 2020
Yes very much.
Nov 25, 2020
I like this please everybody's very friendly and professional I highly recommend this place