Why I like
Leiker Orthodontics - Woodlands
4000 South Panther Creek
The Woodlands, TX 77381
Get directions
281-298-9434
https://woodlandsorthodontist.com
It's time to get the smile of your dreams. The Woodlands, TX orthodontist, Dr. Brad Leiker has extensive experience in both jaw positioning and teeth alignment, ensuring every smile is as beautiful as it is functional. Visit Leiker Orthodontics and you'll see that we use the latest in technology and techniques to treat all of your orthodontic needs. Schedule your free consultation today!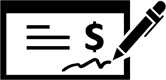 Read Reviews
Aug 08, 2017
After bringing my son for almost 2 years, Dr. Leiker and his staff have remained professional, personable, efficient, and caring. We have experienced consistent on time appointments, relaxing family-oriented environment, and skilled employees throughout the process. When taking my child to the dentist for routine cleaning, the dentist expressed how impressed he was with the alignment of his teeth after brace! He asked who the orthodontist was. After just mentioning Dr. Leiker's name, he shook his head and admitted that he was also going to have his braces placed by him as well. He went on to agree, that Dr. Leiker is definitely the best orthodontist around. I can't imagine a better recognition of ability and skill, than that from another doctor in the same profession! We are very pleased!
Aug 01, 2017
I first took my son here to get his braces. His teeth were so crooked that I thought for sure he would have to wear braces for a long time and have several adjustments. He only had to wear them about 6 months and his teeth are SOOOO beautiful!!! That inspired me to get Invisalign from their office because I wanted a smile as gorgeous as his. I have had my Invisalign for about 8 months. I am nearing the end of my treatment and I am so excited about how straight my teeth are getting and how confident I am to smile. This office and the staff are just the best!! They are all so very sweet and kind and fun!! My son and I both love going to our visits! I know that we will always get great service!
Jun 19, 2017
I highly recommend Dr. Leiker! He is very personable, takes time to answer your questions and explain things well. His staff is awesome! I always have a pleasant time during my appointments.
May 03, 2017
We are very pleased with the progress of my daughter's treatment. Everything is running accordingly to the initially proposed plan. Excellent professionals and always friendly service and environment. We really recommend Leiker Orthodontics!
Apr 29, 2017
Dr. Leiker goes above and beyond to ensure his patients are happy with their smile! He has always been so nice and willing to help in any way. Thank you Leiker Ortho for my great smile! :)
Apr 26, 2017
Dr Leiker and his staff are excellent. We have felt welcome and comfortable from the first step in the office! They are always friendly and informative! I love the point system they use to encourage patients to have good dental hygiene, make good grades, do community service and so much more! I highly recommend this team!!!
Apr 24, 2017
You will never meet a more amazing group of people. So nice, and caring and funny and fun. Very knowledgeable and they get you in and out in no time. Super office staff and Dr. Leiker is just soft spoken and kind and so caring of his patients.
Apr 22, 2017
Very good job I am so happy with the results
Apr 20, 2017
I loved coming here. Before I was so unhappy with my teeth and hated showing them, now that I have my braces off I love showing them off. The staff was so friendly and willing to answer any question and help. I think after going there so many times I had everyone assist me with my teeth and all were great. Dr. Leiker always had a positive attitude and willing to explain what was going to happen that visit or the next so you were informed.
Apr 09, 2017
I love the doctor and staff at Leiker Orthodontics. Always so cheerful and they make you feel like family.
Apr 09, 2017
This staff is excellent! Efficient and they explain the steps of treatment so I know what to expect.
Apr 02, 2017
Great visit. I came in early, they fit me in early, made the adjustments and sent me on my way.
Mar 31, 2017
Dr. Leiker is so awesome. He answers all of your questions and really takes the time with you. He makes you feel welcome. He chit chats with you and is very involved with his patients. My son loves him. He is great with kids! The girls in the office are so nice and welcoming and they as well take the time to show you and explain things. . The entire staff is just awesome! My son actually got his braces off today 3/29/17 and we couldn't be any happier with the results! Love love love his new teeth and smile!! Thank you Dr. Leiker and Staff!!! We are going to miss ya'll !
Mar 30, 2017
Everything is great. The funny thing is I thought I would hate going to the ortho. Yet instead I look forward to going because its not painful and everyone in the establishment is nice. With that I also think the theme of the establishment is really cool. It reminds me of a cool exhibit. In the who helped me section below I don't remember who helps me but I know she has blond hair, so im going to guess Kathy. Sorry if im wrong.
Mar 30, 2017
Everyone at the office is very pleasant, the office is bright and inviting and the service has so far been great. I have only had my braces for a month so it's TBD on my teeth, but I have every confidence they will come out looking beautiful.
Mar 29, 2017
He was the orthodontist to my kids and their all grown up with beautiful smiles now it's my turn..great doc..great staff!!!!!!!!!!
Mar 26, 2017
Everyone is wonderful!!!!!
Mar 25, 2017
The staff is very friendly. They make you feel welcome from the moment you walk into the office. Kathy and Crystal make you feel like family, they are the best. Dr. Leiker doesn't waste your time he is fast and efficient. Love this place, I would recommend this office to everyone I know that needs orthodontics.
Mar 09, 2017
The staff is so friendly and helpful, it made our experience amazing!
Mar 04, 2017
We are so happy we have chosen to have our daughters teeth straightened with Dr. Leiker! We really feel she is getting the best care possible. The staff is amazing and so sweet! Kathy is so personable and caring! Thank you!