Why I like
Leiker Orthodontics - Woodlands
4000 South Panther Creek
The Woodlands, TX 77381
Get directions
281-298-9434
https://woodlandsorthodontist.com
It's time to get the smile of your dreams. The Woodlands, TX orthodontist, Dr. Brad Leiker has extensive experience in both jaw positioning and teeth alignment, ensuring every smile is as beautiful as it is functional. Visit Leiker Orthodontics and you'll see that we use the latest in technology and techniques to treat all of your orthodontic needs. Schedule your free consultation today!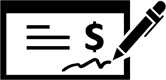 Read Reviews
Mar 19, 2020
Dr. Leiker has the friendliest staff I have ever seen. His office is always warm and welcoming. He and his staff are outstanding in their field! I have been taking my daughters there for over 3 years and I've never had a single complaint. We are getting ready to start treatment on our part child soon!
Mar 19, 2020
Love the staff. Love how straight my teeth are getting Very happy so far.
Mar 19, 2020
Everyone at the office is GREAT! They are always smiling and willing to be helpful in any way they can.
Mar 12, 2020
Great work. Easy availability for appointments. Very responsive. 5 star.
Mar 09, 2020
Everyone is very kind and professional!
Thank you 😊

Mar 08, 2020
Dr. Leiker and his staff are so friendly and professional.
Mar 05, 2020
In my opinion Leiker Orthodontics is the best , I totally recommend! Dr Leiker himself and his stuff are so nice and wonderful. This is my second time with braces and the 1st place where I got my braces done are nothing compared to Leiker Orthodontics. I've had such a great experience with them
Mar 04, 2020
Great service!
Feb 27, 2020
Dr. Leiker and his team are not only excellent in their profession, but also very waken and welcoming. Both my son and daughter love the team.

Feb 26, 2020
They are timely on the appointments and nice staff.
Feb 21, 2020
I've been going to Dr. Leiker for many years and never have a bad experience. The atmosphere at his offices is super calming and comfortable. Dr. Leiker and his nurses are really nice.
Feb 18, 2020
Dr. Leiker is an exceptional orthodontist who truly cares for his patients and community. Very professional, friendly , thorough service. He, and his office staff, have provided service to all three of my children with amazing care.
Thank you.
Feb 14, 2020
The staff is great, appreciate how respectful they are to scheduling and keeping on time appointments.
Feb 12, 2020
They are kind and work with your schedule to fit you in for appointments.
Feb 12, 2020
Professional friendly staff with excellent results but a little pricey
Feb 12, 2020
Very professional doctor and staff.
Feb 11, 2020
I like that it is close by, the friendly staff, that we are seen right on time without waiting, and the kids love the game room.
Jan 27, 2020
Awesome results, great location and super friendly office personnel ! 5 Stars
Jan 24, 2020
The ladies at Leiker have been so helpful throughout my Invisalign process. And they even went above and beyond to make sure my smile was perfect by doing another set of trays so my teeth looked great. Highly recommend!
Jan 24, 2020
I like how they adjust to their customer. I was very anxious about getting Invisalign or braces. They took their time to explain and walk me through the process. Customer service by all staff is A1.