Why I like
Leiker Orthodontics - Woodlands
4000 South Panther Creek
The Woodlands, TX 77381
Get directions
281-298-9434
https://woodlandsorthodontist.com
It's time to get the smile of your dreams. The Woodlands, TX orthodontist, Dr. Brad Leiker has extensive experience in both jaw positioning and teeth alignment, ensuring every smile is as beautiful as it is functional. Visit Leiker Orthodontics and you'll see that we use the latest in technology and techniques to treat all of your orthodontic needs. Schedule your free consultation today!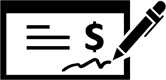 Read Reviews
Jan 24, 2020
The ladies at Leiker have been so helpful throughout my Invisalign process. And they even went above and beyond to make sure my smile was perfect by doing another set of trays so my teeth looked great. Highly recommend!
Jan 24, 2020
I like how they adjust to their customer. I was very anxious about getting Invisalign or braces. They took their time to explain and walk me through the process. Customer service by all staff is A1.
Jan 22, 2020
You guys are great! Love the office. Love the extremely patient staff! My daughter goes to school in Montgomery and I live in Klein...so logistics are a constant challenge and appreciate you guys being so accommodating - and I know it's not convenient.
And the treatment plan is top notch. My son and I went to a "closer" orthodontist and there is no comparison!!
Jan 20, 2020
Amazing staff and beautiful facility. Always feel like my daughter is treated well and taken care of.
Jan 15, 2020
The ambience is soothing, you feel like you are in a spa.
Dr. Leiker is an amazing doctor and very easy to talk to, always answers all my questions.
The staff is also very pleasant and always accomodating.
Jan 10, 2020
Dr. Leiker and the staff are the best. They are attentive and professional, but most of all they want you to have a beautiful smile. I recommend them to everyone!!
Jan 03, 2020
Dr Leiker is a Excellent orthodontist and staff is amazing as well..
Dec 23, 2019
I had 6 consultations prior to choosing Leiker Orthodontics. Extremely funny and friendly staff, always on time with appointments! Dr Leiker's experience and honesty is why I chose them! The beautiful office, professional staff was all an added bonus! Love this group!
Dec 21, 2019
Dr. Leiker was recommended by a friend so I thought I would get a consultation. I continued on with because I found the people in the office very helpful. I liked the way all all the phases were explained to me before we agreed to anything. I knew the exact cost up front, they helped me understand my insurance would play a role and all very nice and personable.
Dec 17, 2019
Dr. Leiker and his staff are awesome. They really know what they are doing, and they treat everyone with kindness and compassion. Smiles are improved with their expertise, and I highly recommend them.
Dec 16, 2019
Has the most friendly and caring staff!! Always pleasant to go into the office with smiling faces and always prompt!
Dec 13, 2019
I have used Leiker Orthodontics for three of my daughters. It's always a pleasant office experience! Our appointments have consistently been on time and the staff is always friendly and helpful. My younger kids can play in the video game room while their sisters have their appointments, or sometimes I just wait in the car because it is so quick! The price for both braces and invisilign were the same which I found amazing. The cost was lower than at least two other orthodontist we priced. I have referred several people to Leiker and will continue to do so!
Dec 11, 2019
Great service, extremely friendly staff and most Importantly, the results are amazing !
Dec 05, 2019
Amazing results in such a short amount of time!
Nov 27, 2019
Not only did Dr. Leiker put braces on me when I was a kid. We used him for my daughter years later. He is just as I remembered, kind, patient, and wonderful. His staff is amazing and friendly too. When my son needs braces soon, I already know who I will be using.
Nov 26, 2019
Dr. Lieker is a nice guy and the ladies in the office are always happy and like to joke with me. I have had my braces n for a couple years and am going to get them off soon. It will be worth it!
Nov 20, 2019
Dr. Leiker has created a culture of caring. My daughter had been going to an ortho in Houston but had an issue a couple of years back before going to camp. I took her in to the Woodlands location in a panic; Dr. Leiker replaced her wire at no charge, even when I insisted on paying. From that point on, we were Leiker patients. Dr. Leiker cares and is giving; his staff cares and is giving. It is as simple as that.
Nov 18, 2019
It is convenient for our family and has hours that work around the kids school schedule.
Nov 17, 2019
I especially love the convenience of the office! I live around the corner and it's right next to McCullough (my daughter's junior high school.) When she doesn't have an appointment before school, we easily have her back at school within the hour.