Why I like
Leiker Orthodontics - Woodlands
4000 South Panther Creek
The Woodlands, TX 77381
Get directions
281-298-9434
https://woodlandsorthodontist.com
It's time to get the smile of your dreams. The Woodlands, TX orthodontist, Dr. Brad Leiker has extensive experience in both jaw positioning and teeth alignment, ensuring every smile is as beautiful as it is functional. Visit Leiker Orthodontics and you'll see that we use the latest in technology and techniques to treat all of your orthodontic needs. Schedule your free consultation today!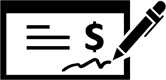 Read Reviews
Sep 08, 2019
Dr. Leiker is highly skilled and knowledgeable in his field; and very personable. His team is likewise superbly qualified. They work together, respect each other and have a personal interest in their patients' happiness. Could not have asked for better!
Sep 06, 2019
Great people, comfortable atmosphere, fun games... Dr. Leiker knows how bring out my best smile.
Sep 05, 2019
I like that the office is close to my house and I get in fast and people are friendly. However...I would love to have more information about what to expect each step of the way. I feel a little bit in the dark about what is happening and what the finish will entail... more information would be great.
Aug 22, 2019
Competent and friendly staff! Convenient location and quality care 🙌🏻
Aug 22, 2019
The staff is friendly, knowledgeable and very efficient. Love coming here:)
Aug 21, 2019
I love Leiker Orthodontics because they are fast and very efficient with our appt times. Also the game room, animal crackers and water the have available every visit makes my younger children excited to go! In fact, they don't ever want to leave!
Aug 20, 2019
Everyone is so nice and it's pretty inside. Very clean and they play Christian radio.
Aug 16, 2019
Because everyone is efficient and they understand patients' concerns. Those who work with the patients directly are very knowledgeable in what they do. I myself, plus my two grandchildren either have been or are now patients presently. That in itself tells a lot!
Aug 13, 2019
I like Leiker Orthodontics, the staff is great you always feel good walking in. They are friendly and very helpful. So helpful that one of the ladies helped to ease the baby while i was having my braces put on... its a lifesaver when you can't move much and your baby is screaming. Dr. Leiker is very informative on what he's planning on doing as far as time on braces. We recommend them to others!
Aug 13, 2019
Super friendly and professional
Aug 13, 2019
It seems honest and careful.
Aug 12, 2019
I love the office staff and physician they're always pleasant and efficient and running on time!!
Aug 12, 2019
Always caring and welcoming
Aug 06, 2019
The office staff is very friendly and the results have been fantastic!
Aug 05, 2019
Great service and a top notch team. Everyone is friendly and professional. The team is very experience and that makes the entire visiting experience much easier. I highly recommend!
Jul 31, 2019
My teenagers have been patients of Dr. Leiker's for several years now, (last one, almost done) both needing braces. I normally don't post, but I really love the kindness of the staff, and the cleanliness of the beautiful office and the professionalism of Dr. Leiker. If you're searching for an dentist for your child, I can not encourage you enough to try them out. They are kind and supportive, they offer payment plans if needed. Leiker Orthodontics is the very best place to be if you're looking for a great dentist! (And I am NOT a paid spokesperson :)
Jul 31, 2019
The office is efficient and well ran. I had a great experience, and am satisfied with the end result
Jul 25, 2019
We love the team at Leiker Orthodontics! They are friendly and really know how to relate not only to the kids in braces but the Mom's in braces too. I love that they are always ready for us at our appointment times. As a working mom, knowing our appointments will be timely, efficient and friendly, I can't ask for more.
Jul 25, 2019
Dr. Leiker and his staff are wonderful. He is doing an amazing job straightening my son's teeth. The first three orthodontists that evaluated my son wanted to pull six to eight teeth. Thus far, Dr. Leiker hasn't pulled one. In addition, he and his staff are very compassionate and make scheduling appointments very easy.
Jul 25, 2019
Everyone is friendly and helpful and my son loves his braces and the service. Awesome staff!