Why I like
Leiker Orthodontics - Woodlands
4000 South Panther Creek
The Woodlands, TX 77381
Get directions
281-298-9434
https://woodlandsorthodontist.com
It's time to get the smile of your dreams. The Woodlands, TX orthodontist, Dr. Brad Leiker has extensive experience in both jaw positioning and teeth alignment, ensuring every smile is as beautiful as it is functional. Visit Leiker Orthodontics and you'll see that we use the latest in technology and techniques to treat all of your orthodontic needs. Schedule your free consultation today!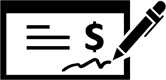 Read Reviews
Jun 27, 2020
They are an amazing group! So responsive. Our family had a great experience.
Jun 25, 2020
Everyone there is so sweet and nice ! , Dr.Leiker was gentle with my mouth and I'll be with them for the next few years getting my braces July 13th Excited ! 😊
Jun 25, 2020
They are an amazing group! So responsive. Our family had a great experience.
Jun 20, 2020
Dr Leiker and his team have been wonderful during this unusual time. His staff sends texts reminding of appointment times. Then once in parking lot communication of when the patient can enter the building. Prior health screens.
Just knowing these extra steps are being done for everyone puts my mind at ease.

Jun 19, 2020
Professional, kind staff and great results!
Jun 19, 2020
The office staff and Dr. Leiker are great. Our experience has always been fast and easy. I have recommended Dr. Leiker to many of my daughters friends who need orthodontics. Awesome experience every time!
Jun 19, 2020
Dr Leiker's team is super nice and professional !!!
Jun 17, 2020
The dentist as a whole is awesome! I love everyone that works there .. this is the best dentist I ever been to.
Jun 16, 2020
Dr. Leiker is an exceptional orthodontist who truly cares for his patients. Very professional, friendly , thorough service. He and his office staff are amazing!!
Jun 15, 2020
Great environment! Caring, efficient and professional staff. Dr Leikers is an excellent doctor, and the ladies are very kind and friendly.
Jun 11, 2020
The staff and doc are all wonderful. The assistants are hilarious and keep things upbeat and light hearted. The facility is beautiful. I have never had issues with my payments and they have always communicated with me about my insurance.
Jun 09, 2020
I like leiker Orthodontics because they are so loving and caring. Every time I go there Dr Leiker and the staff are joking around to make me laugh and are smiling and treat me so nicely. I once broke one of my collars but they quickly made an appointment and they were still very nice to me and fixed it. They let you know what they will do beforehand and they make sure they are not hurting you too much. If it is hurting you they will change the technique, explain why it might be hurting, provide you with things or advice that can help cope with the pain and for me they have even changed my spring many times so I wouldn't get the cuts the wire gives me sometimes. I appreciate them giving me this opportunity to have a better smile and always being nice.
Jun 09, 2020
They are very nice and honest.
Jun 05, 2020
The staff is amazing and helpful!!
Very affordable and convenient locations T
Jun 03, 2020
Dr. Leiker has a WONDERFUL staff who take care of me like family!
May 22, 2020
Everyone is so welcoming and kind! We like Dr. Leiker and can't wait to come back to have him take care of our next one's smile!
May 22, 2020
Friendly and easy going office.
May 22, 2020
Friendly and fast!
May 20, 2020
Excellent service and support. Solutions oriented to find suitable options that fit the client needs.
May 18, 2020
I like going to Dr. Leiker because he is friendly and the techs are so nice and friendly as well. Make you feel very comfortable and always ask about my family.