Why I like
Innovative Smile
8955 Hwy 6 Ste. 200
Houston, TX 77095
Get directions
(281) 859-9073‬
http://www.drwender.com
office@drwender.com
Dentist Jerry L. Wender DDS, Houston TX, practices a full scope of general and cosmetic dentistry with expertise ranging from porcelain veneers to dental implants, crowns and bridges. Dr. Wender can now correct a wide variety of so-called permanent cosmetic dental problems, and can literally redesign your smile.
"To improve is to change; to perfect is to change often"
Dr. Wender lives by this sentiment. The goal of Dr. Wender and his staff is to provide you with the best possible dental experience. To make your visit more comfortable, our office is equipped with the latest technology and treatment options, but more important, you will find that we are exceptionally caring and gentle people.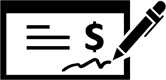 Read Reviews
Nov 20, 2018
Dr. Wender has been my dentist for many years. I am so thankful to him. He is very gentle and caring. This office is ultra modern and the staff is very friendly.
Nov 14, 2018
Wonderful caring dr and staff
Nov 13, 2018
I've been going to dr wender since I was a kid, always happy with him and his assistants. My parents wouldn't let anyone else touch their teeth except Dr. Wender. He's always been a great dentist to our entire family. I wouldn't recommend anyone one else to see for dental work.
Nov 13, 2018
Always friendly and helpful staff
Nov 05, 2018
I've stayed with Dr Wender now for 12 years. The absolute best dentist I have ever had. Especially appreciate that he tries to save your original teeth as long as possible. Christine, my hygienist, has helped me recover from poor dental habits and is extremely caring. I highly recommend both.
Nov 02, 2018
Dr. Wender is the best dentist. He uses the most updated techniques and equipment. His office staff are all friendly and professional.
Oct 30, 2018
Love Dr Wender & Staff: always professional, always on-going professional studies, truthful
Oct 30, 2018
Everyone there is extremely professional!! You sense the caring experience there.
Oct 23, 2018
I've tried the rest, and Innovative Smiles is the best
Oct 20, 2018

Because they care about you, your health, your anxiety. Uses the latest technology so any dental appt are pain free. YAY
I wud recommend to all my friends. Especially love my hygienist , Christine.
Oct 18, 2018
They truly do care.
Oct 17, 2018
Great staff, always friendly and professional and pleasant.
Oct 03, 2018
I love Innovative Smiles. They have always been concerned about my family as a whole. They know about what is going on in our lives, and are always helpful and kind. Great service, Great work!!
Oct 02, 2018
Dr Wender is very knowledgeable & is up to date with technology. Dr. Wender is very easy & willing to discuss options concerning your treatment.
Sep 25, 2018
Everyone at Innovative Smiles are always so friendly and welcoming. Dr. Wender uses the most up to date technology and explains what he is doing. I would definitely recommend them to anyone that wants excellent results.
Sep 24, 2018
Very professional, takes his time with me and his staff is very helpful.

Sep 19, 2018
Everyone is very friendly and does great work.
Sep 12, 2018
Great service and on time!!
Sep 12, 2018
Simply put I couldn't see myself at another Dentist, but this one...
I have been a patient here so long, that we now discuss Grandkids.

Aug 30, 2018
The staff was so welcoming on my first visit! I was impressed with their interest in what was important for me and their ability to explain clearly every step of the initial examination. They are indeed innovative with modern digital tools that made me feel comfortable with care provided by such an experienced dentist and staff. (Google Review)