Why I like
Johnson City Eye Care
213 US-281 Suite A
Johnson City, TX 78636
Get directions
(830) 868-0327
https://johnsoncityeyecare.com
Johnson City Eye Care is the leader and preferred provider of quality vision care products and personalized optometric services to our patients in Johnson City and the surrounding areas. Our experienced doctors and staff offer comprehensive vision examinations and specialize in the diagnosis and treatment of a wide array of eye diseases, conditions, and problems.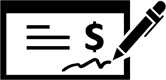 Read Reviews
Dec 05, 2019
It was a very nice clinic and everyone was super friendly. The only issue I have is that they do not have the newest dilation equipment where you do not have to use drops. My son needs to be dilated and has too much anxiety to use eye drops. So he won't be able to get the glasses he needs.
Nov 15, 2019
Very professional and courteous and .. local.
Nov 09, 2019
Location. Staff.
Oct 04, 2019
It is a local business which I like to support. The staff had been excellent.
Sep 20, 2019
Convenience and wonderful and friendly staff
Aug 04, 2019
great location, knowledgeable staff, and a thorough eye exam
Aug 04, 2019
very convenient location, knowledgeable staff and a very thorough eye exam
Jul 27, 2019
Nice staff and no long waiting
Jul 26, 2019
Close to home, great service.
Jul 26, 2019
Quick, easy appointment and knowledgeable.
Jul 11, 2019
Great service. Very impressed with Dr. Berg. Thanks!
Jun 29, 2019
Staff is very friendly!
Jun 20, 2019
Location was convenient, staff was friendly and knowledgeable and price was comparable. Look forward to receiving my new glasses.
May 09, 2019
Close, convenient, fast, friendly
Apr 21, 2019
Professional, friendly, no sales pitch to purchase glasses
Feb 23, 2019
I felt cared for
Feb 21, 2019
First time to JCTX eye care. Very friendly staff. Have not got the new eye ware yet, so do not know how well they did. Staff spent the time to explain procedures and to let me know that not all eye care centers have the same warranties and lenses. Looking forward to the new glasses.
Feb 16, 2019
Well equipped and super clean new office. Friendly and helpful. Dr. Berg was quick and helpful.
Feb 02, 2019
Kind folks, clean environment, take time with you to explain and ask questions!