Why I like
Johnson City Eye Care
213 US-281 Suite A
Johnson City, TX 78636
Get directions
(830) 868-0327
https://johnsoncityeyecare.com
Johnson City Eye Care is the leader and preferred provider of quality vision care products and personalized optometric services to our patients in Johnson City and the surrounding areas. Our experienced doctors and staff offer comprehensive vision examinations and specialize in the diagnosis and treatment of a wide array of eye diseases, conditions, and problems.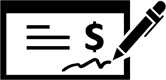 Read Reviews
Feb 16, 2019
Well equipped and super clean new office. Friendly and helpful. Dr. Berg was quick and helpful.
Feb 02, 2019
Kind folks, clean environment, take time with you to explain and ask questions!
Feb 01, 2019
Close to home
Experienced staff
Friendly staff
Jan 25, 2019
Convenient. Knowledgeable friendly staff
Jan 25, 2019
The staff was very friendly and knowledgeable. I saw Dr. Berg and she helped identify my areas of concerns and what i should expect in the next dew years with my vision.
Jan 19, 2019
They are close to where we live and the people are open and friendly. Thank you!
Jan 19, 2019
Very personalized attention. I have not changed optometrist in over 20 years and decided since this new clinic came to JC give it a try. I was so please with Dr. Sarah Berg and I left with my eye sight adjusted to the best vision I have experienced in years! I have already started spreading the word to all of my friends in JC to use JC Eye Care!
Jan 12, 2019
Very close to home.
Jan 11, 2019
It was convenient, quick & everyone was friendly!
Dec 14, 2018
The staff and doctor were pleasant and efficient. They answered my questions and addressed my concerns in a caring manner. I trust their evaluation of my eyes. I was taken care of in a timely manner.