Why I like
Browning Smile Design
130 Vintage Park Blvd, Suite K
Houston, TX 77070
Get directions
(281) 370-4300
http://www.browningsmiledesign.com
docbrbrowning@sbcglobal.net
Since 1979, Dr. Brent Browning has been working with patients to provide the best dental care for residents in the northwest Houston and Spring, TX areas. Dr. Brent Browning and his team of dental professionals at Brent Browning DDS are dedicated and committed to providing patients with quality dental healthcare in a comfortable, convenient setting.
Here at Brent Browning DDS, it is our goal to deliver the highest quality dentistry in the most comfortable way so that you can enjoy a lifetime with a healthy smile. We work to provide you state-of-the-art general dentistry in a warm, comfortable environment.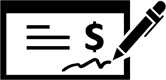 Read Reviews
Sep 30, 2021
I have been a long time patient of Dr. Browning. The staff are very helpful and always friendly. The cleaning process is great and painless and Dr. Browning has always been very professional with his many different procedures. I highly recommend this practice.
Sep 24, 2021
The staff is excellent. I've been coming for years and they are like family.
Sep 22, 2021
Got a call that there was a cancellation and I could come in early. Nice! Got in and out in no time at all. Had my teeth cleaned, polished, and even managed to chat it up with the hygienist a bit. My teeth feel great!
Sep 19, 2021
Excellent customer service. They take care of EVERYTHING! The only way they could do a better job would be to offer a Limousine service to pick you up and drop you off. They literally take care of everything else. They make it so easy, it's effortless.
Sep 10, 2021
Excellent work as usual. Thanks for the bright work!
Sep 10, 2021
Good people who listen.
Sep 08, 2021
Great Dental team to work with. Always a pleasant atmosphere.
Aug 30, 2021
Dr Browning and his staff are awesome! Very kind, caring and friendly.
Aug 30, 2021
Dr Browning AND the staff are just awesome. Kind friendly and caring
Aug 03, 2021
I've been seeing Dr. Browning for years. They make you feel like part of the family.
Jul 30, 2021
Had a wonderful experience here! Scheduling was easy and the staff was very helpful, willing to work with my schedule and answered any questions I had. Dr. Browning made sure to help me address every cosmetic issue I had with my teeth in the most timely and cost friendly way. Also, a super easy and great semi-annual cleaning. Highly recommend!
Jul 23, 2021
All of the people in the office are good and understanding and Dr Browning is extremely helpful.
Jul 16, 2021
Every member of the staff is great. Never any issues. Great place.
Jul 15, 2021
Dr. Browning is a great Dentist. Always explains everything and puts you at ease. Office staff and dental hygienist are great. Very professional and clean office. Highly recommend them!
Jul 15, 2021
I am a long-term patient of Dr. Browning and I Always have a professional experience.
Jul 14, 2021
They are good and efficient.
Jul 02, 2021
State of the art dentistry with super people!
Jul 01, 2021
Everyone @ Browning Smile Design always greets you with a smile ! They take the time to make sure you are comfortable; and I am never rushed thru the procedure.

Jun 30, 2021
Dr. Browning and his staff (including the front desk) are so very professional and friendly. I always feel like this dental practice will have my best interests at heart!
Jun 11, 2021
I feel like family. Dr. Browning's work is impeccable.