Why I like
Browning Smile Design
130 Vintage Park Blvd, Suite K
Houston, TX 77070
Get directions
(281) 370-4300
http://www.browningsmiledesign.com
docbrbrowning@sbcglobal.net
Since 1979, Dr. Brent Browning has been working with patients to provide the best dental care for residents in the northwest Houston and Spring, TX areas. Dr. Brent Browning and his team of dental professionals at Brent Browning DDS are dedicated and committed to providing patients with quality dental healthcare in a comfortable, convenient setting.
Here at Brent Browning DDS, it is our goal to deliver the highest quality dentistry in the most comfortable way so that you can enjoy a lifetime with a healthy smile. We work to provide you state-of-the-art general dentistry in a warm, comfortable environment.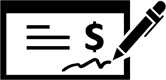 Read Reviews
Apr 22, 2019
Everybody is smiling! Even if you come in with a toothache, you leave smiling!
Apr 19, 2019
Very friendly staff and they genuinely take an interest in you personally as well as your dental needs. Appointments are always on time.
Apr 19, 2019
Very good experience and definitely will be going backs ,thanks for answering every question and taking your time.
Apr 18, 2019
Customer service and dental care are unparalleled.
Apr 11, 2019
Great customer service... gives you a personal touch.
Apr 10, 2019
Family oriented and the nicest staff EVER!!
Apr 04, 2019
My experience at Browning Smile Design was great! Whitney was kind and gentle. Everyone was friendly and the environment felt like family.
Apr 03, 2019
I've always been very afraid of dentists but Dr. Browning changed that. Dr. Browning cares about his patients and explains what is needed to maintain healthy teeth and gums very well. He answers all my questions and puts me at ease with whatever procedure that needs to be performed. His staff is exceptional! They are very friendly and courteous and make scheduling appointments very easy.
Mar 27, 2019
Excellent service from start to finish.
Mar 11, 2019
Excellent, professional and caring staff. Dr. Browning is a perfectionist, ensuring that his patients receive the best possible care with outstanding results.
Mar 09, 2019
Whitney is the main reason my wife and I continue to come here for regular maintenance
Mar 08, 2019
Personalities, professional, warm and inviting
Mar 06, 2019
Lynn is the best!
Mar 06, 2019
The atmosphere, the staff, and most of all Dr.Browning are wonderful.... Even driving 2 hours for every appointment, they make it easy to look forward to my appointments. Couldn't ask for better dental professionals to bring confidence back into your smile.
Mar 05, 2019
Everyone is so friendly! Even after only 1 visit, they remember details even I forgot! Also gave me some very helpful advice. And not everyone can say they have a 3D-printed tooth!
Mar 05, 2019
The hygienist has excellent table-side manner! Dr. Browning was very thorough and informative.
Mar 01, 2019
Great work and pleasant people to work with...
Mar 01, 2019
Mainly, the people!! Not to mention Dr. Browning does AMAZING work!!