Why I like
Browning Smile Design
130 Vintage Park Blvd, Suite K
Houston, TX 77070
Get directions
(281) 370-4300
http://www.browningsmiledesign.com
docbrbrowning@sbcglobal.net
Since 1979, Dr. Brent Browning has been working with patients to provide the best dental care for residents in the northwest Houston and Spring, TX areas. Dr. Brent Browning and his team of dental professionals at Brent Browning DDS are dedicated and committed to providing patients with quality dental healthcare in a comfortable, convenient setting.
Here at Brent Browning DDS, it is our goal to deliver the highest quality dentistry in the most comfortable way so that you can enjoy a lifetime with a healthy smile. We work to provide you state-of-the-art general dentistry in a warm, comfortable environment.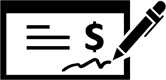 Read Reviews
Feb 17, 2019
Always a great experience
Feb 14, 2019
Excellent care for my children teeth. Friendly office staff
Feb 13, 2019
Everyone is extremely friendly and caring. Great Christian atmosphere. Same group of people for a long time (important)
Feb 09, 2019
I love Whitney and the professionalism of the office, I've had no problems with the dental work done for me.
Feb 07, 2019
I have known Dr. Browning and his wife for well over 30 years. When I visit the clinic I feel more like a close relative than a patient.
Jan 25, 2019
They are very considerate and efficient in their work on our teeth.
Jan 25, 2019
Excellent work
Jan 19, 2019
The staff is upbeat ... friendly ... helpful ... and acknowledges everyone immediately, that walks through the door with a smile and conversation. This definitely helps with anxiety that many patients may have!!! Shall I say it's like a little family of love and concern, for everyone's well being. You make the patient feel as thought they are the 'most' important ~ personal attention. AWESOME staff and certainly Dr. Browning, who is quite personable, caring and easy going. Patients truly feel these vibes!
Jan 19, 2019
Great love Whitny
Jan 11, 2019
Great Customer Service.
Jan 04, 2019
I have been with them for almost 20 years, they are caring and my kids love them. Always willing to work with us on our schedules.
Jan 04, 2019
Quality, quality, quality
Dec 14, 2018
Excellent care....

Great staff very caring and efficient in getting your needs & wants taken care timely & thoroughly.

Facility is very clean, bright and comfortable.
Dec 13, 2018
Competent, upbeat, staff. Nice surroundings. Senior discount is a plus.
Dec 06, 2018
Quality of work, professionalism, friendly place to visit
Nov 30, 2018
All of the staff are friendly and very professional.
Nov 15, 2018
Because they have put up with me for about 30 years. Seriously, I feel like I'm among family when I'm there. They have always been very professional but make you feel at home. Quality group of people working for Dr. Browning. They are always concerned about your well being.
Nov 12, 2018
Everyone in the office makes you feel like you are family. I seldom have to wait to be seen.
Nov 10, 2018
Professional, thorough, friendly
Nov 09, 2018

We have been patients of Dr. Browning for years. He and his staff have always been friendly and courtigous. Dr. Browning does good work and would recommend him to others.