Why I like
Browning Smile Design
130 Vintage Park Blvd, Suite K
Houston, TX 77070
Get directions
(281) 370-4300
http://www.browningsmiledesign.com
docbrbrowning@sbcglobal.net
Since 1979, Dr. Brent Browning has been working with patients to provide the best dental care for residents in the northwest Houston and Spring, TX areas. Dr. Brent Browning and his team of dental professionals at Brent Browning DDS are dedicated and committed to providing patients with quality dental healthcare in a comfortable, convenient setting.
Here at Brent Browning DDS, it is our goal to deliver the highest quality dentistry in the most comfortable way so that you can enjoy a lifetime with a healthy smile. We work to provide you state-of-the-art general dentistry in a warm, comfortable environment.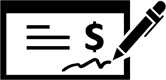 Read Reviews
Sep 27, 2019
Great staff at Dr. Browning's office and have always been well cared for by Brent and their entire team. Thank you for all you do!!!
Sep 26, 2019
Sincere concern shown by Dentist and staff.
Sep 25, 2019
Great customer service
Sep 25, 2019
Staff is so friendly! You feel like family!
Sep 04, 2019
As always everyone is so nice. Whitney is amazing.
Sep 04, 2019
Friendly professional staff, wonderful work, great atmosphere!
Aug 22, 2019
They are apart of the family and my children and grandchildren love to go to the dentist because of their staff members
Aug 22, 2019
They make going to the dentist easy!
Aug 22, 2019
great service
Aug 17, 2019
PROFESSIONAL SERVICE
Aug 16, 2019
I am always treated like a member of the family when I go there.
Aug 14, 2019
Great staff. You really feel like Dr. Browning has your best interest at heart.
Aug 09, 2019
Whitney, I Love her♥️
Aug 08, 2019
We have been a patient with Browning Smile Design for 20+ years. I recommend them to all my friends because I feel that they give the very best care to myself and my family.
Aug 02, 2019
I have come here for over 20 years, and absolutely love the personal care you get from each and every employee.
Jul 24, 2019
My visits are always nice and the staff is very polite and friendly.
Jul 24, 2019
The staff is always so friendly
Jul 19, 2019
Outstanding service for one thing!! The staff is always so friendly. It's like visiting with friends every time we are there.
Jul 13, 2019
Very good customer service. Very clean facility.