Why I like
Browning Smile Design
130 Vintage Park Blvd, Suite K
Houston, TX 77070
Get directions
(281) 370-4300
http://www.browningsmiledesign.com
docbrbrowning@sbcglobal.net
Since 1979, Dr. Brent Browning has been working with patients to provide the best dental care for residents in the northwest Houston and Spring, TX areas. Dr. Brent Browning and his team of dental professionals at Brent Browning DDS are dedicated and committed to providing patients with quality dental healthcare in a comfortable, convenient setting.
Here at Brent Browning DDS, it is our goal to deliver the highest quality dentistry in the most comfortable way so that you can enjoy a lifetime with a healthy smile. We work to provide you state-of-the-art general dentistry in a warm, comfortable environment.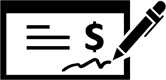 Read Reviews
Dec 14, 2018
Excellent care....

Great staff very caring and efficient in getting your needs & wants taken care timely & thoroughly.

Facility is very clean, bright and comfortable.
Dec 13, 2018
Competent, upbeat, staff. Nice surroundings. Senior discount is a plus.
Dec 06, 2018
Quality of work, professionalism, friendly place to visit
Nov 30, 2018
All of the staff are friendly and very professional.
Nov 15, 2018
Because they have put up with me for about 30 years. Seriously, I feel like I'm among family when I'm there. They have always been very professional but make you feel at home. Quality group of people working for Dr. Browning. They are always concerned about your well being.
Nov 12, 2018
Everyone in the office makes you feel like you are family. I seldom have to wait to be seen.
Nov 10, 2018
Professional, thorough, friendly
Nov 09, 2018

We have been patients of Dr. Browning for years. He and his staff have always been friendly and courtigous. Dr. Browning does good work and would recommend him to others.
Nov 08, 2018
Great environment. Laid back, but professional. I have a very tight schedule, so timing is important.
Nov 08, 2018
My Consultation was friendly, professional and informative.

Look forward to completing my dental
treatment with Dr. Browning and staff.
Nov 07, 2018
A most pleasant experience at a dental office. Everyone was most courteous, helpful, and knowledgeable regarding my visit and concerns.
Nov 07, 2018
Dr. Browning and his staff are always pleasant and professional!
Nov 06, 2018
Appointment times are on time, close by where I work, friendly employees. Great place
Oct 31, 2018
Outstanding work and service with a smile.
Oct 25, 2018
Entire staff is helpful and polite.
Oct 23, 2018
Very friendly staff & very informative
Oct 19, 2018
I like the friendly, caring staff and the welcoming atmosphere. Whitny makes routine cleanings fun.
Oct 17, 2018
Dr. Browning is a superb dentist. He has helped me regain my smile.
Oct 15, 2018
What separates Browning Smile Design from other first class Dentists? The STAFF. Everyone from Dr. Browning to the receptionist exhibits a rare commodity seldom found in today's society: CARE. They really care not just about your teeth or lack thereof but about you, your being. When they ask "How are you?" They really are interested. (Facebook)
Oct 15, 2018
I love Browning Smile Design. My kids even love going to the dentist. Dr. Browning is awesome and he has the BEST staff. He has been taking care of my teeth since I was a child and now he takes care of my kids. I recommend him to everyone. (Facebook)