Why I like
Browning Smile Design
130 Vintage Park Blvd, Suite K
Houston, TX 77070
Get directions
(281) 370-4300
http://www.browningsmiledesign.com
docbrbrowning@sbcglobal.net
Since 1979, Dr. Brent Browning has been working with patients to provide the best dental care for residents in the northwest Houston and Spring, TX areas. Dr. Brent Browning and his team of dental professionals at Brent Browning DDS are dedicated and committed to providing patients with quality dental healthcare in a comfortable, convenient setting.
Here at Brent Browning DDS, it is our goal to deliver the highest quality dentistry in the most comfortable way so that you can enjoy a lifetime with a healthy smile. We work to provide you state-of-the-art general dentistry in a warm, comfortable environment.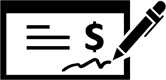 Read Reviews
Oct 17, 2018
Dr. Browning is a superb dentist. He has helped me regain my smile.
Oct 15, 2018
What separates Browning Smile Design from other first class Dentists? The STAFF. Everyone from Dr. Browning to the receptionist exhibits a rare commodity seldom found in today's society: CARE. They really care not just about your teeth or lack thereof but about you, your being. When they ask "How are you?" They really are interested. (Facebook)
Oct 15, 2018
I love Browning Smile Design. My kids even love going to the dentist. Dr. Browning is awesome and he has the BEST staff. He has been taking care of my teeth since I was a child and now he takes care of my kids. I recommend him to everyone. (Facebook)
Oct 15, 2018
We have been going to Dr Browning for a few years and absolutely love the staff there. They even let me bring my son to my cleanings even though he was less then a year old. They said it will help him when it is his turn to get his teeth cleaned not be scared. I highly recommend Dr Browning and his staff. (Facebook)