Why I like
Browning Smile Design
130 Vintage Park Blvd, Suite K
Houston, TX 77070
Get directions
(281) 370-4300
http://www.browningsmiledesign.com
docbrbrowning@sbcglobal.net
Since 1979, Dr. Brent Browning has been working with patients to provide the best dental care for residents in the northwest Houston and Spring, TX areas. Dr. Brent Browning and his team of dental professionals at Brent Browning DDS are dedicated and committed to providing patients with quality dental healthcare in a comfortable, convenient setting.
Here at Brent Browning DDS, it is our goal to deliver the highest quality dentistry in the most comfortable way so that you can enjoy a lifetime with a healthy smile. We work to provide you state-of-the-art general dentistry in a warm, comfortable environment.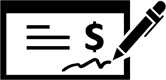 Read Reviews
Jul 10, 2020
Friendly and efficient
Jul 09, 2020
I have known and been clients of the Brownings for over 30 years. They are so professional and always give excellent service. They have very helpful staff and appointments are easy to schedule. You can't find a better dental office.


Jul 07, 2020
As usual, I had a great experience at Browning Smile Design. Everyone was friendly, helpful and knew what they were doing. That's why I've been a patient for over 30 years.
Jul 02, 2020
Overall Dental Practice at Browning Smile Design has been excellent through the 20 yrs. I have been a client. From a regular teeth maintenance to a customized tooth design are performed with excellent customer service by their experienced employees. Not a single visit was bad.
Jul 01, 2020
Friendly staff, very clean facility and great service.
Jul 01, 2020
Professional dental care delivered with a heart!
Jun 25, 2020
I went for my annual checkup and as usual, I was taken on time, got excellent service and was in and out quickly. The staff are efficient and friendly and there is no wasted time during the visit. I would highly recommend this dental practice to everyone.
Jun 24, 2020
We have been patients of Dr. Browning for years. They have a very caring staff and Dr. Browning takes great pride in his work. I called on Monday and got an appt. on Tuesday and the work done on James's dentures was done at no cost. Appreciate the service.
Jun 19, 2020
For their professional and friendly service
Jun 12, 2020
I have been going to Browning Smile Design for about 28 years. I have NEVER been unhappy with their care and service. Their staff is superb, helpful and polite. they are GREAT PEOPLE. Dr. Browning is a very fine dentist. I have always been satisfied with his work and expertise. His wife Jeanne knows her business and is a beautiful lady!!!
Jun 12, 2020
I love your family-like environment. It always feels like visiting family. The customer service, professionalism, and dentistry are second to none!
Jun 10, 2020
The entire staff is very professional and friendly. I have gone here for a long time and don't recall ever not having Lynn as my Hygienist. She is the most thorough and gentle dental hygentist I have ever seen! (Give her a raise!!)
May 21, 2020
Like the people.
Thanks!
Apr 16, 2020
I've been going to Dr. Browning for over 10 years. Thank for repairing three crowns that came off during the COVID-19 "lock-down". He is very competent and an outstanding dentist.
Mar 11, 2020
It was ok this time around Kayla wasn't very impressionable considering my original hygienist was Whitney I know she no longer with us you but she made it more fun and talked to you and got to know you. Kayla didn't even talk except about my teeth, it wold been of nice that she at least try to make the effort I understand she may be nervous or little unsure but that is how you get to know your patients.
Mar 06, 2020
We have been patients of Browning Smile Design for almost 20 years and have always been super happy with every service that they provide. They treat us like family and stay on top of the latest dental technology.
Mar 05, 2020
Dr. Browning is an amazing dentist! I really like that I get my crown on the same day as visit. His staff is awesome!
Feb 27, 2020
Same excellent service since 1982!!
Love the staff!!!!!
Feb 26, 2020
They care about my comfort and are very gentle. Good about fitting me in if I have an emergency. I drive in from Magnolia, because I won't go to any other dentist, in my area.
Feb 21, 2020
Professional and friendly people working here. The work Dr. Browning
did was exceptional. My smile is much more beautiful!