Why I like
Browning Smile Design
130 Vintage Park Blvd, Suite K
Houston, TX 77070
Get directions
(281) 370-4300
http://www.browningsmiledesign.com
docbrbrowning@sbcglobal.net
Since 1979, Dr. Brent Browning has been working with patients to provide the best dental care for residents in the northwest Houston and Spring, TX areas. Dr. Brent Browning and his team of dental professionals at Brent Browning DDS are dedicated and committed to providing patients with quality dental healthcare in a comfortable, convenient setting.
Here at Brent Browning DDS, it is our goal to deliver the highest quality dentistry in the most comfortable way so that you can enjoy a lifetime with a healthy smile. We work to provide you state-of-the-art general dentistry in a warm, comfortable environment.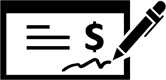 Read Reviews
Jan 11, 2021
good people and service
Jan 07, 2021
Because they are friendly and efficient.
Jan 06, 2021
Our family LOVES Dr Browning. Hes the best there is and he has the most amazing staff. Its always a 5 start experience. I highly recommend him!
Dec 17, 2020
From the front desk, all the way was an amazing experience. I can't wait to visit again. You guys are great.
Dec 08, 2020
Everyone is friendly and you never feel like they are rushing you through to see the next patient
Dec 03, 2020
Great people to work with. You can tell the care about you needs.
Great job and thanks!
Dec 03, 2020
The team at Browning Smile Design is a great professional group that takes your oral care to heart. I feel confident that they are looking out for my well being.
Nov 20, 2020
My new dental hygienist, Highland, did a great job cleaning my teeth. My lower front teeth have a permanent retainer which is difficult to floss around and creates extra work for her. She was very gentle with me. Thanks, Highland!
Nov 19, 2020
The whole staff is excellent regarding a patient's comfort and concerns. I would certainly recommend them to my family and friends.
Nov 18, 2020
Very Pleasant employees and wait time for appointment is very minimal.
Nov 17, 2020
Fabulous, great Customer service!!
Nov 13, 2020
Informed advice and excellent care.
Nov 12, 2020
I trust Dr. Browning and his team. They are very professional, and very caring.
Nov 12, 2020
They've put together a great team, and they provide friendly and professional service. Great location!
Oct 29, 2020
Great staff, friendly. They are true professionals
Oct 24, 2020
Dr. Browning is a really good dentist and always makes sure you're comfortable and answers all your questions. His staff is amazing, always kind and personable! I was recommended by friends and have since recommended him to others. Nobody likes going to the dentist but at least you can feel at ease that you're in good hands
Oct 17, 2020
Always take care of emergency calls expeditiously.
Oct 16, 2020
Dr. Browning is a great Dentist. Always explains everything and puts you at ease. Office staff and dental hygienist are great. Very professional and clean office. Highly recommend them!
Oct 16, 2020
Confidence in the quality of care given.
Oct 16, 2020
I love going to the dentist anyway, but I absolutely love the staff and Browning Smile Design. They know who I am, and my new hygienist, she's new, and I can't remember her name, other than it starts with a H!! She is the sweetest, and very thorough and efficient!