Why I like
Browning Smile Design
130 Vintage Park Blvd, Suite K
Houston, TX 77070
Get directions
(281) 370-4300
http://www.browningsmiledesign.com
docbrbrowning@sbcglobal.net
Since 1979, Dr. Brent Browning has been working with patients to provide the best dental care for residents in the northwest Houston and Spring, TX areas. Dr. Brent Browning and his team of dental professionals at Brent Browning DDS are dedicated and committed to providing patients with quality dental healthcare in a comfortable, convenient setting.
Here at Brent Browning DDS, it is our goal to deliver the highest quality dentistry in the most comfortable way so that you can enjoy a lifetime with a healthy smile. We work to provide you state-of-the-art general dentistry in a warm, comfortable environment.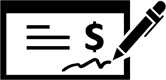 Read Reviews
Jun 16, 2019
Professional service. They have my best interests in mind.
Jun 14, 2019
Super friendly staff with a nice and relaxing environment. Whitny made what is generally a ho-hum and often dreaded event into a pleasurable experience. Very knowledgeable, uber friendly with the ability to put you at ease, I highly recommend Browning Smile Design!
Jun 12, 2019
Its all really cool
Jun 12, 2019
Friendly and professional office staff. High quality dentistry.
Jun 04, 2019
Staff is incredible and having a crown put on a tooth where the filling fell out I thought would be very painful as I don't do well at dentist like most large men lol. This was the first time in my life I felt no pain even when receiving injections for numbing. Best results and care I've ever received!
May 31, 2019
The service and friendly employees
May 31, 2019
The service and the friend employees
May 31, 2019
The office staff are always friendly and helpful
May 29, 2019
There great attitude and professionalism...
May 24, 2019
Everyone is very nice and really care about you and your teeth. I always feel well taken care of when I am there.
May 23, 2019
The staff is top notch. Very friendly and nice. Oh and very professional. The doctor is a perfectionist, which means your teeth will be perfect.
May 09, 2019
I love Lynn and Dr. Browning. They are people I truly enjoy visiting with and I'm sure I make my appointments run over bc I am talking so much - I'm sure it's hard to do their work when someone wont stop talking. (Sorry Lynn ;-) )
May 01, 2019
the way they greet you and treat you like family .
Apr 25, 2019
the office is super organize and everyone in the office is super friendly. i never have to wait long to get called in. whitney is the best!!!
Apr 22, 2019
Everybody is smiling! Even if you come in with a toothache, you leave smiling!
Apr 19, 2019
Very friendly staff and they genuinely take an interest in you personally as well as your dental needs. Appointments are always on time.
Apr 19, 2019
Very good experience and definitely will be going backs ,thanks for answering every question and taking your time.
Apr 18, 2019
Customer service and dental care are unparalleled.
Apr 11, 2019
Great customer service... gives you a personal touch.