Why I like
Browning Smile Design
130 Vintage Park Blvd, Suite K
Houston, TX 77070
Get directions
(281) 370-4300
http://www.browningsmiledesign.com
docbrbrowning@sbcglobal.net
Since 1979, Dr. Brent Browning has been working with patients to provide the best dental care for residents in the northwest Houston and Spring, TX areas. Dr. Brent Browning and his team of dental professionals at Brent Browning DDS are dedicated and committed to providing patients with quality dental healthcare in a comfortable, convenient setting.
Here at Brent Browning DDS, it is our goal to deliver the highest quality dentistry in the most comfortable way so that you can enjoy a lifetime with a healthy smile. We work to provide you state-of-the-art general dentistry in a warm, comfortable environment.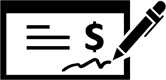 Read Reviews
Sep 30, 2022
Oh, I forgot to give a shout out for your awesome hygienist, "Amanda" she's the greatest!
Sep 30, 2022
Everyone at this Dentist is so welcoming! They make you feel special! Wonderful "chair side manner"😂. Everything is on point from the time you enter the door until you exit! I am so glad I was referred her by my daughter!
Sep 30, 2022
Been a patient for about a year now and so thankful I found Dr. Browning and his team! My cleaning with Amanda was great! She was patient and thorough! Dr. Browning and his team are Top Notch!
Sep 29, 2022
They are very professional and friendly! Dr. Browning is very knowledgeable. Amy my hygienist did a great job!
Sep 29, 2022
Friendly, Fantastic experiences for 35 years now. Amanda and the whole team are awesome
Sep 28, 2022
This was my first visit to the office as a patient. Amanda did a great job; very caring and thorough. I would recommend Dr Browning's office for anyone looking for a family dental office.
Sep 28, 2022
I thought Amy was fantastic and very professional.
Sep 28, 2022
The entire office is amazing!
Sep 28, 2022
This was my first visit and Amy and staff made it a great experience. They were kind, professional and thorough in their cleaning and screening. Check in process was quick and easy as was checking out and scheduling next steps. They took the time to explain the treatment plan and coordinate with insurance for me. Highly recommend!!
Sep 23, 2022
Amy was professional and knows her craft. Awesome work!
Sep 22, 2022
Great staff, everyone is friendly. Amanda is great. I love how she explains everything that she is doing.
Sep 22, 2022
Very nice and always make the pain feel better
Sep 21, 2022
Fantastic service!
Sep 21, 2022
Amanda was very thorough and took great care during my cleaning.
Sep 20, 2022
They have always been good to my entire family and I.
We have been going there for over 29 years!
Sep 16, 2022
I've been a patient of Dr. Browning and his staff for over 25 years. Amy was very patient with me and calmed my anxiety. Thank you Amy for being so informative and helpful during today's cleaning.
Sep 15, 2022
Amanda was the best!
Sep 15, 2022
The people and the service is phenomenal
Sep 14, 2022
Awesome front office! Always friendly!
My dental hygienist, Amanda, is amazing. Explains everything, takes her time and painless! Does excellent, excellent work.
Dr. Browning is great! Does an excellent job of checking after hygienist is done, does not ever push unnecessary procedures, very soft spoken and caring! I love this office!!
Sep 10, 2022
The appointment was quick and effective! My hygenist was also very nice, both to talk with and as my dentist. Would recommend!