Why I like
HDentaL
13119 Louetta Road
Cypress, TX 77429
Get directions
(832) 698-4648
https://www.myhdental.com/
hdentaldds@gmail.com
We are a dental practice in Cypress, Texas who strives to bring back the neighborhood dentist feel. We want to be the dental office that you and your family feel at home when you walk through our doors by providing a caring, trusting, and calming environment where YOU are our priority.
Are office is paperless system to our fully digital x-rays, we take advantage of technology to give you the most modern, state-of-the-art care, all while providing the traditional care you expect from your neighborhood dentist.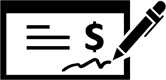 Read Reviews
Mar 18, 2019
Friendly, fast and great staff
Mar 12, 2019
We had our first visit to HDental last week. I was nervous because we had a 3 months old baby with us. But Dr. Lam and his staffs were very friendly, my baby was smiling big time. When it comes to dental work, Dr. Lam is very gentle. No discomfort, no pain. He asked questions and provided thorough information before the process.
Mar 12, 2019
My eleven year old son, who previously had a very stressful dental experience elsewhere, saw Dr. Lam and Sara for dental work. They were so patient, talked to him through everything, and he was the only patient. Dr. Lam explained they do not overbook to keep the environment was relaxing and calm, which I appreciated. Very grateful for such an easy experience and their team. Jackie, the receptionist, made us feel right at home. Thank you, HDental!
Mar 08, 2019
very friendly staff. Jackie at the front desk always works with me on any apointment changes i need to make. just an over all good experience. wouldn't go any where else. Highly Recommend!!
Mar 01, 2019
Dr and staff very gentle would without a doubt recommend
Feb 26, 2019
Dr. Lam and Sara were amazing. Much of my life, I have feared climbing into the dentist chair. I needed a tremendous amount of work, and they both made my sessions so comfortable and pain free. I was provided noise cancelling headphones, a blanket, and a very patient and detailed explanation of what the work entailed. When I experienced some anxiety, Dr. Lam was incredibly patient, and he eased every fear, and made the process so easy. Ill never step foot in any dentist office but HDentaL, im a forever patient.
Feb 22, 2019
He really cares about his patients and you can tell he really enjoys his job. Plus makes beautiful smiles.
Feb 22, 2019
Dr. Lam thoroughly enjoys his job and loves his patients. 😁 Plus he makes beautiful smiles.