Why I like
SheerSculpt CoolSculpting Specialty Center
24 Paoli Pike
Paoli, PA 19301
Get directions
(610) 647-4241
https://sheersculpt.com/paoli/
Sheer Sculpt, serving clients in Chadds Ford and Paoli/the Main Line, Pennsylvania, is the premier CoolSculpting, Injectables and Hydrafacial Center in the Tri-State area. Unlike many area MedSpas that offer dozens of spa treatments, Sheer Sculpt specializes in Coolsculpting. This allows our clients to immerse themselves in the best body contouring experience in the Philadelphia area.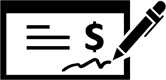 Read Reviews
Jun 14, 2021
Friendly, to the point, answered qtns
Mar 19, 2020
Nicole is absolutely wonderful. She made the process extremely comfortable. She walked me through exactly what to expect and was even in the room during treatments talking me through my cycles which made the time go by quickly. I had my abdomen treated and I can't wait to come back in for my follow up appointment to see the difference! It has only been a few weeks since my treatment and I already feel my clothes fitting better!
Mar 19, 2020
I had such a great experience here. From the front desk to my specialist, Nicole, everyone was fantastic. I felt extremely comfortable with the process as Nicole explained to me in great detail what to expect. I am so excited to see my results in the next couple of weeks!
Mar 18, 2020
They are very professional. They educate you to make the best decision for your body. They also deliver great results
Mar 18, 2020
Liz at the front desk is very friendly. She greeted me as soon as I walked through the door and offered me something to drink. Nicole, my specialist, was very knowledgable in her craft. I have already seen results within a few weeks of having my treatment done. I cannot wait to treat other areas now.
Mar 01, 2020
Nicole was very patient and explained the entire CoolSculpting procedure so that I knew what to expect before we started. The office staff is very friendly and quite professional. I also go there monthly to get a HydraFacial and Stephanie is wonderful. I would highly recommend Sheer Sculpt!
Mar 01, 2020
Professional, knowledgeable, and friendly staff. I would highly recommend Sheer Sculpt to anyone looking to do CoolSculpting or to get a HydraFacial (which I get monthly at Sheer Sculpt).
Apr 05, 2019
They had the petite applicator that my dermatologist did not have. Katie was very professional & friendly and made me feel comfortable for a procedure that can be quite personal.
Apr 02, 2019
I was very happy with my first round of treatment and completed my second one today. Both technicians with whom I have worked with were friendly and supportive. I was pleasantly surprised that I wasn't embarrassed or uncomfortable despite the intimacy of their contact with my body. There wasn't any judgement; just optimism and encouragement. I know I'm still responsible for my diet and exercise, but Sheer Sculpt is a BIG boost in helping me achieve my goal.