Why I like
Rochester Tattoo Removal
2453 Lyell Rd Suite 3
Rochester, NY 14606
Get directions
(585) 410-0207
http://www.rochestertattooremoval.com
Rochester Tattoo Removal uses leading laser technology to help remove your unwanted tattoo in less time and with better results!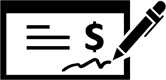 Read Reviews
Jul 15, 2022
Had a real good experience
Nov 27, 2021
Great work. Fair price. Highly recommend.
May 02, 2021
Making a "permanent " mistake disappear has been easy at Rochester Tattoo Removal. I am relieved to see it become a thing of the past. My questions are answered and I am always at ease!
Apr 27, 2021
The best experience ever and overall great work ethic ! I have not one bad thing to say about this women she is the sweetest person ever and her skills on tattoo removal are even better !! If I can give her 100 stars ⭐️ I would cause 5 is not enough :)
Feb 19, 2021
Its so clean and comfortable inside , and the owner is so very nice and makes you feel very comfortable I would suggest to anyone who wants to get a tattoo removed to go there for sure
Jan 09, 2021
Absolutely amazing to see something unwanted on your body disappear. Kelly is the best and goes above and beyond. I would recommend Rochester tattoo removal to everyone.
Jun 23, 2020
I tried to get a cover-up by several artists and each one said you must get several tattoo removal treatments to be able to get a cover-up bc it is too dark.

It only took one treatment bc it worked so good! I'm ready for my cover-up now!

Kelly was super informative on the process and what to expect. The results were amazing!

I would bet that if I wanted it permanently gone, I could have with 1-2 more treatments.

Thank you Kelly, I thought I was stuck with a horrible tattoo forever!
Nov 12, 2019
Kelly is great at her craft. She is always very professional and her prices are more than fair!
I would recommend her to all my friends and family! I give her a ten out of ten rating.
She is a class act!!
Nov 06, 2019
Rochester Tattoo Removal produced great results at a much fairer price than any of the others around. The procedure is carried out with the proper precautions and safety. Kelly is well-trained and knows how to make that unwanted ink disappear within the fewest possible visits. I will definitely recommend her. This deserves 5 stars. Thank you!
Sep 28, 2019
Kelly is wonderful! She took care of me for a little over a year! If u can't keep ur appointment and u let her know ahead of time she will reschedule for u.. She also seen my tattoo was taking a few more sessions so she even gave me a couple sessions free of charge! My tattoo now is totally gone! I just feel bad bc I forgot my last appointment and I totally never called her and I owe her an apology! I definitely recommend her if u need any tattoos removed! Thanks again Kelly!
Jul 23, 2019
Kelly at Rochester Tattoo Removal does phenomenal work! Thank you so much for removing my awful hand tattoo it looks amazing! I'd highly recommend this business to anyone looking to get proffesional work done! Thanks!
Feb 05, 2019
Kelly is fun and professional. She makes her office a peaceful place and does fine work.
Jul 26, 2018
Friendly, professional environment, cheap prices and honest!
Jun 01, 2018
Nice clean facility brand new equipment.
May 22, 2018
Very friendly and clean, very professional. A little expensive but that's ok. Besides all of it kelly is a pretty and sharp looking women.
May 17, 2018
Reasonable price, very professional and knowledgeable, will work with you with scheduling an appointment, even on a Saturday. Always answers the phone, no machines to talk to. Only thing is the location can be tricky to find, but if you call you can get directions. I love the fact that ice cold air is blowing on the area the laser is on because you can hardly feel anything.
Jul 07, 2017
Great prices!! Clean environment. Justin was great. New local business to support.