Why I like
Rochester Tattoo Removal
2453 Lyell Rd Suite 3
Rochester, NY 14606
Get directions
(585) 410-0207
http://www.rochestertattooremoval.com
Rochester Tattoo Removal uses leading laser technology to help remove your unwanted tattoo in less time and with better results!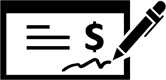 Read Reviews
Jul 23, 2019
Kelly at Rochester Tattoo Removal does phenomenal work! Thank you so much for removing my awful hand tattoo it looks amazing! I'd highly recommend this business to anyone looking to get proffesional work done! Thanks!
Feb 05, 2019
Kelly is fun and professional. She makes her office a peaceful place and does fine work.
Jul 26, 2018
Friendly, professional environment, cheap prices and honest!
Jun 01, 2018
Nice clean facility brand new equipment.
May 22, 2018
Very friendly and clean, very professional. A little expensive but that's ok. Besides all of it kelly is a pretty and sharp looking women.
May 17, 2018
Reasonable price, very professional and knowledgeable, will work with you with scheduling an appointment, even on a Saturday. Always answers the phone, no machines to talk to. Only thing is the location can be tricky to find, but if you call you can get directions. I love the fact that ice cold air is blowing on the area the laser is on because you can hardly feel anything.
Jul 07, 2017
Great prices!! Clean environment. Justin was great. New local business to support.