Why I like
Vision Source Dripping Springs
433 Sportsplex Drive, Suite 100
Dripping Springs, TX 78620
Get directions
(512) 858-0020
http://visionsourceds.com
How clear is your vision? Vision Source Dripping Springs is the leading provider of optometry services and vision care products in the Dripping Springs community.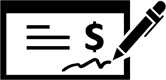 Read Reviews
Feb 13, 2019
Personable dic
Feb 11, 2019
Qualified and personable doctors. Office staff very friendly, helpful and kind.
Feb 11, 2019
It was close and it had the availablity I needed.
Feb 08, 2019
Very friendly & accommodating. Great family atmosphere. I would highly recommend.
Feb 07, 2019
didn't have to wait. nice people
Feb 06, 2019
Great customer service.. local....
Feb 05, 2019
Very well organized and knowledgeable in their field of business.
Feb 04, 2019
Thanks for good service. I appreciate quick appointment schedule and thorough examination.
Feb 02, 2019
I was very impressed from the moment I walked through the front door. Your employees and staff were very professional and polite. I was especially impressed with the young lady that did the initial testing. She was experienced, sensitive and intuitive in all that she did.

After being taken to the doctors room, I was especially impressed with Dr. Lisa Cantrell. She took her time and asked very relevant questions regarding the health of my eyes. She also was not in a rush and was very personable. I look forward to working with them in the future.

Feb 01, 2019
The staff were extremely friendly and courteous. They explained everything and made sure I understood all the paperwork. The Dr. was very professional and easy to deal with. She was very though and wanted to make sure that I got the best vision I could.
Jan 31, 2019
Local and friendly folks!
Jan 29, 2019
Quick friendly and knowledgeable service.
Jan 10, 2019
They have a great staff. I have always had a great experience here and they go above and beyond
Jan 10, 2019
Dr. Cantrell was great!
Jan 07, 2019
They are very friendly and accommodating and the doctors are very thorough in the exams.
Jan 07, 2019
Convenient, friendly staff, Dr. Cantrell is very competent.
Dec 24, 2018
I was very impressed with Dr. Florio. He was very thorough, knowledgeable and very personable. His staff was all very nice and helpful. I would highly recommend them.
Dec 17, 2018
Wasy first time coming in here and was such a nice experience. Everyone was so friendly .
Dec 17, 2018
I am always welcomed as soon as I walk in the door. The people that take my information and start the exam are always so professional and nice. Kyle Florio is extreemly knowledgable about the latest available testing and gives options for how I want to live with glasses or contacts.
Dec 08, 2018
Dr. Cantrell was great! She did a fabulous job and I felt like I was in good hands. I chose vision source because it was on my discount plan and it was close to home. I was expecting decent service, but it was a great experience and I'll definitely recommend it to others!