Why I like
Vision Source Dripping Springs
433 Sportsplex Drive, Suite 100
Dripping Springs, TX 78620
Get directions
(512) 858-0020
http://visionsourceds.com
How clear is your vision? Vision Source Dripping Springs is the leading provider of optometry services and vision care products in the Dripping Springs community.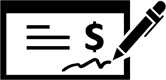 Read Reviews
Aug 17, 2018
Dr Cantrell is very thorough. Staff is friendly. Jason helped me decide on a style.
Jul 19, 2018
Vision Source is awesome! The staff was very friendly and helpful and I really enjoyed their process.