Why I like
Vision Source Dripping Springs
433 Sportsplex Drive, Suite 100
Dripping Springs, TX 78620
Get directions
(512) 858-0020
http://visionsourceds.com
How clear is your vision? Vision Source Dripping Springs is the leading provider of optometry services and vision care products in the Dripping Springs community.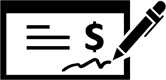 Read Reviews
Oct 30, 2020
Clean, modern facility. Thorough, energetic doctor.
Oct 29, 2020
The best staff. Very professional and accommodating
Oct 29, 2020
No wait time, friendly and knowledgeable staff. I had a very good experience!
Oct 29, 2020
It is the best appointment I have ever had. The Doctor and staff were top notch.
Oct 08, 2020
All the people were great, but I did not know dilating would make my eyes sun sensitive for 18+ hours!
Oct 08, 2020
Very thorough
Oct 07, 2020
The best thing about Vision Source are the people. Very nice and professional.
Oct 07, 2020
Clean, open, and very friendly staff!
Oct 04, 2020
It is convenient and the people are great
Sep 29, 2020
Family oriented company. Experts in what they do.
Sep 24, 2020
Very nice people and the doctor was very informative. The wait time was practically zero time. I am differently making this my eye care primary.
Sep 21, 2020
Clean, convenient, efficient and thorough.
Sep 21, 2020
I like the way Dr. Poppenhusen explained the issues with my vision and I appreciate her patients with me asking questions. She was very detailed in her exam. She addressed my concerns and provided a specialist for the two issues I need to address. I feel like this was the best eye exam I have had in 20 years!
Sep 16, 2020
Everyone is very nice and informative.
Sep 16, 2020
The staff is friendly and accommodating .
Sep 12, 2020
It is close, and the folks working there are alright.
I hope the new doctor from Houston stays there.
Sep 11, 2020
Personal care and professional attention has always been a very strong characterization of Vision Source. All of the staff is friendly and takes personal interest in my well being. My doctor was confident and clearly knows her equipment and how to interpret the results-indeed she questioned me about ages old eye injuries that I had forgotten about. Hats off to this professional!
Sep 01, 2020
Very efficient and friendly staff.
Aug 31, 2020
Close to home