Why I like
Vision Source Dripping Springs
433 Sportsplex Drive, Suite 100
Dripping Springs, TX 78620
Get directions
(512) 858-0020
http://visionsourceds.com
How clear is your vision? Vision Source Dripping Springs is the leading provider of optometry services and vision care products in the Dripping Springs community.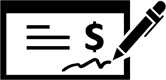 Read Reviews
Oct 15, 2018
Great employees. Great service
Oct 12, 2018
Dr. Cantrell was so kind and the staff was great! I felt very comfortable there. I would definitely recommend to anyone looking for a new eye doctor.
Oct 05, 2018
I thought both Drs. Cantrell and Florio were very personable and knowledgeable. They answered all my questions about my eyes, and helped me select new frames. I love having Vision Source in Dripping Springs. So convenient for an appt., adjustment to eyeglasses, etc. I get my new glasses next week.
Sep 27, 2018
Professional and friendly staff. Comfortable and clean waiting area and exam rooms.
Sep 27, 2018
I had a great visit and the customer service was beyond expectation.

Sep 26, 2018
Close to home; accepts my insurance
Sep 26, 2018
My interaction with Dr Sarah Berg and team was very professional and timely and provided the services I needed in cost effective manner.

Thank you
Sep 26, 2018
Very polite and professional staff. Dr was very informative and answered all my questions.
Sep 26, 2018
Staff is great! Nice facility and very thorough exam which was explained to me in language I could understand.
Sep 25, 2018
Close to home
Sep 25, 2018
Excellent service - friendly atmosphere!
Sep 25, 2018
Everyone at this location is top shelf. Especially Dr. Berg!!
Sep 23, 2018
They are very accommodating. I love the staff!!
Sep 21, 2018
It is convenient and the staff is very friendly and thorough.
Sep 19, 2018
Amazing customer service!
Sep 11, 2018
Vision Source kept our appointment on time. The technician worked efficiently, and the eye doctor was thorough and pleasant. I appreciated I was in and out, including picking out and ordering new glasses, in under an hour.
Sep 10, 2018
Very helpful and friendly front office staff
No wait time

Sep 05, 2018
Friendly and fast...
Sep 02, 2018
The staff are very friendly and knowledgeable. They will do their best to get you an appointment as soon as possible. The eye doctor is helpful and explains the process as well as the diagnosis. The eye glass technician is one of the best that I have experienced.
Aug 29, 2018
Friendly staff and Great customer service!!