Why I like
Vision Source Dripping Springs
433 Sportsplex Drive, Suite 100
Dripping Springs, TX 78620
Get directions
(512) 858-0020
http://visionsourceds.com
How clear is your vision? Vision Source Dripping Springs is the leading provider of optometry services and vision care products in the Dripping Springs community.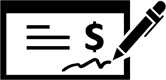 Read Reviews
Dec 05, 2019
Very nice office with competent people
Nov 27, 2019
The entire staff is friendly and patient and I never feel rushed or like one in a herd
Nov 22, 2019
Convenient to my house in the DSISD.
GREAT staff and doctors!
Everyone is happy, friendly and efficient with time.
I asked a bunch of questions about the new equipment and the images taken. Dr. Berg took the time to explain the answers.
When my wife was having a severe/emergency eye headache, Dr. Cantrell took care of her and even called back in a few days to check on her.
VERY NICE PEOPLE!
Nov 22, 2019
Great service! Friendly Doctors and staff.
Nov 21, 2019
We have been going for years! We love the quick service and fast response! Everyone make us fell like family! Jason, Ashley, the doctors! Are amazing!!!
Nov 19, 2019
Fast, friendly, knowledgeable staff
Nov 18, 2019
Very helpful and answered all of my questions.
Nov 06, 2019
We always get TOP NOTCH service from all of the doctors and the staff. Thank you so much!
Nov 04, 2019
easy to get there and very nice staff
Nov 04, 2019
It's close to home. Staff is very polite and doctor is thorough.
Oct 31, 2019
Very friendly, thoughtful and knowledgable!
Oct 22, 2019
Everyone was so friendly and helpful
Oct 19, 2019
Love everyone there they are friendly and very helpful. Very courteous and keep you informed of everything going thing with your exam.
Oct 18, 2019
Pleasant, competent doctors and staff. Comfortable surroundings. Love that I no longer have to have my eyes dilated, due to the state of the art equipment!
Oct 18, 2019
Everyone is all friendly
Oct 11, 2019
Staff is friendly, nice to have a doctor close to home
Oct 02, 2019
Very friendly staff providing excellent service.
Sep 25, 2019
Great Service
Sep 16, 2019
Fast and friendly service!