Why I like
Vision Source Dripping Springs
433 Sportsplex Drive, Suite 100
Dripping Springs, TX 78620
Get directions
(512) 858-0020
http://visionsourceds.com
How clear is your vision? Vision Source Dripping Springs is the leading provider of optometry services and vision care products in the Dripping Springs community.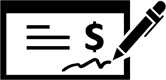 Read Reviews
Jan 24, 2020
Easy to get an appt. The doctor was very informative and I never felt rushed. Didn't have to wait at all to see doc.Office was clean and convenient for me.Tech was friendly and seemed knowledgeable.
No idea if price is competitive or not but did get quite a few discounts-including new patient discount.
Jan 23, 2020
It was very easy to make a quick appointment. The office has the latest equipment to check my eyes.
Jan 10, 2020
Friendly professional service
Jan 07, 2020
Everyone is very professional and helpful.
Jan 06, 2020
The doctors and the staff are awesome! They all very nice and helpful.
Jan 02, 2020
Fast and friendly service
Jan 02, 2020
The people. Jason in particular is always energetic, professional and is just all around a great representative of what you would want. I am President of a medium size company and can tell you his attitude and presence with customers stands out.
Dec 20, 2019
Great service and staff.
Dec 20, 2019
Dr. Sarah was really great & nice!!
Dec 20, 2019
Easy, convenient, professional, friendly and fast!
Dec 16, 2019
Caring professionals who are patient and really listen to my concerns; friendly, cheerful staff; and ease of scheduling.
Dec 16, 2019
Great care all the way around.
Dec 14, 2019
What a group of wonderful, kind, efficient professionals. They are first-class all of the way!
Dec 11, 2019
The employees are very professional and nice. Sarah Berg, our eye doctor was great, very nice, easy to talk to. And they are convenient from our home.
Dec 05, 2019
Very nice office with competent people
Nov 27, 2019
The entire staff is friendly and patient and I never feel rushed or like one in a herd
Nov 22, 2019
Convenient to my house in the DSISD.
GREAT staff and doctors!
Everyone is happy, friendly and efficient with time.
I asked a bunch of questions about the new equipment and the images taken. Dr. Berg took the time to explain the answers.
When my wife was having a severe/emergency eye headache, Dr. Cantrell took care of her and even called back in a few days to check on her.
VERY NICE PEOPLE!
Nov 22, 2019
Great service! Friendly Doctors and staff.
Nov 21, 2019
We have been going for years! We love the quick service and fast response! Everyone make us fell like family! Jason, Ashley, the doctors! Are amazing!!!