Why I like
Vision Source Dripping Springs
433 Sportsplex Drive, Suite 100
Dripping Springs, TX 78620
Get directions
(512) 858-0020
http://visionsourceds.com
How clear is your vision? Vision Source Dripping Springs is the leading provider of optometry services and vision care products in the Dripping Springs community.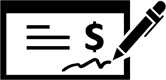 Read Reviews
Oct 11, 2019
Staff is friendly, nice to have a doctor close to home
Oct 02, 2019
Very friendly staff providing excellent service.
Sep 25, 2019
Great Service
Sep 16, 2019
Fast and friendly service!
Sep 02, 2019
The easy access, locally owned and run by people in the community. Friendly service and they know what they are doing! Helpful picking out the right glasses after an educational exam!
Aug 30, 2019
New technology is amazing. Really liked not having eyes dilated etc. Efficient staff, competent and likeable Dr.
Aug 26, 2019
Great experience
Aug 09, 2019
Close to my work
Aug 05, 2019
I have been taking my family to Vision Source in Dripping Springs for years. The eye care is amazing and the staff is so helpful!
Jul 29, 2019
Friendly & competent staff
Jul 29, 2019
Early morning appointments and efficient professional staff.
Jul 12, 2019
Great customer service!
Jul 12, 2019
It's close & the staff is very thorough, polite & helpful.
Jul 01, 2019
Friendly, knowledgeable, easy time to schedule, & good location.
Jun 22, 2019
This is a really nice office. Friendly staff, great doctors and a good atmosphere.
Jun 20, 2019
Friendly and very helpful Staff and Doctor.
Jun 20, 2019
I think that there is always a doctor to see you! Sarah Berg was not able, so Lisa Cantrell saw me! I was new so I did not have a preference!
Jun 13, 2019
the staff is pleasant, and I feel cared for
Jun 13, 2019
Very nice Employees