Why I like
Vision Source Dripping Springs
433 Sportsplex Drive, Suite 100
Dripping Springs, TX 78620
Get directions
(512) 858-0020
http://visionsourceds.com
How clear is your vision? Vision Source Dripping Springs is the leading provider of optometry services and vision care products in the Dripping Springs community.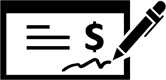 Read Reviews
May 25, 2020
It was our first but not our last visit! We chose this place for its proximity to our home and received an outstanding experience.
May 19, 2020
Close to my job!
May 07, 2020
I was able to make an appointment for an eye examination that wasn't 4 months away. Plus, the doctor took time to answer my questions regarding latest contact technologies and eye surgeries.
May 04, 2020
The entire staff is very helpful and friendly. They make sure you are comfortable and your specific needs are met.
Apr 30, 2020
Great staff.
Apr 28, 2020
They. We're willing to see me during the pandemic and help me with myvision
Apr 27, 2020
People are very friendly and courteous.
Mar 27, 2020
The staff there was very friendly and helped me pick out frames that fit me. They were very clean and sanitized. They have answered all my questions that I had (which was a lot cause it was my first check up in like 10yrs and I knew I needed glasses haha)
Mar 23, 2020
Staff was friendly and professional. The help provided selecting frames was something I really appreciated.
Mar 16, 2020
Good location, courteous employees and experienced doctors
Mar 12, 2020
Very fast, very friendly, very knowledgeable!
Mar 10, 2020
Dr. Cantrell was awesome.
Mar 09, 2020
It was an overall great experience. Dr Cantrell was thorough and explained everything to me. The staff went above and beyond to make sure I was comfortable!
Mar 06, 2020
The attention to me as a person not as an old man taking up their time
Mar 06, 2020
They did great, kind, & very patient with my 2 little kids running around while I had my appointment!
Mar 04, 2020
Great company and owner
Feb 21, 2020
It is convenient for me. The staff is great. Professional and helpful!
Feb 20, 2020
It was quick, I didn't have to wait in the waiting room or for the procedures and I was 20 minutes early!
Feb 11, 2020
Lisa Cantrell and assistants
Feb 09, 2020
Was able to get appointment online quickly. Dr. Cantrell is fantastic.