Why I like
Dr. Doug Crosby Orthodontics - Richardson
1070 W Campbell Rd #100
Richardson, TX 75080
Get directions
(972) 680-9882
https://drdougcrosby.com
appointments@drdougcrosby.com
Our greatest goal is to give a healthy, straight and beautiful smile that you've always wanted. Your first orthodontic visit at our office is an exciting time! It's a chance for us to get acquainted, and for you to learn about the treatments and services we offer. Our practice will work with you every step of the way to make sure that your orthodontic care is comfortable, convenient, and rewarding as possible. We'll use the latest technology, offering a variety of safe and gentle treatment options, giving you the customized, individual care that you deserve.
When you leave the office, we think you'll have a better understanding of how we can help you or your child get the best possible smile. So why not take the first step now- schedule a complimentary consultation! We look forward to seeing you at your first appointment!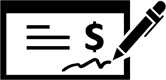 Read Reviews
Aug 15, 2018

excellant care minimal wait time waiting area : c
Aug 14, 2018
Super nice orthodontist & staff in a clean, open environment. This is a GREAT place for orthodontics. Dr. Crosby is local, too. He went to Richardson High School and grew up in this area and gives back to it, too. He's the nicest most knowledgeable person! So glad we found you!
Aug 10, 2018
Appointments are always on time. Staff is friendly. Dr. Crosby knows his stuff!
Aug 08, 2018
He's simply the best! My three sons were his patients and we were very happy with the results. Suddenly my teeth started to shift and of course I came here. I am thrilled with the results! (Google Review)
Aug 08, 2018
Dr. Crosby is such an amazing Doctor he is so talented and will make your smile absolutely stunning. I have the most amazing results and get compliments on my smile all the time. Most importantly he is such an amazing person with the utmost integrity, honesty, care and devotion. He delivers really high level of care and personally cares about every individual entering his office. I love coming to his office, cause he listens and delivers amazing results! Highly recommend Doctor Crosby!!! (Google Review)
Aug 08, 2018
The absolute best orthodontist! Dr. Crosby will have your teeth in tip top shape! I recommended my mom to him and she's coming from a different state to see him. He's that amazing! Great service, kind staff. (Google Review)