Why I like
Dr. Doug Crosby Orthodontics - Richardson
1070 W Campbell Rd #100
Richardson, TX 75080
Get directions
(972) 680-9882
https://drdougcrosby.com
appointments@drdougcrosby.com
Our greatest goal is to give a healthy, straight and beautiful smile that you've always wanted. Your first orthodontic visit at our office is an exciting time! It's a chance for us to get acquainted, and for you to learn about the treatments and services we offer. Our practice will work with you every step of the way to make sure that your orthodontic care is comfortable, convenient, and rewarding as possible. We'll use the latest technology, offering a variety of safe and gentle treatment options, giving you the customized, individual care that you deserve.
When you leave the office, we think you'll have a better understanding of how we can help you or your child get the best possible smile. So why not take the first step now- schedule a complimentary consultation! We look forward to seeing you at your first appointment!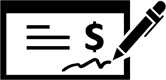 Read Reviews
Jan 31, 2019
Dr Crosby is extremely knowledgeable and caring towards his patients
Jan 25, 2019
Once you enter Dr. Crosby's office you know that you are in the right place. His staff is top notch. His office is comfortable and soothing. It is clear that Dr. Crosby has the experience and formula to attain positive results for his patients. You will make no mistake choosing his services.
Jan 09, 2019
They are quick, friendly and excellent at communication!
Jan 07, 2019
Staff is quick / professional / courteous.
Dec 20, 2018
He Is Very Informative And Thorough With His Patients, & He Really Makes You Feel Comfortable.
Dec 13, 2018
The office is friendly and efficient in getting patients in and out quickly. They have been easy to work with while my daughter has had braces and her teeth are looking great.
Dec 06, 2018
The office has a nice atmosphere. The staff and Dr. Crosby are always helpful, pleasant, and run on schedule.
Dec 05, 2018
I was seen promptly and left feeling informed about the state of my teeth.
Nov 21, 2018
Dr. Crosby was suggested to us 20 years ago when we moved from North Carolina to Texas. Our former orthdontist actually went to school with Dr. Crosby and said he was the best. Our family agrees!
Nov 20, 2018
Respected orthodontist, friendly staff and attractive office!
Nov 15, 2018
The staff is very friendly and they are very automated in the way they handle things.
Nov 13, 2018
So far, this has been a first class experience. I've already started to recommend Dr. Crosby to friends.
Oct 11, 2018
First of all, the person answering the phone was very friendly and courteous. Secondly, scheduling an appointment was easy and I didn't have to wait at all to get in. Finally, my meeting with Dr. Crosby was very informative. He was professional and had great people skills and made me feel comfortable talking about the thing I hate--my smile. I'm still weighing if the cost is worth it, given my age.
Oct 09, 2018
Dr. Crosby's excitement about his work and technology is infectious! I can't wait to work with him.
Oct 04, 2018
Convenient location. Easy access and parking. Pleasant building.
Sep 27, 2018
Everyone at the office were very nice and attentive to my needs and questions it was an easy process the office is very clean and neat I got all my needs meet I highly recommend Douglas R Crosby DDS, MS
Sep 23, 2018
The location is convenient as close to my home. I've had a positive experience with all staff except one. Dr. Crosby is very knowledgeable and pleasant.
Sep 18, 2018
Friendly and courteous staff, knowledgeable about the product they sell, and very encouraging results are anticipated.
Sep 06, 2018
Misty is customer-centric and so efficient. Loved my experience today.
Aug 28, 2018
Experienced, friendly staff; convenient attractive facility