Why I like
Dr. Doug Crosby Orthodontics - Richardson
1070 W Campbell Rd #100
Richardson, TX 75080
Get directions
(972) 680-9882
https://drdougcrosby.com
appointments@drdougcrosby.com
Our greatest goal is to give a healthy, straight and beautiful smile that you've always wanted. Your first orthodontic visit at our office is an exciting time! It's a chance for us to get acquainted, and for you to learn about the treatments and services we offer. Our practice will work with you every step of the way to make sure that your orthodontic care is comfortable, convenient, and rewarding as possible. We'll use the latest technology, offering a variety of safe and gentle treatment options, giving you the customized, individual care that you deserve.
When you leave the office, we think you'll have a better understanding of how we can help you or your child get the best possible smile. So why not take the first step now- schedule a complimentary consultation! We look forward to seeing you at your first appointment!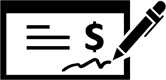 Read Reviews
Jun 06, 2019
Fast and friendly.
Jun 05, 2019
Dr Crosby is so kind and knowledgeable, as was the office staff. They have amazing technology and are to date with the newest teeth straightening techniques. We only had to wait a couple of minutes before he saw us. The waiting area is comfortable and office clean.
May 22, 2019
Very pleasant office. Everyone is friendly and so helpful.
May 09, 2019
Friendly staff AND the cookies!
May 01, 2019
The clear explanations and taking the time to answer my questions. Plus the Price and the location.
Apr 25, 2019
Open, straight forward dialogue that is consultative to the approach on my specific issue and treatment options.
Apr 18, 2019
The doctor was very knowledgeable and answered my many questions to the detail level I needed. The staff was efficient and welcoming. The office itself was clean and comfortable.
Apr 17, 2019
It was an amazing experience! Extremely friendly and efficient staff, Doc explained everything very well!
Looking forward to my new smile!!
Apr 17, 2019
I love dr. Crosby!!! Super friendly and the staff is amazing!!! He is also amazing photographer!!! Thank you for being so fast and efficient!!
Apr 11, 2019

Doug Crosby is extremely knowledgeable, professional and experienced. I am always confident that I am getting the best orthodontic care at his office!
Mar 20, 2019
First experience: Dr Crosby is a doll! I am excited to go through this procedure without having teeth pulled!!! It's still early in the process. Let me experience the results and report back fully to you!
Mar 01, 2019
Because he is honest and experienced and explains things very well both to parent and child.
Feb 28, 2019
Never have to wait. Staff is very nice and professional!
Feb 21, 2019
Dr. Crosby was the third orthodontic consultation I sought for my daughter's braces. He thoroughly explained his recommended treatment plan and helped eliminate the concerns I had with the first two orthodontists we considered. I knew immediately this was the right practice for us!
Jan 31, 2019
Dr Crosby is extremely knowledgeable and caring towards his patients
Jan 25, 2019
Once you enter Dr. Crosby's office you know that you are in the right place. His staff is top notch. His office is comfortable and soothing. It is clear that Dr. Crosby has the experience and formula to attain positive results for his patients. You will make no mistake choosing his services.
Jan 09, 2019
They are quick, friendly and excellent at communication!
Jan 07, 2019
Staff is quick / professional / courteous.
Dec 20, 2018
He Is Very Informative And Thorough With His Patients, & He Really Makes You Feel Comfortable.
Dec 13, 2018
The office is friendly and efficient in getting patients in and out quickly. They have been easy to work with while my daughter has had braces and her teeth are looking great.