Why I like
mBrace Frisco Orthodontics
10710 Eldorado Pkwy #130
Frisco, TX 75035
Get directions
(469) 362-6820
https://bracesfrisco.com/
mBrace Frisco Orthodontists
Welcome to mBrace Frisco Orthodontics! Dr. Shireen and her team are glad you have chosen our office to begin your journey to a beautiful confident smile. If you are a busy adult looking for a clear alternative to braces, or a teenager ready to design your new smile, we want our patients to experience our passion for orthodontics.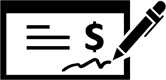 Read Reviews
Oct 09, 2019
I took my daughter in as a referral from our regular dentist. Dr. Irani was great!! She explained everything to me and made sure my daughter understood the treatment as well. Very happy with her.
Will recommend Dr. Irani to anyone looking for orthodontic care.
Oct 09, 2019
Wow. I am amazed at how warming and wonderful the customer service was When I walked in. The dentist was very approachable and nice that I didn't realize that she was in fact the dentist. Wonder wonderful atmosphere. I look forward to getting my treatment here. Glad I went with my instinct and chose this place!
Oct 09, 2019
Everyone at mBrace is so nice and the atmosphere do positive. Excellent visit as always!
Oct 09, 2019
I love mBrace! There is never a long wait to be seen, everyone is incredibly friendly and knowledgeable, and seeing Dr. Shireen is like visiting a friend. I used to be so anxious when going to dental or orthodontic appointments, but I actually look forward to my mBrace visits! I always leave feeling great and am so excited to see my new smile thanks to Dr. Shireen and Invisalign.
Oct 04, 2019
My son and daughter love coming in to see the staff at mBrace. Everyone is so nice. Dr. Shireen takes the time out to ask about their lives with school and sports. We feel like family when we come here.
Oct 02, 2019
Everyone had a smile on their face, they treated our family very kindly. I love the welcome sign with my child's name on it. Dr. Irani was very clear and had a great plan for my son and his treatment. The expense breakdown was also very clear and concise and not complicated or unattainable.
Oct 01, 2019
Friendly staff, clean area, they know what needs to be done!
Sep 27, 2019
I love MBrace Orthodontist! Always on time and the staff is very helpful keeping high level of comfort for their patients.
Sep 21, 2019
Friendly staff and ambience and good coffee
Sep 18, 2019
Warm atmosphere
Friendly staff
Close proximity
Immediate appointment if any emergency
Sep 18, 2019
Always a great experience at MBrace.
Sep 15, 2019
Best service.
Sep 14, 2019
Dr. Irani and her staff are very friendly. I feel very comfortable asking questions and they're very accommodating of my schedule. My son did not feel any pain when getting his braces. Dr. Irani is also a great supporter of our school and community.
Sep 09, 2019
Dr Shireen Irani was very welcoming. Each of the staff knew my name. I didnt have to wait and they took their time to explain the entire Invisalign process.
Sep 06, 2019
We like MBrace Orthodontist because they are extremely professional. Their unique approach to our problems is greatly appreciated by our family!
Aug 31, 2019
We were referred and I understand why. Amazing customer service and such an awesome environment. They definitely have the passion in what they do!
Aug 29, 2019
The staff is very warm and welcoming and very friendly! You can tell Dr. Irani and the team really cares about the patient and go above and beyond to make you comfortable. She explains things very well and I would recommend mBrace to everyone.
Aug 28, 2019
It was an awesome, straightforward experience. Very warm and welcoming environment. It's also located in Frisco, Tx; you can't go wrong with mBraces!

The staff also work very well with making the experience very affordable!!
Aug 23, 2019
They are the most kind hearted people from the receptionist on! They always keep a smile on their face while transforming your smile!
Aug 23, 2019
Always a fantastic experience!