Why I like
mBrace Frisco Orthodontics
10710 Eldorado Pkwy #130
Frisco, TX 75035
Get directions
(469) 362-6820
https://bracesfrisco.com/
mBrace Frisco Orthodontists
Welcome to mBrace Frisco Orthodontics! Dr. Shireen and her team are glad you have chosen our office to begin your journey to a beautiful confident smile. If you are a busy adult looking for a clear alternative to braces, or a teenager ready to design your new smile, we want our patients to experience our passion for orthodontics.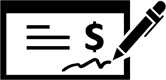 Read Reviews
Jan 18, 2020
Very good service and friendly environment
Jan 13, 2020
At first I was worried about my daughter's teeth spacing but the doctor made me feel it's the right thing that has happened and soon it will close by itself. Thank you 🙏 Doctor for making us feel good about what has happened and what is going to happen.
Jan 11, 2020
Explanatory meeting
Welcoming environment
Children comfortable
Smiling faces
Helpful crew
Jan 08, 2020
I LOVE IT!!!
Jan 06, 2020
Great atmosphere and knowledgeable staff
Jan 06, 2020
Great doctor with nice staff
Jan 04, 2020
They are committed to helping you achieve a perfect smile. They are very accommodating and flexible with scheduling. The staff is warm and treats you like family.
Dec 13, 2019
Dr. Shireen, Heather, and Stephanie always do an excellent job of taking care of me. They are always prompt, extremely courteous, and do find a little time to make light of some of the not so finer parts of the Orthodontic process.

I would highly recommend Dr. Shireen and her team to all friends, family, and coworkers. They are the Best!
Dec 13, 2019
I like the environment and prompt response
Dec 12, 2019
I LOVE EVERYTHING about MBRACE!! I know I am asking and looking for too much for my daughters and me, especially now at this time in the world. However I can't NOT ask. I want PROFESSIONAL, PERSONAL, KIND, COMPASSIONATE AND PATIENT people dealing with our mouth issues! Well that MBRACE Orthodontics!!! A GORGEOUS smile makes you feel BEAUTIFUL and gives you a sense of CONFIDENCE to endure people looking for the not so good in you and not noticing the GREAT in you. I don't have the words to express the type of HEAVENLY smile MBRACE has given my daughter. I feel the GENUINE concern Dr Shireen Irani and Heather as well as the rest of the WONDERFUL staff has done for our family. Trying to work around an athletic high school student with a special needs sister and parent with sometimes 3 jobs isn't easy. However MBRACE has done EXACTLY that. Wanting straight teeth and healthy gums is something that never gets old. Mbrace makes you feel as though when it comes to your teeth no job is ever too be big or small. Dr Shireen will give you that personalized touch you should always be receiving from your orthodontist. Thank you Heather for always being a phone call away. Go by and see I know you will agree!
Dec 12, 2019
I love how personalized service and treatment is. I am so glad I find you guys.. my kids are happy so I'm happy too. The clinic is very clean and staff is extremely friendly. I drive about 45 min. but is worth it, specially seeing results so quick. It hasn't even been 6 months and I am seeing great results on both of my kids.
Dec 09, 2019
Dr. Shireen and her staff are awesome!
Dec 08, 2019
From the moment I made my initial appointment to them putting my braces on me has been a breeze! Dr. Shireen and her team have been so amazing and have made me feel so comfortable through out this whole process! I loved the way they were so welcoming when I first met them, I decided to get my brother signed up as well! We are both in our mid and late 20's and are so excited! We can't wait to see the end results!
Dec 06, 2019
everything went perfectly fine and the staff was wonderful
Dec 06, 2019
We like MBRACE because they are so helpful and they are always smiling and happy.
Nov 26, 2019
The staff is awesome & helpful. Always going above & beyond to fit my schedule & needs. Would recommend to anyone trying to get braces or Invisalign
Nov 26, 2019
Friendly, quick, and patient. I trust their professionalism.
Nov 26, 2019

Because everyone is friendly
Nov 26, 2019
The entire office is so welcoming and warm to their patients and families!
Nov 23, 2019
I love the friendly staff and how they make you feel! It's stressful coming to the orthodontist but they make you feel at ease and just like apart of them.