Why I like
mBrace Frisco Orthodontics
10710 Eldorado Pkwy #130
Frisco, TX 75035
Get directions
(469) 362-6820
https://bracesfrisco.com/
mBrace Frisco Orthodontists
Welcome to mBrace Frisco Orthodontics! Dr. Shireen and her team are glad you have chosen our office to begin your journey to a beautiful confident smile. If you are a busy adult looking for a clear alternative to braces, or a teenager ready to design your new smile, we want our patients to experience our passion for orthodontics.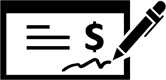 Read Reviews
Dec 06, 2019
everything went perfectly fine and the staff was wonderful
Dec 06, 2019
We like MBRACE because they are so helpful and they are always smiling and happy.
Nov 26, 2019
The staff is awesome & helpful. Always going above & beyond to fit my schedule & needs. Would recommend to anyone trying to get braces or Invisalign
Nov 26, 2019
Friendly, quick, and patient. I trust their professionalism.
Nov 26, 2019

Because everyone is friendly
Nov 26, 2019
The entire office is so welcoming and warm to their patients and families!
Nov 23, 2019
I love the friendly staff and how they make you feel! It's stressful coming to the orthodontist but they make you feel at ease and just like apart of them.
Nov 23, 2019
The doctor and staff are very patient and compassionate.
Nov 22, 2019
Great experience. So happy I chose mbrace!!

Nov 17, 2019
You and Heather were very nice and my visit was great.
Nov 16, 2019
The staff is super nice and always answers all my questions
Nov 16, 2019
The staff is very helpful and friendly!! They know me just from my first visit and always give me a warm welcome.
Nov 11, 2019
Proximity to home
Friendly staff
Great service
Lower costs
Flexibility in scheduling appointments
Nov 09, 2019
Dr Irani and her staff are very friendly and accommodating with families.
Nov 09, 2019
An amazing experience from start to finish. Great team that truly cares for their customers.
Nov 06, 2019
Thank you for being available, even between scheduled appointments for emergencies. The office holds compassion and kindness at all times. Thank you.
Nov 04, 2019
Convenient location, friendly staff, efficient (on time) appointments
Nov 03, 2019
The staff are friendly and Dr. Shireen seems to really know my son and I.
Nov 03, 2019
The staff is always friendly. Dr. Shireen is amazing with explaining the treatment process, and making sure she does an excellent job with all her patients teeth
Nov 02, 2019
Everyone is super sweet and helpful! Heather goes above and beyond to answer any questions you may have. Dr Shireen is so nice and makes sure you know all that is going on with your treatment, She is also very encouraging. Everyone has a smile I was so nervous about this process but am so glad I came to Mbrace orthodontics where I feel comfortable and cared for from walking in the door to leaving.