Why I like
mBrace Frisco Orthodontics
10710 Eldorado Pkwy #130
Frisco, TX 75035
Get directions
(469) 362-6820
https://bracesfrisco.com/
mBrace Frisco Orthodontists
Welcome to mBrace Frisco Orthodontics! Dr. Shireen and her team are glad you have chosen our office to begin your journey to a beautiful confident smile. If you are a busy adult looking for a clear alternative to braces, or a teenager ready to design your new smile, we want our patients to experience our passion for orthodontics.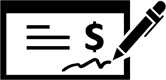 Read Reviews
Aug 17, 2019
Amazing service from the beginning to the end. The frisco office has without a doubt provided me with the best dental work and service I have ever received.
Aug 14, 2019
Dr Shireen Irani is very nice and the staff is very friendly.
Aug 13, 2019
Patient staff and knowledgeable doctor
Aug 11, 2019
Friendly atmosphere. mBrace offered options. Price was reasonable, and provided braces in a timely manner.
Aug 07, 2019
You are very sincere, professional and you strive for patient success and you go above and beyond to make it happen. Ex: You sent your professional to open the facility on your holiday to take care of my daughter who had broken brace and experienced pain and discomfort
Aug 01, 2019
Dr Shireen is always so friendly and approachable. You can tell she really cares about her clients. My daughter has had a good experience and is making progress towards the end goal.
Aug 01, 2019
Always super nice and polite.!!!
Aug 01, 2019
Very friendly staff, excellent care and attention to detail
Jul 27, 2019
The best place to have your braces done. Professional, clean and very friendly environment and staff.
Jul 27, 2019
Nice concern awesome care! We love Brace
Jul 24, 2019
It's always great to visit mBrace!
Jul 24, 2019
Excellent Customer Service
Dr. Irani takes care of my son personally & explains him all steps very well!! Very professional !!
Jul 22, 2019
We love mBrace orthodontics because every appointment is painless and truly comfortable. Dr.Shireen and her staff takes their time to explain everything and take good care of our daughter. We are completely satisfied with the level of care and attention we get each time we visit. We are already seeing changes in our daughter's smile. We look forward to seeing the end result. MBrace is great and we highly recommend them!!
Jul 18, 2019
The staff is very kind and great at what they do. The facility is nice and clean and the service is exceptional.
Jul 17, 2019
Wonderful experience
Jul 11, 2019
Great service and staff is so nice
Jul 11, 2019

I like Mbrace orthodontics because the staff are super nice and they give you prizes!!!!!















































Jul 10, 2019
The kind, gentle,sweet staff. Dr. Shireen is so caring
Jun 28, 2019
I signed up with MBrace during my very first visit to their office. Dr. Shireen was so very friendly, the consultation was very informative, and I remembering getting the impression that's Dr. Shireen would be truly invested in my results. Ten months later and I am pleased to say I was right! She was very accommodating to my concerns, explained the process very well and I LOVE my new smile. The office staff were all amazing. They work with you on the payments, are prompt returning calls and they are always so willing to help. Thank you so much MBrace!
Jun 28, 2019
Very friendly and helpful