Why I like
mBrace Frisco Orthodontics
10710 Eldorado Pkwy #130
Frisco, TX 75035
Get directions
(469) 362-6820
https://bracesfrisco.com/
mBrace Frisco Orthodontists
Welcome to mBrace Frisco Orthodontics! Dr. Shireen and her team are glad you have chosen our office to begin your journey to a beautiful confident smile. If you are a busy adult looking for a clear alternative to braces, or a teenager ready to design your new smile, we want our patients to experience our passion for orthodontics.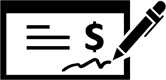 Read Reviews
Jun 14, 2019
The entire staff is very nice and inviting, and they are really good at what they do.
Jun 14, 2019
Me and my family love working with Dr. Shireen and her team. They are very personable and make you feel very comfortable. Getting braces is not always a fun experience. But anytime my kids have had any issues with their bracket or any discomfort I can text or call the office and they have gotten right back to me and made time to see the kids. My families experience has been so good that my kids go around telling their friends about Mbrace . That says a lot and makes a mom feel at ease. You can get braces anywhere but your experience and how you were made to feel is equally important. I am very satisfied by the care and attention my two kids are getting here. It's a pleasure to work with a team that makes you feel welcomed and treats you like family. That goes a long way for me at-least.

Jun 13, 2019
Very pleasant staff. No long wait times.
Jun 13, 2019
MBrace dental is THE BEST!!! I drive one hour to their office and it's worth it every time! They are so sweet and don't just treat you as a number they give each of their patience the best! I'm so happy with choosing mBrace!!!
Jun 12, 2019
Always great service with no wait time =)
Jun 12, 2019
Staff is very friendly and helpful.
Jun 12, 2019
Dr. Shirin is the BEST, the staff is so friendly and helpful. They take such great care of the kids. It is always a very enjoyable visit.
Jun 08, 2019
We love this office so much! Friendly and knowledgeable staff. Great care!
Jun 07, 2019
I now have happy teeth
Jun 06, 2019
Five star experience on our first visit! Loved the clinic and the staff. Dr. Shireen is wonderful.Glad we chose Mbrace for our kid,
Jun 05, 2019
Dr Irani is so nice and caring and the staff are so nice
Jun 05, 2019
We LOVE Mbrace!
Jun 02, 2019
At my first visit, I immediately felt comfortable. The office is clean and inviting. Dr. Irani and her staff are knowledgeable, professional, and gentle. Having my ideal smile is now a reality. If you want your best smile, search no further; mBrace Orthodontics is the best!
May 31, 2019
Friendly atmosphere and professional care.
May 30, 2019
Everything went well for me at this place! I was cheerfully greeted quite well, had an effortless consultation, and got expert opinions that beat out the others (namely the Japanese/Chinese variants) and reassured me peacefully. I'd definitely take another visit again!
May 30, 2019
Personal touch and very approachable friendly staff
May 25, 2019
Love this office! Welcoming, kind staff and Dr. Irani is incredible!
May 25, 2019
I love them!
May 25, 2019
Excellent and welcoming ! I totally recommend it ! Dr Shireen is caring and explains everything thoroughly. (Facebook)
May 25, 2019
Fantastic orthodontist! So glad we met her at Wester MS back to school event!