Why I like
mBrace Frisco Orthodontics
10710 Eldorado Pkwy #130
Frisco, TX 75035
Get directions
(469) 362-6820
https://bracesfrisco.com/
mBrace Frisco Orthodontists
Welcome to mBrace Frisco Orthodontics! Dr. Shireen and her team are glad you have chosen our office to begin your journey to a beautiful confident smile. If you are a busy adult looking for a clear alternative to braces, or a teenager ready to design your new smile, we want our patients to experience our passion for orthodontics.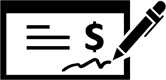 Read Reviews
Jul 02, 2020
I love Mbrace, They're very respectful and can work with your budget. Very gentle. Just overall a good place to be a part of!!!
Jul 01, 2020
MBrace Orthodontics has always exceeded our expectations!!! HIGHLY RECOMMENDED!!!
Dr Shireen and her team give their best service and attention to their clients consistently.👍🏼😀👏🏼 She updates us regularly of our daughter's progress and very accommodating when it comes to scheduling that fits our needs. No rush treatment plan, guaranteed results!!!! THANK YOU!!!!👍🏼🥰✅
Jun 18, 2020
My experience with MBrace has been nothing but amazing! From the front desk to the dental assistants and doctor! I highly recommend MBrace to anyone wanting to start their journey for treatment ! Absolutely in love ! Dr. Shireen is the best
Jun 17, 2020
THEY ARE A VERY FRIENDLY STAFF, THEY WILL ACCOMODATE YOUR NEEDS AND MAKE YOU FEEL WELCOMED FROM THE TIME YOU WALK IN!
Jun 11, 2020
Awesome as always!!
Jun 10, 2020
Dr. Shireen & Heather are wonderful! We've been going there for 2 years. Our son has perfect teeth now & working on our daughter!
Jun 04, 2020
Very friendly staff. They kept me well informed and very well managed
Jun 03, 2020
Dr. Shireen and Heather are the sweetest people ever!! They have always treated me with so much kindness, and they both really helped me when I was stressed about my teeth. Their presence makes mBrace Orthodontics suuuch a beautiful place. I am so happy that I chose them. <3
May 23, 2020
Kind, quick and easy!
May 20, 2020
I love the staff with everything in me . They make you feel so welcomed!!
May 19, 2020
My daughter is starting her journey with orthodontics. We looked into a few options in our area and found mBrace to be a very practical and affordable solution for us. So far my daughter is doing well and adjusting/settling in for the long haul. Staff have kept us up to date on the things to know and even checked in by text message making sure she was doing great with her new gear. Very personable and care about their patients.
May 16, 2020
Everybody there is super amazing. They make sure to get you in and out.
May 15, 2020
Great to see the team again Dr. Shireen! I felt very comfortable and safe with the new PPE guidelines. I always appreciate your professionalism and the great work I receive from you and your team.

Thanks again!
May 13, 2020
I went to big names around the city, but only Dr.Irani made sense to me. Her treatment plan was spot on. It started for my daughter but I liked her so much that I continued my treatment with her too.
May 09, 2020
Mbrace staffs are very friendly and they have very good follow up and also provide professional service.
Mar 11, 2020
Great service and friendly staff! They were patient with us and did a wonderful job of explaining things at every step of the way!
Mar 10, 2020
Dr Iran is very welcoming and flexible. She gives me her full attention and explains everything with great detail. I know I am In the best hands!
Mar 09, 2020
Amazing experience
Mar 07, 2020
The office is clean and everyone is welcoming and friendly
Mar 05, 2020
Dr. Shireen and her staff are incredible. They made the entire process easy, and visits to the office were fun.
They're great people and they're perfectionists.
I would highly recommend this office to anyone considering improving their smile.