Why I like
Town & Country Orthodontics
788 West Sam Houston Pkwy. North, Suite 201
Houston, TX 77024
Get directions
‭(713) 465-3400‬
http://www.townandcountryortho.com
frontdesk@tacosmiles.com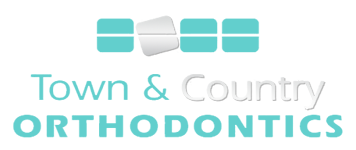 At Town and Country Orthodontics, our success is based on creating healthy and exceptional smiles in an atmosphere that consistently exceeds expectations. We offer a unique orthodontic experience that is fun, affordable, interactive and effective. Combining the right mix of personal care and state-of-the-art technology, we maintain a commitment to our patients in every facet of our practice.
We have two orthodontists, Dr. Carin Domann and Dr. Angela Orfanos, who pride themselves on excellence and efficiency. Our doctors trained together and have similar treatment philosophies, keeping patient care consistent at every appointment. They collaborate on every patient case and discuss options for the best treatment.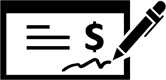 Read Reviews
Aug 17, 2019
Everyone was so nice!!
Aug 15, 2019
Friendly helpful staff. Wonderful team . Excellent orthodontists
Aug 14, 2019
Great staff who really care about my child! His teeth look amazing!
Aug 11, 2019
"Why do you like Town and Country Orthodontics?" Uh, I don't "like" y'all.... I LOVE Y'all!! You're like family to us... we know all the friendly faces there and love that the dr's connect with each of us on a personal level when we're there.
Aug 09, 2019
This was a first visit and everyone I met was professional and friendly.
Aug 08, 2019
All of the staff are customer friendly and the office atmosphere is spot on. We've been a patient there since 2015 watching our sons growth and dental changes. He is now in phase one of wearing braces. Thank you for your service.
Aug 07, 2019
You are treated with friendly staff and doctors each time! The doctors are smart and knowledgeable
Aug 07, 2019
Very professional staffs, from the front end throughout to the working areas., as well as courtesy and friendliness. Dr. Domann and her staffs knew what they do with care.
Aug 01, 2019
Great place, friendly staff!
Jul 26, 2019
Competent doctors, friendly staff, welcome and clean office
Jul 11, 2019
Friendly, welcome staff
Jul 11, 2019
Location
Service
Professionals


Jul 09, 2019
Love the office and the whole team! Both doctors are absolutely amazing and take such great care of both the patients and their families.
Jun 29, 2019
Everyone is so friendly and happy! It feels so welcoming every time we go. Such an easy decision to go here. Recommend!!!!
Jun 28, 2019
They are very patient and kind to my son, who is not fond of any orthodontic work!
Jun 27, 2019
Excellent doctors and all staff. Excellent orthodontist treatment and care. Beautiful facilities. Never long waiting. Always kind. Feels like family. Genuine and caring.
Jun 14, 2019
The check-in process was seamless, and everyone was extremely helpful.
Jun 08, 2019
Everyone is so nice and the doctors are the best!!
Jun 02, 2019
The staff was so friendly and we loved the doctors.
Jun 02, 2019
Friendly staff and easy to understand what would the preciaure would be like.