Why I like
Town & Country Orthodontics
788 West Sam Houston Pkwy. North, Suite 201
Houston, TX 77024
Get directions
‭(713) 465-3400‬
http://www.townandcountryortho.com
frontdesk@tacosmiles.com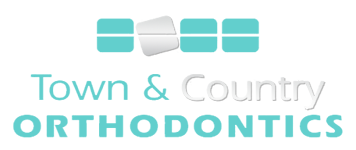 At Town and Country Orthodontics, our success is based on creating healthy and exceptional smiles in an atmosphere that consistently exceeds expectations. We offer a unique orthodontic experience that is fun, affordable, interactive and effective. Combining the right mix of personal care and state-of-the-art technology, we maintain a commitment to our patients in every facet of our practice.
We have two orthodontists, Dr. Carin Domann and Dr. Angela Orfanos, who pride themselves on excellence and efficiency. Our doctors trained together and have similar treatment philosophies, keeping patient care consistent at every appointment. They collaborate on every patient case and discuss options for the best treatment.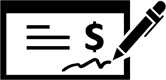 Read Reviews
May 22, 2020
Great office with trustwoerthy doctors
May 16, 2020
The staff at Town & Country Orthodontics treated us in an unfailingly courteous and professional manner during my nine-year-old son's orthodontic treatment. The office always had a friendly, upbeat atmosphere which helped us through my son's treatment which he had felt very daunted by beforehand. In the end, everything seemed to go well and my son gained confidence in his ability to navigate challenges in life and to stick with a lengthy treatment plan.
The only criticism I have is that, despite the Corona pandemic, several members of the staff were not wearing face masks during my son's last appointments just after the office was reopened.
Mar 13, 2020
Dr Carin Domann and her clinical team are awesome. Dr D takes out the time to consult with my dentist and specialists to provide optimal care. Everyone is pleasant and attentive. They always see you at your appointed time.
Mar 09, 2020
Very friendly staff.
Feb 23, 2020
The staff is very professional, caring and efficient.
Feb 23, 2020
Cleanisiness, friendly approachable staff, personal care. Good appointment system in place with active communication reminders.
Feb 22, 2020
Friendly service throughout the process.
Feb 15, 2020
Wonderful doctors and staff
Feb 13, 2020
Friendly and very patient staff!
Feb 12, 2020
Great service. Dr. Domann & her staffs are very professional and friendly. They are most gentle, patient, and kindhearted that I have ever been to.
Feb 07, 2020
Professional environment, friendly and knowledgeable staff, overall great experience every visit!
Feb 01, 2020
The evaluation process was very thorough and left fully informed of my options.
Jan 22, 2020
Nice office and staff, short wait time. Doctors are knowledgeable and don't pressure you. My kids like coming to TACO :)
Jan 05, 2020
The atmosphere is happy and professional. I have never waited more than a few minutes to be seen. The doctors and staff are awesome. Thanks!!
Jan 04, 2020
Very efficient and friendly.
Dec 26, 2019
Convenient location and friendly staff.
Dec 16, 2019
I love the doctors and the staff is so friendly. I love how we are always greeted by first name :)
Dec 13, 2019
You ladies are always great, everyone is very friendly.
Very good Orthodontists.
Dec 12, 2019
Amazing doctors and friendly staff!
Nov 24, 2019
The staffs in the office is very friendly and professional