Why I like
Town & Country Orthodontics
788 West Sam Houston Pkwy. North, Suite 201
Houston, TX 77024
Get directions
‭(713) 465-3400‬
http://www.townandcountryortho.com
frontdesk@tacosmiles.com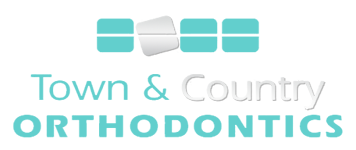 At Town and Country Orthodontics, our success is based on creating healthy and exceptional smiles in an atmosphere that consistently exceeds expectations. We offer a unique orthodontic experience that is fun, affordable, interactive and effective. Combining the right mix of personal care and state-of-the-art technology, we maintain a commitment to our patients in every facet of our practice.
We have two orthodontists, Dr. Carin Domann and Dr. Angela Orfanos, who pride themselves on excellence and efficiency. Our doctors trained together and have similar treatment philosophies, keeping patient care consistent at every appointment. They collaborate on every patient case and discuss options for the best treatment.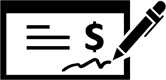 Read Reviews
Jun 14, 2019
The check-in process was seamless, and everyone was extremely helpful.
Jun 08, 2019
Everyone is so nice and the doctors are the best!!
Jun 02, 2019
The staff was so friendly and we loved the doctors.
Jun 02, 2019
Friendly staff and easy to understand what would the preciaure would be like.
May 31, 2019
Dr Domann and her team are always kind, patient, and exceptional at explaining to my son what is going on and what the future plan is. Additionally, they are ALWAYS on time. We never have to wait.
May 25, 2019
Fast, friendly, reasonable, and informative!
May 18, 2019
Friendly and professional.
May 18, 2019
Great care!!!
May 01, 2019
Beautiful office and everyone was so friendly and professional! Can't wait to get started with braces here :)
Apr 25, 2019
So efficient, flexible & friendly
Apr 25, 2019
Very friendly and personable. Made extra accommodation to schedule me for an urgent visit
Apr 24, 2019
The very good quality in the job. The friendliness of it people
Apr 24, 2019
Super friendly staff
Apr 23, 2019
Check in was very easy & waiting time was very minimal. Office staff was very informative in particular Linda, with finances and hygiene care . Dr. Domann was very detailed in going over treatment plan.
Apr 07, 2019
Very friendly and professional. Treated me very well as an adult patient.
Mar 27, 2019
I enjoy the atmosphere, it seems the place is built with love and happiness. Their ideas are very cool. Great team of professionals!!!
Mar 08, 2019
Great staff, doctors, support - super responsive to our needs. Beautiful job!
Mar 06, 2019
Always a pleasant experience at TACO. Everyone is very sweet, they seem very efficient, and my kids teeth are looking great! Thanks!
Feb 28, 2019
They are SO nice and patient with us! The entire staff makes you feel welcome and appreciated!
Feb 27, 2019
Everyone is very nice and very accommodating. A pleasant place