Why I like
Town & Country Orthodontics
788 West Sam Houston Pkwy. North, Suite 201
Houston, TX 77024
Get directions
‭(713) 465-3400‬
http://www.townandcountryortho.com
frontdesk@tacosmiles.com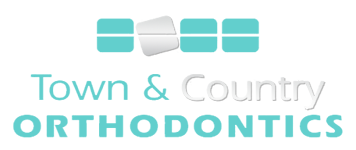 At Town and Country Orthodontics, our success is based on creating healthy and exceptional smiles in an atmosphere that consistently exceeds expectations. We offer a unique orthodontic experience that is fun, affordable, interactive and effective. Combining the right mix of personal care and state-of-the-art technology, we maintain a commitment to our patients in every facet of our practice.
We have two orthodontists, Dr. Carin Domann and Dr. Angela Orfanos, who pride themselves on excellence and efficiency. Our doctors trained together and have similar treatment philosophies, keeping patient care consistent at every appointment. They collaborate on every patient case and discuss options for the best treatment.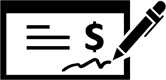 Read Reviews
Feb 17, 2019
Patients are greeted with kindness and respect. Professionalism abounds from the time the patient arrives, to the time the patient leaves the office. The doctors and assistants explain the procedure for each patient in easy-to-understand instructions, no matter what the age of the patient.


Feb 15, 2019
Very friendly and prompt
Feb 13, 2019
Very friendly, explained each step along the way. Efficient.
Feb 08, 2019
Excellent customer service and timely appointments
Feb 08, 2019
They are so knowledgeable and friendly!!!!
Feb 07, 2019
Awesome people and very professional. Extremely satisfied with my outcome as well as my husband's.
Feb 07, 2019
Friendly calm happy environment. And excellent cate!
Feb 03, 2019
Close to home and school. The doctors are amazing as well as the staff. No hidden anything, all info is given to you up front. Love the friendliness of everyone, and the good coffee!
Feb 03, 2019
Close to home.
Feb 03, 2019
We love TACO! The attention, professionalism, and personal care are exceptional!
Feb 02, 2019
Services and staff are always on point! Amazing amazing amazing!
Feb 01, 2019
The orthodontist was very knowledgeable, pleasant, and able to fix my problem in an efficient manner.
Feb 01, 2019
Friendly front desk, great doctors and L convenient location.
Feb 01, 2019
Kind and friendly staff and very professional
Feb 01, 2019
Amazing socors and staff, beautiful office, very efficient process (in and out).
Jan 31, 2019
Love the doctors and staff! Doctors set the tone for the upbeat, friendly atmosphere. Appointments are on time and office is clean. Besides all that, my child's teeth turned out fabulous! Would recommend TACO to anyone!
Jan 30, 2019
Courtesy & prompt appointments
Jan 30, 2019
Everyone was very kind and helpful. A relaxing atmosphere. Linda was very helpful and informative.

We love Dr.Domann, she is very patient and so sweet.
Jan 28, 2019
The entire staff is so incredibly friendly and caring!
Jan 27, 2019
Friendly. Fast. Fun.