Why I like
Town & Country Orthodontics
788 West Sam Houston Pkwy. North, Suite 201
Houston, TX 77024
Get directions
‭(713) 465-3400‬
http://www.townandcountryortho.com
frontdesk@tacosmiles.com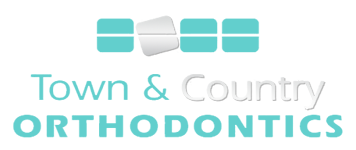 At Town and Country Orthodontics, our success is based on creating healthy and exceptional smiles in an atmosphere that consistently exceeds expectations. We offer a unique orthodontic experience that is fun, affordable, interactive and effective. Combining the right mix of personal care and state-of-the-art technology, we maintain a commitment to our patients in every facet of our practice.
We have two orthodontists, Dr. Carin Domann and Dr. Angela Orfanos, who pride themselves on excellence and efficiency. Our doctors trained together and have similar treatment philosophies, keeping patient care consistent at every appointment. They collaborate on every patient case and discuss options for the best treatment.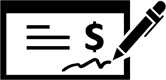 Read Reviews
Nov 24, 2019
The staffs in the office is very friendly and professional
Nov 23, 2019
We have been patients for almost 6 years now between both of my daughters. Their office is amazing and the entire staff is caring and kind. We wouldn't go anywhere else and we refer EVERYONE we know so that they will have the same great orthodontics experience that we have! Thanks for all you do TACO team!
Nov 17, 2019
Short wait times; great doctors! My child's teeth look amazing!
Nov 15, 2019
Always professional and friendly. No complains what so ever.
Thank you to all the T.A.C.O staff. Sophia loved going to all her appointments, she loves her new smile.
Nov 15, 2019
Great doctors. Great group of people. Great service. Most professional practice in Houston.
Nov 07, 2019
Everyone was professional and welcoming!
Nov 04, 2019
I like Town and Country Orthodontics because the employees are so nice and friendly. They make the whole experience wonderful and enjoyable.
Nov 01, 2019
Great staff and welcoming office!
Oct 23, 2019
High quality service and professionals plus easy access/flexibility.
Oct 15, 2019
Excellent service and supporting staff. They are great with kids and adults !
Oct 12, 2019
Never a long wait time to be seen. Super friendly staff. Yummy coffee and snacks!
Oct 09, 2019
We love TACO! The staff is friendly, there is little to no wait for appointments and it's convenient to home!
Oct 05, 2019
TACO has an amazing staff and the orthodontists are very personable and friendly. They are genuinely interested in their patients and always take the time to say hello and catch up on what's new in their patients lives.
The location is perfect for us and the office is very clean.
Oct 04, 2019
I always enjoy my visits to Town&Country Orthodontics
Oct 04, 2019
Professional and they know what they are doing
Sep 26, 2019
A Convenient place with positive staff interaction. The doctors are very professional and friendly.
Sep 22, 2019
Everyone is courteous! The doctors did a fine job with fixing my daughter's smile. They had a TACO celebration when her braces came off. We are very happy with the smile
Sep 19, 2019
The staff is amazing! From the time you walk through the doors to the consult. My niece enjoys coming to her appointments.
Sep 18, 2019

They always have a smile and want to hear what we have to say.
Sep 14, 2019
We were in and out quickly! Everyone is so nice and I called after my appointment to get a detailed receipt emailed to me. I was amazed at how quickly this was done. Thank you all so much!!!