Why I like
Test Company
600 Getty Avenue
Clifton, NJ 07011
Get directions
(973) 594-6931
https://www.easterndental.com/offices/passaic-essex-nj/#contact-panel
At Eastern Dental, we take a local, convenient, and family-oriented approach to dental services for individuals and families throughout Clifton, NJ. When you visit our location, you'll find that it's modern and welcoming. You can expect a fast check-in and access to a comprehensive range of dental services. You'll also be treated by a dentist you can build a relationship with, and that familiarity can make the information and recommendations you receive even more valuable.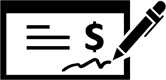 Read Reviews
Jul 29, 2021
The staff goes above and beyond every day to make sure we are always taken care of. Highly recommend!
Aug 26, 2018
This place is awesome and i highly recommend it.
Aug 13, 2018
Example Test
Aug 13, 2018
Test for Shervin
Aug 13, 2018
This is a test from Chris
Aug 13, 2018
This is a great place
Jun 25, 2018
This is another test
Oct 07, 2014
I've had an amazing experience here. Everyone is so nice. Highly recommend.
Oct 05, 2014
Very good experience. Will recommend to everyone!