Why I like
Beautopia Skin Studio
811 Heights Blvd Ste 3
Houston, TX 77007
Get directions
713-855-2677
https://www.spahoustontexas.com
At the Beautopia Skin Studio we are committed to providing the most innovated and safest service for our clients. That is why we use only innovative and scientifically advanced custom designed pigments and OSHA certified processes and procedures to insure the health and safety of our clients.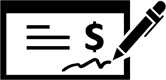 Read Reviews
Jan 16, 2020
Ashley does amazing work and I love her calm, genuine style. She has given me good recommendations for skin care and I trust her completely. She is very knowledgeable. I have noticed a difference in my skin after a few facials- and friends have noticed too.

And she gave me beautiful eyebrows! I often get compliments on how nice they look... and people are surprised when I tell them it is permanent makeup.

Beautopia is a very nice place for all your skin care needs!!
Jan 11, 2020
Ashley and Beautopia is wonderful! She knows what my skin needs and every appointment is fun.... even when there are literally tiny needles on my face. More importantly, I've loved the effects! I'm very grateful— thank you, Ashley!
Apr 30, 2019
I have been seeing Ashley for two years and have loved every visit! She is such a wonderful knowledgable individual, I wouldn't trust anyone else with my face. I see her regularly for dermaplaning and dermalinfusion facials. She takes her time assessing your skin and each visit improvements are made. I love her bedside manner, she offers advice and helpful tips to reach your goals but is never pushy or forceful of products. She makes you feel so comfortable and its like visiting with a friend while she makes you beautiful!
Apr 26, 2019
Ashley is AMAZING!!!! I cannot say enough good things about her. I am a speaker and am on the road more than I'm home, which totally takes a toll on my skin. When I first came to Ashley, I was feeling super self conscious. Dryness...pigmentation...breakouts...you name it. I look and feel like a different person. Now when I see people they compliment me on my skin, and I'm traveling the same amount if not more! Highly recommend. Will be going to Ashley for as long as I live in Houston.
Apr 24, 2019
GREAT experience and Aaaaamazing skin results! I'm a returning customer and have had several procedures done! Ashley is very knowledgeable and always takes her time to explain things thoroughly!
Apr 24, 2019
Ashley is the BEST esthetician in Houston. She takes the time to understand my needs and always provides solutions or suggestions. She is customer service oriented, very professional, and extremely thorough with each service. I highly recommend Ashley at Beautopia!
Apr 23, 2019
I get treated for acne and Ashley is so great at what she does. I have come along way from where i started with bumps and dark blemishes all on my face. Within the first 2 weeks i could tell the difference. As i consistantly keep up with the treatment and going the long run i dont see any pimples or dark blemishes on my face. And thats what i like. And will continue using face reality skin care.
Apr 22, 2019
I love Ashley! She's so patient and understanding and knows exactly what my skin needs. I've always had acne and discoloration but never knew what I needed to do or how important a face regimen is. She has changed my skin drastically and improved my confidence in myself. I highly recommend her to everyone I come across!
Apr 22, 2019
ashley knows what she is doing and she does it well. she took the time to get to know me and (most importantly) my skin, crafting up the perfect series to help improve my overall appearance. i have never felt pressured on an upsell, and i always leave feeling and looking good. her bedside manner is superb. i look forward to my visit each month with ashley and would recommend her to anyone!
Apr 20, 2019
Beautopia skin studio is my go-to for skin goals and over all maintenance. Ashley has been amazing with helping me heal my post cystic acne scars, texture and hyperpigmentation. So grateful for her detailed knowledge and expertise!
Jul 11, 2018
Ashley is fantastic. She's the perfect blend of reliable and educated professional and a creative artist. From a basic lash tint to eyelash enhancement and microblading, Ashley's done a great job with all my treatments! I feel so lucky to have found her. Cannot recommend Ashley highly enough!
Jun 16, 2018
Definitely- Ashley! I had my lips and eye liner applied twice and just had my brows microneedled a week ago. My lips and liner looks so natural and I rarely wear makeup and feel so confident. And the brows have been a surprising wonderful addition. Again natural. Most of all with Ashley, perfect and experately applied. Loving it!
May 16, 2018
When I first visited Ashley, I didn't know what I needed with my eyebrows. I didn't know the difference between micro blading and shading, I didn't know what shape was best for my face, and she took so much time and detail to go through all of the options, explain the maintenance and after care, and just make sure that we took baby steps so I could get the exact eyebrows I wanted. I cannot give her enough positive praise for the amount of information,l I didn't know what I needed with my eyebrows. I didn't know the difference between micro blading and shading, I didn't know what shape was best for my face, and she took so much time and detail to go through all of the options, explain the maintenance and after care, and just make sure that we took baby steps so I could get the exact eyebrows I wanted. I cannot give her enough positive praise for the amount of information and time she gave to me to make sure I was happy with the end product. She is such a doll to spend time with, her space is super clean, and she truly cares about her clients. I highly, highly recommend her to any of you.
Apr 29, 2018
Facials aren't just for women!
Important to take care of the face as a masculine male as well!
Had the dermalinfusion procedure done with Ashley.. she was wonderful! Great experience all around.
Apr 26, 2018
My first experience was amazing! I received a dermalinfusion and dermaplaning. From the moment I walked in Ashley made me feel comfortable and relaxed. She was able to answer all my questions and gave me great advice for what my skin needs. My skin looks so refreshed and I can't wait to come back!
Apr 23, 2018
Ashley is amazing! So easy to talk to and really listens to your requests and concerns. Went for microblading and had a great experience, I wanted a natural look since I rarely wear makeup and that's what she delivered. I'm very happy with my new brows. Since then I have been back several times for dermal-infusions and to purchase product.
I will continue to use Ashley for all of my skincare needs!!
Apr 22, 2018
I love Ashley's work! She helped my skin change so much these last 5 months. Haven't seen my skin glow this much in 3 years! I've done about 8 dermafusion and two chemical peels for my acne. Now, we are moving to microneedling for my scars! Thanks Ashley!
Apr 20, 2018
I have been going to Skin Beautopia for nearly 2 years & all the beauty treatments that I have had professionally received , have been to the highest standard . Ms Ashley explains everything in detail & is so warm & so very knowledgeable of everything she does . I have lots of friends that have loved there beauty experience with her & myself , I will continue my beauty journey with her & hope u will to
Apr 19, 2018
I see Ashley for my facials and she's incredible! She always customizes my facials to my skin's needs. My skin looks amazing!! She's very knowledgeable, very skilled, professional and nice - what more could you ask for! She always has great product recommendations and is easy to schedule and accomate your schedule. She truly cares about her "craft" and your needs as a client. I always walk out of her studio glowing and happy! Thanks, Ashley!!

Apr 19, 2018
I was told by a friend to go to Ashley and she would change my brows!! This is indeed what happen plus more. She recommended I get a powder brow. It was absolutely pain less. She explained everything step by step and made me feel so comfortable. A week after the getting them done and they look absolutely amazing!!! Ashley also consulted me on my skin and recommended a (silk peel/Dermalinfusion ) omg!! My skin is so happy and with following her advise on skin care. I can honestly say I don't need foundation all the time. Ashley was so sweet and her skin was glowing. It was an hour of bliss and painless. I'd never seen my face look so fresh. Thank you so much you are a life saver!