Why I like
Beautopia Skin Studio
1240 Heights Blvd
Houston, TX 77008
Get directions
713-855-2677
https://www.spahoustontexas.com
At the Beautopia Skin Studio we are committed to providing the most innovated and safest service for our clients. That is why we use only innovative and scientifically advanced custom designed pigments and OSHA certified processes and procedures to insure the health and safety of our clients.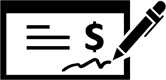 Read Reviews
Aug 12, 2020
Beautopia is the best! Highly recommend!
Jun 25, 2020
I've been coming here for facials and all my brow needs for over a year now. Ashleigh and Alli are the best in the biz. I wouldn't go anywhere else (I used to live nearby but I still commute over there). They're COVID-19 response has also been amazing. I'm very happy they've expanded and I will support this local business for many, many years to come!
May 27, 2020
Ashley is the MVP of clearing acne. I was having bad inflamed acne breakouts due to PCOS and some gut issues I was having internally. I struggled with acne off and on over the past 6 years and she was able to clear my face 90% in just 3.5 months. She was so kind in our first meeting and sent me home with very helpful information regarding treating acne from the inside out. She helps get to the root cause, not just a temporary fix. Its clear she cares about helping her Client's clear their skin. She also sells products at her studio that are game changers. She's very selective about what she carries and only sells products she knows will work. She told me in our first meeting my acne would be almost clear by 4 months. Its been almost 4 months to this day and my acne is about 95% better. I will definitely continue to go to her to repair my skin. If you are at all struggling with acne and live in Houston you NEED NEED to go to her.
Apr 02, 2020
I have had both my brows and face microneedled. I was INCREDIBLY thrilled with both services. I am very picky about the look and shape of my brows. Ashley was very thorough about measuring my brows but also tailoring them to the look that I wanted. My skin has also come a really long way with her. My cratering has improved significantly in just 3 sessions of microneedling. I suffered from crater scarring from bad acne when I was a teen and have been struggling with how to "undo" the scarring. The studio is beautiful, clean and relaxing. Ashley is also very knowledgeable about skincare and I am loving her products. I won't spend money on something unless I feel the products are worth it, and they are. So, I HIGHLY, HIGHLY, HIGHLY, recommend her for any of you skin or brow concerns!
Feb 04, 2020
I like everything about Beautopia. Ashley is skilled, knowledgeable, and thoughtful. I completely trust her judgement. And her studio is lovely and comfortable.
Jan 31, 2020
I have been seeing Ashley for almost a year now. I had pretty bad acne (mix of cystic and non cystic) a year ago after getting off hormonal birth control. I saw Ashley every 2 weeks for a facial and got started on a home regimen she recommended. My face has been totally clear for a few months now and I see Ashley once a month for a facial and continue on my home skincare routine. People ALWAYS compliment my skin and I recommend Ashley to anyone who will listen!! She is so patient, understanding and knowledgeable. Her studio is so cozy and cute, too. You will not regret seeing her for any of your needs!
Jan 16, 2020
Ashley does amazing work and I love her calm, genuine style. She has given me good recommendations for skin care and I trust her completely. She is very knowledgeable. I have noticed a difference in my skin after a few facials- and friends have noticed too.

And she gave me beautiful eyebrows! I often get compliments on how nice they look... and people are surprised when I tell them it is permanent makeup.

Beautopia is a very nice place for all your skin care needs!!
Jan 11, 2020
Ashley and Beautopia is wonderful! She knows what my skin needs and every appointment is fun.... even when there are literally tiny needles on my face. More importantly, I've loved the effects! I'm very grateful— thank you, Ashley!
Jun 27, 2019
I've dealt with cystic acne, large pores and fine lines/wrinkles now that I'm in my mid-30's. From all my skin challenges, I was left with a lot of scarring. After only 2 microneedling/PRP treatments, my fine lines/wrinkles, pore size and scars are drastically reduced. I've done countless laser treatments in the past, and they pale in comparison to the 1 microneedling and 1 PRP treatment I've had with Ashley. I've also had two dermalinfusion/dermaplaning sessions, and cannot believe the difference already. She has a great website that describes the treatments, as well as conveniently books the appointments on her calender. 5 stars isn't enough at all - she's changed my life already. I've felt confident enough to leave the house without makeup for the first time in 25 years (I've had acne since I was 10) and I will never be able to repay her for that.
Jun 13, 2019
My skin has been fair throughout my life, but as I got older I was very unhappy with the dullness and wrinkles that was appearing. I started going to Beautopia about a year ago and was very impressed with the results. They recently started doing "Oxygeneo" treatment and the results were amazing and immediate. It was like getting an amazing facial. I also choose to have my lips treated and they peeled a little. However, afterwards they were as soft as baby skin. I love how they are spot-on when it comes to recommending my skin care needs. LOVE this place!!!!
May 08, 2019
Ashley has taken my skin to the next level! I was having issues with scars left from previous acne and she has helped me rid of them. With diet & lifestyle adjustments and getting me on the right skin care products my skin is looking fab!
Apr 30, 2019
I have been seeing Ashley for two years and have loved every visit! She is such a wonderful knowledgable individual, I wouldn't trust anyone else with my face. I see her regularly for dermaplaning and dermalinfusion facials. She takes her time assessing your skin and each visit improvements are made. I love her bedside manner, she offers advice and helpful tips to reach your goals but is never pushy or forceful of products. She makes you feel so comfortable and its like visiting with a friend while she makes you beautiful!
Apr 26, 2019
Ashley is AMAZING!!!! I cannot say enough good things about her. I am a speaker and am on the road more than I'm home, which totally takes a toll on my skin. When I first came to Ashley, I was feeling super self conscious. Dryness...pigmentation...breakouts...you name it. I look and feel like a different person. Now when I see people they compliment me on my skin, and I'm traveling the same amount if not more! Highly recommend. Will be going to Ashley for as long as I live in Houston.
Apr 24, 2019
GREAT experience and Aaaaamazing skin results! I'm a returning customer and have had several procedures done! Ashley is very knowledgeable and always takes her time to explain things thoroughly!
Apr 24, 2019
Ashley is the BEST esthetician in Houston. She takes the time to understand my needs and always provides solutions or suggestions. She is customer service oriented, very professional, and extremely thorough with each service. I highly recommend Ashley at Beautopia!
Apr 23, 2019
I get treated for acne and Ashley is so great at what she does. I have come along way from where i started with bumps and dark blemishes all on my face. Within the first 2 weeks i could tell the difference. As i consistantly keep up with the treatment and going the long run i dont see any pimples or dark blemishes on my face. And thats what i like. And will continue using face reality skin care.
Apr 22, 2019
I love Ashley! She's so patient and understanding and knows exactly what my skin needs. I've always had acne and discoloration but never knew what I needed to do or how important a face regimen is. She has changed my skin drastically and improved my confidence in myself. I highly recommend her to everyone I come across!
Apr 22, 2019
ashley knows what she is doing and she does it well. she took the time to get to know me and (most importantly) my skin, crafting up the perfect series to help improve my overall appearance. i have never felt pressured on an upsell, and i always leave feeling and looking good. her bedside manner is superb. i look forward to my visit each month with ashley and would recommend her to anyone!
Apr 20, 2019
Beautopia skin studio is my go-to for skin goals and over all maintenance. Ashley has been amazing with helping me heal my post cystic acne scars, texture and hyperpigmentation. So grateful for her detailed knowledge and expertise!
Feb 27, 2019
Ashley is amazing. I agonized for months over getting microblading and looked at I don't know how many websites and reviews before landing on Beautopia. And I could not be more pleased with that choice. Ashley really listens to what you're looking for and doesn't take a one-size (or brow) fits all approach and takes into account your face shape, desired look, and coloring to create a beautiful look. After the initial discussion, she meticulously draws in the brows before starting the microblading process and you have a chance to adjust as much as you want before you start.

The location itself is clean, very well kept, and you can tell that Ashley takes pride in her business.

Highly recommend to anyone considering microblading.