Why I like
purePEDIATRICS
7700 San Felipe #470
Houston, TX 77063
Get directions
(832) 431-4336
http://purepediatrics.com
info@purepediatrics.com
Alana Kennedy-Nasser, MD, well known as Dr. Alana, is the found of purePEDIATRICS.We are a unique and affordable pediatric practice with excellent patient satisfaction and timely visits. We offer physician access 24 hours a day, 7 days a week. Our members are able to access their physician directly via email, text or telephone any time of the day or night.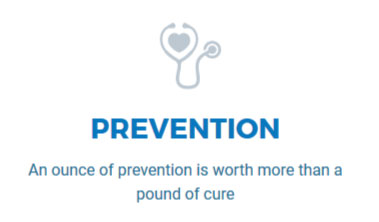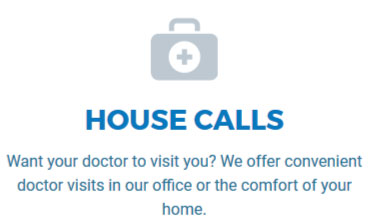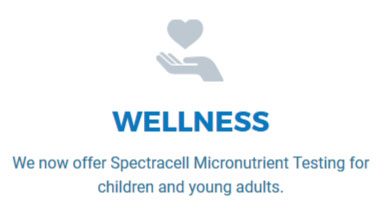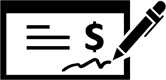 Read Reviews
Mar 04, 2021
Error- sorry! Would give 6 stars if I could!
Mar 04, 2021
Dr. Alana and her staff are amazing! Dr. Alana has been our pediatrician for over 6 years. We joined the practice when one of our children had an ongoing medical issue. I cannot imagine navigating those years without their help. The entire staff has been compassionate, kind and answered every question we've had. Truly the best!
Jan 06, 2021
Quality care
Nov 07, 2020
We've been with Pure Pediatrics for over 5 years since my son's birth and have gotten to know Dr Alana quite well - she is amazing! No appointment is ever rushed and all of our questions are answered at the appointment, or by phone and email. She is extremely knowledgeable and keeps up with the latest medical research and news. She is thorough and attentive in her exams, and is a great listener. Her local know-how has been quite invaluable to us. Her entire team is a joy to deal with, is good at what they do, and enjoy their work. Destiny deserves a special shoutout for her relentless positivity!
Oct 22, 2020
Very thorough and personalized to what my family needs. Very impressed and am happy to have found this practice. I have recommended them to all of my family members becoming new parents!
Oct 20, 2020
I love Dr. Kelly at purePEDIATRICS as well as the staff. Everyone is very kind, helpful and welcoming. Dr. Kelly is always very quick to respond when I have a concern about my baby no matter what time it is. I will never go elsewhere – the care is top notch.
Jul 28, 2020
Dr. Alana is the best pediatrician in Houston. She's intelligent, caring and funny. She answers any questions you have without rushing you. She is such a brain. Our family loves her.
Jul 25, 2020
Our family loves Pure Pediatrics for so many reasons. We have been taking our son for a little over 2 years and now take our new born daughter. Every appointment is very intimate and informative. Dr. Alana always takes her time and the appointment never feels rushed. The office is never crowded and wait time is very short if there's a wait time at all. Aside from the routine visits, Dr. Alana is very accessible in uncertain or emergency situations even outside of office hours. The support staff Destiny and Claudia are amazing as well. We always look forward to going to appointments to see everyone and check our children's progress!
Jul 20, 2020
Dr. Kelly is the most caring, thorough, and experienced pediatrician. We could not imagine this process without her respectful guidance.
Jul 20, 2020
Great, thorough care that was personalized to our needs! So happy we chose PurePediatrics
Jul 09, 2020
Everyone at Pure Pediatrics truly cares about the children they see! Dr. Kelly has been especially wonderful to our family as our baby's primary physician, and has offered such love and wisdom in caring for our little one's medical needs this year.
Jul 02, 2020
We love the entire office team at Pure Pediatrics! They are absolutely amazing and Dr Alana is THE BEST! They are thorough from start to finish and always super prompt. They are quick to respond to any questions/needs/concerns I have. You won't find a better Pediatric office than PURE!
Jun 23, 2020
Very professional and kind attention.
Jun 22, 2020
We adore PurePEDIATRICS and Dr Kelly! My toddler loves her so much and loves coming for appointments. We have been so impressed by them in every way, and the time and care they invest in our daughters is unparalleled.
Jun 18, 2020
Great service and we love how accessible Dr. Alana is especially for us first time parents.
Jun 18, 2020
Great office. Dr. Hodges is the best. She will answer all you questions. She will take her time to do exam. My son hit his head during the covid. She answered her phone when we called and saved us time going to the Texas Children's and spending 8-10 h in a emergency room. I would highly recommend Dr. Hodges to all my family and friends
Jun 17, 2020
Dr. Kelly and the entire staff are amazing!! We love the personalized care we receive at PurePediatrics. Our kids love them!
Jun 15, 2020
We love EVERYTHING about Pure Pediatrics! We love that everyone there really knows our daughter. It's such personalized service—we are never rushed to get in and out in our 10-minute time slot like at many doctors' offices. And of course Dr. Alana's deep well of knowledge is much valued by us too. Wouldn't go anywhere else!
Jun 12, 2020
Every time I've needed Dr, she has been there to help and assist. Our whole family is thankful for all the years she has been with us and helped us back to health. Thank you Pure Pediatrics for your continued support!!!!
Jun 08, 2020
DR Kelley and all the staff are absolutely amazing!! My girls love them!