Why I like
purePEDIATRICS
7700 San Felipe #470
Houston, TX 77063
Get directions
(832) 431-4336
http://purepediatrics.com
info@purepediatrics.com
Alana Kennedy-Nasser, MD, well known as Dr. Alana, is the found of purePEDIATRICS.We are a unique and affordable pediatric practice with excellent patient satisfaction and timely visits. We offer physician access 24 hours a day, 7 days a week. Our members are able to access their physician directly via email, text or telephone any time of the day or night.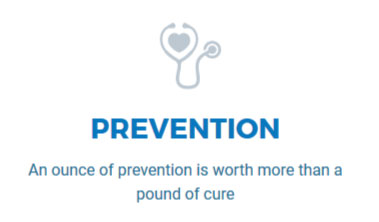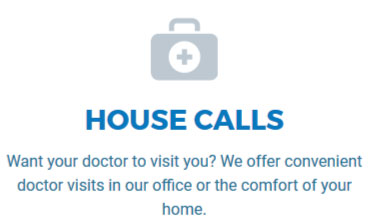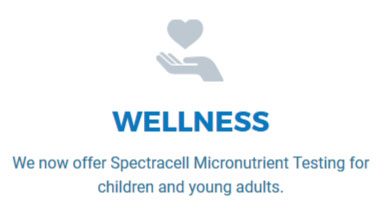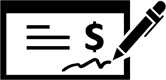 Read Reviews
Nov 22, 2021
We love Dr. Alex and would follow him anywhere. The office is calm and we get all the time we need. We also get help making appointments with specialists which is great. My 3 kids feel so comfortable with him, and I like his conservative approach to their health care.
Nov 19, 2021
Easy to access
All personnel pleasant and professional but not stuffy….a hard balance to achieve.
I'm hoping for a long association with Dr. Nasser
Nov 19, 2021
The response time is one of a kind and the care that is received is incredible. We don't feel like just any patient and feel our kids are put first. Dr. Alex's attention to detail does not go unnoticed. We are so happy that we chose pure pediatrics for our children!
Nov 19, 2021
Dr. Zuniga is so responsive and helpful! I have two children who have been sick multiple times recently and she is quick to respond and so easy to get into! I also needed paperwork filled out for a prescription that would have taken two weeks previously. It was done in two hours with Pure Pediatrics! They are great!
Nov 14, 2021
Ease of making appointments, relaxed environment when there, quick response time from the doctors for my questions. I love it. This is how getting medical should be.
Nov 13, 2021
Dr Zuniga is so amazing and thoughtful about my children's health. Making an appointment is so easy and the office is lovely
Nov 13, 2021
Amazing access to our doctor who is always quick to help when needed
Nov 13, 2021
Personal attention. No waiting. Wonderful doctors!
Nov 13, 2021
My boys love Dr. Alex! He is always so helpful and answers all my questions
Nov 13, 2021
Dr. Alex and the entire team at PurePediatrics are always so helpful and sweet! I can tell he really cares about my child and is always quick to respond when we contact him!
Nov 13, 2021
Because you have the best doc on planet earth - Dr. Injac! He is truly the most compassionate, most knowledgeable doctor and most loving person. My son loves Dr. Injac!
Nov 13, 2021
I love personable experience. I feel like we are being listened to and not forced into anything that doesn't feel comfortable. Dr. Injac is extremely patient and treats us like he truly cares and takes the time to talk with us. We never feel rushed. So happy we found Pure Pediatrics . Even the front desk/Staff is amazing!
Nov 13, 2021
Dr Zuniga is PHENOMENAL. I was leaving town and had sick kiddos. She came over to my house two days in a row and ran tests on my kiddos. She even showed our babysitter exactly how much antibiotic to give. Hands down, this practice is amazing!
Nov 07, 2021
Dr. Injac has been our children's pediatrician since birth and has been a constant source of amazing medical care, patience, kindness, and incredible knowledge. It was such a sense of relief and peace making the move over to Pure Pediatrics to have our children in his care again. He is always is so thorough and loving with our children. We are so grateful for him. The office experience and access to him via texting has been an amazing change from seeking other medical care during these crazy times. We feel so fortunate to have our children under his care.
Nov 05, 2021
Professional, friendly and available staff that will spend the time necessary you to answer all your questions.
Oct 28, 2021
They are the BEST! I have so many wonderful things to say! They are extremely attentive and responsive. You get undivided attention and lots of time with the doctor. Also you never have to wait and rarely see other patients. I could go on!
Oct 22, 2021
We would follow Dr Charlotte Zuniga anywhere! She is straightforward and knowledgeable, but always professional and compassionate. We are excited for her move to PurePediatrics, and have been happy with the service and experience.
Oct 18, 2021
We love Dr. Alex. He's so responsive and genuinely cares about my kids. So grateful to have found PurePediatrics.
Oct 16, 2021
We followed Dr. Zuniga to Pure Pediatrics and cannot speak highly enough of her! She takes time with our daughters and makes sure to answer all of our questions. We never feel rushed and feel confident that our daughters are getting the best care . We especially love that we have the option of home visits and access to our pediatrician 24/7. We've already had to text Dr. Zuniga several times (at night, of course) and she has responded right away each time. It's so nice to get an answer from our trusted doctor and not have to rely on Google or a trip to an urgent care in the middle of the night. We highly recommend Pure Pediatrics and Dr. Zuniga!
Oct 14, 2021
PurePediatrics offers the best care and attention.
Dr Zuñiga has been our Pediatrician for more than 10 years. Besides being extremely smart and knowledgeable, she has always listened to my kids and she really cares about her patients.
PurePediatrics without a doubt has the best team.