Why I like
Memorial City Dentistry
831 Frostwood Dr.
Houston, TX 77024
Get directions
(713) 467-3889
http://www.memorialcitydentistry.com/
As a family dentist in the Memorial City Area, we provide each of our patients with a personalized and gentle experience. We pride ourselves on our commitment to excellence, integrity, and quality dental care through the variety of services we provide. You will always be cared for with respect and receive the individual attention you deserve.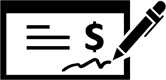 Read Reviews
May 17, 2019
Excellent, friendly and timely service!
May 16, 2019
The concern is for patients and the care is top notch!
May 15, 2019
Excellent service
Polite
Friendly atmosphere
May 09, 2019
Dr. West and all his staff are consumate professionals.
Apr 24, 2019
Other than the fact patients benefit from excellent dentistry, the entire staff is compassionate, kind and friendly
Apr 22, 2019
Dr. Preston is a master of his craft!!!
Apr 19, 2019
Dr West and his staff are terrific. They are accommodating, friendly, punctual and of course professional.
Apr 18, 2019
they are the best!
Apr 10, 2019
The people are always so friendly, caring and professional.
Apr 08, 2019
Friendly - service — nice people
The tech and Doctor are great !
Apr 02, 2019
I love the staff, always so courteous and friendly. Dr. West is just over the top superb. Dr. West always follows up with you in the evening, to make sure you are OK. I absolutely love this personal touch:)
Apr 01, 2019
Everyone is very friendly, and accommodating and will do anything they can to help you. Dr. West is an excellent dentist and truly interested in making sure you are comfortable and not in any pain.
Mar 22, 2019
I love Memorial City Dentistry! Dr. West and his team have been taking care of me for several years. I wouldn't go anywhere else. My outcomes have always been positive.
Mar 20, 2019
I like Dr. West. He is a great dentist. I also like the staff. All are very helpful and friendly.
Mar 12, 2019
I can only say that I am a native houstonian and that there should be more dentist like Preston West. Dr. West is like family and one of the finest dentist that I've ever encountered. I urge you all to switch from your dentist to Dr. West because he's possibly the best dentist that I've ever been to out of literally 15 different dentists! He also is very cost saving for his patients. (Rate a Biz)
Mar 12, 2019
Amazing, positive professionals. I really enjoy my dentist visits even though I have some significant problems. They make recommendations and referrals for an oral surgeon that is just as wonderful a place to be! (From Google)
Mar 12, 2019
Dr. West is the most skilled and caring dentist. I recommend him and his staff to everyone. He makes you feel confident that all of your dental problems will be addressed in supportive way. (From Google)
Mar 12, 2019
Best Dentist ever. Has done many many procedures on me over the years and not once has he let me down. Best use of needle and numbing areas that I have ever had.
Mar 12, 2019
Fantastic service and very friendly people. Dr West did a great job ZERO pain during and after the work. Understood my insurance so the financial stuff was provided up front and with accuracy. (From Google)
Mar 12, 2019
Great place! Finally found a friendly and professional Dentist that knows what he's doing. Even called me to check on me after my procedure. Highly recommend! (From Google)