Why I like
Memorial City Dentistry
831 Frostwood Dr.
Houston, TX 77024
Get directions
(713) 467-3889
http://www.memorialcitydentistry.com/
As a family dentist in the Memorial City Area, we provide each of our patients with a personalized and gentle experience. We pride ourselves on our commitment to excellence, integrity, and quality dental care through the variety of services we provide. You will always be cared for with respect and receive the individual attention you deserve.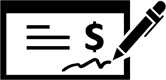 Read Reviews
Jun 03, 2023
From the front desk to the main staff they make you feel like family. They are direct
In communicating with honesty and transparency the treatment that you need.
Jun 01, 2023
Love the care, kindness, professionalism, efficiency, and knowledgeable dentistry at Memorial City Dentistry. (from a long time recipient of their services)
May 17, 2023
Dr West and his entire team are the best! Very thorough and always thinking in the patients best interest. I told Elizabeth that they are the first dental team that I actually don't dread going to.
May 10, 2023
Good dentists (small practice, also a plus. The staff and doctors are all very friendly and professional.
Apr 27, 2023
My family and I have trusted Dr. West with our teeth for many, many years. He is kind, detail oriented, caring, and very good at what he does! I recommend him to everyone. Hope he stays in business forever. Five stars!
Apr 26, 2023
I love this practice and can't imagine going anywhere else. Dr. West is open and honest about required treatments and his staff is very talented and attentive.
Apr 19, 2023
The most gentle dentist I have ever experienced. He really cares. I drive an hour to see him and it's worth every minute.
Apr 15, 2023
Very Caring Dentistry Dr. West is super gentle and makes you feel like comfortable! Part of his family or very close friend! Best staff and assistant super friendly and gentle to help ! Dr. West was kinda to go over my new pregnancy experience with swollen gums and also took the time to go into more details on regards this matter ! anawer all my concern and doubts! Thank you so much
Apr 15, 2023
Dr. West is the best!
Apr 13, 2023
Dr. West does an excellent job caring for his patients, so does everyone working alongside him. I love the convenience of the extended hours for a 5:30 p.m. appointments!
Apr 12, 2023
Prompt and to the point
Mar 25, 2023
Friendly caring calm environment!! Dr. West is great!!!
Mar 17, 2023
Very professional office staff.. explained the process throughout my appointment
Mar 14, 2023
Dr West is my dentist for 10 years.....he is a real person and explains things like I am an adult...with options when available.
Mar 07, 2023
Excellent customer service . Good people
Mar 04, 2023
The staff is incredibly friendly greeting you as you come in the door. Dr. West is knowledgeable and explains everything to you in understandable terms. Dr. West has a friendly and kind staff, he is extremely helpful and knowledgeable with any and all questions I had regarding a minor dental procedure I need. Dr. West is very knowledgeable, kind, and considerate. Dr. West and his staff are outstanding and will go the extra mile to give you the best possible care and best experience! He took time out of his busy schedule to refer me to another specialist he highly recommends with options in doing a minor dental procedure. I highly recommend her for all your dental needs. For the first time in years, after visiting Dr. West, I feel there is a specific game plan in place to improve my dental health.
Mar 03, 2023
I saw Dr. Joo and was thoroughly impressed with her kind demeanor and professionalism (Dr. West too). I highly recommend them both.
Feb 16, 2023
Very friendly & welcoming team with professionals taking time answering your questions. I wish I had come to this place earlier!
Feb 10, 2023
Best dentist ever and great staff!!! This is a very clean and comfortable environment. Dr. West always puts me at ease!
Feb 08, 2023
They are serious about making it a comfortable and pain free experience. First time I have ever visited the dentist and it was pain free.