Why I like
Memorial City Dentistry
831 Frostwood Dr.
Houston, TX 77024
Get directions
(713) 467-3889
http://www.memorialcitydentistry.com/
As a family dentist in the Memorial City Area, we provide each of our patients with a personalized and gentle experience. We pride ourselves on our commitment to excellence, integrity, and quality dental care through the variety of services we provide. You will always be cared for with respect and receive the individual attention you deserve.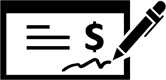 Read Reviews
Jul 19, 2019
Dr. West always takes his time to discuss problems in a pleasant and comfortable manner. Staff members are very nice and welcoming. Dr. West will give you an after visit call to make sure you are ok. I highly recommend this facility for any dental needs.
Jul 15, 2019
Dr. West's professionalism, his Expertise and his trustworthiness. And his Staff is just the icing on the cake. I can't say enough!!! So glad to see Nora, Sonya and Justin's are still there since I moved away.
Jul 11, 2019
We have been going there since I moved to Houston in 1984. We love Dr West and all the people, most of whom we have know most of that time. I am always happy with his care.
Jul 08, 2019
Dr West and all his staff are friendly, professional and highly skilled. Extremely pleased with our exams, cleanings and treatments.
Jul 03, 2019
Convenient location, friendly staff and they are very professional....
Jun 24, 2019
Awesome staff. Very concerned with patient care and follow up (from Dr. West himself!). Everyone's very friendly. Make sure you are comfortable from when you walk in ti when you leave.

HIGHLY RECOMMEND!!
Jun 19, 2019
Best dental practice in Houston.
Dentist, dental hygienist and all of the staff highly skilled, respectful and warm.
I always feel like I am being taken care of at this practice
Jun 05, 2019
Excellent care. Polite. Efficient. Thoughtful
Jun 03, 2019
Friendliness, cleanliness, ease of making appointments.
May 28, 2019
Great customer service by all !!!
May 17, 2019
Excellent, friendly and timely service!
May 16, 2019
The concern is for patients and the care is top notch!
May 15, 2019
Excellent service
Polite
Friendly atmosphere
May 09, 2019
Dr. West and all his staff are consumate professionals.
Apr 24, 2019
Other than the fact patients benefit from excellent dentistry, the entire staff is compassionate, kind and friendly
Apr 22, 2019
Dr. Preston is a master of his craft!!!
Apr 19, 2019
Dr West and his staff are terrific. They are accommodating, friendly, punctual and of course professional.
Apr 18, 2019
they are the best!
Apr 10, 2019
The people are always so friendly, caring and professional.
Apr 08, 2019
Friendly - service — nice people
The tech and Doctor are great !