Why I like
Memorial City Dentistry
831 Frostwood Dr.
Houston, TX 77024
Get directions
(713) 467-3889
http://www.memorialcitydentistry.com/
As a family dentist in the Memorial City Area, we provide each of our patients with a personalized and gentle experience. We pride ourselves on our commitment to excellence, integrity, and quality dental care through the variety of services we provide. You will always be cared for with respect and receive the individual attention you deserve.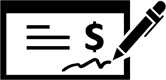 Read Reviews
Sep 11, 2019
All the staff are very nice and professional . Dr West is a great dentist
Sep 05, 2019
Dr. West and his staff make you feel comfortable and do a great job to make you feel better quick.
Aug 30, 2019
Dr. West is a fabulous dentist
Aug 28, 2019
Excellent Dentist was a great staff! Janice was the hygienist and did a through and efficient job cleaning my teeth and providing follow up instructions for me. She is very good at her craft and I would highly recommend her. Dr. West is down to earth, easy to talk with, and gives you the best options on how you would like to proceed with any dental work that is needed. Very friendly environment.
Aug 28, 2019
Very nice people
Aug 28, 2019
Very Professional and always on time
Aug 28, 2019
What's not to like? You all are the greatest!
Aug 20, 2019
I have been a patient of Dr. Preston West for around 25 years and have always had a positive visit. Today was the same starting with on time appointment and care taken in answering and explaining my exam. The staff was very friendly and helpful with making next appointment and billing and insurance questions. I highly recommend Dr. West for dental care.
Aug 19, 2019
Pleasant people, know their field.
Aug 16, 2019
Been going there for almost 20 years. Los of confidence in dentist and staff.
Aug 16, 2019
The staff is very nice and gentle.
Aug 13, 2019
Ive been seeing dr west since 1985. He is an awesome guy personnally and employs a very friendly, knowledgable staff that enjoy what they do.
Aug 09, 2019
Very nice and prompt appointment and sweet caring employees and doctor
Aug 07, 2019
Best dentist!!!!!
Aug 01, 2019
Great, friendly service from the entire staff and it starts from Dr. West himself.
Jul 26, 2019
Great dentist and staff
Jul 25, 2019
Dr West is simply one of the best dentists in Houston. His staff are excellent and professional.
Jul 24, 2019
I know Dr. West through my husband for many years. He is very thorough ,honest, friendly and great at his work!I also very satisfied with his co workers.
Jul 24, 2019
Everyone is so super friendly and honest!
Jul 24, 2019
Staff always kind and professional.