Why I like
Memorial City Dentistry
831 Frostwood Dr.
Houston, TX 77024
Get directions
(713) 467-3889
http://www.memorialcitydentistry.com/
As a family dentist in the Memorial City Area, we provide each of our patients with a personalized and gentle experience. We pride ourselves on our commitment to excellence, integrity, and quality dental care through the variety of services we provide. You will always be cared for with respect and receive the individual attention you deserve.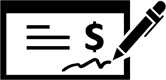 Read Reviews
Sep 29, 2020
This place really is the best, Dr. West and his staff are very professional and friendly. I never leave with any pain, and Dr. West will even message me after the appointment to make sure I'm still feeling ok. I feel like they take the time to prioritize what work is needed and what can wait. All around 5/5 I would recommend them to anybody. Thanks for the good work guys!
Sep 23, 2020
Dr. West and his team are always professionally patient in their care of me, especially since I don't enjoy these visits. He has a talent for making me feel at ease and sensing if I'm experiencing any levels of discomfort. I really appreciate him and his team. Thank you for the cleaning today. ?
Sep 17, 2020
Oral hygienist Elizabeth was both comfortable and thorough. As always, Dr. West is the best.
Sep 15, 2020
Convenient location, friendly staff and they are very professional....
Sep 15, 2020
Dr. West is a good, caring dentist. I've been his patient for several years and wouldn't trade him for be any other.
Sep 15, 2020
Friendly staff. Clinics staff and areas are COVID compliant.
Sep 09, 2020
Excellent personalities and super gentle cleaning. Best dental experience I've ever had. Thank you Dr. West.
Sep 09, 2020
Amazing hygienist and dentist here. Everyone is really sweet and the office is peaceful. I recommend anyone to go. They are also good with my 9 year old daughter!
Aug 13, 2020
Great dentist. I'm glad I was referred to him.
Dr. West is very personable and conscientious, as well as being pain free (insofar as a dentist can be pain free).
He also calls and follows up after a procedure to make sure you are OK.
Nice touch!
Aug 11, 2020
Dr West is an amazing dentist! He makes it painless and cost effective to have dental work done. He does fantastic work. Dr West truly cares about his patients and works hard to accommodate each one. My family and I are very blessed to have him as our dentist. Ten Stars!!
Jul 22, 2020
Best Dentist ever for me and my family
Jul 02, 2020
Dr West and staff are very friendly and make you feel at ease!
Jul 01, 2020
Fantastic dentist, and amazing staff. I had a dental emergency and found this office, and I don't think I could have found a better dentist if I could try, anywhere. If you're looking for a kind, caring, professional, who's attentive and skilled, look no further.
Jun 23, 2020
Professional, experienced and friendly staff.
I appreciate that Dr West has a conservative approach to treatment. He truly wants you to be happy with the results.
Jun 23, 2020
I love this dentist. I can't say enough good things about him. He's caring, makes you feel relaxed, and is excellent at his craft. Thank you, Dr. West!
Jun 09, 2020
Dr. West is amazing. I've been going there for many years. Very professional and compassionate.
Apr 11, 2020
Dr Preston West was amazing!!!!
Friendly staff. They make you feel like home!
Highly recommend their services.
Apr 07, 2020
Professional team & personable staff
Apr 03, 2020
I usually don't like going to the dentist but this place made me change my mind. Dr.West did a great job and he and his assistant made sure I was comfortable and made sure I wasn't in pain .I highly recommend this place.Ive recommend it already to 4 people .Staff funny and so nice..???
Mar 18, 2020
It's has been a pleasure to come to this office on my dental care. Staffs are great and services are excellent. Thank you guys!