Why I like
Memorial City Dentistry
831 Frostwood Dr.
Houston, TX 77024
Get directions
(713) 467-3889
http://www.memorialcitydentistry.com/
As a family dentist in the Memorial City Area, we provide each of our patients with a personalized and gentle experience. We pride ourselves on our commitment to excellence, integrity, and quality dental care through the variety of services we provide. You will always be cared for with respect and receive the individual attention you deserve.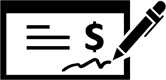 Read Reviews
Jan 22, 2020
I feel I am getting very good dental care. I feel everyone I have met there has been very nice. In fact, even those it is a dentist office I do enjoy being there!😀 I like the people that much.
Jan 08, 2020
5 Star Service. The best, most thorough, talented and personable Dentist and Staff (from the front desk to the hygienists) I have ever been to. I drive an hour to get there because they are so good.
Dec 21, 2019
competent, honest, conservative, friendly, caring
Dec 18, 2019
The staff and of course Dr West.
Dec 17, 2019
Dr. West is amazing!
Dec 11, 2019
I love the whole staff and Dr. West is the best!!!
Nov 18, 2019
Everyone is kind and professional. Dr. West is great, he's very caring and e plains procedure very explicitly. Very happy.
Nov 15, 2019
Great friendly staff and service. I feel confident in my overall long-term care and treatment.
Nov 14, 2019
The staff is very friendly and caring. They make you feel like you're part of their family. They are willing to work with you to achieve. the best solution to a problem.
Nov 13, 2019
Friendly. Professional. Encouraging. Understanding. Thorough.
Nov 13, 2019
great folks..great Doc.
Oct 31, 2019
The professionalism of the staff and Dr. P. West ,
today I had a cleaning appointment, I walked in and out. they did a great job.
Oct 31, 2019
Dr. West is the absolute best dentist I have ever had, and his staff goes above and beyond to offer the best patient experience.
Oct 31, 2019
The staff is friendly, efficient, knowledgeable and always make us feel comfortable.
Oct 24, 2019
Always pleasant.
Oct 22, 2019
Staff is friendly, nice and very helpful.
Oct 17, 2019
I have been a patient there for almost 30 years
Oct 08, 2019
The best serevice and people
Sep 26, 2019
Great office with great employees!
Sep 25, 2019
you do a good job on my teeth!!!!!!!!!!!!! everyone is so nice and I get in and out in a timely manner and I appreciate it!!!!!!!!!!!