Why I like
Texas Orthodontic Specialists - Kirby
5712 Kirby Drive
Houston, TX 77005
Get directions
8322374746
https://texasorthodonticspecialists.com/kirby/
info@texasorthodonticspecialists.com
At Texas Orthodontic Specialists located in the Houston Kirby area, we provide specialized orthodontic care for children, teens and adults. We aim to provide our patients with increased confidence and an improved self-image by creating beautiful smiles and functional bites through skilled knowledge in orthodontics in a state-of-the-art environment.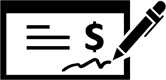 Read Reviews
Oct 01, 2020
Very nice and smart people !!
Sep 03, 2020
They really sit down and listen to your concerns on what you are wanting to do to correct with your teeth. They are very professional and very organized. I definitely recommend.
Aug 13, 2020
We are so happy with the treatment we have received from Dr. Chen. Being in the medical field, I know how challenging it can be to efficiently give quality care. It is difficult to balance giving every patient the personalized care they need and to run on time in a busy practice. Dr. Chen and his staff make it look easy! Thank you for your exceptional care.
Aug 08, 2020
All of the locations are amazing! Staff is friendly and so accommodating and Dr. Chen is the BEST!

Aug 06, 2020
Professional and friendly! Beautiful, clean, state of the art facilities
Jul 25, 2020
Very professional and extremely nice. Very organized and customer service was amazing. Kayla and Dr Chen were absolutely thorough and took their time to explaining everything when we had questions. I have already started recommending friends and coworkers.
Jul 17, 2020
Great and fast service. Very responsive to what I had say and about the questions I asked
Jul 07, 2020
Super friendly staff, punctual, and amazing new office on Kirby!
Jun 18, 2020
Staff was very friendly and helpful!
Perfect location !
May 13, 2020
Dr. Chen is amazing. He took his time, listened and explained what he felt was the best plan moving forward. I am highly impressed with his practice and would recommend him to anyone looking for an attentive knowledgeable orthodontist.
Feb 27, 2020
It's a nice, friendly, clean, personal experience with this staff. They're welcoming and are attentive to the comfort and needs of their patients.
Dec 18, 2019
Staff are all friendly and very competent. They answer all your questions and also, made my daughter feel very comfortable
Dec 11, 2019
Dr. Chen and the staff are very knowledgeable, helpful and courteous.. Vanessa is wonderful!
Jun 14, 2019
We had an awesome experience. Dr. Chen swooped in and saved the day, finishing up my daughter's treatment when we had to switch orthodontists. He was professional, personable, and exceptionally easy to work with. We can't say thank you enough! Her teeth look beautiful!:)
Jun 09, 2019
The staff is excellent, flexible and patient. We couldn't ask for a better experience. Thank you!
Oct 11, 2018
My son really liked how the doctor included him in all the explanations. Said it was the best dental visit he had ever had.
Oct 08, 2018
Professional, friendly, efficient staff! Always a pleasant visit!
Aug 31, 2018
It's conveniently located and the staff is incredible!