Why I like
Vanish Laser Clinic
3543 West Braddock Rd, Suite C5
Alexandria, VA 22303
Get directions
(703) 379-4054
http://www.vanishlaserclinic.com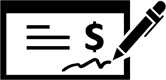 Apr 01, 2021
It was an easy process and the technician was super helpful!
More Reviews
Apr 17, 2021
Staff is always friendly and thorough with explanations of procedures. Treatments are timely and comfortable. Highly recommend for all your laser treatment needs.
Apr 17, 2021
They were very helpful and knowledgeable about the procedure.
Apr 15, 2021
Fantastic
Service looking forward to continue more treatments.
Apr 09, 2021
Love the service and the wonderful customer service. I am very excited for the results.
Apr 03, 2021
I was nervous before arriving because I had never experienced the patch treatment. However, this was one of the best experiences I've had. It wasn't that painful and the staff was very skilled and professional. I will be back!
Mar 31, 2021
They really take their time with you and answer all questions and recommend the best treatment plan.
Mar 30, 2021
Fast and efficient! Kind staff. Helped me get rid of a tattoo that was such an eye sore.
Mar 30, 2021
Fast and professional service. The technicians are very knowledgeable.
Mar 23, 2021
Place is clean and the staff is so nice! Very informative and really seem to care about your progress and taking care of your skin after treatment.
Mar 20, 2021
Great Customer Service! The staff is amazing and takes care of your needs. I'm so pleased and will be a returning customer. Pam, and her team are awesome.
Mar 16, 2021
The staff is very pleasant, knowledgable and professional. The treatment goes by pretty fast and I'm very happy I chose this facility:-) :-)
Mar 16, 2021
Fast treatments, professional, and good results.
Feb 25, 2021
Why do I love vanish laser clinic? What's not to love about this place, the professionalism that comes with every tech and the attentivness to their clients blows my mind. I have yet to have a bad experience and this makes my 45 minute drive so worth it. I cannot recommend this clinic enough. The care that they put into each session exceeds all of my expectations. Seriously look no further this is the place for all your laser needs.
Feb 24, 2021
Excelent service super happy good team work
Feb 13, 2021
Vanish Laser Clinic has been a very pleasant experience. The facility is clean and the staff is very professional. I am the type to always do my research before I commit to something. I was nervous to get a laser removal session for my tattoo, but Mia made me feel very comfortable. She was happy to answer any questions I had before we started the process. She is highly knowledgeable and understands what laser to use for which color ink. Highly recommended 5 ?. Thank you!
Feb 11, 2021
Very friendly staff and great results. Much better than other places I've been.
Feb 11, 2021
The staff is so friendly and I've gotten great results on my tattoo removal. Much better results than other places I've been.
Feb 05, 2021
Mia is amazing. She is very knowledgeable and makes your experience comfortable. I highly recommend coming to see her for your laser treatments.
Jan 07, 2021
Mia was great, very communicative and fun, overall great experience