Why I like
Vanish Laser Clinic
3543 West Braddock Rd, Suite C5
Alexandria, VA 22303
Get directions
(703) 379-4054
http://www.vanishlaserclinic.com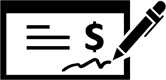 Read Reviews
Feb 27, 2020
The staff is always so friendly and professional. They are very honest about what specific treatment will work best for your needs, and they have great discount programs for repeat customers.
Feb 27, 2020
I am so happy that I came in to Vanish Laser Clinic. Staff is very professional and kind. Hamza is amazing!!! He made my experience phenomenal. I was afraid to have more laser treatments done because of a bad experience I had in the past. He eased my fears and was extremely gentle. It didn't hurt nearly as bad as my previous sessions at another place. He didn't rush me either. Thank you soooooooooo much!!
Feb 26, 2020
Very good in explaining how the processes works and what to expect once the laser begins. Put my mind at ease.
Feb 26, 2020
Friendly pleasant staff. Sension was quit and pain less
Feb 13, 2020
Mackenzie was fantastic!! She made sure I was comfortable & checked off all the boxes. I am hopeful of getting good results & will touch base again in 12 weeks.
Feb 12, 2020
Friendly, professional service
Jan 18, 2020
Quick,, not too painful friendly free coffee!
Nov 27, 2019
Excellent service. Great prices. Kind staff.
Nov 15, 2019
Great service ! I recommend. All my questions were answered, quick and efficient.

Oct 08, 2019
They were all amazing .I saw instant results
Sep 19, 2019
Very nice people, answered all my questions.
Sep 10, 2019
Recommended. Very professional
Aug 27, 2019
Fast proceudre! Friendly staff!! Definitely recommending!
Aug 21, 2019
Very welcoming, kind, and explains the process well to understand. They make you feel comfortable enough to go through with the process
Aug 17, 2019
Very welcoming, kind and explains the process well to understand. They make you feel comfortable enough to go through with the process
Aug 16, 2019
Very thorough and helpful. Happy with my decision to come here!
Aug 15, 2019
Today was my first session. I came in for just a consultation and Jariatu and Mckenzie were extremely helpful and offered to do my first session today. The process was much less painful than I thought. I definitely recommend Vanish for tattoo removals. I'm excited to see what my result s will be.
Aug 01, 2019
Great experience. I went in for a consult and ended up having my first session. If you can handle laser hair removal and waxing, tattoo removal will be a breeze. The ladies were so pleasant and knowledgeable.
Jul 30, 2019
My first visit and consultation session was great. The staff are incredibly friendly and professional. I look forward to working with Vanish Laser Clinic to complete the removal of my tatt. Pain was minimal and they are affordable.
Jul 16, 2019
I love how friendly and informative the staff is about the removal process! AND there's free coffee and tea:-)