Why I like
Vanish Laser Clinic
3543 West Braddock Rd, Suite C5
Alexandria, VA 22303
Get directions
(703) 379-4054
http://www.vanishlaserclinic.com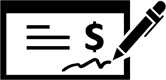 Read Reviews
Feb 25, 2021
Why do I love vanish laser clinic? What's not to love about this place, the professionalism that comes with every tech and the attentivness to their clients blows my mind. I have yet to have a bad experience and this makes my 45 minute drive so worth it. I cannot recommend this clinic enough. The care that they put into each session exceeds all of my expectations. Seriously look no further this is the place for all your laser needs.
Feb 24, 2021
Excelent service super happy good team work
Feb 13, 2021
Vanish Laser Clinic has been a very pleasant experience. The facility is clean and the staff is very professional. I am the type to always do my research before I commit to something. I was nervous to get a laser removal session for my tattoo, but Mia made me feel very comfortable. She was happy to answer any questions I had before we started the process. She is highly knowledgeable and understands what laser to use for which color ink. Highly recommended 5 ?. Thank you!
Feb 11, 2021
Very friendly staff and great results. Much better than other places I've been.
Feb 11, 2021
The staff is so friendly and I've gotten great results on my tattoo removal. Much better results than other places I've been.
Feb 05, 2021
Mia is amazing. She is very knowledgeable and makes your experience comfortable. I highly recommend coming to see her for your laser treatments.
Jan 07, 2021
Mia was great, very communicative and fun, overall great experience
Jan 07, 2021
Had a great service. Mia calmed my nerves. Talked me through the whole process.
Jan 07, 2021
Great service and they make the removal process so comfortable! Office is very clean.
Jan 07, 2021
I think this a great place! Mia is extremely professional and very knowledgeable of the entire process from start to finish. She made me feel comfortable throughout the entire process. Thank you Mia



Jan 06, 2021
They honestly do a great job and run you down on what the process is like.
Jan 06, 2021
Vanish Laser Clinic is suuch a great place to have work done. The employees are very caring and super nice. Vanish Laser Clinic is also very clean. I always leave satisfied.
Dec 10, 2020
My experience with Vanish Laser Clinic has been very positive. I have always been apprehensive about getting laser removal on my tattoos. However, my appointment with Mia was very positive. She is very professional, and she is highly knowledgeable about the different processes and techniques. I was able ask any questions until I felt comfortable moving forward. I am happy to have found a laser clinic that I can trust.
Dec 10, 2020
Professional and friendly staff. Thorough explanation of PFD Patch Laser Removal. Helped ease through the procedure. Clean office and first treatment went well.
Dec 09, 2020
Friendly and professional. Great results and effective treatment. I've been to other places and this is hands down the best place.
Dec 08, 2020
The staff gives you realistic expectations on what to expect. I saw results after first treatment and can't wait to see the end result. They are patient, understanding and friendly. Thank you!!!
Oct 28, 2020
Excellent service.
Oct 09, 2020
I have had a great experience here. My tattoo is fading fast and my laser tech is extremely considerate and knowledgeable. She answered all my questions and even calls to see how I am healing the following week. I highly recommend the professionals at Vanish.
Oct 08, 2020
The techs always ease my concerns! tattoo removal was scary for me . thankfully Vanish always pays attention to my concerns first. I'm happy I trusted them.
Oct 05, 2020
had several SculpSure sessions at Vanish Laser Clinic. I am very pleased with the results and the service and professionalism I received. I highly recommend contacting Vanish Laser Clinic if you are thinking about SculpSure .