Why I like
Vanish Laser Clinic
3543 West Braddock Rd, Suite C5
Alexandria, VA 22303
Get directions
(703) 379-4054
http://www.vanishlaserclinic.com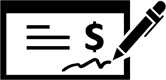 Read Reviews
May 23, 2019
After my family disowned me getting a tattoo I was in desperate need to remove my tattoo asap. When I called I was to come right away and they will help.Mackenzie the manager was the friendliest and kindest and professional. I felt so comfortable and felt so relaxed while the procedure was being done. I so happy and satisfied I came tom Vanisd laser clinic. Thank you Manckenize your truley made my life a little better . My family is very happy. Thank you agaimn . great services and reasonable. Highly recommended!!!
May 22, 2019
Extremely knowledgeable staff that provided high quality service.
May 16, 2019
This appointment was so great and I'm really excited to see the results! Mackenzie was wonderful!
May 16, 2019
Super friendly amd knowledgable staff, and very efficient!
May 16, 2019
Very friendly and professional! Very noticeable difference just after one treatment!
May 10, 2019
Friendly staff, lots of info! Both Kayla and McKenzie were great
Apr 26, 2019
Super friendly, fast service.
Apr 25, 2019
Great friendly staff, professional and clean facility.
Apr 20, 2019
Very professional. The tech took the time to explain every step and answer all my questions.
Apr 20, 2019
Great service, McKenzie was wonderful walking me through a difficult and painful process, hoping for great results!
Apr 19, 2019
Great experience Kenzie was great. She made the treatment quick.
Apr 18, 2019
McKenzie was very nice. Treatment was fast and pain free.
Apr 18, 2019
It is fast, easy and friendly. Everyone is aqesome .
Apr 16, 2019
Great experience
Apr 11, 2019
McKenzie was awesome' super nice
Apr 10, 2019
Very helpful, fast experience. Will be back!
Mar 29, 2019
Mackenzie is welcoming, knowledgeable and very skilled! Cannot compliment her enough. The office is clean and pleasant.
Mar 29, 2019
The staff is very professional and courteous. They made the process seemless and not as painful as I expected.
Mar 23, 2019
The procedure itself was very fast and not as painful as I originally thought. The office is also very clean and well put together. Looking forward to my next session!!
Mar 23, 2019
MacKenzie the laser tech has been great to work with. Shes very pleasant and does a great job of explaining the process. Has been a good experience thus far!