Why I like
Vanish Laser Clinic
3543 West Braddock Rd, Suite C5
Alexandria, VA 22303
Get directions
(703) 379-4054
http://www.vanishlaserclinic.com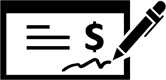 Read Reviews
Nov 16, 2018
Convenient location
Oct 24, 2018
Professional
Oct 24, 2018
Kenzie did a great job on my eyebrow removal :-)
Oct 23, 2018
THE BEST !!!
Oct 19, 2018
I came in to have my permanent makeup removed and I like that you did a test spot first before treating. Also, I was glad to hear you've treated other patients with similar makeup removal needs. M!y treatment session today was quick and much easier than I anticipated
Oct 10, 2018
The consultation was quick and very informative. The clinic is very refreshing and nice. I had treatment the same day!
Oct 05, 2018
I love how efficient and knowledgeable everyone at Vanish is. Highly recommended!
Oct 05, 2018
Staff is friendly and answered all my questions.
Oct 02, 2018
Long wait but tech was nice!
Oct 02, 2018
Helpful Information and Knowledgeable Staff.
Oct 02, 2018
The staff was very honest about the process. She was very knowledgeable and made my experience pleasant. Thanks Ebony.
Sep 29, 2018
I like personal profesinalisim a nd treatment care above my satisfaction. I feel very satisfied with ebony treating me today
Sep 29, 2018
Overall customer experience. The patience, understanding and regard here is unmatched!
Sep 27, 2018
Honest people highly recommended
Sep 27, 2018
Very clean and professional set up. Friendly staff and a relatively quick experience.



Sep 26, 2018
Friendly staff, quick service
Sep 21, 2018
Vanish Laser Clinic was a great experience! Very professional and knowledgable staff. Highly recommend their services.
Sep 18, 2018
They do a great job. They explain what should be done to get the best results and provide quality service.
Sep 13, 2018
Great and hospitable service' they make the session fly by !!!!