Why I like
Vanish Laser Clinic
3543 West Braddock Rd, Suite C5
Alexandria, VA 22303
Get directions
(703) 379-4054
http://www.vanishlaserclinic.com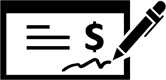 Read Reviews
Sep 18, 2018
They do a great job. They explain what should be done to get the best results and provide quality service.
Sep 13, 2018
Great and hospitable service' they make the session fly by !!!!
Sep 11, 2018
Painless and informative. Quick service no waiting. Easy location and plenty of parking.
Sep 08, 2018
Very thorough, clean, and pleasant! Answered all my questions.
Sep 07, 2018
Great, friendly service. Always professional and patient with my questions and if I need to break during the service. Highly recommend!!!
Sep 07, 2018
Clean facility, friendly and wonderful employees.
Sep 06, 2018
Smooth experience throughout the whole process. Will be coming back for another session!
Sep 04, 2018
Very professional' clean and comforting
Aug 24, 2018
Very knowledgeable, and made the experience as painless as possible.
Aug 24, 2018
Fast and easy!
Aug 23, 2018
Very clean. Everyone is so nice and friendly! Highly recommend!!
Aug 22, 2018
It was very helpful and the consultant section was great. my first section experience was great. Highly recommended for eybro tattoo removal.
Aug 22, 2018
Very professional staff, walked me through the whole process of the removal and not to mention Pam was awesome with finding the best route for removal. Would highly recommend to anyone looking to get any unwanted to removed here
Aug 21, 2018
Professional and friendly service
Aug 21, 2018
I was very anxious about an eyeliner tattoo (gone terribly wrong) and was able to get an appointment right away. Pamela's confidence was very reassuring. Her expertise and professionalism helped me get over the worry of having a laser close to my eyes. Pamela fixed it!
Aug 15, 2018
Very professional
Aug 04, 2018
The doctor made me feel comfortable. She knew what she was talking about and very respectful. I recommend her to anyone who needs a tattoo removal.
Jul 28, 2018
Excellent service. The treatment wasn't as bad as I thought. Pam explained the process from start to finish. No surprises. Started my 1st treatment after my initial consultation.
Jun 07, 2018
Excellent service. Enjoyed the experience despite the circumstances of getting a tattoo removed.
Jun 02, 2018
The staff here are extremely helpful and knowledgeable. They are very nice and provide all needed information. The office is very clean and the staff provide a relaxing environment.