Why I like
Vanish Laser Clinic
3543 West Braddock Rd, Suite C5
Alexandria, VA 22303
Get directions
(703) 379-4054
http://www.vanishlaserclinic.com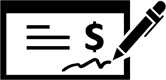 Read Reviews
Jul 01, 2020
I love the TLC the team at Vanish gives, the fantastic experience (minus the whole removing the tramp stamp thing). Thank you fabulous ladies of VLC!
Jun 25, 2020
Fast knowledgeable treatment. Cool air definitely helps to keep removal moving.
Jun 25, 2020
Very professional, easy treatment, had my wellbeing in their best interest at all times. Answered all questions and same day treatment.
Jun 25, 2020
Very professional and very friendly. Answered all my questions and made sure I was comfortable throughout the process.
Jun 16, 2020
Less pain
Less time
Less appointments
Jun 16, 2020
Mackenzie did a great job and had excellent customer service!
Jun 16, 2020
Great service. Very clean and professional. Friendly staff
Jun 13, 2020
Great experience with my tattoo removals. Awesome and informative staff.
Jun 06, 2020
Very patient! Listens to client
May 07, 2020
They were very professional and helpful with assessing the treatment I needed. The staff were very friendly and supportive. They have a great deal of knowledge on skin treatments and the healing process.
Feb 27, 2020
The staff is always so friendly and professional. They are very honest about what specific treatment will work best for your needs, and they have great discount programs for repeat customers.
Feb 27, 2020
I am so happy that I came in to Vanish Laser Clinic. Staff is very professional and kind. Hamza is amazing!!! He made my experience phenomenal. I was afraid to have more laser treatments done because of a bad experience I had in the past. He eased my fears and was extremely gentle. It didn't hurt nearly as bad as my previous sessions at another place. He didn't rush me either. Thank you soooooooooo much!!
Feb 26, 2020
Very good in explaining how the processes works and what to expect once the laser begins. Put my mind at ease.
Feb 26, 2020
Friendly pleasant staff. Sension was quit and pain less
Feb 13, 2020
Mackenzie was fantastic!! She made sure I was comfortable & checked off all the boxes. I am hopeful of getting good results & will touch base again in 12 weeks.
Feb 12, 2020
Friendly, professional service
Jan 18, 2020
Quick,, not too painful friendly free coffee!
Nov 27, 2019
Excellent service. Great prices. Kind staff.
Nov 15, 2019
Great service ! I recommend. All my questions were answered, quick and efficient.

Oct 08, 2019
They were all amazing .I saw instant results