Why I like
Vanish Laser Clinic
3543 West Braddock Rd, Suite C5
Alexandria, VA 22303
Get directions
(703) 379-4054
http://www.vanishlaserclinic.com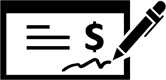 Read Reviews
Jul 22, 2021
I'm getting two tattoos removed and have already seen a difference in fading. The staff was incredible polite and patient with me. Highly recommend Vanish!
Jul 15, 2021
They were great! The staff is super nice.
Jul 15, 2021
Great service, they made me feel comfortable throughout the whole process. Excellent customer service!
Jul 09, 2021
If your looking for a place to remove your tattoo look no further. The staff at Alexandria Vanish Laser Clinic take the word professionalism ,thoughtfulness and caring to another level . Mia was my technician who did my procedures and to say she was outstanding is an understatement . She explained my procedure and the aftercare needed in a simple non complicated way which made me feel more comfortable . Mia is very knowledgeable and caring in her skill and I would highly recommend her,for your tattoo removal . I drove an hour away and would have drove 2 hours if needed because the service here was that good. You will not find a better staff or better price than this place . 10 STARS
Jul 06, 2021
Veronica - liked sculpsure treatment, she was very nice

Jun 29, 2021
Amazing service and staff
Jun 18, 2021
Awesome service and minimally painful. So much better than R20
Jun 15, 2021
Process was really easy and staff is really friendly.
Jun 08, 2021
Superior service and excellent communication! I really appreciated the whole experience of getting two tattoos removed. Thank you!

May 22, 2021
I had been toying with the idea of getting some tattoos removed. I put in an inquiry through their website and I got a call back I believe either that same day or the next morning. They set up my consultation with that same phone call and told me kind of what to expect. At consultation the woman doing it was fantastic. She was super informative and I felt really comfortable with her and the process. When it came time for me to go in to start the process with the tattoo removal, they were super friendly and kind. Even with the bit of pain that came, I certainly enjoyed my experience. The co-owner/technician that did my session really went above and beyond as far as making me feel welcome and comfortable and understanding what was happening and why it was happening. I go back in about 4 weeks for my second session. When I first started this journey, and was thinking of calling the Vanish Laser clinic to get a consultation, I had also called a different tattoo removal place. That second company literally just called me back like 3 days ago about my inquiry. I kind of laugh because I'm already seeing some results from my first session with the Vanish Laser clinic and these guys are just now leaving me a voicemail 😬
May 15, 2021
Monique was absolutely awesome! She is kind and compassionate; at least in my situation, my tattoo represented a terrible part of my life and she understood and kept the entire process positive and uplifting. I highly recommend the patch if you are considering it! The session was quick. I saw results with color fading before she put the bandage on!! I scheduled 6 weeks out for my net session again with Monique again. I came to this site from Annapolis, MD, and it was worth the drive. Thank you, Monique!
May 15, 2021
I loved my tech very professional
May 15, 2021
So much more pleasant than I anticipated. Monique was wonderful! Looking forward to continuing the process.
May 12, 2021
You guys were so friendly and very helpful! Thank you guys!
May 11, 2021
Vanish has been able to help me with all my laser needs. Initially I came for tattoo removal, but I've started to use the other services. All the employees are very kind and knowledgeable.
Apr 28, 2021
Wonderful' prompt service....great attention to detail.
Apr 27, 2021
Super friendly staff. Easy treatment with very little pain. Highly recommend. They also offer a military discount.
Apr 17, 2021
Staff is always friendly and thorough with explanations of procedures. Treatments are timely and comfortable. Highly recommend for all your laser treatment needs.
Apr 17, 2021
They were very helpful and knowledgeable about the procedure.
Apr 15, 2021
Fantastic
Service looking forward to continue more treatments.