Why I like
Vanish Laser Clinic
3543 West Braddock Rd, Suite C5
Alexandria, VA 22303
Get directions
(703) 379-4054
http://www.vanishlaserclinic.com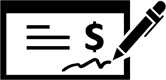 Read Reviews
Jul 16, 2019
I love how friendly and informative the staff is about the removal process! AND there's free coffee and tea:-)
Jul 13, 2019
Great, professional service! Clean environment and friendly staff. Very knowledgeable. Highly recommended!
Jul 12, 2019
Awesome place!! Staff is great and knowledgeable about the process. Office is spotless.
Jul 12, 2019
Everyone is nice, very professional, and knowledgeable about the process. Very clean space. Love this place!!
Jul 11, 2019
Informative initial consultation and first session went well. Looking forward to seeing my progress in the coming weeks
Jul 10, 2019
People over here are very professional and informative. The process was very quick and simple.
Jul 06, 2019
Very helpful answered all my questions would diffently recommend
Jun 28, 2019
Informative and quick
Jun 28, 2019
Mackenzie was amazinv , the process was quick and easy as can be. I really like the laser she used ! I will be back :-)
Jun 28, 2019
Clean, pleasant office. Mackenzie is very knowledgeable and friendly. All questions were answered, quick efficient service!
Jun 27, 2019
Mackenzie is great, so understanding and willing to answer all of my questions. I look forward to coming back for a second round of the PFD patch.
Jun 27, 2019
They were great
Jun 22, 2019
Mackenzie at Vanish is amazing. She talked me through the entire process. She was over careful through the procedure making sure I was okay. I am very happy with the results so far. Can't wait to go back.
Jun 19, 2019
It was fast and efficient
Jun 18, 2019
Consultantion and service went very well. Employee was very polite and explain process thoroughly. I highly recommend this clinic.
Jun 05, 2019
Friendly, comfortable atmosphere. Overall great service!
May 31, 2019
Professional Staff and very quick and easy. Highly recommend.
May 31, 2019
Mackenzie and Kayla were superb, accomadatting, and professional. Reasonable price for the amazing service they provide.
May 24, 2019
Mackenzie was very knowledgeable and gentle during the process. The prices are very affordable and the pfd patch is well worth it. Definitely would recommend to anyone looking to get a tattoo removed.
May 23, 2019
After my family disowned me getting a tattoo I was in desperate need to remove my tattoo asap. When I called I was to come right away and they will help.Mackenzie the manager was the friendliest and kindest and professional. I felt so comfortable and felt so relaxed while the procedure was being done. I so happy and satisfied I came tom Vanisd laser clinic. Thank you Manckenize your truley made my life a little better . My family is very happy. Thank you agaimn . great services and reasonable. Highly recommended!!!