Why I like
Back Pain Chiropractic
2006 N State Line Ave
Texarkana, AR 71854
Get directions
(870) 774-0951
https://www.backpaintexarkana.com
If you were recently involved in a car accident, you have enough to worry about. See how we at Back Pain Chiropractic can help you recover. You do not need to suffer! At Back Pain Chiropractic, we have helped many patients in Texarkana and surrounding areas since 1988 recover from whiplash and other symptoms that come along with car crashes.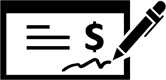 Read Reviews
Mar 31, 2022
Friendly nurses, knowledgeable staff, always greeted with a smile and always left feeling better.
Mar 23, 2022
The staff is friendly and nice
Mar 23, 2022
Everyone there is so nice and friendly. Easy to talk to. They took good care of me for the time I went.
Feb 25, 2022
Convenient, friendly, and compassionate care that gets you over the aches and bruises!!
Feb 11, 2022
The staff are nice and friendly and helpful they remind you of your schedule appointments they greet you with a smile then make you welcome they are so kind and fun to be around I enjoyed being a patient thank you.
Feb 08, 2022
I highly recommend Backpain Chiropractic if you've been in an auto accident. Great treatment, wonderful staff, short wait time, and easy to schedule appointments. Dr Venita listened so well and was very attentive to my needs. Everyone was so personable and friendly. Great experience😊
Jan 17, 2022
Very nice people
Nov 05, 2021
The staff is super nice and friendly each and every time I had an appointment. Including the doctor was nice as well. I will go back just to visit those ladies. Thank y'all for your great service I enjoyed you all!!😘😘
Nov 02, 2021
The Doctor and therapist was very professional and they created a safe environment I felt comfortable and assured with my care they gave for my habilitation from my car wreck I would highly recommend their services.
Sep 22, 2021
The Dr. and all the staff are very friendly and professional. They are very considerate, attentive, and show concern for your well being. They all are very personable and make you feel comfortable. The Dr also listens attentively and addresses your concerns. I feel my treatment went well. I would recommend this clinic to anyone.
Aug 24, 2021
Very friendly
Jun 30, 2021
Everyone was so professional and courteous
May 25, 2021
Some of the nicest people in Texarkana
Apr 13, 2021
The workers are very nice and friendly, very clean facility. You definitely will not leave the same way you came. They will have you feeling brand new
Mar 14, 2021
They are Professional, nice, and caring. Great staff and doctor.
Dec 09, 2020
They are very friendly and quick. The place is always clean and neat
Oct 05, 2020
Everyone is nice and friendly and their main goal is to get u back to your normal daily living..I recommend this place to people all the time
Sep 28, 2020

Helpful with pain
Sep 09, 2020
The staff is super friendly and nice and I recommend anyone to go there