Why I like
Back Pain Chiropractic
2006 N State Line Ave
Texarkana, AR 71854
Get directions
(870) 774-0951
https://www.backpaintexarkana.com
If you were recently involved in a car accident, you have enough to worry about. See how we at Back Pain Chiropractic can help you recover. You do not need to suffer! At Back Pain Chiropractic, we have helped many patients in Texarkana and surrounding areas since 1988 recover from whiplash and other symptoms that come along with car crashes.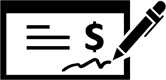 Read Reviews
Jan 21, 2020
Helps with injuries I received from an car accident
Jan 13, 2020
Nice great friendly workers..Everyone is a team player
Jan 08, 2020
Great customer service, quiet, and relaxing!
Dec 18, 2019
They are efficient and effective at what they do. Absolutely recommend.
Dec 17, 2019
They help me with my neck and back pain9
Dec 12, 2019
Everyone is so nice and understanding. Plis they have a variety of methods to choose from when deciding on a treatment plan.
Dec 10, 2019
Because they treat you like Family and make sure you're comfortable.
Nov 21, 2019
Staff was very kind. They went above expectations. Easy to reschedule.
Nov 18, 2019
The staff was very helpful and super nice ...
Nov 13, 2019
The staff was very helpful and friendly thanks for everything.
Nov 13, 2019
The staff was very nice and helpful with everything thanks for everything.
Nov 12, 2019
Staff was very caring and concerned about their patients.
Nov 11, 2019
Nice people so sweet
Nov 04, 2019
Staff was very friendly and helpful.
Oct 24, 2019
They were very nice and pleasant. I came in with neck and back pain and left with completely nothing wrong.
Oct 18, 2019
Dr. Jones is amazing. She takes really good care of her patients. She's also very patient! I hate that I had to meet them on these terms but I'm glad I did.
Oct 16, 2019
The friendly staff, everyone is very sweet and always smiling!
Oct 07, 2019
Help me get my life back to normal❤️❤️❤️🤞🏽
Sep 17, 2019
The people are very sweet, and caring! The little lady in the back was my favorite, she always carried on a conversation and very sweet to my daughter. Thank you guys very much!!
Sep 16, 2019
Very nice dr.