Why I like
Back Pain Chiropractic
2006 N State Line Ave
Texarkana, AR 71854
Get directions
(870) 774-0951
https://www.backpaintexarkana.com
If you were recently involved in a car accident, you have enough to worry about. See how we at Back Pain Chiropractic can help you recover. You do not need to suffer! At Back Pain Chiropractic, we have helped many patients in Texarkana and surrounding areas since 1988 recover from whiplash and other symptoms that come along with car crashes.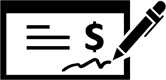 Read Reviews
Jul 03, 2020
Everyone was professional there
Jun 04, 2020
They are very friendly and treated me like family. I had no problems with non of the employees. They work with me when I was in pain. Now it's back to work for me. Thanks to the team work. I will refer them in a heart beat.
May 15, 2020
Referred by lawyer.
May 01, 2020
It is a very friendly atmosphere. The staff treats the patients like family. Doctor Jones and her staff are very thorough in the treatments and answering questions.
Apr 28, 2020
They are very friendly and helpful. They are always looking for ways to help me as a patient. They helped me get back to feeling good as i was before my accident, Even a little better.

Apr 28, 2020
Very Friendly and helpful they are concerned about helping you in your recovery process
Apr 01, 2020
Very considerate, works with your schedule and understanding. Treat people with respect and love. I love it here.
Mar 11, 2020
Very friendly group of ladies they were amazing..
Mar 02, 2020
Very professional!!
Feb 26, 2020
Friendly staff
Feb 25, 2020
I love Dr. Jones! Great personality, great staff. I'm very busy with work and am out of town a lot, sometimes causing me to miss appointments but they were very accommodating.
Feb 24, 2020
The staff and Doctor is very friendly and they helped get back to normal after my accident
Feb 21, 2020
The Staff at Back Pain Chiropractors are very professional and punctual. Im very satisfied with their services , and Dr. Jones got me back to 100% and ready to go to work.
Feb 05, 2020
The staff was very professional, chiropractor doctor was very informative in detail explaining injury and treatment. Therapy was effective in treatment of my injury and recovery . Would highly recommend anyone with back or neck pain or auto accident related to this chiropractor center located in Texarkana Arkansas on state line .
Feb 04, 2020
The kindness of the staff and DR. The short wait time. They did there best to help my back pain.
Jan 29, 2020
The ladies are great always happy and cheerful and no matter how much pain you're in you will walk out of there with a smile on your face because of the cheerful atmosphere they keep their
Jan 21, 2020
Helps with injuries I received from an car accident
Jan 13, 2020
Nice great friendly workers..Everyone is a team player
Jan 08, 2020
Great customer service, quiet, and relaxing!
Dec 18, 2019
They are efficient and effective at what they do. Absolutely recommend.