Why I like
Kevin B. Calongne DDS
12727 Kimberley Ln # 205
Houston, TX 77024
Get directions
(713) 365-9626
https://westhoustonperiodontics.com
At West Houston Periodontics, we specialize in treating periodontal diseases and in the placement of dental implants.

Using non-surgical, surgical, and regenerative techniques, we can help treat the underlying causes of your periodontal disease. We strive to restore your periodontal health in the most non-invasive and cost-effective way possible. We provide treatment alternatives, so you can decide what is best for you. Once your initial treatment is complete, we'll help with the ongoing therapy and treatment to make sure your mouth stays healthy for years to come.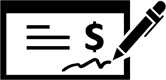 Read Reviews
Dec 05, 2021
The entire staff is wonderful. Dr. Calonge did a great job. I highly recommend.
Dec 04, 2021
Very kind and considerate. Excellent dentist!
Dec 03, 2021
Friendly and professional.
Nov 19, 2021
I have been using him for years and been satisfied.
Nov 05, 2021
Office staff was great very nice and helpful Dr Calongne explained what need to be done was easy to understand over all the office visits was great
Nov 04, 2021
Efficient and friendly. Good work.
Nov 04, 2021
Warm welcome from everyone, great work, efficient appointments.
Oct 29, 2021
Great office atmosphere. Dr. Calongne and staff helps take care of your problems.
Oct 27, 2021
Very nice staff. Never a wait.
Oct 23, 2021
He has done several grafts on me and all have been successful. I like staff too.
Oct 15, 2021
Efficient, technical expert.
Oct 05, 2021
Friendly, welcoming atmosphere. Appointment completed right on schedule. Dr. Calongne clearly cares about the welfare of his patients and the high quality dental service that he provides!
Oct 02, 2021
He was very good at helping me feel comfortable with a complicated dental procedure. He seems to care about his patients. My gum surgery had an excellent outcome.
Sep 25, 2021
Dr Calongne's technical capabilities, experience, knowledge and personality make him unquestionably the best provider for my care. His management team are superb, engaged and efficient with patient needs. Highest recommendation!
Sep 23, 2021
Kevin Calongne DDS is very experienced with implants. He answered all my many questions without making me feel rushed. Chenell and staff very professional and friendly.
Sep 23, 2021
Kevin Calongne DDS is very experienced with implants. He answered all my many questions completely. I did not feel rushed at all. Chenell and staff very friendly and thorough. Felt very comfortable.
Sep 23, 2021
Dr. Calongne is a great dentist. He knows his job very well and is most considerate of his patient at all times. I like him as a person also and enjoy talking with him. Five stars to him and his terrific staff.
Sep 19, 2021
Excellent, professional staff, Dr. Calongne was wonderful...and knew what the problem was. I will return!
Aug 27, 2021
Dr Calongne is a very competent and caring dentist and I highly recommend. His staff is also great. Follows strict COVID guidelines.
Aug 25, 2021
Good patient relations. Professional and has a wealth of experience and knowledge.