Why I like
Kevin B. Calongne DDS
12727 Kimberley Ln # 205
Houston, TX 77024
Get directions
(713) 365-9626
https://westhoustonperiodontics.com
At West Houston Periodontics, we specialize in treating periodontal diseases and in the placement of dental implants.

Using non-surgical, surgical, and regenerative techniques, we can help treat the underlying causes of your periodontal disease. We strive to restore your periodontal health in the most non-invasive and cost-effective way possible. We provide treatment alternatives, so you can decide what is best for you. Once your initial treatment is complete, we'll help with the ongoing therapy and treatment to make sure your mouth stays healthy for years to come.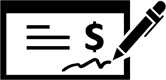 Read Reviews
May 29, 2020
Prompt, detailed, professional.
May 27, 2020
Very professional & friendly staff. Very through & always explain procedures being performed & explain what you need to do to improve dental health.
May 16, 2020
I feel very comfortable coming here. I don't feel like I'm being judged. They all truly want to help.
May 15, 2020
Dr. Calongne has the patients best interest at all times. This is during any procedure, follow up visits and especially during this time with the Covid-19. Many protective measures are in place. The staff is well trained and very knowledgeable. Dr. Calongne is well recognized for his abilities.
May 15, 2020
Dr is gentle and sincere.
May 14, 2020
Absolutely the best care and attention to his patients and his staff is always friendly and accommodating. I would highly recommend him.
May 08, 2020
This was my first visit and consult. Everyone was very friendly and efficient. I have been to many dentists, with many procedures, Dr Calongne gives me a sense of trust to do what he believes is best for me. I have scheduled my next appointment.
May 08, 2020
Took his time and made sure I was ready for the extraction. Then he efficiently took care of the extraction with little or no pain.
Mar 14, 2020
I absolutely love Dr. Calongne and his staff. It's always a great experience there for me. Professional staff, never a wait time, thorough, caring, friendly and most of all... great dental care. I would definitely recommend Dr. Calongne.
Mar 11, 2020
Great staff. He is very nice & explains everything. Does great work.
Mar 11, 2020
He offers a quality and professional experience. All staff are friendly and very approachable with questions.
Mar 08, 2020
He did a great job for my daughter Renee. Also, is a good friend with my dentist Barry Parker. I like that Dr. Colonge is easy to talk and discuss procedures with me.
He and his staff are very professional and friendly.
Mar 05, 2020
He's very patient with me in answering all my questions. He's also very patient and respectful to my family. Our entire family has gone to him for years and we feel very blessed to have him as our doctor.
Mar 04, 2020
My visit was one of the best dentistry experiences I have had. Dr. Calongne and his staff are very professional, knowledgeable, efficient and use the most up to date dental technology. My tooth extraction procedure, implant prep and recovery has been somewhat pain free. I know that I have had dental work, but no actual pain. On a scale from 1-10, the pain is a 2. Of course with minimal pain meds. If you are looking for periodontics and implant dentistry services, make an appointment with Dr. Calongne today. (From Google)
Feb 27, 2020
Such a wonderful doctor. I am so scared of needles and pain and dentists in general but he has a way of calming me down enough that I can get through it. He has such a compassionate voice and so patient with me. His staff is AWESOME. So attentive and sweet. I Highly recommend him and his practice
Feb 17, 2020
The service is friendly, caring, competent and efficient.
Feb 14, 2020
He is fast and efficient.