Why I like
Kevin B. Calongne DDS
12727 Kimberley Ln # 205
Houston, TX 77024
Get directions
(713) 365-9626
https://westhoustonperiodontics.com
At West Houston Periodontics, we specialize in treating periodontal diseases and in the placement of dental implants.

Using non-surgical, surgical, and regenerative techniques, we can help treat the underlying causes of your periodontal disease. We strive to restore your periodontal health in the most non-invasive and cost-effective way possible. We provide treatment alternatives, so you can decide what is best for you. Once your initial treatment is complete, we'll help with the ongoing therapy and treatment to make sure your mouth stays healthy for years to come.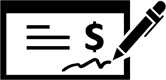 Read Reviews
May 05, 2021
No one recommended the dental office to me. I just prayed for guidance and after reading the rates and experiencing it I knew instinctively I was in the right place.
May 05, 2021
Dr Coloigne is an honest and knowledgeable
Dentist. I would like to make him my periodontist.
Apr 17, 2021
The best Dental office I've ever been too. Everyone is kind & respectful.
Apr 17, 2021
Dr. Calongne & his staff treat you with respect.
His assistant is the best!
Secretary is wonderful too.
Apr 15, 2021
Very easy to talk to. Office staff was very nice.
Apr 14, 2021
I'm very confident with West Houston Periodontics for my teeth. I wish I had known this office before. The staff are amazing.
Apr 10, 2021

Friendly, professional, prompt. Great staff.
Apr 04, 2021
Very nice and easy to talk to. He is a great listener and amazing advice. I received a few options that were great to know and look forward to making an appointment soon.
Apr 03, 2021
This was a very positive experience
Apr 02, 2021
Very welcoming staff, relaxed atmosphere. Dr. provided me a detailed plan and associated costs.
Apr 02, 2021
Excellent care from Dr and staff, so happy I found this office. I've had several terrible experiences in the past at other places...this Dr and office are exceptional at both service and compassion!
Apr 02, 2021
Doctor and staff are first rate.
Each one of them is the best at what they do!
Small office but very professional, friendly and knowledgeable.
Apr 02, 2021
Doctor and staff are first rate. Simply the best!
Apr 01, 2021
Kevin is considerate of the patients personal needs and concerns.
He is professional and comprehensive in his examination.
Mar 31, 2021
Very friendly atmosphere and staff. Dr. Calongne took the time to listen and provide reasonable options for deaing with my dental problem--or should I say challenge. Definitely pleased!!
Mar 27, 2021
I have confidence in him and staff
Mar 24, 2021
GREAT AT HIS JOB!!!!!!!


P.S. .... and as a person also!!!!!
Mar 24, 2021
Dr. Rome and Dr. Piazza are big fans of Dr. Calongne, and they can't be wrong.
Mar 11, 2021
Dr. COLONGNE saved my gums and teeth from periodontal disease that would have required perhaps pulling some upper teeth.

So, my gums and teeth are practically like new, and no more pain.
Mar 11, 2021
Great dentist