Why I like
Kevin B. Calongne DDS
12727 Kimberley Ln # 205
Houston, TX 77024
Get directions
(713) 365-9626
https://westhoustonperiodontics.com
At West Houston Periodontics, we specialize in treating periodontal diseases and in the placement of dental implants.

Using non-surgical, surgical, and regenerative techniques, we can help treat the underlying causes of your periodontal disease. We strive to restore your periodontal health in the most non-invasive and cost-effective way possible. We provide treatment alternatives, so you can decide what is best for you. Once your initial treatment is complete, we'll help with the ongoing therapy and treatment to make sure your mouth stays healthy for years to come.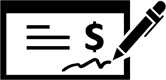 Read Reviews
Jun 26, 2022
My dental cleaning.
Jun 20, 2022
Kevin was really knowledgeable about the problem I was having with my gums
Jun 17, 2022
Very friendly practice, both staff and Dr.

Jun 16, 2022
Outstanding treatment and a great group
Jun 15, 2022
My dentist referred me to Kevin B. Calongne DDS to treat an acute periodontal infection which had been progressively getting worse over time. Dr. Calongne specializes in this field with state-of-the-art equipment and laser technology to diagnose and treat my condition. My consultation with Dr. Calongne gave me peace of mind that my condition was treatable and I would make a full recovery after 1 year following the treatment.
Jun 12, 2022
He is very detailed and explains everything
Jun 05, 2022
He listens and is knowledgeable!
May 25, 2022
Friendly and professional. I've been going there for a long time and been satisfied.
May 24, 2022
nice, made me fill at ease, and explained everything to me and my wife.
May 19, 2022
Friendly and professional staff, the doctor explains so I could understand and follows up to make sure I was ok.
May 12, 2022
My overall experience was excellent. Dr. Colongne is very caring and listens to all my stupid questions and answers them!
May 11, 2022
Efficient, friendly, kind staff.
Clean office.
Painless procedures.
They are the best!
May 07, 2022
He's skillful and knowledgeable.
May 06, 2022
Dr. Calongne and his staff are all very knowledgeable and I felt very confident and comfortable turning my dental care over to them. Thanks to all!
May 03, 2022
Very nice and professional. Started on time and was a very quick procedure for my 13 year old daughter.
Apr 28, 2022
He is kind, knowledgeable and my oral surgery went perfectly.
Apr 27, 2022
He is an excellent professional
Apr 23, 2022
friendly knowledgeable staff and Doctor. Answered all my questions
Apr 21, 2022
Dr Calongne is a great periodontist- professional and smart as well as kind and caring!
Apr 20, 2022
he is very thorough, explain the procedure where the patient could easily understand.