Why I like
Kevin B. Calongne DDS
12727 Kimberley Ln # 205
Houston, TX 77024
Get directions
(713) 365-9626
https://westhoustonperiodontics.com
At West Houston Periodontics, we specialize in treating periodontal diseases and in the placement of dental implants.

Using non-surgical, surgical, and regenerative techniques, we can help treat the underlying causes of your periodontal disease. We strive to restore your periodontal health in the most non-invasive and cost-effective way possible. We provide treatment alternatives, so you can decide what is best for you. Once your initial treatment is complete, we'll help with the ongoing therapy and treatment to make sure your mouth stays healthy for years to come.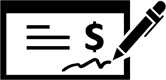 Read Reviews
May 24, 2023
Dr Calongne is an excellent periodontist. His staff are friendly and welcoming. The office is spotless.
May 22, 2023
Dr. Calongne was nice and thorough with my situation. Once I'm ready for my procedure, I will definitely go with him.
May 20, 2023
Dr. Calongne did 2 implants for me about 20 years ago. I have been delighted with them. I recently consulted with him on some dental issues I had. My experience was totally positive and should I need another implant I would not hesitate to return to West Houston Periodontics.
May 09, 2023
Very personable and took his time explaining treatment to me
May 03, 2023
Very knowledgeable explains procedure that lay person could easily understands, very nice personality and smiles always to his patients.
May 03, 2023
I like going there because Dr Calogne and all the staff are very professional but friendly and make patients feel like they've been going there forever! Plus, after procedures Dr Calogne calls to check on you. Who does that anymore?? I've had nothing but amazing experiences!
Apr 19, 2023
Everyone in the office is super friendly and welcoming, and cleanings are quick and thorough!
Apr 07, 2023
Capable, trustworthy and a very clear communicator. Great at solving problems.
Apr 05, 2023
Ansewed my questions, informed me exactly what had to be done. Found out prescription med was likely cause and should to be changed.
Mar 31, 2023
The entire office staff makes you feel comfortable from the first time you meet them. They truly care about addressing your issues for the long term. Outstanding service.
Mar 28, 2023
"I recently visited this dental office for an evaluation and quote, and I must say that my experience was wonderful. From the moment I walked in, I felt very welcome by the friendly staff. The atmosphere of the office was warm and inviting, which made me feel at ease.
During my evaluation, I felt that I was dealing with an honest dentist with a great deal of experience. He took the time to explain the different options available to me and answered all of my questions in a way that was easy to understand. I appreciated his patience and attention to detail.
Overall, I would highly recommend this dental office to anyone looking for a friendly, honest, and experienced dentist.
Mar 28, 2023
Treatment is prompt, caring, efficient and thorough. Staff are personable, courteous and friendly.
Mar 27, 2023
Friendly and knowledgeable staff. Dr. Calongne is excellent!!!
Mar 25, 2023
He is friendly, listens about my concerns and caring .
Mar 22, 2023
Excellent service, professional people, friendly environment.
Mar 22, 2023
He is extremely pleasant and competent.
Mar 18, 2023
Trust! Dr. Calongne is a great dental surgeon. I've never had a problem with any procedure . feel that he cares about his patients. He takes time with me, I never feel he is rushing .
Office is clean, staff is friendly.


Mar 17, 2023
Everyone is friendly. The office is very efficient. Never have to wait for your appointments.
Mar 14, 2023
The staff is so friendly! My questions were answered nicely. My exam was very detailed. Dr. Calongne is very competent and professional.
Mar 02, 2023
Great attention to detail and service!! Amazing visit will recommend to all my friends!