Why I like
Kevin B. Calongne DDS
12727 Kimberley Ln # 205
Houston, TX 77024
Get directions
(713) 365-9626
https://westhoustonperiodontics.com
At West Houston Periodontics, we specialize in treating periodontal diseases and in the placement of dental implants.

Using non-surgical, surgical, and regenerative techniques, we can help treat the underlying causes of your periodontal disease. We strive to restore your periodontal health in the most non-invasive and cost-effective way possible. We provide treatment alternatives, so you can decide what is best for you. Once your initial treatment is complete, we'll help with the ongoing therapy and treatment to make sure your mouth stays healthy for years to come.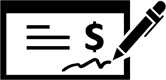 Read Reviews
Feb 17, 2020
The service is friendly, caring, competent and efficient.
Feb 14, 2020
He is fast and efficient.