Why I like
Kaviani Modern Dentistry
12525 Memorial Dr #280
Houston, TX 77024
Get directions
(713) 781-9444
https://kavianidental.com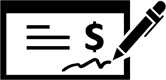 Read Reviews
Jan 19, 2021
Such a nice facility, amazingly friendly staff, FANTASTIC hygienist that was so so careful and did a great job, and Dr. Kaviani is so knowledgeable and was patient going through my long list of questions. They covered exactly all the costs covered by insurance, various options of treatment, and exact charges to me - I call BS on anyone that says differently.
Dec 21, 2020
Kaviani Dental is a very professional and experienced facility with high technology. Dr. K has been our dentist over 16 years and I would recommend him to EVERYONE! He genuinely cares for your dental hygiene/care, he stays abreast of updated dental products and his office hands down has high-tech stuff (i.e. 3D imagery, etc..) Dr. K takes his time, very diligent and he effectively communicates with all his patients because he cares for your (and family's) well-being. The location is great and the staff are always kind and makes you feel comfortable at every appointment. You WILL NOT be disappointed!!
Nov 30, 2020
I know my teeth and my general health have benefited from being a patient of Kaviani Family Dental. (Demand Force Review)
Nov 24, 2020
I hate going to the dentist and had not seen one in years. So when I had a dental emergency, I called through the list of my in-network providers to see who could get me in asap. Dr. Kaviani was able to see me that same day. When I arrived, I was pretty terrified, but from the moment I walked in, everyone in the office made me feel so welcome and comfortable that I quickly felt at ease. The staff are very knowledgeable and helpful and they all work well together as a team. Dr. Kaviani took a lot of time with me to explain what was going on in my mouth. He presented my treatment options, along with the pros and cons of each, and he answered all of my many questions. Most importantly for me, he assured me that this was not as big of a deal as I thought and he alleviated my fears about the work I needed to have done. I have since been back for a cleaning/check-up and will continue to go back every six months for regular check-ups. I'm so glad I found Kaviani Family Dental and I highly recommend them to anyone in need of a great dentist and dental team. They're awesome! (Demand Force Review)
Nov 12, 2020
Awesome dentist who makes sure to take care of his patients and HIS team, which is so important these days. He is very patient with everyone and makes sure to do a thorough exam, leaving no stone uncovered. Not to mention this is a gorgeous dental office with a gorgeous view on Memorial Green! Safe location too. Thank you to everyone at Kaviani Modern Dentistry!
Nov 10, 2020
Excellent (Demand Force Review)
Oct 31, 2020
Excellent dental care and the staff is outstanding--so personable and genuinely caring! (Demand Force Review)
Oct 28, 2020
Excellent dental care with much attention to detail and great friendly staff.
Oct 26, 2020
The atmosphere in this office is very relaxing from the moment I walked in. The communication with the patient is awesome in every way. Every staff member I spoke with made me feel like I had known them for years. Thank you all for making me feel welcome. (Demand Force Review)
Oct 24, 2020
Always receive excellent, personal dental care in a warm and very professional manner! Can't say enough good things about both Dr. A and Dr. K, Janessa, and all the staff. Delighted to recommend this dental practice to friends and family! (Demand Force Review)
Oct 15, 2020
Awesome team of professionals! Very knowledgeable and helpful. Office is clean, modern, and beautiful!
Oct 15, 2020
Recommend friendly and professional (Demand Force Review)
Oct 15, 2020
Knowledgeable and caring staff (Demand Force Review)
Oct 08, 2020
I had my first visit at Kaviani Dental. The hygienist was very thorough and took her time. I felt very comfortable at their office they screened me before my appointment and the office was very clean. They have air purifiers and everyone had on PPE I felt very safe at my visit. Dr Kaviani took his time with me and addressed all my concerns during the exam. I am very happy I found them!
Sep 30, 2020
Giti is such a gentle hygienist that I almost dozed off during my cleaning, the ultimate compliment coming from someone like me whose teeth are very sensitive. Our entire family goes to Dr Kaviani and he is always there for us!
Sep 23, 2020
As ALWAYS I felt like your most VIP patient; got all my questions answered and had all my needs met! (Demand Force Review)
Sep 21, 2020
Always receive extremely responsive, professional care, using the most innovative equipment & treatment protocols available!! Love all staff in this dental practice!!
Sep 03, 2020
Excellent (Demand Force Review)
Aug 31, 2020
Always great and excellent with doctors and staff! Thank you for all your service!
Aug 28, 2020
Dr. A and her crew did a great job! (Demand Force Review)