Why I like
Brazilicious Brazilian Beauty Spa Downtown
1211 W 6th St Suite 400
Austin, TX 78703
Get directions
(407) 437-4771
https://www.braziliciousbeautyspa.com/
hi@braziliciousbeautyspa.com
Brazilian Lymphatic Drainage Massage in Austin Texas. The Brazilian Lymphatic Drainage by Josie Rushing is our most popular technique.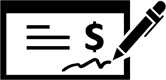 Read Reviews
Apr 08, 2022
The lymphatic body massage and the face massage have helped me with a long chronic pain condition (fybromialgia) as well as full body detox and inflammation. Gina and Kianna are excellent therapists.
Mar 06, 2022
I had the best massage ever with Gina at Brazilicious Downtown. She was thorough in understanding why I was taking this new experience and approach with lymphatic drainage, she made me feel comfortable, and the end results were AMAZING. I have been an avid massage spa patron and this technique is by far the best for seeking not only relaxation but also body therapy. This Brazilian method and Gina have definitely made me a obsessed repeat client! I can't wait for next my session. Please everyone give this a try you won't be disappointed
Feb 07, 2022
Amazing experience. Josie was so welcoming and made me so comfortable.
Jan 29, 2022
Had a great massage with Gina! She was kind, professional, skilled and experienced. Results were great! Have visited both locations and am so happy to have one closer to me.