Why I like
Inkaway Laser Tattoo Removal
220 Wilmington West Chester
Pike Chadds Ford (Concord Township), PA 19317
Get directions
484-840-8663
http://www.inkawaylaser.com
InkAway Laser Tattoo Removal located in Delaware County, PA, serves the areas of Chester County, PA; New Castle County, DE; Philadelphia County, PA; Montgomery County, PA; Camden County, NJ; Gloucester County, NJ
Visit us today for a free consultation!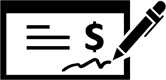 Read Reviews
Aug 14, 2019
Very friendly & knowledgeable
Aug 03, 2019
Stephanie was amazing. She described the process very detailed. It was quick, clean office, and very friendly staff!
Jul 30, 2019
Stephanie was incredible. She explained everything to me and was straight forward with all the details. I was very comfortable and felt a lot better walking out of there knowing what my options were. I am very satisfied with my consult and I thank Stephanie for that!
Jul 24, 2019
Stephanie was very informative, thorough with outlining the process of removal and instructions for after-treatment care, and extremely genuine.
Jul 17, 2019
I have had a fantastic experience since I've started going to InkAway (Chadds Ford location) in 2018. The entire tattoo removal process has been seamless and very informative. The customer service and professionalism has been second to none and ultimately what keeps me coming back. A+ to Matt, JoAnn, Dana, Steph and the entire Inkaway team. I would highly recommend InkAway to anyone! Thanks guys.
Jul 13, 2019
Very friendly and knowledgable staff! Made me feel comfortable knowing that they know their ink removal stuff!
Jul 03, 2019
I'm speechless. Not what I expected. I can't wait to see the results.
Jun 26, 2019
Stephanie was friendly and thorough with the info she provided. I felt very comfortable!
May 18, 2019
Stephanie was very nice and professional. She explained everything in great detail and made me feel very at ease
May 17, 2019
The people are wonderful and helpful! They do a wonderful job and results are always a plus:)
Apr 27, 2019
Stephanie was awesome treating my tattoo removal she was very patient got it done and her staff was helpful doing process of removing my tattoo. I couldn't be much happier, I will continue my treatment at Inkaway.
Apr 05, 2019
Stephanie was awesome!
Mar 08, 2019
So happy I found this place and so thankful to be getting my laser tattoo removal done here! The staff is very friendly and professional. All the services and prices are explained super well and efficiently. Prices are great and the packages they offer are super reasonable! The session was super quick and effective and really was not too painful at all. They even called for a follow up to check in and answered any questions which was super nice. After the first treatment, I can see my tattoo has already faded quite a bit. Can't wait to return for my second visit. Would 10/10 reccomend for anyone looking to get rid of a regretful tattoo.
Mar 08, 2019
Everyone is very friendly and professional
Feb 28, 2019
Excellent service. Great results and very friendly and knowledgeable employees. Thank you!
Jan 27, 2019
I highly recommend this location for tattoo removal and really comfortable environment, super friendly. And really effective treatment,
Jan 07, 2019
I started my laser removal process a couple years back and never completed it. I am SO happy I looked into Ink Away this time. The staff was so friendly, knowledgeable and helpful. Stephanie is very upfront about everything. The cost this time around is a solid $1100 difference!! I can't wait to see the end result!
Jan 03, 2019
Super friendly and professional! Steph is great!
Dec 28, 2018
Very knowledgeable and friendly. Answered all my questions.
Dec 20, 2018
The laser is very effective and the staff are very friendly.