Why I like
Inkaway Laser Tattoo Removal
220 Wilmington West Chester
Pike Chadds Ford (Concord Township), PA 19317
Get directions
484-840-8663
http://www.inkawaylaser.com
InkAway Laser Tattoo Removal located in Delaware County, PA, serves the areas of Chester County, PA; New Castle County, DE; Philadelphia County, PA; Montgomery County, PA; Camden County, NJ; Gloucester County, NJ
Visit us today for a free consultation!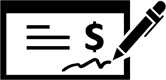 Read Reviews
Jul 24, 2018
Ya know, a lot of businesses tout that they are all about great customer service...Well you folks take that to another level. From my 1st contact with Ink Away, your staff treated me like I was their first and only customer. They were professional, courteous, extremely friendly, helpful and they really made me feel like I made the right choice by choosing Ink Away. You should be very proud of your staff!
Jul 11, 2018
Everyone in the office is super friendly. Stephanie is very professional and puts you at ease through the whole experience. She is very knowledgeable about the laser removable process. My tattoo looks amazing
Jul 10, 2018
Very friendly and knowledgeable staff. Never had to wait. Great
Jul 09, 2018
The staff is the best - they make the process as painless as possible, both physically and mentally!
Jun 27, 2018
Made a stupid choice at 18 but thanks to Inkaway I do not have to live with it anymore. The staff is friendly and knowledgeable. I would highly recommend them.
Jun 27, 2018
I would highly recommend ink away to anyone looking to remove a tattoo. Great service with quality care!
Jun 26, 2018
Stephanie is great, she's very helpful at explaining each process of my treatment! The staff is also very nice and helpful everything I come in.
Jun 17, 2018
I love the great customer service and the knowledge stephanie has with any questions I have
Jun 17, 2018
Great service! I have to go back for a couple more treatments but the tattoo on my neck is less visable. The tech kept stopping to check on me when she should of just kept going. I'm sure she was just concerned but I wanted her to just keep going because tattoo removal does HURT. I have a second appt coming up and I'm excited to see the end results!!
Jan 20, 2018
Professional and courteous staff, easy appointment scheduling, easy to get to business location, and most importantly pain free laser removal. They are changing my life one appointment at at time!

I would definitely recommend to friends and family.
2 thumbs up
Jan 20, 2018
They are professional, kind, and always willing to accommodate my schedule. I would never go anywhere else for my removal needs

Dec 09, 2017
Very friendly! They gave me free pretzels one day. Needless to say, I highly recommend!
Sep 06, 2017
Very nice staff, always accommodates to your needs. I highly reccomend.
Aug 29, 2017
Very friendly and welcoming , I would recommend,
Aug 23, 2017
Excellent experience. Matt is super friendly and helpful.
Aug 18, 2017
The service was very kind and helpful. The procedure was quick and I felt very comfortable. Great place to go to clean and professional
Aug 12, 2017
The staff are super friendly, down to earth people. Pricing is better than competitors. Facility is very clean!!!
Aug 11, 2017
Super excited to get my tattoo removed! Great experience. Pkg available to help with cost. Pleasant staff.
Jul 08, 2017
The atmosphere is very relaxing and the customer service is incredible. They walk you through the process and really care about how your doing. Not to mention the tattoo removal cost is affordable and it does indeed work.
Jul 08, 2017
great pricing, extremely friendly and nice staff