Why I like
Inkaway Laser Tattoo Removal
220 Wilmington West Chester
Pike Chadds Ford (Concord Township), PA 19317
Get directions
484-840-8663
http://www.inkawaylaser.com
InkAway Laser Tattoo Removal located in Delaware County, PA, serves the areas of Chester County, PA; New Castle County, DE; Philadelphia County, PA; Montgomery County, PA; Camden County, NJ; Gloucester County, NJ
Visit us today for a free consultation!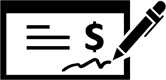 Read Reviews
Jul 16, 2021
Awesome place, everyone is really friendly and professional!
Jul 13, 2021
Stephanie was great. Very informative and friendly.
Jul 09, 2021
Very nice and proffesional environment. Took the time to explain the process clearly and made sure I understood everything. Overall it was a good experience.
May 28, 2021
I get new tattoos just so I can go back and get them removed. 🤷🏻‍♂️😁
May 26, 2021
Awesome service
May 15, 2021
Stephanie is very friendly and professional. She knows what she's doing and I feel very comfortable with her.
May 05, 2021
Just had my first treatment at InkAway and it could not have gone smoother. Stephanie is extremely knowledgeable and really cares for her clients. Pain was very tolerable. The office is extremely clean and the staff is wonderful. Can't wait for my next appointment!
Mar 24, 2021
The staff is amazing ! Made me feel very comfortable and answered all my question I had very detailed . They make you feel right at home. Would definitely recommend them.
Mar 18, 2021
Stephanie is absolutely wonderful! I would not trust anyone else to touch my skin. Front staff, Dana is amazing as well!
Mar 06, 2021
Effective, efficient, knowledgeable and clean. Great job Ink Away. My tattoo regret is coming to an end. Yeah!!!
Mar 02, 2021
People were great and very helpful
Feb 26, 2021
Stephanie is great, very personable, honest and nice. Dana was nice as well up front. I have a half sleeve to remove. It wasn't bad at all, looking forward to the next appointment.
Jan 30, 2021
Wonderful staff!!
Jan 27, 2021
Double booked my appointment by mistake and they were super accommodating! They managed to squeeze me in just in time despite some confusion. Overall awesome experience and are doing a great job getting this finger tattoo removed.
Jan 22, 2021
Stephanie is so wonderful! Never had a bad experience. They treat you like family!
Jan 21, 2021
Stephanie was friendly and knowledgeable. She was very accommodating and gentle during my treatment. I also appreciate that the entire staff is friendly.
Jan 09, 2021
Quick and simple. Consult and treatment for myself was only 45 minute. The process was explained quickly and in great detail. Thanks Stephanie.
Jan 05, 2021
They were great from beginning to end.
Jan 01, 2021
They were great from beginning to end.
Dec 31, 2020
Stephanie was super informative