Why I like
Inkaway Laser Tattoo Removal
220 Wilmington West Chester
Pike Chadds Ford (Concord Township), PA 19317
Get directions
484-840-8663
http://www.inkawaylaser.com
InkAway Laser Tattoo Removal located in Delaware County, PA, serves the areas of Chester County, PA; New Castle County, DE; Philadelphia County, PA; Montgomery County, PA; Camden County, NJ; Gloucester County, NJ
Visit us today for a free consultation!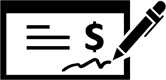 Read Reviews
Jan 27, 2019
I highly recommend this location for tattoo removal and really comfortable environment, super friendly. And really effective treatment,
Jan 07, 2019
I started my laser removal process a couple years back and never completed it. I am SO happy I looked into Ink Away this time. The staff was so friendly, knowledgeable and helpful. Stephanie is very upfront about everything. The cost this time around is a solid $1100 difference!! I can't wait to see the end result!
Jan 03, 2019
Super friendly and professional! Steph is great!
Dec 28, 2018
Very knowledgeable and friendly. Answered all my questions.
Dec 20, 2018
The laser is very effective and the staff are very friendly.
Dec 18, 2018
They are very professionals and the results looks amazing!!
Dec 04, 2018
Very professional easy appointment scheduling. Everyone is happy and informative!
Nov 28, 2018
Stephanie was awesome! The place is super clean and everyone is so nice.
Nov 24, 2018
Stephanie was very knowledgeable. She explained everything very well with realistic expectations of what to expect from the procedure. Would recommend to anybody looking for tattoo removal.
Nov 24, 2018
Inkaway will be the ONLY place that I would ever get my tattoos removed from. Everyone is very pleasant and goes out of their way to make sure that you are comfortable during the laser removal process. Excellent staff. I would definitely recommend.
Nov 18, 2018
Friendly, quick service. Convenient location
Nov 13, 2018
The woman who did my service was amazing. She was so nice and knowledgeable with everything! I would recommend anybody to come here!
Nov 10, 2018
Great people , they made me feel comfortable on entire process from start to finish. Very nice facility very professional
Nov 07, 2018
Great place to be with a staff that will go above for their customers. It was a pleasure to be there.
Nov 06, 2018
Everyone at InkAway was so nice and professional, especially Stephanie! She really made me feel at ease and comfortable. The laser treatment worked wonders and now I can't even see where my old tattoo was! I'm so pleased and would highly recommend, thank you!!
Nov 06, 2018
The staff is friendly
Nov 01, 2018
Great Staff, They definitely make you feel comfortable here. Cannot wait to finish my treatment and see results
Oct 26, 2018
Samantha made me feel very comfortable. Made me less scared to start my progress. Can't wait to see the results over the course of treatments !