Why I like
Inkaway Laser Tattoo Removal
220 Wilmington West Chester
Pike Chadds Ford (Concord Township), PA 19317
Get directions
484-840-8663
http://www.inkawaylaser.com
InkAway Laser Tattoo Removal located in Delaware County, PA, serves the areas of Chester County, PA; New Castle County, DE; Philadelphia County, PA; Montgomery County, PA; Camden County, NJ; Gloucester County, NJ
Visit us today for a free consultation!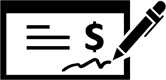 Read Reviews
Apr 01, 2020
The place is clean and neat, the staff is always friendly and great at what they do. It was a very positive experience.
As for the tattoo, dont expect it to be gone after first treatment, this is an ongoing process and works well. The staff here can answer all your questions
Mar 18, 2020
Ink away has proven to be friendly and efficient. Everyone is so so polite and welcoming and the staff provides detailed information about what to expect. They make the treatments quick and as painless as possible. I definitely recommend this business if you are looking for a reputable tattoo removal professional.
Mar 14, 2020
Very professional environment. Stephanie is a true gem. Makes experience easy and pain free. Would recommend to anyone looking for tattoo removal.
Mar 09, 2020
I was a skeptic to start! Im a believer now! I was desperate to try anything to remove 2 not so great tattoos. Scheduling with Dana was so easy she is so nice. Then theres Stephanie who does the removal. She is very social extremely friendly very informative. She makes a uncomfortable situation very comfortable. It is a painful but tolerable process definitely worth it in the long run. In 8 visits my upper arm tattoo is completely gone. A few more visits for my lower arm. All worth it! Thanks ladies for being awesome!
Mar 07, 2020
The staff is extremely friendly and helpful. From the receptionist to the tech. They are all amazing. My tattoo removal is coming along so well.
Mar 06, 2020
Very friendly , very personal and quick with the services
Mar 06, 2020
Super friendly , efficient. Stephanie explains everything to a T making the whole process easy and not overwhelming!!!! HIGHLY RECOMMEND - I drive 2 hours to come to this office for the reasons above :-)
Mar 06, 2020
I like it because the service is friendly and they are removing my mistakes.
Feb 21, 2020
Thanks Stephane for being so friendly and knowledgeable
Feb 19, 2020
They were super nice, easy to talk to, honest and overall very friendly, they were also very well professional! P.s. Stephanie Sapp was very nice and very helpful with questions!
Feb 16, 2020
I only went for a consultation but the staff were very friendly. Stephanie gave me all the information that I needed!
Feb 12, 2020
I always come here! I love this place and my Stephanie is amazing! I would recommend everyone come here.
Feb 01, 2020
The staff is always very friendly and welcoming. Everyone has a smile on their face. They always offer me something to drink while I am waiting, which is usually never more than 5 minutes. I've shown up early multiple occasions and they accommodated me rather than waiting the ten minutes to get me started. Highly recommend.
Jan 24, 2020
It definitely hurt a lot, but not as bad as I expected. Stephanie was really awesome throughout the whole session, walking me through what was going to happen and making sure I was comfortable. It wasn't long at all, which made it more bearable, but Stephanie was amazing and I'm really happy with my decision choosing inkaway and having her remove my tattoo
Jan 17, 2020
Stephanie and staff are the best!
Oct 08, 2019
I love how she works and is very active meaning a great 👍 worker
Aug 30, 2019
It was a quick process for a price that was better than most other places.
Aug 30, 2019
Very friendly and knowledgeable!
Aug 21, 2019
The staff is extremely knowledgeable and courteous, and their price is reasonable and affordable...already booked my second session.
Aug 14, 2019
Very friendly & knowledgeable