Why I like
Inkaway Laser Tattoo Removal
220 Wilmington West Chester
Pike Chadds Ford (Concord Township), PA 19317
Get directions
484-840-8663
http://www.inkawaylaser.com
InkAway Laser Tattoo Removal located in Delaware County, PA, serves the areas of Chester County, PA; New Castle County, DE; Philadelphia County, PA; Montgomery County, PA; Camden County, NJ; Gloucester County, NJ
Visit us today for a free consultation!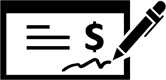 Read Reviews
Dec 21, 2022
Stephanie was amazing, made me feel comfortable and made it really painless for me… Excited to continue my tattoo removal journey!!!
Sep 20, 2022
kind, professional, and realistic about the process! Steph takes care to make sure you're comfortable :)
Aug 21, 2022
Stephanie was awesome! She was super friendly and extremely knowledgeable of the process. She explained everything thoroughly. Really great experience.
Aug 20, 2022
Very professional and effective! Great service!
Aug 09, 2022
The staff is friendly and very good at their job
Jul 28, 2022
Professional and very caring!
Jul 11, 2022
My initial consultation was at the Paoli location. The office is so clean and welcoming. JoAnn was very thorough and up front with all of the information. She was very reassuring, friendly and answered all of my questions. Great customer service!
Jul 01, 2022
Stephanie is always so great and attentive! My results are getting better and better by the day.
Jun 30, 2022
Friendly knowledgeable staff,
Jun 10, 2022
Super friendly and kinda fun!
May 21, 2022
Amazing staff and personal treatment :)
Apr 07, 2022
Friendly Staff, Quick, Professional, Effective Results.
Mar 26, 2022
Stephanie rocked! Thanks so much for making a usually painful experience pleasant.
Mar 08, 2022
Stephanie and the other lady, sorry I can't remember her name, made the process so much easier. Professional and friendly!!!!
Mar 01, 2022
Staff were great! Very friendly and informative. Comfortable environment. "I'll be back" (Schwarzenegger voice).
Feb 25, 2022
Professional and very friendly!
Feb 02, 2022
My first treatment went great! Stephanie is awesome! I was extremely nervous for reasons unknown to me. I told her I have really bad anxiety and she did an amazing job at making me feel comfortable. It's great how she made something painful, painless. I would highly recommend.
Jan 23, 2022
Clean & Friendly Environment, & Very Welcoming
Dec 03, 2021
My technician Stephanie was amazing from the beginning of the process to the very end. She made me feel very comfortable, explained everything and answered every question. I'm so happy with my results, thank you Stephanie!
Nov 12, 2021
Liz was awesome at giving me different pricing options for my multiple large tattoos and explaining the process. Looking forward to my first treatment!