Why I like
King of Kings Sport Fishing Charter
1750 N Lincoln Memorial Drive
Milwaukee, WI 53202
Get directions
(262) 707-9693
https://www.kingofkingscharter.com
King of Kings Sport Fishing Charter provides guests a safe, family friendly charter fishing experience that will provide memories to last a lifetime!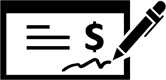 Read Reviews
Aug 14, 2023
King of Kings is by far the best charter that I have gone with! My colleagues along with myself choose King of Kings to charter for us when entertaining customer and or employees. We all know being out in the water with knowledge and equipment isn't always enough to get fish in the boat. Captain Mark and his crew have not let us down. Some trips are slower than others. But you always know they are pulling all the tricks out of their bag to make it the most enjoyable charter that you have been on. I would recommend King of Kings to anyone.
Aug 11, 2023
Mark was a very hardworking knowledgeable fisherman with a great attitude! Definitely making this a regular trip with Mar!
Jul 27, 2023
It was excellent
Jul 26, 2023
Awesome guide, clean boat, and lots of kings
Jul 24, 2023
Hard working and a Great attitude!
Jul 21, 2023
Great guy to spend the morning fishing with, very knowledgeable and does whatever it takes to get you on the fish.
Jul 19, 2023
Great time and great effort by the guides to put us on fish. We fished 1/2 day and got on 4 different species. Great time by all of our team.
Jul 10, 2023
Captain Mark is awesome! We always catch fish when we go on his boat! No matter what the weather conditions are.
Jul 10, 2023
Mark has an almost preternatural ability to find fish! And even when we're not actively reeling in fish it's always a blast on the King of Kings!
Jul 02, 2023
Mark really knows what he is doing!-and a fun person to spend a half day with on Lake Michigan. We had outstanding fishing with 19 fish including 5 kings over 15 lbs
But we may have spoiled our 10 and 11 year old grandchildren!!!!
Jun 22, 2023
We can't wait to go again!!

I booked a charter for my boyfriends birthday with some friends and we had an incredible time! Mark was a blast, you can tell he loves his job. He was so knowledgeable about the area and everything about fishing. We were extremely lucky with the amount of fish we caught (21 total for 7 people). We couldn't have asked for a better time. The process from booking to arrival was wonderful. They supplied all the needed information and requirements leading up to the trip and answered all our questions. Once we were done Mark cleaned all of our fish and bagged it separately for our group! If you are looking for a great guide this is the one!! We will be booking again!
Jun 18, 2023
Mark is a great time. He's incredibly knowledgeable and a great teacher. He'll help instruct you every step of the way. Would definitely do this again.
Jun 15, 2023
Mark put us right on top of the Coho and Rainbows in no time at all. Knows Michigan very well. Limited out among 5 of us. Great boat and a lot of fun! Highly recommend!
Jun 12, 2023
Mark is one of the most professional people you could work with. Taught us about the equipment and his rig. We had a great morning on the water and ended up with a limit of fish!
Jun 07, 2023
Big smiles and tight lines describes it best! Mark provided an AWESOME experience, one we soon won't forget. Mark's experience showed as he was able to put us on fish and his boat is very safe. We can't wait to go again! We highly recommend Mark to everyone wanting to book a Lake Michigan charter. God's blessings to you Mark as you offer this incredible experience to people.
May 30, 2023
Mark is the best. Had a lot of fun on the boat. Mark is a great host/ captain always doing his best to fill the boat with fish and have fun while doing it.
May 27, 2023
Mark is a fantastic captain and extremely knowledgeable. Couldn't have had more fun!
May 26, 2023
Mark is the best. Had a lot of fun on the boat. Mark is a great host/ captain always doing his best to fill the boat with fish and have fun while doing it.
May 26, 2023
Caught a lot of king salmon. Very professional and had a fantastic time. Thank you!
May 26, 2023
Mark was a great guide! Caught a lot of fish and he is the king of kings!