Why I like
Big Smile Orthodontics
1025 Sendero Springs Dr Suite 110
Round Rock, TX (512) 828-7900
Get directions
512-828-7900
https://bigsmileorthodontics.com
Dr. Asrar and her team welcome you to Big Smile Orthodontics, where our mission is to make our patients smile big for many reasons besides getting the confidence from your new smile. With the expertise of a highly skilled and experienced Orthodontist, cutting edge technology and best modern treatment methods, we are not only committed to providing you the highest quality of orthodontic treatment but also to make your treatment faster, and the process itself easy, smooth, comfortable and fun.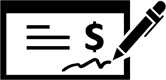 Read Reviews
Jul 08, 2020
Dr.saba is one of the best orthodontists I have ever been too. I was kinda nervous about having my braces on forever but, she got it done right on time! When I started I had severe crowding in my but as I started to see results I really started smiling so much more. IM SO HAPPY WITH THE RESULTS!!!!
Jun 12, 2020
My experience at Big Smile Orthodontics has been amazing. Everyone on the staff is very friendly and always makes sure that you are comfortable and in the know about the treatment. My payments are 100% manageable to my financial needs and the overall process has been amazing.
Jun 10, 2020
My teenage son loves the environment in this office and the friendliness of Dr. Asrar. He is super excited to get his Invisalign started and looks forward to being apart of Big Smiles family for the next two years. I love the professionalism and experience of Dr. Asrar. I definitely recommend this office and her service.
Jun 05, 2020
I like Big smiles the Dr was extremely through and what to expect during wearing the braces and after
May 15, 2020
Professional and friendly staff, they take good care of the patient needs.
Mar 22, 2020
Super clean facility, amazing welcoming staff and above all fantastic doctor. Dr. Asrar explained how the procedure was going to work along with the time it's going to take. She was patient and took the time to answer all my questions. After the first appointment, she personally followed up to help answer any question and suggest what to do in upcoming situations. She is thorough with her work. Fernando helps with the procedure and does an amazing job, explains what he is working on, helps me keep calm while he does the hard part. I've had 3 visits so far and I have had a smooth experience; conversations to the point, in and out in less than an hour. I would highly recommend this place for braces for kids and adults!
Mar 19, 2020
They are very professional and welcoming. Highly recommend them. They have taken great precautions to serve their patients in these challenging times.
Mar 19, 2020
Love this office!! I would recommend to my family and friends. The doctor and staff are very knowledgeable and professional. Any concerns I had were reviewed and discussed with me. Which put my mind at ease. I highly recommend Big Smile Orthodics for your braces needs.
Mar 19, 2020
Dr. Asrar & staff is very caring, friendly & expert in fixing your smile :). I highly recommend Dr. Asrar & Big Smile Orthodontics.
Feb 28, 2020
Dr. Sabar and staff are the best! Always, friendly, clean and never a wait to be seen. My 12yr old son has braces for 1st time and was scared to get them but it has been a pain free experience. Happy son = happy mom! Highly recommend.
Feb 27, 2020
Dr Asrar is friendly, knowledgeable and very professional in her approach and treatment plans. I have been postponing the treatment for my daughter for a while and quite happy to have waited to get her treated at BIGSMILE. My wife has also liked doctor very much and decided to get correction for her teeth as well( never was in plan until now)
Feb 27, 2020
The doctor did a fantastic job with my son's orthodontic treatment. I would recommend her to everyone. She has a fantastic staff and everyone is so caring.
Feb 27, 2020
Big Smile Orthodontics is a top notch practice. Highly recommend.