Why I like
Smiles by Lyles Orthodontics
13231 Champion Forest Dr. Ste 303
Houston, TX 77069
Get directions
(281) 655-8500
http://smilesbylyles.com
At Smiles by Lyles Orthodontics, we believe your smile is as unique as your fingerprint. That's why every one of Dr. Lyles' patients receives customized orthodontic treatment. The braces and technologies we use are state-of-the-art – all designed to make treatment faster and more comfortable. But it's when you put that kind of technology in the experienced hands of Dr. Jim Lyles that you get amazing results.
Dr. Lyles and the team at Smiles by Lyles share the same passion for enriching lives and smiles. In fact, patients say it's contagious. You can find out more by scheduling a complimentary consultation where you'll meet the doctor and see the team in action.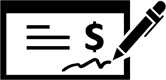 Read Reviews
Oct 09, 2018
Dr. Lyles and his staff are awesome! Their customer service and orthodontic work is the best in Houston Tx. My daughter has the smile to prove it.
Oct 06, 2018
So friendly and professional. I highly recommend Smiles by Lyles.
Oct 01, 2018
Love Dr Lyles and his staff! They're like family. We were with them through my braces and my sons braces. Wonderful experience both times! Highly recommend them for all your orthodontics needs! We'll certainly come back to visit! (Facebook)
Oct 01, 2018
Dr Lyles is truly one of the most amazing people Ive had the pleasure of stumbling upon. Take the fact that he's an amazing doctor out of it, (I'm currently a patient and only have a couple of months left on my treatment) but his passion for life and what is does is inspirational. I always leave the office feeling great and knowing that I made the right choice in choosing him. My smile is developing in such a beautiful way but more importantly, so am I. Thank you Dr Lyles, for treating me like family. (Facebook)
Oct 01, 2018
Love Smiles by Lyes and my new smile! Thank you! The team and Dr. Lyles made my "adult with braces" the best experience ever. I love my results and especially love the gum contouring as a finishing touch. (Facebook)