Why I like
Smiles by Lyles Orthodontics
13231 Champion Forest Dr. Ste 303
Houston, TX 77069
Get directions
(281) 655-8500
http://smilesbylyles.com
At Smiles by Lyles Orthodontics, we believe your smile is as unique as your fingerprint. That's why every one of Dr. Lyles' patients receives customized orthodontic treatment. The braces and technologies we use are state-of-the-art – all designed to make treatment faster and more comfortable. But it's when you put that kind of technology in the experienced hands of Dr. Jim Lyles that you get amazing results.
Dr. Lyles and the team at Smiles by Lyles share the same passion for enriching lives and smiles. In fact, patients say it's contagious. You can find out more by scheduling a complimentary consultation where you'll meet the doctor and see the team in action.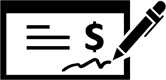 Read Reviews
Oct 01, 2019
Very nice and friendly staff.
Oct 01, 2019
I have known dr Kyle's for a long g time

Sep 25, 2019
He's a very funny orthodontist , and he's office is very nice clean. Answered every question I had I left knowing I'll be going back because I had such a good experience!!
Sep 23, 2019
Love the staff and results! Dr.Lyles did my braces 22 years ago and he just finished my daughter's....couldn't be happier
Sep 18, 2019
I love Dr. Lyles and his team! I've been going to him since 2012. He's always a pleasant face to see! Even after having my braces removed in 2013 I've had just as much access to him for all my retainer needs he's even doing some orthodontic work for my dad! I highly recommend their services!
Sep 12, 2019
Everyone in the office is so nice and helpful
Aug 14, 2019
Words can't describe how happy I am with the care Dr.Lyles gave myself also my son!!! I will FOREVER be great full to him. The stuff was always great, positive attitudes and welcoming atmosphere can't get that everywhere. Over all very satisfied
Aug 14, 2019
There Staff is a amazing ! Dr Lyle is great ! My Grand Children love him.
Aug 14, 2019
Dr. Lyle and his staff are wonderful. They take the time to explain everything to and your children.
Aug 09, 2019
Awesome group of people
Aug 03, 2019
Exelent and professional service.
Jul 20, 2019
Staff is always so friendly and always on time.
Jun 26, 2019
Convenient location,friendly staff
Jun 22, 2019
They are very friendly and professional. They love to laugh with you and are eager to help you become confidant with your new and improved smile. They make you feel comfortable in choosing their practice with their knowledge and communication skills.
Jun 21, 2019
Dr Lyles and ALL of his staff love what they do and it shows in every interaction you have with them. Dr Lyles has given me a son that is ready to conquer the world and not just because of his teeth but because of the time attention and words he shares with him at every visit even at the consult. There is no better practice out there trust me I wore braces once too!
May 26, 2019
Best Orthodontist, very friendly and welcoming!
May 11, 2019
Every single person in the office was extremely professional, helpful and personable. Dr. Lyles is especially amazing and kind. His knowledge and chair side manner is rare these days and so welcomed. It is obvious, to me, that he loves what he does and so does the staff.
May 10, 2019
Exceptionally friendly staff.
May 07, 2019
Everyone is super friendly! Really going to miss Kellie! Definitely recommend this orthodontist office! I've been to others and they are by far the best around!