Why I like
Smiles by Lyles Orthodontics
13231 Champion Forest Dr. Ste 303
Houston, TX 77069
Get directions
(281) 655-8500
http://smilesbylyles.com
At Smiles by Lyles Orthodontics, we believe your smile is as unique as your fingerprint. That's why every one of Dr. Lyles' patients receives customized orthodontic treatment. The braces and technologies we use are state-of-the-art – all designed to make treatment faster and more comfortable. But it's when you put that kind of technology in the experienced hands of Dr. Jim Lyles that you get amazing results.
Dr. Lyles and the team at Smiles by Lyles share the same passion for enriching lives and smiles. In fact, patients say it's contagious. You can find out more by scheduling a complimentary consultation where you'll meet the doctor and see the team in action.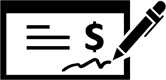 Read Reviews
May 26, 2019
Best Orthodontist, very friendly and welcoming!
May 11, 2019
Every single person in the office was extremely professional, helpful and personable. Dr. Lyles is especially amazing and kind. His knowledge and chair side manner is rare these days and so welcomed. It is obvious, to me, that he loves what he does and so does the staff.
May 10, 2019
Exceptionally friendly staff.
May 07, 2019
Everyone is super friendly! Really going to miss Kellie! Definitely recommend this orthodontist office! I've been to others and they are by far the best around!
Apr 19, 2019
They are kind and very supportive. Flexible with any situation. If something isn't coming along well, they will find the problem and fix it to keep you on track for the perfect smile.
Apr 12, 2019
The doctor and entire staff is best I have ever seen! Everyone is extremely knowledgeable, patient and the service is incomparable.
Apr 03, 2019
Smiles by Lyles is efficient and caring.
Mar 30, 2019
I love Smiles by Lyles! They not only do a great job, they care about the patient and the parent. It was an easy transition for my child to get his braces. They explain everything; this helps decrease the stress. It was a pleasure meeting each of you. Dr. Lyles enjoy teaching the kids life lessons while he works.
Thank you all for a job well done. I recommend Smiles by Lyles to all!
Mar 17, 2019
Our Smiles by Lyles family is so nice and very informative. My family wouldn't go anywhere else for ortho treatment.
Mar 16, 2019
Very personal, friendly, and reasonable. Loved our experience.
Mar 02, 2019
We had a wonderful experience! Dr. Jim takes his time (with both of my daughters, preteen and teen), explains the treatment plan from beginning to end, answers all questions about the treatment, and they are just a kind, competent & compassionate team! I highly recommend this orthodontic practice and Dr. Lyles to anyone and everyone!!! Kelly, Dr. Jim's assistant, is amazing, patient, and helpful!
Feb 16, 2019
Smiles by Lyles provides exceptional orthodontic treatment with superior patient care! Everyone that works there is absolutely amazing. Dr Lyles makes every visit is a first class experience!
Feb 08, 2019
Very good experience very friendly staff love to go over there.
Feb 02, 2019
Dr. Lyles and his staff are so sweet. They take their time to educate my 8 year old daughter on how to properly care for her teeth while she has braces on. They are kind and loving , which makes for a wonderful culture within their office. We highly recommend Smiles by Lyles.
Feb 02, 2019
Great office! Great staff!
Jan 26, 2019
The doctor and receptionist in the front were very nice and helpful my daughter really liked them and can't wait to go back to get started with her treatment.
Jan 20, 2019
AWSOME TEAM, VERY FRIENDLY AND VERY PROFESSIONAL
Jan 03, 2019
At Smiles by Lyles everyone was so friendly and caring. I had the best experience getting braces, they made me feel comfortable throughout the whole process. I live my smile
Dec 13, 2018
The entire office, from the doctor to the scheduler, is very professional and friendly. The doctor takes time to discuss any and all concerns with your treatment. He stays on top of the latest research and techniques, so the patient always gets the best treatment available.