Why I like
Smiles by Lyles Orthodontics
13231 Champion Forest Dr. Ste 303
Houston, TX 77069
Get directions
(281) 655-8500
http://smilesbylyles.com
At Smiles by Lyles Orthodontics, we believe your smile is as unique as your fingerprint. That's why every one of Dr. Lyles' patients receives customized orthodontic treatment. The braces and technologies we use are state-of-the-art – all designed to make treatment faster and more comfortable. But it's when you put that kind of technology in the experienced hands of Dr. Jim Lyles that you get amazing results.
Dr. Lyles and the team at Smiles by Lyles share the same passion for enriching lives and smiles. In fact, patients say it's contagious. You can find out more by scheduling a complimentary consultation where you'll meet the doctor and see the team in action.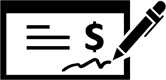 Read Reviews
Feb 16, 2019
Smiles by Lyles provides exceptional orthodontic treatment with superior patient care! Everyone that works there is absolutely amazing. Dr Lyles makes every visit is a first class experience!
Feb 08, 2019
Very good experience very friendly staff love to go over there.
Feb 02, 2019
Dr. Lyles and his staff are so sweet. They take their time to educate my 8 year old daughter on how to properly care for her teeth while she has braces on. They are kind and loving , which makes for a wonderful culture within their office. We highly recommend Smiles by Lyles.
Feb 02, 2019
Great office! Great staff!
Jan 26, 2019
The doctor and receptionist in the front were very nice and helpful my daughter really liked them and can't wait to go back to get started with her treatment.
Jan 20, 2019
AWSOME TEAM, VERY FRIENDLY AND VERY PROFESSIONAL
Jan 03, 2019
At Smiles by Lyles everyone was so friendly and caring. I had the best experience getting braces, they made me feel comfortable throughout the whole process. I live my smile
Dec 13, 2018
The entire office, from the doctor to the scheduler, is very professional and friendly. The doctor takes time to discuss any and all concerns with your treatment. He stays on top of the latest research and techniques, so the patient always gets the best treatment available.
Dec 11, 2018
Dr. Lyles and the staff are fantastic. They've made my experience with braces wonderful! I would recommend Smiles by Lyles to anyone who is looking for a perfect hollywood smile!
Dec 01, 2018
All of the staff is so kind and want the best for you. Smiles by Lyles is guaranteed to give you the smile you've always wanted!
Nov 28, 2018
Friendly and helpful staffs
Nov 15, 2018
Smiles by Lyes Orthodontic is the best orthodontist in the city of Houston. All of Dr. Lyes staff treats their patients with the upmost respect and creates a fun , happy environment for their patients overall. It's always an +A when you feel welcomed and taken well care of . I loved my experience!
Nov 06, 2018
Unsurpassed experience and a super friendly staff made having braces in my 40s more bearable.
Nov 03, 2018
The staffs are nice and efficient and caring.
Nov 03, 2018
Dr. Lyles and his amazing staff continue to be the epitome of customer service! They are attentive to the needs of their customers and, truly, they treat every individual that enters their office like family. I recommend Smiles by Lyles for not only their stellar service in improving visible smiles, but also for their unwavering commitment to creating smiles of the heart!
Nov 01, 2018
I have great experience at Smile by Lyles. Dr Lyles worked magic on my teeth, they look so much better than I thought they will.
Nov 01, 2018
Dr. Lyles looked me in the eye and said what a fine young man i was and that I deserved to feel that way about my teeth and my appearance. He shared a story about a former patient who credited him for how successful she is today as an adult. Dr. Lyles methods are saving me several months of wearing braces too. He even called to check on me last night after my braces went on. It was Halloween and he still took the time to check on me. I'm so glad my mom found Dr Lyles and his staff. Each one truly enjoys what they do and you can feel it as soon as you step inside.
Oct 30, 2018
Very good ..
Oct 27, 2018
Dr. Lyles and his team are always super friendly and go above and beyond to make sure you are satisfied.
Oct 26, 2018
Dr. Lyles and his staff are the kindest people I've met. Thanks for caring about my son.