Why I like
Connecticut Tattoo Removal
52 Washington Ave #5
North Haven, CT 06473
Get directions
(860) 341-5920
https://connecticuttattooremoval.com/
Connecticut's Superior Laser Tattoo Removal Provider
Connecticut Tattoo Removal is New Haven's ultimate choice for removing unwanted ink. We use only the most advanced and innovative laser technologies available to ensure the absolute greatest results. We combine the Astanza Trinity laser, Describe® PFD Patch, and Zimmer Cryo Cooling machine to deliver the fastest, most comfortable, and most effective results.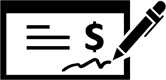 Read Reviews
Oct 15, 2022
Andy is good
Sep 03, 2022
My experience was incredible. I was debating on getting one of my tattoos removed for a while and decided to go here because it had top reviews. Andrew was super friendly, sweet, and explained everything. I was extremely nervous when I got there but I was in and out in no time. I am looking forward to my next treatments.
Aug 05, 2022
He's is wonderful and so sweet. I went with my bf and he's been treating him. 1000/10 would recommend!!!
Aug 02, 2022
Andy is a super friendly guy. He makes the whole experience easy and explains the whole process. He's the only one who works there so you'll always be dealing with him. Great prices and flexibility.
Jul 11, 2022
Andrew is professional and welcoming. He always takes the time to answer my questions and ensures that I am comfortable. I saw progress after my first treatment and I'm confident I'll continue to have excellent results.
Jul 09, 2022
Andrew is great. He's very informative and makes sure you're comfortable throughout the process. I used the pronox, it helps tremendously. Don't be discouraged, if you think you can't tolerate laser tattoo removal, you definitely can.
Jul 08, 2022
Chose this place at random for a removal and I'm happy with my choice. Good service and easy to get to.
Jun 09, 2022
Awesome results; Andy is the master. Tattoo removal is all he does!!!
Mar 18, 2022
I like it because not that he does incredibly work but he is a man of his word great guy, great friend that u can also call him I highly recommend ct tattoo removal with Andy he will get the job done and also work with you.
Mar 10, 2022
Andy was great! He gave a lot of information before and after the process. He works with you with pricing packages. Very affordable and trust worthy.
Mar 03, 2022
Great experience, knowledgeable and explained the process, was very quick and much less discomfort (really none!) than I anticipated! And extremely veteran friendly, thank you!
Feb 24, 2022
I have gone to two other places before I found this place and everyone is so amazing and professional. This is by far the best place I've been to to get my tattoo removed.
Feb 19, 2022
Andrew Rodican, PA-C is amazing. I'm starting my process of having a tattoo removed. He explained everything to me, explained different options etc. He's very knowledgeable. I asked for the numbing cream, which he applied 30 minutes before he started. And let me tell you, it wasn't bad at all. It was more annoying with a little pain. Nothing you can't bare. The longer the numbing cream sits, the better. I whole heartily recommend everyone to Andrew. He's amazing and his prices are reasonable. There was a gentleman in here before me screaming. After my procedure I was like I can't believe he was acting like that. Men suck it up. Doing my tattoo hurt worst the getting it removed. Andrew you are AWESOME!!!!
Jan 13, 2022
Andy was amazing at explaining the treatment and making me feel comfortable. I am excited to go again for my next treatment!
Jan 13, 2022
Absolutely wonderful experience. Dr. Andy makes you feel very comfortable, relaxed, and explains everything he's doing throughout the procedure. As my tattoo was relatively small, he was able to inject Lidocaine local anesthetic and I didn't feel a thing during the laser procedure! I would highly recommend this practice for tattoo removal.
Jan 09, 2022
Mr Rodican provides professional care.
Dec 21, 2021
Quick, easy and affordable.
Dec 19, 2021
Best tattoo removal around- 2nd round and already fading ! Very happy with the results
Dec 18, 2021
Andy is very kind and accommodating. Had a great first treatment and can't wait to see the results. Highly recommend!
Dec 14, 2021
Excellent service, very experienced, and very affordable.