Why I like
Walnut Central Orthodontics
9669 N Central Expy, #105
Dallas, TX 75231
Get directions
(214) 692-5688
https://www.OrthodontistDallasTX.com/
AskDrKanabar@gmail.com
Welcome to Walnut Central Orthodontics, one of the most popular orthodontic offices in Dallas, specializing in braces and Invisalign®! Dr. Joshika Kanabar's & Dr. Junyi's experience and achievements allow them and the Walnut Central Orthodontics team to immediately place you at ease. They are very personable and will spend the time to listen to you and your concerns to help you achieve the best smile you can achieve. If you have been told you are not a candidate for Invisalign, please call us for a 2nd opinion. If you are not sure of your or your child's treatment plan, call us for another opinion, as everyone has a different approach to a successful result. Dr. Kanabar's & Dr. Junyi's orthodontic treatments are known by their peers to be quite conservative, especially in treating Phase 1 cases for children under 12. Again, consultations and X-rays are complimentary.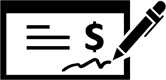 Read Reviews
May 21, 2021
Professional, friendly, and made the Invisalign experience seamless!
Jan 20, 2021
I am a client and also have brought three of my children to be treated by Dr. Kanabar and her associate Dr. Choi. Their level of professionalism is second to none, and my whole family has experienced amazing results, especially with their Invisalign treatment. They are the best at what they do, and I strongly recommend them!
Aug 11, 2022
Everyone is so caring... my daughter got her braces when she 6.5yrs old and she always had a great experience and never complainedabout going for her appointments. I highly recommend them.
Aug 10, 2022
Quality care friendly staff very clean and they all listen to your concerns.
Aug 05, 2022
Great doctors.
Aug 03, 2022
All the staff is very professional in all aspects, absolutely recommended.
Registered Dental Hygienist ❤️

Aug 03, 2022
Nice, knowledgeable people.
Aug 03, 2022
Great doctor and staff
Jul 22, 2022
Highly recommend! Friendly, professional, thorough, followed up before appointment and very clean environment. *Bonus* they didn't have to use impression molds, which are extremely unpleasant, it was all digital.
Jul 22, 2022
Highly recommend!
Jul 19, 2022
Dr. Kanabar and her friendly staff are one of the reasons I continue coming back after years of service...🤗
Jul 15, 2022
Everyone is very nice and friendly! Dr. Choi is great and the office has a modern, warm feeling. Definitely looking forward to starting this journey again.
Jul 15, 2022
Amazing experience for my lengthy Invisalign treatment. Had to adjust teeth and Dr. Kanabar did a good job. Also great staff, getting appointments and low wait times!
Jul 15, 2022
Everybody is friendly, it's pretty quick. I was in metal braces for 3 years here. Great results!
Jul 10, 2022
Excellent service & care!! Quality care friendly staff very clean and they all listen to your concerns.
Jul 08, 2022
Great attitude, service and very friendly staff
Just love the place Dr Choi is amazing !!!
Jul 06, 2022
Very personable and thorough.
Jul 06, 2022
Everyone was nice and professional. My three old came to the visit and they kept her occupied.
Jul 01, 2022
You can feel the positive energy as soon as you walk in. Everyone is always so welcoming and sweet !
Jun 29, 2022
We haven't even had treatment yet at walnut hill but we love the staff and Dr. Choi is awesome. She is conservative with her treatment plan and worked with our old orthodontist when we moved to Dallas.