Why I like
Walnut Central Orthodontics
9669 N Central Expy, #105
Dallas, TX 75231
Get directions
(214) 692-5688
https://www.OrthodontistDallasTX.com/
AskDrKanabar@gmail.com
Welcome to Walnut Central Orthodontics, one of the most popular orthodontic offices in Dallas, specializing in braces and Invisalign®! Dr. Joshika Kanabar's & Dr. Junyi's experience and achievements allow them and the Walnut Central Orthodontics team to immediately place you at ease. They are very personable and will spend the time to listen to you and your concerns to help you achieve the best smile you can achieve. If you have been told you are not a candidate for Invisalign, please call us for a 2nd opinion. If you are not sure of your or your child's treatment plan, call us for another opinion as everyone has a different approach to a successful result. Dr. Kanabar's & Dr. Junyi's orthodontic treatments are known by their peers to be quite conservative, especially in treating Phase 1 cases for children under 12. Again, consultations and X-rays are complimentary.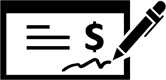 Read Reviews
Jun 25, 2019
Nice, kind, friendly and professional team. I love my teeth now. I got a quick result in less than a year. I love my experience with Walnut Central Orthodontic.
Jun 25, 2019
Good customer service and friendly staff
Jun 25, 2019
Extremely efficient, yet personal care taken. Always a very pleasant experience.
Jun 21, 2019
Thoughtful, caring, smart orthodontists and staff. Great team that frets patents well!
Jun 15, 2019
Wonderful orthodontist (Dr. Junyi) and amazing staff!
Jun 11, 2019
The staff is incredible. They are so good at what they do!
Jun 11, 2019
Very quick and friendly. Love the dentist I saw.
Jun 06, 2019
Excellent service, friendly staff, knowledgeable dentists
May 31, 2019
I loved working with Dr. Kanabar and her team for my invisilgn. I went to several different orthodontics and they all refused to take my case. Dr. Kanabar was the only one who agreed and did such a great job! I had to do a few revisions to my treatment to get everything perfect, but my teeth look great now! I would definitely recommend her!
May 29, 2019
Dr. Kanabar is one of the best Orthodontist. She is a compassionate and caring physician. Her staff is very attentive to your needs and meticulous about performing their job. They strive to be sure that you are completely satisfied.
Excellent service!!!
May 17, 2019
The employees make you feel very comfortable.
May 16, 2019
Because they are friendly and serious about their work! Awesome Staff who cares about their clients!
May 16, 2019
Very friendly and very professional
May 10, 2019
Amazing staff ❤️
May 10, 2019
Dr. Kanabar is a great orthodontist, the staff is efficient and the office is well organized.
Apr 20, 2019
I love this place

Great experience and they care a lot about me health and to making sure everything go good

Jess she so cool today i put my invesline was great and no one notice i have anything in my teeth even my family


Apr 13, 2019
Everyone is always so friendly. That always makes going to the orthodontist so much easier!
Apr 12, 2019
It was my first regular visit. Everything was perfect. Hardly any wait time and great service by the staff.
Apr 12, 2019
The staff was friendly and professional. I love my new smile and would recommend Walnut Central Orthodontics to anyone.