Why I like
Walnut Central Orthodontics
9669 N Central Expy, #105
Dallas, TX 75231
Get directions
(214) 692-5688
https://www.OrthodontistDallasTX.com/
AskDrKanabar@gmail.com
Welcome to Walnut Central Orthodontics, one of the most popular orthodontic offices in Dallas, specializing in braces and Invisalign®! Dr. Joshika Kanabar's & Dr. Junyi's experience and achievements allow them and the Walnut Central Orthodontics team to immediately place you at ease. They are very personable and will spend the time to listen to you and your concerns to help you achieve the best smile you can achieve. If you have been told you are not a candidate for Invisalign, please call us for a 2nd opinion. If you are not sure of your or your child's treatment plan, call us for another opinion, as everyone has a different approach to a successful result. Dr. Kanabar's & Dr. Junyi's orthodontic treatments are known by their peers to be quite conservative, especially in treating Phase 1 cases for children under 12. Again, consultations and X-rays are complimentary.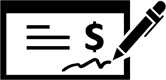 Read Reviews
May 21, 2021
Professional, friendly, and made the Invisalign experience seamless!
Jan 20, 2021
I am a client and also have brought three of my children to be treated by Dr. Kanabar and her associate Dr. Choi. Their level of professionalism is second to none, and my whole family has experienced amazing results, especially with their Invisalign treatment. They are the best at what they do, and I strongly recommend them!
Dec 07, 2021
Great service, wonderful staff and excellent and experienced doctors.
Dec 07, 2021
Fixed my teeth perfectly without any pain, great people great doctors wonderful experience
Dec 05, 2021
Friendly and professional service
Dec 04, 2021
The job that Walnut Orthondontist did with my sons teeth was phenomenal! Wish I had went to you all! 😆
Dec 04, 2021
Great working environment. A group of friendly people. I can feel it as a patient and they really make my day.
Dec 04, 2021
Professionalism, friendly environment, and excellent service.
Dec 04, 2021
Professionalism, everyone is friendly, and excellent service.
Nov 29, 2021
I love this practice! They are professional but very friendly and personable . . . you do not feel like a number. They really take the time to get to know you and listen to your needs and ortho asthetic goals. While being a top notch office, their services are very cost competitive and affordable. I have recommended Walnut Central to my friends and will continue to do so.

Nov 18, 2021
The service here is awesome. The staff and orthodontist are great at educating me on everything. Everyone is friendly even when they are super busy. I'm very glad I went here.
Nov 11, 2021
I love the friendly reception staff! The techs and dentists are so knowledgeable. Their service is quick but never rushed. I highly recommend Walnut Central!
Nov 06, 2021
A very friendly environment with great knowledgeable individuals.
Nov 05, 2021
Dr. Kanabar is so nice and very professional!
Nov 02, 2021
I love everything about Walnut Central ORTHODONTICS, they are so professional and accommodating. I wouldn't go anywhere else
Oct 29, 2021
Excellent service!!! Suzie was great!!!
Oct 27, 2021
Everything is good, i hope that the office can change the toilet trash can, keep banging the wall so loud. Get the automatic one or something.
Oct 19, 2021
Level of Care - As an adult looking for an Ortho who specializes in Invisalign, I met with a few different providers. I was, and continue to be very impressed with Dr. Kanabar & her staff. Adult braces are an investment of both time and money, and the entire team at Walnut Central is sensitive to that. They provide an excellent level of care and support to ensure my treatment is as effective and efficient as possible. They always take the time to answer my questions and even accommodated one via e-mail when I was out of the country. Highly recommend!
Oct 13, 2021
Dr Kanibar is a true professional and really cares about her clients. The technology she uses to show you the before and after results of her services is incredibly advanced and helpful! Once I saw how my teeth and bite/jaw would appear after Invisalign, I was sold! She has made the process very easy, stress free, and enjoyable. I recently recommended her to a friend of mine in Austin, TX and assured her she is worth the 3 hour drive!!! You will not be disappointed and the investment is worth every cent! I will be singing her praises for years to come!!!
Oct 12, 2021
First, Dr. Kanabar is brilliant. And she truly cares for her patients !
Next, the staff creates a warm and happy environment.
Go Team !