Why I like
Walnut Central Orthodontics
9669 N Central Expy, #105
Dallas, TX 75231
Get directions
(214) 692-5688
https://www.OrthodontistDallasTX.com/
AskDrKanabar@gmail.com
Welcome to Walnut Central Orthodontics, one of the most popular orthodontic offices in Dallas, specializing in braces and Invisalign®! Dr. Joshika Kanabar's & Dr. Junyi's experience and achievements allow them and the Walnut Central Orthodontics team to immediately place you at ease. They are very personable and will spend the time to listen to you and your concerns to help you achieve the best smile you can achieve. If you have been told you are not a candidate for Invisalign, please call us for a 2nd opinion. If you are not sure of your or your child's treatment plan, call us for another opinion as everyone has a different approach to a successful result. Dr. Kanabar's & Dr. Junyi's orthodontic treatments are known by their peers to be quite conservative, especially in treating Phase 1 cases for children under 12. Again, consultations and X-rays are complimentary.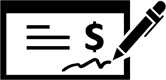 Read Reviews
Apr 20, 2019
I love this place

Great experience and they care a lot about me health and to making sure everything go good

Jess she so cool today i put my invesline was great and no one notice i have anything in my teeth even my family


Apr 13, 2019
Everyone is always so friendly. That always makes going to the orthodontist so much easier!
Apr 12, 2019
It was my first regular visit. Everything was perfect. Hardly any wait time and great service by the staff.
Apr 12, 2019
The staff was friendly and professional. I love my new smile and would recommend Walnut Central Orthodontics to anyone.
Apr 11, 2019
Your attitude & everyone that works there is awesome!

Mike
Apr 09, 2019
Great Customer Service!
Apr 04, 2019
Great place to be.
Apr 04, 2019
Really the nicest people. Very skilled and careful
Apr 03, 2019
Very reactive to give appointments, very caring and effective personal.
Dr. Kanabar explains very well how things proceed - much better than what I have been used to before.
I am very happy to have found this place for my kids!
Mar 28, 2019
My retainer was broken after 10 yrs and they fixed it with a small fee. Great service.
Mar 28, 2019
The staff is always courteous and pleasant, took me on time, which is important to me since I leave work for my appointment. Willing to try anything to make me happy and usually they come up with something I hadn't even thought of. I hate that I am through with my treatment, I really enjoy going there !
Mar 24, 2019
Everyone is so professional but also very personable!
Mar 21, 2019
Friendly, professional and timely. Thank you!
Mar 20, 2019
I like Walnut Central because the staff is very kind, the facility is nice as well as clean and easy to locate.
Mar 20, 2019
Great customer service, great technicians, and a great Orthodontist. My son loves them, and I wish I would've started my treatment here.
Mar 20, 2019
Wonderful Dr and staff! We had a comprehensive plan which we were comfortable with and good pricing in a short visit.
Mar 19, 2019
Great staff and they always get you right in and out at your appointment time.
Mar 11, 2019
Everyone is nice! Very friendly and professional.
Mar 02, 2019
I have been so impressed with my experience so far with Walnut Central Ortho. All of the staff are professional, kind, and helpful. Dr. Kanabar has been amazing with communication and making the Invisalign process a breeze. Able placed my attachments and did a great job explaining the process to me.
Feb 27, 2019
This place operates like a well oiled machine! Great service, professional, while very personable!