Why I like
Walnut Central Orthodontics
9669 N Central Expy, #105
Dallas, TX 75231
Get directions
(214) 692-5688
https://www.OrthodontistDallasTX.com/
AskDrKanabar@gmail.com
Welcome to Walnut Central Orthodontics, one of the most popular orthodontic offices in Dallas, specializing in braces and Invisalign®! Dr. Joshika Kanabar's & Dr. Junyi's experience and achievements allow them and the Walnut Central Orthodontics team to immediately place you at ease. They are very personable and will spend the time to listen to you and your concerns to help you achieve the best smile you can achieve. If you have been told you are not a candidate for Invisalign, please call us for a 2nd opinion. If you are not sure of your or your child's treatment plan, call us for another opinion as everyone has a different approach to a successful result. Dr. Kanabar's & Dr. Junyi's orthodontic treatments are known by their peers to be quite conservative, especially in treating Phase 1 cases for children under 12. Again, consultations and X-rays are complimentary.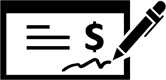 Read Reviews
Feb 14, 2019
I'm very happy with my smile and everyone at Walnut Central Orthodontics is supper friendly and knowledgeable. Highly recommended!
Feb 13, 2019
They are very meticulous and make sure you are comfortable. Willing to give treatment that is affordable.
Feb 06, 2019
Thank you for being a blessing in our life and helping my sons teeth become nice and straight as well as fixing his major over bite
Feb 05, 2019
Very friendly, professional, courteous and efficient staff! Wonderful experience.
Feb 02, 2019
Dr. Kanabar and her staff are awesome. They are always quite professional and provide excellent service. They take great care of my kids and relatives. Thank y'all so much!
Feb 01, 2019
Friendly staff
Jan 27, 2019
Mayra, the receptionist ALWAYS makes me feel so welcomed and Dr. Kanabar is so awesome! Honestly, the entire staff is so professional and friendly. Out of all my options, I'm so glad I chose Walnut Central Orthodontist for my orthodontic treatment.
Jan 27, 2019
The staff there is just fantastic!! So sweet and welcoming... the facility is always clean. I have been with Dr Kanabar for over a year now and couldn't be happier with her! The new Orthadontist is just as wonderful as her too, which made my visit an easy one!! Thank you so much! I would highly recommend them!!
Jan 23, 2019
We absolutely love Dr. Kanabar and her staff! Nice facility, great location, pleasant staff at all times, and no long waits. We always get in and out at every appointment. My daughter was able to get her braces during Christmas break and the payment plan was super affordable!
Jan 22, 2019
The members of this team are always prompt with a scheduled appointment time and are very helpful with any questions.
Jan 11, 2019
Great service every visit! The entire staff is very courteous .. always willing to answer every question I have... Always engaging in fun conversation, cause really who loves braces lol.. THEY DO!!!!!!! They make it very easy... and lastly, very flexible I often have to change my appts and I never hear frustration, I never hear about fees they are always willing to help!!
Jan 11, 2019
My family is always met with friendly, hospitable staff. We could not rate Dr. Kanabar's practice any higher.
Jan 10, 2019
I did Invisalign with Walnut Central Ortho in 2014 and have been extremely happy with the process during and post! The staff is always prompt, efficient and helpful!
Jan 08, 2019
Great Customer Service! Everyone is friendly and always helpful with any questions or concerns.
Jan 08, 2019
I appreciate their prompt return call and appt set today to help with my daughters retainer. The staff were friendly and quick getting us in and out.
Nov 15, 2018
"I highly recommend Walnut Central Orthodontics. Dr. Kanabar and her team are attentive and very friendly. Dr. Kanabar has been able to work through my requests with scheduling, treatment options, and customer service."
Nov 02, 2018
"Walnut Central Orthodontics is great. The quality of people is very evident in the level of service and the quality their work. I had Invisalign and was amazed how quickly it worked. They are so flexible on scheduling that they obviously understand their clients and the reality of their lives. I would highly recommend Walnut Central Orthodontics."
Oct 05, 2018
"We have been so pleased with the decision to have Nathan's orthodontics treatment done at Walnut Central. It is so convenient to Lake Highlands and to Hamilton Park, where he was in school when we began his treatment. They worked with us on a payment plan and the office is pleasant and suited to all ages. The gaming system was a plus to Nathan, but they schedule so well, there hasn't been much waiting room time. A great experience all around!"
Sep 04, 2018
This is a great office! The staff is incredible & Dr. Kanabar is amazing! She did a great job for my children we are very happy with the results. Excellent service, high tech, and we got the best price. As a parent I would highly recommend this office to anyone who is thinking about braces or Invisalign. (Facebook)
Aug 20, 2018
"These people are great. They give you individual attention prices are great and the atmosphere is very comfortable. I would recommend anyone who needs orthodontic work to check out Dr. Kanabar and Beej!"