Why I like
Walnut Central Orthodontics
9669 N Central Expy, #105
Dallas, TX 75231
Get directions
(214) 692-5688
https://www.OrthodontistDallasTX.com/
AskDrKanabar@gmail.com
Welcome to Walnut Central Orthodontics, one of the most popular orthodontic offices in Dallas, specializing in braces and Invisalign®! Dr. Joshika Kanabar's & Dr. Junyi's experience and achievements allow them and the Walnut Central Orthodontics team to immediately place you at ease. They are very personable and will spend the time to listen to you and your concerns to help you achieve the best smile you can achieve. If you have been told you are not a candidate for Invisalign, please call us for a 2nd opinion. If you are not sure of your or your child's treatment plan, call us for another opinion as everyone has a different approach to a successful result. Dr. Kanabar's & Dr. Junyi's orthodontic treatments are known by their peers to be quite conservative, especially in treating Phase 1 cases for children under 12. Again, consultations and X-rays are complimentary.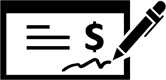 Read Reviews
Dec 06, 2019
wow well there is not enough words to explain how awesome y'all are . The dentist/ staff are knowledgeable , friendly and super professional.. hands down best ortho office I have ever known !!!!!!
Dec 03, 2019
Very professional!
Nov 09, 2019
Friendly, professional staff!
Nov 08, 2019
Fantastic office and staff! The doctors and technicians are kind, caring, and skilled. They have been so good to our family. I would recommend them to anyone, HIGHLY!
Nov 05, 2019
Friendly DDS and staff always making sure that your completely satisfied.
Oct 18, 2019
Despite having difficult patients (that don't wear rubber bands. retainers) they were gracious and patient. Thankful we found them.
Oct 17, 2019
Fast, efficient, great staff, great orthodontist. I have already recommended to family and friends.
Sep 28, 2019
I love this experience. Well, maybe I don't love braces at 51 y/o but when they tell me I'm ahead of schedule and may get these things off soon, I'm all in! They are always on time, friendly and on their game. I would highly recommend this Orthodontics office.
Sep 14, 2019
Very friendly staff, professional but made me feel comfortable and be myself. I could easily reschedule if I needed to. Never had a long wait. They listened to me ramble about my concerns and put me at ease. Worked with me to get my teeth pretty with two rounds of Invisalign. Just overall really great place and would highly recommend to my loved ones.
Sep 06, 2019
I always have a fantastic experience! The staff is friendly and understands my requests.
Sep 03, 2019
Dr. K and staff are absolutely amazing. I have been a patient for approximately 2 years and every time I go to the office I have a great experience. My teeth look amazing and I would say better than my previous orthodontist treatment.
Aug 24, 2019
"Wonderful experience each visit and great service "
Aug 16, 2019
Great service, wonderful staff call my excellent and experienced doctors.
Aug 16, 2019
The people that work there are so kind and so helpful
Aug 16, 2019
We love Dr. Kanabar and her staff. We're pleased and appreciative with the care and service we received. Our girls have beautiful smiles with straight teeth.
Aug 15, 2019
Kind
Friendly
Professional

Aug 14, 2019
Always timely, friendly and professional staff!
Aug 09, 2019
Dr Kanabar is fantastic! She listened and applied what I wanted to creating a greater smile! Everyone of the staff were polite, professional, and respectful! I am definitely keeping her as my Orthadontist even though my husband and I travel across the country! She and her wonderful staff are well worth the travel! Thank you so much Dr Kanabar for a wonderful experience and the new great smile!!