Why I like
Walnut Central Orthodontics
9669 N Central Expy, #105
Dallas, TX 75231
Get directions
(214) 692-5688
https://www.OrthodontistDallasTX.com/
AskDrKanabar@gmail.com
Welcome to Walnut Central Orthodontics, one of the most popular orthodontic offices in Dallas, specializing in braces and Invisalign®! Dr. Joshika Kanabar's & Dr. Junyi's experience and achievements allow them and the Walnut Central Orthodontics team to immediately place you at ease. They are very personable and will spend the time to listen to you and your concerns to help you achieve the best smile you can achieve. If you have been told you are not a candidate for Invisalign, please call us for a 2nd opinion. If you are not sure of your or your child's treatment plan, call us for another opinion, as everyone has a different approach to a successful result. Dr. Kanabar's & Dr. Junyi's orthodontic treatments are known by their peers to be quite conservative, especially in treating Phase 1 cases for children under 12. Again, consultations and X-rays are complimentary.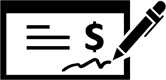 Read Reviews
Jan 20, 2021
I am a client and also have brought three of my children to be treated by Dr. Kanabar and her associate Dr. Choi. Their level of professionalism is second to none, and my whole family has experienced amazing results, especially with their Invisalign treatment. They are the best at what they do, and I strongly recommend them!
Jan 25, 2023
Sadly This is my 3rd restarted my Invisalign.
The techs are awesome and make you feel comfortable. The dentist is quick and straight to the point.definitely will recommend this place to anyone that needs Invisalign!!!
Jan 25, 2023
The Doctor and the staff are amazing!
Jan 24, 2023
Convenient location and great staff!
Jan 21, 2023
Great service
Jan 19, 2023
I would recommend them because they have outstanding customer service!
Jan 19, 2023
Professionalism , clean environment
Jan 13, 2023
Always a positive, caring, and cool vibe when I go in.
Jan 12, 2023
The staff is the best, their customer service is great
Jan 11, 2023
Great Professional Care and Excellent follow-ups.
Jan 11, 2023
Dental assistants are always very welcoming and sweet. Orthodontist is not very personable and often times I feel very rushed.
Jan 11, 2023
Great Customer Service, Top Notch Dental Work & Great Employees!!
Jan 11, 2023
Super friendly and helpful, quick and thorough visit. Left feeling confident about our treatment! Great experience.
Jan 06, 2023
I had a wonderful experience!! Everyone was so kind to me and my baby! Glad I found this office!
Jan 04, 2023
Friendly and knowledgeable staff, great attention to detail by Dr Kanabar!
Dec 29, 2022
My daughter got her braces on there and I recommended my sister to now the the best convince in and out You can also get Saturday appointments
Dec 29, 2022
Everything about our experience at Walnut Central Orthodontics has exceeded our expectations. Dr. Kanabar is top notch (our other children have been patients of three different orthodontists, and this is by far the best experience). Scheduling is easy and flexible, everyone is friendly and positive, the approach to teeth straightening was fast and effective. Nothing but accolades for the attentive process and my child's straight teeth.
Dec 23, 2022
It was a great experience'. They took the time to explain everything and were very empathetic to my situation! Highly recommend!
Dec 22, 2022
I like the friendly and helpful attitude that all the staff have and how every staff member I've met is happy to answer any questions or concerns I have. The staff give good feedback and tips about your Invisalign progress and want you to have the best result possible. 10/10 recommend for top notch care!
Dec 16, 2022
Amazing experience!