Why I like
Walnut Central Orthodontics
9669 N Central Expy, #105
Dallas, TX 75231
Get directions
(214) 692-5688
https://www.OrthodontistDallasTX.com/
[email protected]
Welcome to Walnut Central Orthodontics, one of the most popular orthodontic offices in Dallas, specializing in braces and Invisalign®! Dr. Joshika Kanabar's & Dr. Junyi's experience and achievements allow them and the Walnut Central Orthodontics team to immediately place you at ease. They are very personable and will spend the time to listen to you and your concerns to help you achieve the best smile you can achieve. If you have been told you are not a candidate for Invisalign, please call us for a 2nd opinion. If you are not sure of your or your child's treatment plan, call us for another opinion, as everyone has a different approach to a successful result. Dr. Kanabar's & Dr. Junyi's orthodontic treatments are known by their peers to be quite conservative, especially in treating Phase 1 cases for children under 12. Again, consultations and X-rays are complimentary.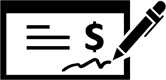 Read Reviews
Jan 20, 2021
I am a client and also have brought three of my children to be treated by Dr. Kanabar and her associate Dr. Choi. Their level of professionalism is second to none, and my whole family has experienced amazing results, especially with their Invisalign treatment. They are the best at what they do, and I strongly recommend them!
May 26, 2023
Just received first invisalign. Perfect fit
May 25, 2023
They are always accommodating and nice. It doesn't matter who you speak with you get great customer service!!
May 23, 2023
Myra T. Was super helpful and was able to accommodate my daughter's difficult schedule to make sure she got the exams that she needed before leaving the country for an extended period of time.
May 23, 2023
Great place … highly recommended
May 22, 2023
Absolutely… great technology and staff
May 16, 2023
Staff are friendly. The result is so nice
May 10, 2023
Skilled and helpful Dentists. Easy to make appointments and great results.
May 09, 2023
They have the latest and greatest technology.
Thank you Susie for making us feel very comforting using your office to get My Sons braces.
May 03, 2023
Very personable professional and prompt
May 01, 2023
Amazing team with great results.
May 01, 2023
I have been here but, I never asked, How much are braces with no insurance here?
Apr 19, 2023
They are doing amazing job!!They changed my life by doing miracle thing in my teeth and I am so excited <3 I definitely recommended.
Apr 19, 2023
They are doing amazing job!!They changed my life by doing miracle thing in my teeth and I am so excited <3 I definitely recommended.
Apr 17, 2023
Walnut Orthdontics is a win !! Friendly and professional staff.
Apr 13, 2023
Great attitude ,
Sincerely wanting to do there best
to achieve a perfect smile
Apr 13, 2023
I visited for a consultation as I'm interested in Invisalign treatment. From start to finish, I was provided necessary information and able to ask questions to further my understanding when I felt I needed to- all crucial to good decision-making. The environment is comfortable and the staff is very easy to communicate with. Their great reputation is well deserved!
Apr 13, 2023
It's easy to see why these folks have such happy customers- comfortable office and easy communication creates an atmosphere of confidence and trust. Outstanding!
Apr 12, 2023
Dr Kanabar is such a great ortho. She is compassionate, kind, caring and really great at what she does.
Apr 10, 2023
Fast service