Why I like
Walnut Central Orthodontics
9669 N Central Expy, #105
Dallas, TX 75231
Get directions
(214) 692-5688
https://www.OrthodontistDallasTX.com/
AskDrKanabar@gmail.com
Welcome to Walnut Central Orthodontics, one of the most popular orthodontic offices in Dallas, specializing in braces and Invisalign®! Dr. Joshika Kanabar's & Dr. Junyi's experience and achievements allow them and the Walnut Central Orthodontics team to immediately place you at ease. They are very personable and will spend the time to listen to you and your concerns to help you achieve the best smile you can achieve. If you have been told you are not a candidate for Invisalign, please call us for a 2nd opinion. If you are not sure of your or your child's treatment plan, call us for another opinion as everyone has a different approach to a successful result. Dr. Kanabar's & Dr. Junyi's orthodontic treatments are known by their peers to be quite conservative, especially in treating Phase 1 cases for children under 12. Again, consultations and X-rays are complimentary.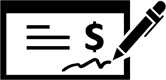 Read Reviews
Mar 13, 2020
If you are considering getting braces this is the best place to be ! Dr. K is beyond knowledgable in her craft. She is a BRACES MASTER!!! The staff is courteous and you can tell it is a true family vibe flowing through the office. Also if you are nervous about the braces process ask for Holly. She made me comfortable and made me feel at home every appointment. Thank you Dr. K for improving not only my smile but my self confidence.
Mar 13, 2020
Great customer service.
Mar 07, 2020
I love my results. Dr. K is great and the staff are always pleasant.
Feb 29, 2020
The people are very nice and professional. Your time is not wasted. I will recommend to anyone.
Feb 21, 2020
The facility is well kept, the staff and doctors are very good at their jobs, I am given the best care and excellent service.
Feb 21, 2020
Everyone in the office is welcoming and eager to help. I also like the fact that they are as meticulous about correctness as the patients.
Feb 21, 2020
Love dr K and her staff . Competent, capable and kind .
Feb 20, 2020
Dr. Kanebar and the entire staff have been so very attentive to my correction care and have been delightful to collaborate with during my entire prescription. The entire staff is knowledgeable, caring, skilled, pleasant, and efficient in delivering the best care in the North Dallas area. I can honestly say I will keep them as my orthodontic care provider from now on. Thank you so much for helping me maintain my beautiful smile.
Feb 19, 2020
Dr. Kanabar really went above and beyond to get my son back on track with his Invisalign after he lost his tray and had thrown out the previous trays. The first time my son went in, everyone at Walnut Hill Orthodontics really made both my son and I feel very comfortable and were very thorough with my son's X-rays. On our most recent visit, I had a few questions about our new insurance company's coverage, which was explained fully and happily. I would be more than happy to recommend this practice to anyone.
Feb 08, 2020
I had such a great experience!! From the moment I first sat in the chair for my consultation, every appointment after, and when I got my braces removed. I was always comfortably accommodated. Everyone is so sweet and helpful! I would highly recommend Walnut Central Orthodontics to anyone!
Jan 30, 2020
Love this place very professional , great atmosphere
Dr. Choi is very sweet ❤️
Jan 29, 2020
Excellent service...friendly staff. Dr. Kanabar is the best.
Jan 25, 2020
Been going here for 3 weeks and everyone has been friendly and welcoming thus far. The guy today even took the time to fix my wire and a crooked rubber band that was placed on by someone else.
Jan 24, 2020
Comfortable and affordable
Jan 22, 2020
Dr. Kanabar is amazing! she really cares and her staff is wonderful in meeting my needs.my smile is everything i wanted and more! thank you!!
Jan 21, 2020
I've been receiving Invisalign treatment at Walnut Central Orthodontics for 8 months now and I'm so happy with my results. The office is very prompt to help me, and they're caring and gentle during my appointments. I would recommend their services!
Jan 11, 2020
Very efficient and friendly staff
Jan 11, 2020
Very professional and friendly staff.
Jan 09, 2020
THE BEST PLACE IN THE WORLD
Dec 16, 2019
Best orthodontist in Dallas. So efficient. Everyone is super friendly and kind. Highly recommend.