Why I like
Walnut Central Orthodontics
9669 N Central Expy, #105
Dallas, TX 75231
Get directions
(214) 692-5688
https://www.OrthodontistDallasTX.com/
AskDrKanabar@gmail.com
Welcome to Walnut Central Orthodontics, one of the most popular orthodontic offices in Dallas, specializing in braces and Invisalign®! Dr. Joshika Kanabar's & Dr. Junyi's experience and achievements allow them and the Walnut Central Orthodontics team to immediately place you at ease. They are very personable and will spend the time to listen to you and your concerns to help you achieve the best smile you can achieve. If you have been told you are not a candidate for Invisalign, please call us for a 2nd opinion. If you are not sure of your or your child's treatment plan, call us for another opinion as everyone has a different approach to a successful result. Dr. Kanabar's & Dr. Junyi's orthodontic treatments are known by their peers to be quite conservative, especially in treating Phase 1 cases for children under 12. Again, consultations and X-rays are complimentary.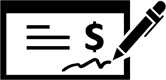 Read Reviews
Jul 08, 2020
great staff and service, great environment, my teeth are in good hands! highly recommended.
Jul 02, 2020
They are prompt, professional and friendly. Dr.s are kind and knowledgable.
Jul 02, 2020
Great staff and very knowledgeable! Always friendly and helpful! I highly recommend them! My results are fabulous!
Jun 26, 2020
How comfortable they make you feel. The staff is awesome and helpful!
Jun 25, 2020
Wonderful! Professional! Top Notch! Went in for a consultation & left with the Braces I've wanted for 4 years! I'm Impressed! They cater to there Customers! The staff was Great & Followed Covid Guidelines!
Jun 24, 2020
I appreciate all your effort to open safely.
Jun 24, 2020
Everyone is soo nice! They are extremely organized and talk you through every detail while working with you. I went in for Invisalign and was super excited! They did not pressure me to purchase and supported me all of the way through while answering all of my questions diligently!
Jun 24, 2020
Everyone was was always so sweet and very knowledgeable. Plus I don't think I ever had to wait. They were always right on time. My experience with Dr Kanabar and her staff was always very pleasurable. I very highly recommend them!
Jun 13, 2020
Very professional. They make you feel like you known them for a long time. My 13 year old have the best experience. The process was quick and the doctor was very personable .
Jun 10, 2020
To this point, I have never had an issue with WCO. Everything has always been very organized and efficient. Thank You.
Jun 04, 2020
Friendly and inviting!
May 26, 2020
Dr. Kanabar is the best, great staff and services.
May 21, 2020
Staff, service, price. Customer service.
May 19, 2020
Great staff, great service ! Always a great experience !
May 16, 2020
Good Customer Service and Appreciate the safety during Covid 19
May 14, 2020
They're kind and wonderful! My teeth are in good hands!!
May 13, 2020
Yesterday was their first day back after the COVID-19 break. We were very impressed with all the precautions and orderliness as they strive to protect the patients and themselves. Always grateful for their personal and prompt communication. Excellent care by the assistants and Dr. Kanabar. -Still hoping the braces come off soon.😬😊
May 13, 2020
Doctor is great as always. The assistant helping me today was rough/heavy handed. It seemed like she was rushing and she may have left some bonding in between my tooth bc I couldn't floss this evening. I hope I don't have to skip flossing for five weeks or make a special trip that way.
May 12, 2020
Great staff. Very professional and on top of everything. Great personal attention to each customers unique case.
Mar 13, 2020
If you are considering getting braces this is the best place to be ! Dr. K is beyond knowledgable in her craft. She is a BRACES MASTER!!! The staff is courteous and you can tell it is a true family vibe flowing through the office. Also if you are nervous about the braces process ask for Holly. She made me comfortable and made me feel at home every appointment. Thank you Dr. K for improving not only my smile but my self confidence.