Why I like
Ferris Orthodontics
24165 I-10 West, Suite 209
San Antonio, TX 78257
Get directions
210-698-2480
http://www.ferrisorthodontics.com
Welcome to Ferris Orthodontics! We are committed to delivering personalized service and an enjoyable orthodontic experience in a friendly, comfortable and fun environment.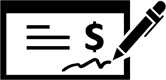 Read Reviews
Dec 07, 2019
This is a place you can trust. They put the best interest of their patients over profits and it shows. They are also super friendly, very professional and they get results. When I am there with my daughter, it feels like going to spend time with family. There is no pretentiousness or feeling like you are just another paycheck for them. I'm so happy with them!
Dec 04, 2019
Great service! All the employees are super sweet, and they give you everything you need to know up front!
Nov 22, 2019
Ferris Orthodontics rocks! THE most friendly, & efficient office I've ever been in!
Nov 15, 2019
Everyone on their staff is friendly, courteous and helpful. We appreciate them and it's always a positive experience. They take the time to explain the details, too.
Oct 31, 2019
The staff is so nice and friendly!!
Oct 16, 2019
Amazing services
Sep 18, 2019
Excellent service! I would recommend Dr. Ferris to friends and family. The staff is stellar. They will always find time to take care of your needs.
Sep 11, 2019
They tell you what they're going to do to your teeth before they do it
Sep 01, 2019
Amazing staff and great work :)
Aug 20, 2019
Nice and friendly staff
Aug 20, 2019
Friendly and nice staff
Aug 19, 2019
Amazing and so nice!
Aug 15, 2019
Ferris has the most knowledgeable and friendly staff of all! They do an excellent job of discussing each step of your child's treatment, and they make the experience so positive! The patient engagement via contests, and fun activities, serves to keep each patient involved, and keeps them looking forward to their appointments. We have thoroughly enjoyed Ferris, and all of the amazing staff, and will continue to sing their praises!
Aug 08, 2019
The doctors and staff are extremely sweet and take the time to explain everything as its happening. Miss. Lisa is just the sweetest!
Aug 06, 2019
Overall Ferris orthodontics has great service nice people and excellent customer service
Jul 25, 2019
Friendly professional staff
Jul 19, 2019
it was amazing.
Jul 19, 2019
well, they never rush me, and are always so kind. Its been an overall great experience.
Jul 19, 2019
because they never rush me, and they are always kind.
Jul 17, 2019
Ferris Orthodontists has the most friendly staff. All the ladies are super kind and helpful. Dr. Ferris is always happy and very encouraging to the kids. He makes each of them feel special.