Why I like
Ferris Orthodontics
24165 I-10 West, Suite 209
San Antonio, TX 78257
Get directions
210-698-2480
http://www.ferrisorthodontics.com
Welcome to Ferris Orthodontics! We are committed to delivering personalized service and an enjoyable orthodontic experience in a friendly, comfortable and fun environment.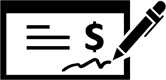 Read Reviews
Jun 16, 2019
Friendly, accomodating staff!
Jun 15, 2019
Friendly staff!!! Everyone is very kind and patient which helps the process tremendously. Dr. Ferris and Dr. Hembree are extremely knowledgeable and take the time to explain everything in your orthodontics journey step by step. My oldest just got her braces off and I will definitely trust Ferris Orthodontics to my younger children as well.
Jun 15, 2019
Because every single person in the office is so nice. They make you feel like you are their only patient.
Jun 14, 2019
Very professional and personable staff.
Jun 14, 2019
Dr. Ferris is always on time and very professional. His staff is very courteous and friendly. He works out problems and is an advocate for his patients. I love his office and dental staff! Highly recommend him!
Jun 14, 2019
They are friendly, informative, and take the time to listen and answer your questions.
Jun 14, 2019
We just love how all the staff members are so sweet and gentle. The front staff are awesome with getting us the appointment that works best for us! The staff always answer any questions we have. We absolutely LOVE Dr. Ferris and Dr. Hembree, they treat their patients like they would their own children. Keep up the great job Ferris Orthodontics!
Jun 14, 2019
Very friendly and knowledgeable. They've been very responsive with treatment and follow ups.
Jun 13, 2019
Always friendly staff
Jun 12, 2019
Love Ferris orthodontics! The staff are Always professional, and super friendly. Dr. Ferris is the best around. His knowledge and experience instantly make you feel at ease. We are on our second teenager with Ferris. Would highly recommend any of his offices.
Jun 12, 2019
The people who work there are the best!!
Jun 12, 2019
Friendly, professional and convenient locations.
Jun 11, 2019
Extreme professionalism. Very friendly! Always prompt. Amazing environment. Excellent with kids & parents alike!
Jun 09, 2019
Appointments are always on and everyone there is always friendly and helpful.
Jun 07, 2019
We have had 3 of our family members go through braces with Dr. Ferris, Dr. Hembree, and their staff. Our last kid just got his braces off! We will miss the kindness and patience of everyone here. If you need orthodontic work, this is the place to go!
Jun 07, 2019
Dr. Ferris, Dr. Hembree, and their staff are always so kind and patient with my son, especially when he had a hard time getting his braces off and doing impressions. They are amazing!!!
Jun 07, 2019
Dr. Ferris and his staff are very professional and knowledgeable in their practice. They are also very personable, and can put you at ease with a good laugh, which I enjoy. It's evident that they truly work together as a team, and that makes each visit a wonderful experience.
Jun 06, 2019
My daughter and I both have had our teeth fixed by Dr. Ferris and have had no problems since. My son is now under his care. They do amazing work, are always friendly and helpful, and they really care and are like family. I travel from Windcrest to Leon Springs because of past experiences and trust I have in them.
Jun 06, 2019
Prompt, on time, everyone is organized and nice!
Jun 05, 2019
The staff is amazing and give good care to my daughter. They are patient, organized. And give care with a smile in their face.