Why I like
Ferris Orthodontics
24165 I-10 West, Suite 209
San Antonio, TX 78257
Get directions
210-698-2480
http://www.ferrisorthodontics.com
Welcome to Ferris Orthodontics! We are committed to delivering personalized service and an enjoyable orthodontic experience in a friendly, comfortable and fun environment.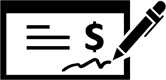 Read Reviews
Sep 18, 2019
Excellent service! I would recommend Dr. Ferris to friends and family. The staff is stellar. They will always find time to take care of your needs.
Sep 11, 2019
They tell you what they're going to do to your teeth before they do it
Sep 01, 2019
Amazing staff and great work :)
Aug 20, 2019
Nice and friendly staff
Aug 20, 2019
Friendly and nice staff
Aug 19, 2019
Amazing and so nice!
Aug 15, 2019
Ferris has the most knowledgeable and friendly staff of all! They do an excellent job of discussing each step of your child's treatment, and they make the experience so positive! The patient engagement via contests, and fun activities, serves to keep each patient involved, and keeps them looking forward to their appointments. We have thoroughly enjoyed Ferris, and all of the amazing staff, and will continue to sing their praises!
Aug 08, 2019
The doctors and staff are extremely sweet and take the time to explain everything as its happening. Miss. Lisa is just the sweetest!
Aug 06, 2019
Overall Ferris orthodontics has great service nice people and excellent customer service
Jul 25, 2019
Friendly professional staff
Jul 19, 2019
it was amazing.
Jul 19, 2019
well, they never rush me, and are always so kind. Its been an overall great experience.
Jul 19, 2019
because they never rush me, and they are always kind.
Jul 17, 2019
Ferris Orthodontists has the most friendly staff. All the ladies are super kind and helpful. Dr. Ferris is always happy and very encouraging to the kids. He makes each of them feel special.
Jul 16, 2019
I got braces and had a good time. Everyone was so nice and amazing! Thanks so much!
Jul 16, 2019
I just just got my braces it was amazing they are super nice and motivating
Jul 12, 2019
The service is great and It's a nice and freindly environment.
Jul 03, 2019
The team at Ferris Orthodontics is amazing. They treat patients like family.
Jul 03, 2019
I have been a patient of Dr. Ferris for over 2 years. What sets apart this orthodontist from for all the orthodontists I have tried in 35 years is the fact that he and his team consider you as family first and then a patient. I've had braces twice before with dentists in two different countries. This was my third time with an orthodontist. Dr. Ferris explained me how the entire process would go, how long, and what I needed to look forward to. He is one of the few orthodontists who believes in doing all the legwork himself. His treatment was a life-saving experience for me. No more do I have overbites, never do I need braces again, and his treatment even corrected my TMJ (Temporo Mandibular Joint) problem! As a patient I listened and followed all his instructions. This was very important. You'll not see results of you don't follow your orthodontist. His methodology is very convincing and I was seeing results like he had stated, so I followed his instructions to the tee. If you have children and they hate going for braces, this is your ortho guy! The entire Ferris team is fun, energetic and they love cheering for you!! Additionally, if you use his rewards card, you end up earning points. I have used it to buy gift cards from various stores. Just go to his clinic once and you'll never change your orthodontist.
Jun 28, 2019
Very friendly, kind Environment!
Fast service!