Why I like
Ferris Orthodontics
24165 I-10 West, Suite 209
San Antonio, TX 78257
Get directions
210-698-2480
http://www.ferrisorthodontics.com
Welcome to Ferris Orthodontics! We are committed to delivering personalized service and an enjoyable orthodontic experience in a friendly, comfortable and fun environment.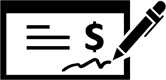 Read Reviews
Mar 05, 2021
All of the workers are always so sweet and very helpful. I've only been in two times and both of those times they made sure that i had all the information i needed and were very welcoming as a new patient there.
Mar 04, 2021
Prompt friendly service....every time!
Mar 04, 2021
Dr. Hembrey explains everything and just makes you feel so comfortable with the whole process.
Mar 04, 2021
Very friendly staff, they make you feel like family! Dr. Ferris is awesome!
Mar 03, 2021
Why do I like Ferris orthodontist m? I like them because they know exactly what they are doing. They also are every gentle with my mouth!
Mar 03, 2021
Great staff!
Mar 03, 2021
Friendly
Efficient
Fast Service
Well priced
Mar 02, 2021
The staff is so friendly and the office has a great energy. Dr. Hembree is very knowledgeable and lets you know what her plan is with your child.
Mar 02, 2021
The atmosphere is welcoming and friendly.
Mar 02, 2021
Great people
Mar 01, 2021
Every aspect (staff, technological, visits) of Ferris Orthodontics's is superb.
Feb 28, 2021
They are nice
Feb 28, 2021
Convenient location to start, people are kind.
Feb 27, 2021

Dr. Hembree and her staff are all so friendly and very efficient and professional !! Just a great atmosphere with a great group of people !! ❤️❣️
Feb 27, 2021
The customer service is OUTSTANDING! Every time we going into the office we are always greeted with a smile
Feb 27, 2021
They always take good care of my son.
Feb 27, 2021
Competent & friendly from start to finish!
Feb 27, 2021
The people working there were more than kind and supporting!
Feb 26, 2021
Very professional and thorough
Feb 26, 2021
Dr. Ferris is so good at his craft!!
I always feel welcomed and important too!
My teeth look wonderful and continue to look that way because of his skills!