Why I like
Ferris Orthodontics
24165 I-10 West, Suite 209
San Antonio, TX 78257
Get directions
210-698-2480
http://www.ferrisorthodontics.com
Welcome to Ferris Orthodontics! We are committed to delivering personalized service and an enjoyable orthodontic experience in a friendly, comfortable and fun environment.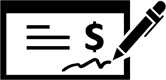 Read Reviews
Nov 23, 2022
Always attentive and very kind!
Have a had a great experience!
Nov 22, 2022
Dr. Hembry is always a delight.
Nov 19, 2022

They have taken so much time with me & helped answer all my questions. They educated me on things I didn't know were even possible. Very happy with my experience.
Nov 19, 2022
It's a lot of appointments but fantastic customer service!
Nov 19, 2022
Everyone from the front desk to the finance to the orthodontist were all friendly and helpful.
Nov 18, 2022
We love Dr. Ferris and staff! Everyone is so nice, accommodating, and helpful!!
Nov 18, 2022
The staff is the BEST!
Nov 17, 2022
Everyone is very friendly and each visit is fast and easy.
Nov 17, 2022
Wonderful people and wonderful, professional service!
Nov 17, 2022
We love everyone there! It's a family atmosphere!
Nov 17, 2022
Christian, kind atmosphere
Nov 16, 2022
My daughter was nervous going in but the staff took the time to talk to her and get to know her which really put her at ease. She was laughing and smiling towards the end of it. We look forward to coming back!
Nov 10, 2022
I was referred by my family dentist. I felt right at home and at ease with Dr. Ferris and his staff. They took the time to listen to me and help me decide on a treatment plan I was comfortable with.
Nov 10, 2022
They are fast, one time and always very friendly and professional.
Nov 10, 2022
Dr. Ferris and his entire staff are 100% personable, professional and knowledgeable! I recommend them to all my family and friends! Thank you for all that you do!
Nov 10, 2022
Such a comfortable experience. Everyone is SO friendly, accommodating, and professional. Ferris orthodontics is always on time and very knowledgeable. I can't recommend these guys enough. I specifically made the trips for my orthodontic work from Dallas if that says anything.
Nov 09, 2022
Friendly staff, easy scheduling appointments & great communication!
Nov 08, 2022
They are knowledgeable and experienced.
Nov 08, 2022
EVERYONE at this office is always so nice! My daughter Lilly is well taken care of.
Nov 08, 2022
Everyone is friendly, professional and the office runs very smoothly. My daughter feels very comfortable with the staff.