Why I like
Ferris Orthodontics
24165 I-10 West, Suite 209
San Antonio, TX 78257
Get directions
210-698-2480
http://www.ferrisorthodontics.com
Welcome to Ferris Orthodontics! We are committed to delivering personalized service and an enjoyable orthodontic experience in a friendly, comfortable and fun environment.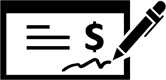 Read Reviews
Oct 01, 2023
Very friendly and courteous! Loved their energy and the feeling of being welcomed.
Sep 30, 2023
Friendly as always!
Sep 29, 2023
I now have straight teeth! Need braces for awhile longer to straighten out my bite.
Sep 29, 2023
They are the best around!!
Sep 29, 2023
No matter how busy their schedule, they always get you in when you have an issue that needs attention. Such great staff and Dr. Hembree is awesome in more ways than I can count.
Sep 29, 2023
Professionalism and courteousy, coupled with a clean environment and caring people.
Sep 28, 2023
all of the folks that saw me were great
Professional
So friendly
No waiting
Sep 28, 2023
All the doctors , technicians and assistants at Ferris Orthodontics are courteous, friendly, efficient, and competent. They always try to work with our hectic schedule and give us the best care possible!
Sep 28, 2023
Very helpful and good orthodontic care.
Sep 27, 2023
Where do I start! The staff was wonderful! Everyone from the front desk ladies to the girl who took pictures and Pennie who went over the financials!! And I can't say enough good things about Dr Ferris. He was kind, knowledgeable and took his time explaining options. I can't wait to get started on my teeth straightening journey!! I highly recommend this practice
Sep 27, 2023
Friendly and welcoming!
Sep 26, 2023
Expertly and caring. Great with children.
Sep 26, 2023
professional and courteous staff! very efficient with my time and thorough discussions…
Sep 24, 2023
Amazing doctors and staff, the only place I'll take my kids to get braces. Not pushy at all and they take their time.
Sep 23, 2023
Everyone is very warm and inviting! Pennie especially made us feel very at ease and understands the difficulties of time and money management for the entire process. So far they have been very quick to get us in and out even earlier than our appointment times! Overall great experience so far.
Sep 22, 2023
Love Dr. Ferris. He is so kind, caring.
Sep 21, 2023
Always friendly and professional!!
Sep 20, 2023
I love the atmosphere & staff. They are very friendly and service oriented.
Sep 20, 2023
The staff explains well and is super friendly.
Sep 20, 2023
Dr. Ferris really took the time to explain the next steps to us and let my son chose… Is he happy where his teeth are or if he wants perfection. That meant a lot to us. Another few months but it'll be worth it! Thanks for caring so much Dr. Ferris and team!