Why I like
Ferris Orthodontics
24165 I-10 West, Suite 209
San Antonio, TX 78257
Get directions
210-698-2480
http://www.ferrisorthodontics.com
Welcome to Ferris Orthodontics! We are committed to delivering personalized service and an enjoyable orthodontic experience in a friendly, comfortable and fun environment.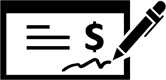 Read Reviews
Apr 02, 2020
Super client focused, especially with emergency visits. We appreciate the wonderful Boerne staff!
Mar 30, 2020
Everyone is very friendly.
Mar 25, 2020
Friendly, helpful staff
Mar 22, 2020
The Ferris Ortho team at Leon Springs is the best!
Mar 22, 2020
My son needed evaluations leading up to the treatment. Because he was not ready he ended having to go back several times. They were very patient and informative throughout the process - making sure both my son and us (his parents) understood where he was and when he might be ready. He was emotionally very ready to get the braces on this past week.
Mar 21, 2020
Everyone is so friendly, this is our 3rd generation to come see Ferris Orthodontics!
Mar 21, 2020
Everyone at Ferris Orthodontics is so nice and professional. Dr. Ferris and Dr. Hembree are very knowledgeable.
Mar 20, 2020
The overall work and experience that the staff provides to each client.
Mar 20, 2020
Personable and punctual. I appreciate the care and concern they took in explaining their craft and the process for my son. A very positive experience!
Mar 20, 2020
Because the people that work there are great!!
Mar 20, 2020
On time appointments. Friendly service!
Mar 20, 2020
Very professional service , great family atmosphere:)
Mar 19, 2020
They're amazing! Always very kind to my children and always very thorough. I would recommend Ferris to all!
Mar 19, 2020
Great Drs, especially the front office and hygienists, and staff! Everyone is kind, helpful and my kids were very happy with their final results after their braces were removed!
Mar 19, 2020
Very friendly staff and great atmosphere
Mar 19, 2020
All the staff were very calm and professional when working during this stressful time. Thank you all and be safe.
Mar 18, 2020
Because they truly care and it shows in all the drs and staff do. Dr Himbry is wonderful!
Mar 18, 2020
They are experts at what they do and that is reflected in their efficiency, clear explanation of treatment plan and what is expected of the patient.
Mar 18, 2020
They always make you fell comfortable and welcome
Mar 16, 2020
I can't imagine a better place to get braces! Dr. Ferris takes time to listen and create a relationship with you as a patient - and his office and staff are friendly and helpful. As an adult, this is the kind of experience I I was hoping to have and feel good about.