Why I like
Ferris Orthodontics
24165 I-10 West, Suite 209
San Antonio, TX 78257
Get directions
210-698-2480
http://www.ferrisorthodontics.com
Welcome to Ferris Orthodontics! We are committed to delivering personalized service and an enjoyable orthodontic experience in a friendly, comfortable and fun environment.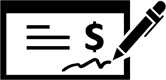 Read Reviews
Feb 19, 2020
I like Ferris because everyone there is very nice and helps me with my concerns. By being so supportive and motivating I am able to get my braces off earlier.
Feb 17, 2020
Incredibly organized, friendly and professional.
Feb 17, 2020
We have recently joined the Ferris Orthodontics Family and we are in love. We highly recommend them!
Feb 16, 2020
Great staff - everyone is always friendly - great atmosphere
Feb 15, 2020
We love Ferris Orthodontics! Dr. Hembree and staff are always friendly, professional, and make your feel at ease. They make trips to the orthodontist fun!
Feb 15, 2020
Friendly, efficient doctors and staff
Feb 14, 2020
Ferris Orthodontics is a fabulous organization!! They are always friendly and quick.
Feb 13, 2020
Great Doctor's and friendly staff
Feb 13, 2020
Everyone is so friendly!
Feb 13, 2020
They always fit us in! The staff is super friendly and accommodating!
Feb 13, 2020
Knowledgeable, friendly people.
Feb 13, 2020
Always get me in last minute for little problems that come up. The staff is very attentive and always finds a way to fix my problem in a timely manner. Everyone is friendly and professional.
Feb 12, 2020
Everyone is so friendly!!
Feb 12, 2020
Everyone is so nice when we go in . If anyone ever has a bad day, it does not show. We would recommend Ferris to anyone.
Feb 12, 2020
Love this office! Dr Hembrey and Dr Ferris and their devoted staff are a very professional and caring staff! They take the time to get it right! Thank you for making me feel comfortable. You guys are awesome!
Feb 12, 2020
The staff members are all wonderful & personable. Dr. Ferris & Dr. Hembree are always upbeat & positive!
Feb 12, 2020
We always enjoy our visits!
Feb 11, 2020
Our daughter is in braces currently, and our son just got his taken off, and I must say that from start to finish (and in between), this orthodontist practice is superb! The outcome after the treatment is absolutely fantastic, but what really makes us smile is how seamless the entire process has been. From the staff that greet you at the front desk and help make your appointments, to the ortho experts, Dr. Ferris and Dr. Hembree who create a smile to be proud of, we are so pleased and would recommend them to anyone, and do! We were treated like family, felt welcome, valued and cared for. Thank you Ferris Orthodontics for making this an experience we can always look back on and smile about! Keep up the good work!
Feb 10, 2020
Ferris Orthodontist is the best I gave ever encountered in any type of medical, dental or health care of any type! The staff is exceptional as is the service. Dr. Ferris is the best hands down in S. Texas. So blessed to be a patient and receive the optimal care I've ever experienced!
Feb 10, 2020
Feel like you are part of a family