Why I like
Ferris Orthodontics
24165 I-10 West, Suite 209
San Antonio, TX 78257
Get directions
210-698-2480
http://www.ferrisorthodontics.com
Welcome to Ferris Orthodontics! We are committed to delivering personalized service and an enjoyable orthodontic experience in a friendly, comfortable and fun environment.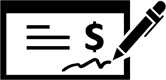 Read Reviews
Jul 09, 2020
I like Ferris because the are always so kind to every patient and parent. They are always so welcoming.
Jul 09, 2020
I haven't had any trouble with anything.
Jul 09, 2020
Easy to setup appointments
Explains procedures in detail
Jul 09, 2020
Front desk, office and Doctors are great and sweet, people you feel welcomed by when you come in. thank you to everyone!
Jul 09, 2020
I love Ferris Orthodontics because everyone is one big family there. You walk in and everyone knows you, everyone loves on you too, it's just fantastic all around!
Jul 09, 2020
We love Dr. Ferris and Dr. Hembree!!! Everyone at the Bulverde office is wonderful, we have been coming to Ferris Orthodontics for our girls for 6 years and now my husband has become a patient.
Jul 09, 2020
We've had an amazing experience here the last couple years! I highly recommend Ferris Orthodontics!
Jul 09, 2020
They always take such good care of me and very professional
Jul 09, 2020
Friendly staff, on time appointments
Jul 09, 2020
Amazing customer service and knowledge. Would recommend to all!
Jul 08, 2020
The staff is friendly, knowledgeable and easy!
Jul 08, 2020
Everybody is always so friendly and helpful when you need them.
Jul 08, 2020
Everyone is very nice and they make my visit very pleasant. I always feel so welcomed when I go for my visits.
Jul 08, 2020
Such a pleasant place. Everyone is so sweet and kind. Thank you for all the information and description was very easy to follow.
Jul 08, 2020
They are the best in town! So kind, happy all the time, fast and caring. Great service all around.
Jul 08, 2020
Professional service and excellent service. I have had 4 children come to Ferris over several years.
Jul 08, 2020
Everyone was extremely friendly and helpful.
Jul 07, 2020
I like Ferris Orthodontics because they show good results.
Jul 07, 2020
Friendly great service provided by doctors and staff!
Jul 07, 2020
The office is friendly and welcoming.