Why I like
Minnesota Orthodontics Rogers
13690 Rogers Dr, Ste 100
Rogers, MN 55374
Get directions
(651) 450-7273
http://minnesotaorthodontics.com
At Minnesota Orthodontics, our team provides comprehensive orthodontic care to patients of all ages. Our practice is family and patient oriented, putting your individual needs and goals at the forefront of everything we do. That means creating personalized orthodontic treatment plans based on your unique lifestyle and timeline, ensuring you are informed of all treatment options, and working with you to achieve your new smile.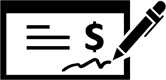 Read Reviews
Sep 20, 2019
Because they love having us come to get our teeth fixed
Aug 02, 2019
Great atmosphere & location! Great service & smiley staff. You will not be disappointed ! 😊😁
Aug 02, 2019
Amazing service!!! Convenient & great atmosphere! Wish I would've come here for my other son who had braces somewhere else. You will not be disappointed!!!
Jul 18, 2019

I really like the atmosphere of the place and the people are amazing and they help you with just about everything and they are so polite and kind to everyone
Mar 08, 2019
Such a great experience! Super friendly, knowledgeable staff that seem to truly love their jobs! I couldn't have asked for a better experience. Top notch!
Mar 04, 2019
They work with us and are flexible, very accommodating and kind
Jan 15, 2019
I like Minnesota orthodontics because of the people everyone is nice and respectful they gave me really good tips on my braces and they have a sense of humor like me😂
Nov 26, 2018
Friendly. Great service.
Oct 30, 2018
I love the paintings and overall layout of the building and love the hospitality
Sep 18, 2018
It's helped me get better teeth

Jul 24, 2018
Amazing staff and loved the customized plan for our daughter.
Jul 16, 2018
Becky at the front desk is awesome
Jun 12, 2018
The employees are super friendly and outgoing. They are very knowledgeable and design a treatment that best fits your lifestyle!
Jun 01, 2018
Or good at your jod

May 25, 2018
Friendly and answers all questions
May 25, 2018
Extremely friendly and welcoming. Very knowledgeable and makes us feel at ease about the process.
May 15, 2018
My assistant Nicole is the nicest
May 15, 2018
Everyone is so friendly and so encouraging to my daughter, who was very nervous before her appointment.