Why I like
Nature's Pain Management Group
24 Paoli Pike
Paoli, PA 19301
Get directions
(484) 334-8920
https://naturespainmanagement.net/
info@naturespainmanagement.net
Nature's Pain Management Group is a medical practice dedicated to helping patients achieve pain relief from the safe intake of medical cannabis in a HIPAA compliant, confidential manner. At Nature's Pain Management, we help individuals obtain access to medical cannabis for their unique pain related needs. We understand the Pennsylvania medical cannabis laws and help our patients navigate the certification process.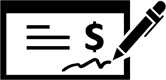 Read Reviews
Jan 08, 2021
Very easy to work with
Jan 08, 2021
The staff and the doctor here are first rate. If you're looking to come to a place that totally gets why medical marijuana has been legalized and how important it is to the well-being of many people, this is the place. It is always an absolutely positive and welcoming experience.
Dec 06, 2020
Very prompt, caring, and knowledgeable.
Dec 04, 2020
Professional, courteous and prompt !
Jul 16, 2020
This was a good experience for me as everyone that I came in to contact with throughout the process was very friendly, informative and helpful.
Jul 16, 2020
They are especially nice, extremely professional and caring, very knowledgeable and informative. I will absolutely recommend to family and friends.
Mar 26, 2020
Friendly staff, clean well lit office, all in all a very pleasant experience

Mar 26, 2020
Everyone is so friendly and the Doctor is easy to talk to. Really enjoyed my visit!
Mar 26, 2020
Place was clean and quiet. Dr was cool and approachable for a sure. The receptionist was a hottie!
Mar 20, 2020
I was impressed with the level of professionalism, compassion, caring, when asking, and answering my questions and concerns.
Mar 20, 2020
Dr Llyod made me feel so normal and comfortable. Very helpful and caring
Mar 10, 2020
Super professional, quiet and very clean. Quick and an easy-to-talk to doctor. Would recommend visiting if you are in need of help!
Mar 06, 2020
The staff were friendly and professional, they made the experience of a evaluation as easy as it could have been. The physician. Ray was excellent, easy to talk with and knowledgeable
Mar 04, 2020
Dr. Was very efficient, very understanding . I highly recommend this place.
Mar 01, 2020
Great place..Everyone is very nice and seems like they're truly there to help you..
Feb 29, 2020
Very welcoming and helped me through every step.
Feb 07, 2020
This was by far the easiest way of obtaining my medical card. I scheduled an appointment then walked in takes to doctor and was out all within 30 minutes. Great place and for much more as well.
Feb 06, 2020
Dana was the young lady that scheduled my appointment she was extremely sweet, personable, and professional. The day of my appointment I was treated just as professional by the staff they were warm and welcoming and extremely knowledgeable. I felt at ease and in very good hands during my entire visit and it felt more like family taking care of me it didn't feel like strangers I would recommend this practice to everyone who wants outstanding an amazing care because that is 100% what they gave me!!
Jan 10, 2020
Very helpful, very kind, made me feel very comfortable from the moment I was greeted at the door. The Dr. was very kind and helpful. As well as the owner who helped me finish things up. Thanks again will be recommending others to come see you.
Dec 10, 2019
The office is organized and timely. Staff is polite and very knowledgeable. Easy to access the office with plenty of parking. The doctor is a good listener and knows his stuff with précise questions and I did not find him judgmental at all.