Why I like
Nature's Pain Management Group
24 Paoli Pike
Paoli, PA 19301
Get directions
(484) 334-8920
https://naturespainmanagement.net/
info@naturespainmanagement.net
Nature's Pain Management Group is a medical practice dedicated to helping patients achieve pain relief from the safe intake of medical cannabis in a HIPAA compliant, confidential manner. At Nature's Pain Management, we help individuals obtain access to medical cannabis for their unique pain related needs. We understand the Pennsylvania medical cannabis laws and help our patients navigate the certification process.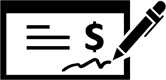 Read Reviews
Jan 10, 2020
Very helpful, very kind, made me feel very comfortable from the moment I was greeted at the door. The Dr. was very kind and helpful. As well as the owner who helped me finish things up. Thanks again will be recommending others to come see you.
Dec 10, 2019
The office is organized and timely. Staff is polite and very knowledgeable. Easy to access the office with plenty of parking. The doctor is a good listener and knows his stuff with précise questions and I did not find him judgmental at all.
Nov 26, 2019
I've never had a doctor listen to me the way Dr. Lloyd did. It was the easiest and most comfortable visit to a doctor I've ever had!