Why I like
Texas Orthodontic Specialists - Woodway
7660 Woodway Drive, Suite 300
Houston, TX 77063
Get directions
832-237-4746
https://texasorthodonticspecialists.com/woodway/
memorial@bracestexas.com
At Texas Orthodontic Specialists in the Memorial area of Houston, TX, we provide specialized orthodontic care for children, teens and adults. We aim to provide our patients with increased confidence and an improved self-image by creating beautiful smiles and functional bites through skilled knowledge in orthodontics in a state-of-the-art environment.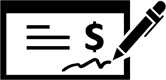 Read Reviews
Dec 19, 2020
The staff is always so friendly and helpful! I love this place. You always feel welcome! Thank you guys for all you do! Alexander is not afraid to go to the dentist like I was as a kid!
Jul 22, 2020
Good customer services and polite and professional people
Jun 05, 2020
The staff is very nice!
Jun 05, 2020
The staff is very nice!
Feb 27, 2020
They are awesome
Oct 15, 2019
Everyone is extremely nice and professional!
Aug 19, 2019
All the doctors and staff are great!
May 07, 2019
Dr. Chen and his staff are incredibly professional and nice. We really enjoyed our experience with their practice and my son's teeth look great!
Mar 05, 2019
First and foremost I love the staff and professionals at Texas orthodontic specialists! They're extremely kind, friendly, professional, great with children and adolescents know how to speak their language and make them feel comfortable with the experience. My 13 year old son just got his braces off yesterday and his teeth are beautiful. He used to hate to smile and rarely smiled and pictures and he has been naturally smiling ever since he got the braces off!! I highly recommend Texas Orthodontic Associates and Dr Chen!
Jan 14, 2019
The staff are all very courteous and kind. Fantastic service with minimal to no wait times. The office is always pleasant even on their busy days
Jan 08, 2019
very easy to tap with and professionally. That are very receptive to you and your needs.
Nov 20, 2018
Amazing staff and Dr. Chen makes all the patients feel comfortable. He knows how to work with kids and is gentle and understanding. He speaks softly and can calm down anyone with dental anxiety! Fantastic place.
Sep 22, 2018
Vanessa is such a lovely lady who is always patient, helpful and knowledgeable. She takes the time to answer any and all questions. She is such a valuable asset to the office in so many capacities.

Aug 21, 2018
The staff are professional and kind; they are always smiling and work within my schedule to the best of their ability. I believe they work hard to make sure the patients are seen according to their appointment. Once checked in, the wait is not long and neither are the visits.
Aug 18, 2018
Everyone made my son feel so welcoming and comfortable from the front desk to the back. It was an awesome experience. Looking forward to many more months ahead. My son said Dr. Chen was super cool even though he thought I ate cheetos for breakfast. Lol
Jul 29, 2018
Texas Orthodontist Specialist make you feel comfortable. They treat you like family. Everyone is super nice . My daughter love this place.