Why I like
Rassouli DDS Inc.
925 E. San Antonio Dr.
Long Beach, CA 90807
Get directions
562-428-5963
http://ddslongbeach.com
If you are seeking a general/cosmetic dentist or thought about getting your teeth straightened with Invisalign, you are at the right place! With many years of experience, Dr. Rassouli is a skilled cosmetic dentist and a premier Invisalign provider in Long Beach. Contact us today and let's start your new smile journey together!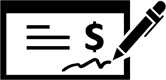 Read Reviews
May 02, 2019
Awesome people and everyone is so nice. They are genuine caring and really take the time to make sure you feel comfortable and leave with always outstanding service. When I arrive and leave the office is with a smile and laughter on my face.
Apr 18, 2019
They were educated at a highly recognized university (it was USC or UCLA), and have acquired lots of great experience over the years. They're humane and genuinely care and provide a public needed service, they follow the motto 'Do It Right The First Time', they always do a top notch job, they will never Short Cut or Band Aid. They will also work with you financially to the best of their ability. Their Staff reflects them and are great as well. My wife and I dissatisfyingly dealt with 4 dentist prior to Rassouli Dental. We were blessed and lucky to find Rassouli. I say this from personal experience.
Apr 10, 2019
They are wonderful and personable! Best dentist I have ever been to in my entire life. If your looking for a Top ranking Invisalign provider you can trust this is itttt! Wonderful staff and Dr 100% satisfaction when you come to this office, feels like home🙌🏼
Sep 15, 2016
The staff at the dental office is absolutely fabulous. My friends and colleagues find it hard to believe, but I actually enjoy going to the dentist. Dr. Rassouli is very professional,and he is one of the nicest guys in the world. I would never go anywhere else.
Sep 08, 2016
The staff and himself are very pleasant and always with a great vibe. Makes going to the dentist a great experience with all questions answered.
Sep 06, 2016
I love Dr. Rassouli. They are very professional and gentle when it comes to your teeth. It makes me love coming to the dentist.
Sep 06, 2016
I came here on accidedent initially since I would see Dr. Middleton and didn't realize he had retired at the time of my next appointment. When I came I liked the way I was treated and also with the service I was provided with and decided to stay. I would recommend this office to anyone who is looking for a great and honest dentist. Dr. Jay and his staff are very professional and always very nice.
Aug 04, 2016
The staff is extremely friendly and attentive. Always a pleasure seeing Dr. Rassouli.
Aug 02, 2016
Dr. Rassouli is amazing. He's very thorough and gentle with my teeth. I enjoy coming to the dentist now.
Jul 28, 2016
The staff is very friendly and Dr. Rassouli is very nice and makes me really understand and trust what he advises.
Jul 19, 2016
I absolutely love this office! Great services and very happy with my Invisalign results. Awesome staff! I will be a continuous patient at this office. Thanks for everything.
Jul 19, 2016
The staff areal ways professional and courteous and can calm even the most nervous patients. The office is clean an welcoming. I have found my dentist (and staff) for life. Check them out. You'll be happy you did!
Jul 19, 2016
So very caring and sincere with me and my health and my life. And a great dentist who takes the time with me. I never feel rushed I feel like I am with family when here.
Jul 19, 2016
They provide excellent service and great care. Their staff is among the friendliest and welcome I've experienced.
Jul 18, 2016
Dr. Rassouli is a conscientious and proactive dentist. He is up to date on all dentistry methods and cosmetic procedures. His team is gentle, caring, and provide excellent dental services. Do not hesitate to trust Dr. Rassouli's office with all of your dental needs.
Jul 18, 2016
Quality attentive service. Knowledgeable and caring for best possible dental health.
Jul 15, 2016
I love this place! My family comes all the way from van nuys to get the extra special care from Dr.s Rassouli and crew.
Jul 15, 2016
This dentist makes certain that you understand your situation by explaining everything in detail, they then discuss alternative plans with you for completing the work, will also work with you financially if they possibly can. They really care about restoring your mouth and do a great job.
Jul 14, 2016
I've been coming to this dentist for years now because I love the service and the results, when I moved to Arizona I now fly out to see Dr. J! My teeth are now straight and I couldn't be happier with my new smile!!! I hope this review doesn't make it harder for me to get a appointment....
Jul 14, 2016
I will recommend anyone to Dr Rassouli for your dentist care, he's very friendly any very honest on his work. He promised me the time to complete my denture and taking care of other need, he made it on time but out of all I love the way he treats his patient like me. I will refer my whole family to be our dentist under his care. Thank you so much Dr. Rassouli may God bless you.