Why I like
ABC Corp
9575 Katy Freeway
Houston, TX 77024
Get directions
(855) 949-4545
http://www.whyilike.com
hello@whyilike.com
whyilike is the marketing company for your positive reviews. We help you get new reviews while boosting your local SEO. In today's economy, reviews are the secret ingredient in helping your business win new customers! Let whyilike help your business grow.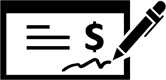 Read Reviews
Jul 26, 2018
Great service
Mar 26, 2018
Whyilike has helped us increase Google reviews by 300% in the past year. It has also helped us improve our customer service by flagging two reviews that required our attention. Overall, very satisfied with this program.
Feb 13, 2018
My experience with Whyilike deserves more stars than Google allows! Their customer service was available, professional, and helpful. The system is effective and perfect for my small business needs.
Feb 07, 2018
Their system really works and their team is highly responsive and helpful. They've made it easy to get reviews.
Feb 06, 2018
Our sales increased by 20% in the first month after using whyilike on our e-commerce store.
Feb 06, 2018
I send the whylike form to customers by SMS and within minutes, five-star reviews start coming in!
Feb 06, 2018
Our new customers mention how they read our reviews. We also love the review popup on our website.
Feb 06, 2018
We've seen measurable increases in new business as a results of whyilike!
Feb 06, 2018
Whyilike has definitely helped us get more 5-star reviews! They've made the process so easy...
Dec 13, 2017
I really like the way the reviews popped up while reading content
Sep 26, 2017
Whyilike is the best review service for small and medium businesses. I like that they focus on the positive customer experience.