Why I like
Texas Orthodontic Specialists - Fulshear
29818 FM 1093, Suite 200
Fulshear, TX 77441
Get directions
8322374746
https://texasorthodonticspecialists.com/fulshear/
At Texas Orthodontic Specialists in Fulshear, Texas, we provide specialized orthodontic care for children, teens and adults. We aim to provide our patients with increased confidence and an improved self-image by creating beautiful smiles and functional bites through skilled knowledge in orthodontics in a state-of-the-art environment.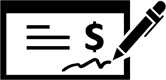 Read Reviews
Jul 03, 2022
The staff is all very friendly and made us feel at ease.
Jan 29, 2022
There were big west-Houston Chen dynasty expectations coming in, and our expectations were met.

Glad to be working with this office and staff.
Dec 18, 2021
They have gone above and beyond to make sure my sons visit has been positive and enjoyable.
Dec 05, 2021
Great experience! Very detailed and thorough. We are very impressed and looking forward to our next daughter getting braces at the same place.
Jul 23, 2021
Professional, straightforward and kind.
May 19, 2021
Staff and service were excellent. Thorough exam and explanation of orthodontic treatment plans and process.
Mar 25, 2021
Best experience ever. So blessed to know my son was in such good hands.
Jan 24, 2021
I really liked Texas orthodontics specialist because they were really nice and explained everything very well to us about getting braces.
Dec 05, 2020
Very courteous, friendly and professional
Sep 26, 2020
Fit us in quickly. No wait. Friendly. Great payment plans.
Sep 26, 2020
Happy, positive atmosphere. They are attentive to their patients needs. I highly recommend!
Aug 14, 2020
Incredible experience from start to finish!
Jun 28, 2020
My 15 year old daughter loved the setting, the assistance & Dr. Mc Carty. She was very comfortable answering questions & understood their answers.



Jun 26, 2020
I brought my son in for an ortho consult and left with braces. Friendly, knowledgeable staff. Everyone made us feel right at home and comfortable even in today's climate. Looking forward to the same care and concern during the entire process.
Oct 22, 2019
Great team and Orthodontist! Love my daughter's results!
Oct 16, 2019
The staff is knowledgeable and attentive. My son has not had any issue with his orthodontics treatment and this has a lot to do with the care that the Texas Orthodontics Specialist have
Sep 10, 2019
Staff is very attentive and informative. Also very patient with kids. They actioned on a solution for my son's orthodontics needs very fast!
Apr 05, 2019
All the staff are friendly, positive and professional. They greet us with a smile every visit. The office is clean and kid friendly. My kids weren't thrilled to have braces but Dr. Chen and his staff made it easy and explained the plan. Adjustments were quick and kids got to pick different color bands each time they were adjusted. My son just got his braces off and is smiling brighter than ever.
Feb 19, 2019
Everyone has been so friendly & helpful.
Feb 13, 2019
Dr Chen seems to really care about my sons wellbeing and has been very responsive. The staf is friendly and accommodating. Any small issue we have had they helped us to resolve right away even on a holiday. I have no hesitation to recommend this great orthodontist